#helloINTO: the start of your study abroad adventure
Your first month studying abroad will be filled with a wide range of fun activities, new experiences and exciting opportunities to ensure you feel welcome and make friends. 
From apple picking and creative tie-die sessions in the US to pizza parties and Korfball in the UK, our fall/autumn students sure have been busy. 
Continue reading to find out what's been happening in the UK and US over the last month or so.
You can also follow the fun via #helloINTO! 
Art, Design and Media students tell us about their first week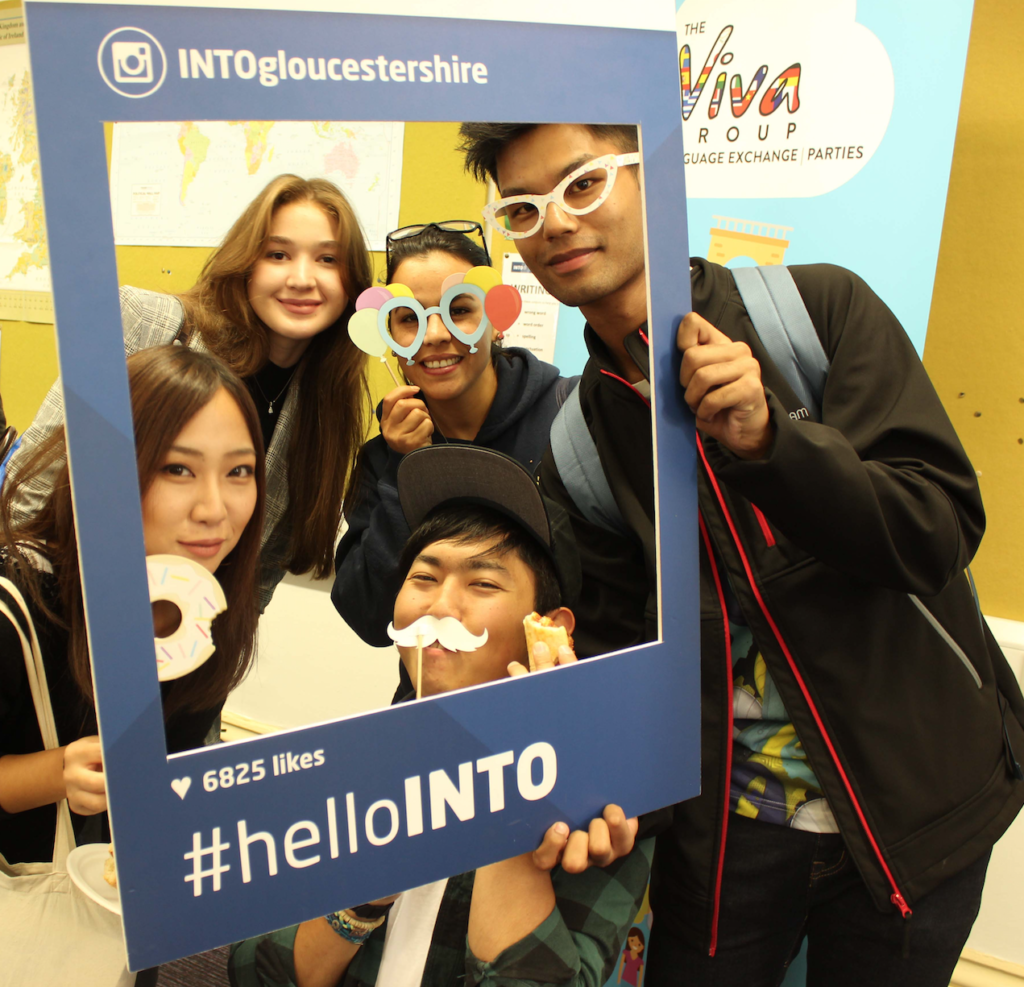 INTO University of Gloucestershire student Emily from Brazil tells us "induction week turned out to be quite wonderful. I met people from all around the world and the INTO staff are very friendly and helpful."
Jessica from France said: "This is all relatively new to me, but the students are very nice, and the staff made me feel very comfortable. I feel welcome. It's a very positive and good start!"
Meet INTO George Mason University students Rishi and Max in this short video
New students at INTO George Mason University also got the chance to visit a local orchard and pick their own apples! A classic fall activity. Discover more on Instagram.
Over to INTO Manchester…
Waad from Qatar is studying a Foundation in Pharmacy at INTO Manchester. She told us: "When I first arrived, I was really surprised by how friendly people from Manchester are. Since I came to INTO, everything was arranged in a good way. I stayed with my dad for the first week, and he was very impressed by the way things were organised. Staff would check up on me and I felt very safe."
Science and Engineering student Karin from Singapore said:
"Manchester is brimming with international students and I found it easy to adapt to the lifestyle in. Orientation week eased us in with well organised talks and relevant information. The weeks tend to fly by once coursework starts rolling in at full steam. The education system in the UK encourages you to ask questions. The learning styles are more varied and include student participation, encouraging and developing critical thinking and analytical skills which makes learning interesting."
Getting colourful in Colorado
INTO Colorado State University students had the chance to create their own tie-dye clothing, participate in talent shows and hike around the stunning Estes Park, which is home to wildlife such as elk and bears.
Clubs and societies in Exeter
Did you know that there are over 250 clubs and societies that you can join at the University of Exeter? Korfball (similar to basketball) is just one of them! Read how past student Lorenzo found his home away from home in a university society.
"My favourite thing about the UK is the people, how sociable and friendly they are!" says Carli from Ecuador.

We are Marshall
The team at INTO Marshall University have been busy with ice cream parties and meeting 'Marco' the mascot! Read more about college mascots here.
Waleed from Pakistan shares: "Marshall University is a big college that treats everyone as a family. Coming to Marshall has been a life changing experience and I feel that it has opened doors for myself and other students."
Belfast is a busy and vibrant city, but just an hour and a half away you'll find the impressive Giant's Causeway – an area of about 40,000 interlocking basalt columns, the result of an ancient volcanic fissure eruption.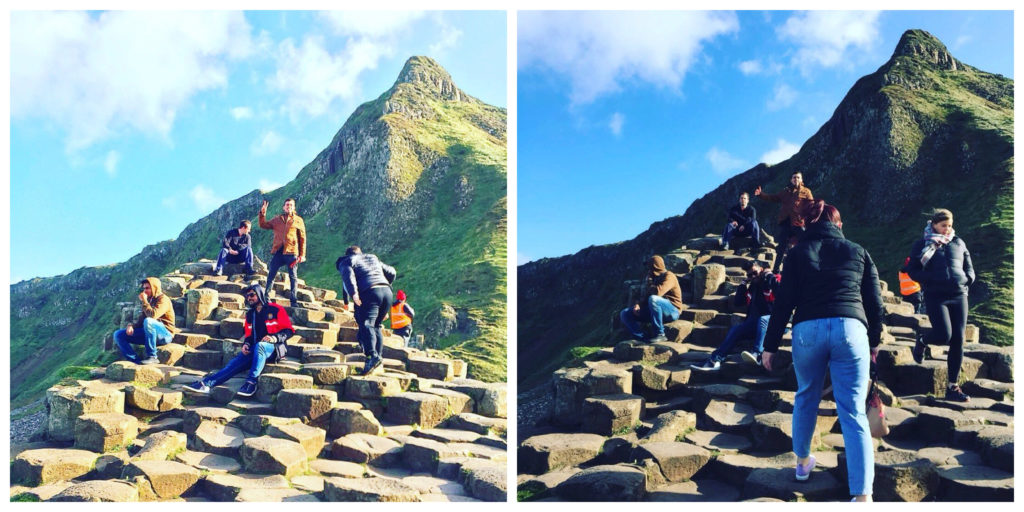 Did you know it's not too late to begin a degree in 2019!? Find out more about our January start dates on our website. This means that you can start your degree in September 2019 in the UK, and in the US you can start earning degree credits from day one of your pathway program.
Can't decide between the UK or US? Read more about the real UK university experience here, or if you'd rather study stateside, discover more here. 
To keep up-to-date with student life and learning, follow us on Facebook, Instagram and Twitter, and to see other posts from arrivals follow the hashtag #helloINTO.