The path to success: studying Engineering and becoming a Reservoir Engineer
In our latest Instagram Live Broadcast, Abdulrahim from Oman shares his experience of studying at university in the UK, describing his time as "the best years of my life".
Abdulrahim's study abroad journey started at INTO Manchester, preparing him for his degree at The University of Manchester – where he graduated with a BEng in Petroleum.
He then returned to the popular student city to complete a MSc in Petroleum and Gas Engineering at The University of Salford. He really is a big fan of Manchester!
Now working as a Reservoir Engineer in Oman, he reflects on how studying overseas prepared him for the world of work.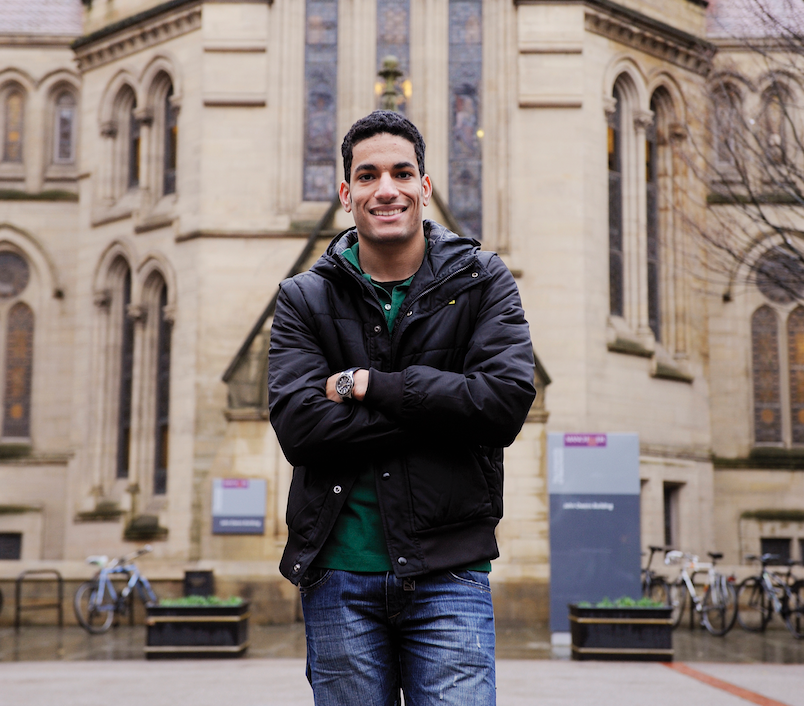 What made you choose Manchester to study?
I'd visited the UK before, but not Manchester. My cousin was studying at The University of Manchester and I asked him about it and the location. He loved the city.
And as we know, it's one of the biggest student cities in Europe, if not the biggest. I really enjoyed my time here. That's why I came back to Manchester for my Master's. It was really nice as I already knew the city and it's really student friendly.
How did you feel when you left your home country to study in the UK?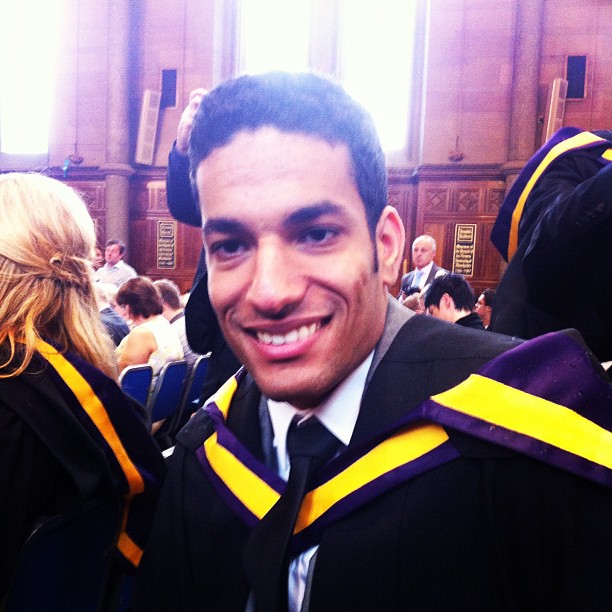 I like taking new challenges! I'm the first from my immediate family to study abroad.
It was a really exciting time for me, getting to live alone in my own apartment, doing your groceries alone, the washing, the dishes, you know! It was probably the best few years of my life actually.
Were there any cultural shocks when you came to the UK?
Not really. I thought there might be, but Manchester is a really cosmopolitan city, with people from all over.
Also, on my course there were students from Oman, Saudi Arabia, Dubai but also from Africa and Europe. It was a great mix of people.
How did INTO support you once you'd arrived?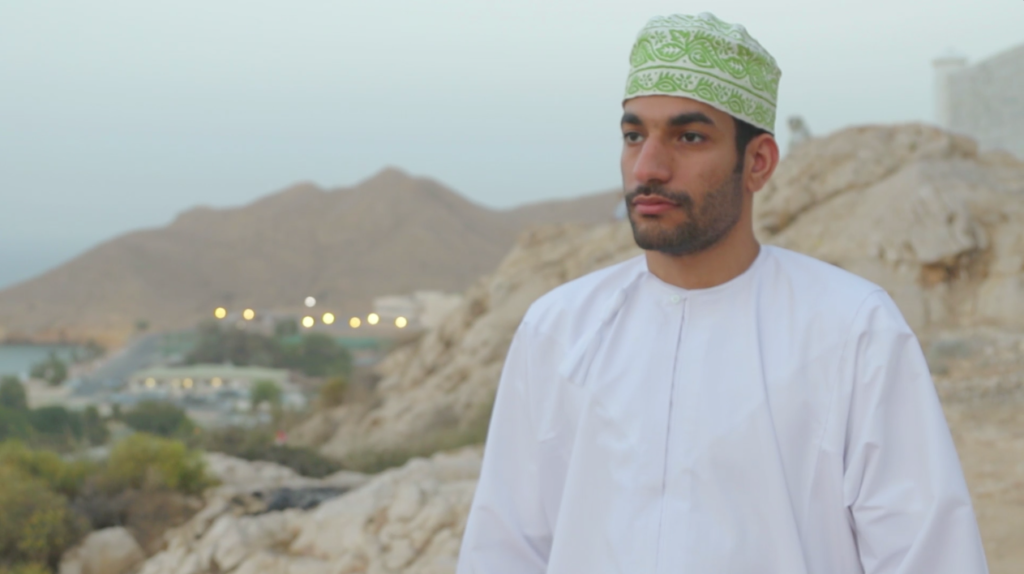 We had weekly gatherings and meetings that helped, especially in the beginning with things like setting up bank accounts and going to the police to register when you arrive.
INTO helps you with all things like that so you're not left to do it alone.
They also organised a weekly football gathering and other weekly outings – all optional of course, but it's good to get to know people, bond and make friends quicker.
You took a Foundation year instead of applying directly – why?
The Foundation course really helped me get used to the place. It was my first time living abroad alone so it was the perfect decision.
It was also a good transition from my home educational system to the UK university system. That one-year Foundation was really good for me.
Honestly, I would advise everyone to take a Foundation year. It helps you with your first year abroad, and INTO helps you with applying to the university.
I didn't need an interview for The University of Manchester as I was lucky enough, through INTO Manchester, to already have a place at the university – as long as I achieved the academic grades.
How did studying abroad help you with your current role within Engineering?
Personally, I really think it helped a lot, not specifically with Engineering, but living abroad and being independent helped me get into the work environment.
When I had my job interview, they were impressed. It gave me confidence that I can do anything. I think it helped me with getting my job. And of course, I have a good degree from a very good university, so even the way I was taught in the UK helped.
What does your job as a Reservoir Engineer involve?
I work in the oil industry. We have oil fields and we manage how we produce that oil, where do we drill, how many wells do we drill. We manage the reservoirs of oil in the most environmentally friendly, economically and efficient way.
How did you learn about different career paths in Engineering?
We went on a class trip to a Petroleum Engineering Fair. We got to know about different employers in this field, and also learnt about different technologies in the field.
We also had external lecturers from the industry talk to us, that was really good.
My course at The University of Manchester was built around the different segments of the Petroleum industry. So, you gain the skills needed in this industry.
What's your best career advice?
Don't think that once you have the job, that's it and you just work from pay cheque to pay cheque. You always need to apply yourself, to stand out from the crowd.
Think of it as a career and not a job so you reach high places. Put your head down, work hard and you'll get there.
Was studying hard?
Well, it's not easy – you're there to learn! It was tough sometimes but that's a good thing, we really learned. That makes life easier further down the line.
There were stressful times and late nights at the library, but looking back, that was part of the university life that I enjoyed.
What extra skills did you get from studying abroad?
Independence. And I matured really fast. I think employers can sense that. It's not just about a university degree, although having a degree from a UK university is important.
I can communicate with people from all around the world; I studied with international students and now work for an international company.
Any words of advice for students thinking about studying abroad?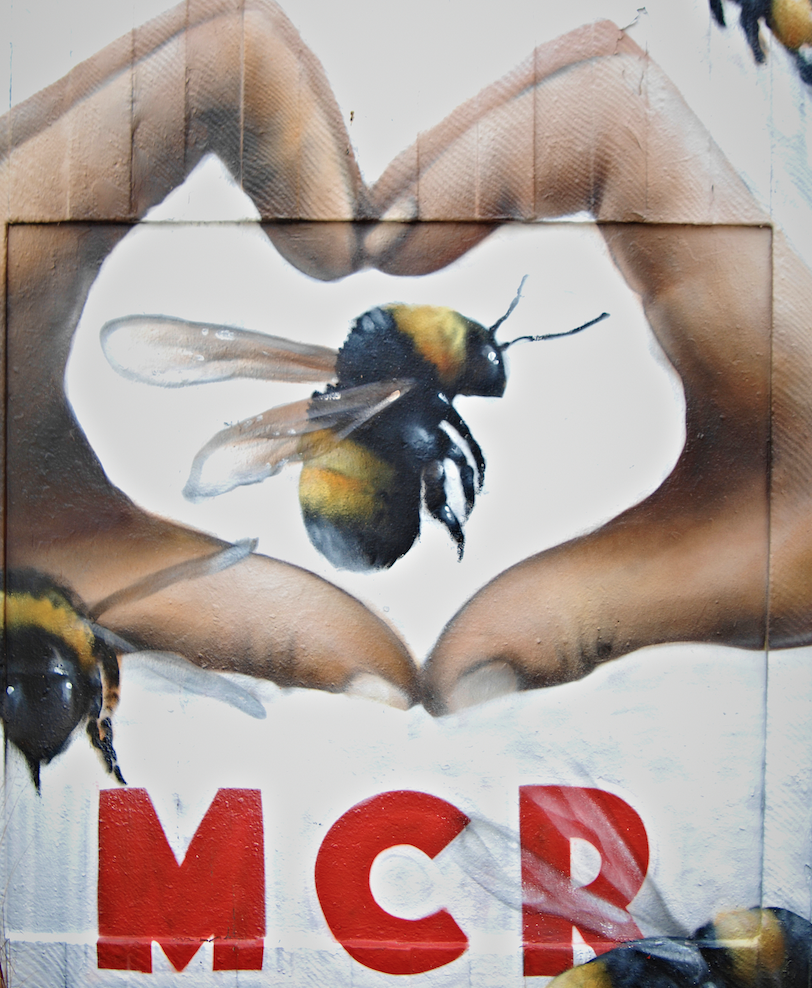 You should really treasure this moment. Try to join sports clubs or other clubs. I joined the Futsal Club. I bonded with the team and we were from lots of different cultures. That's what made my experience really fruitful.
Enjoy your time and make the best of it. It's natural to stick to students from your home country. But don't be shy and stay in your small circle of friends.
Get out and mingle. People in Manchester are really friendly, you just need to go out there and meet new people.
To learn more about studying at INTO Manchester, visit our website.
You may also like to read when Abdulrahim blogged for us about his studies or Daniela's guide to living in Manchester.
To connect with other students and explore life at INTO Manchester, follow us on Facebook, Instagram and Twitter, watch our YouTube videos or visit our website.