My amazing Manchester: an international student's guide
Daniela is studying an International Foundation in Life Sciences at INTO Manchester.
She loves photography. She loves Instagram. And she loves being a student of Manchester! 
She shares her adventures through her camera lens…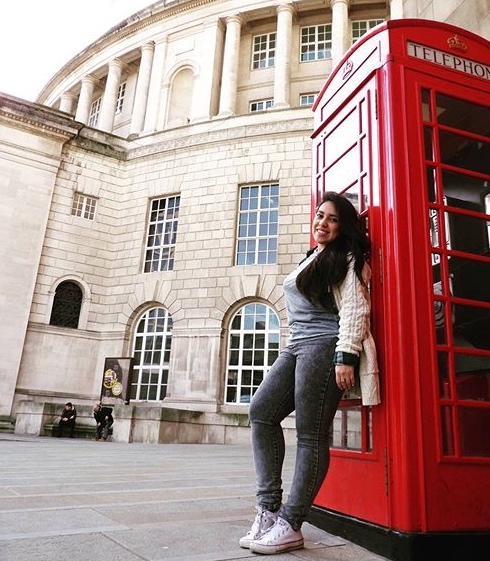 My name is Daniela, and I'm from Ecuador. I like photography a lot.
I also like reading books and Dan Brown is my favourite author. I also cannot live without music too – David Bowie, The Bee Gees and The Beatles are my favourite.
My plan is to study medicine as I would love to become a doctor.
I have to give credit to my best friend Galo who took this picture – I really like the outside of the Manchester library and the typical red telephone boxes.
Arriving in the UK
This photo is from my flight to the UK – it was the second flight I ever took, but it was my first flight outside of my country.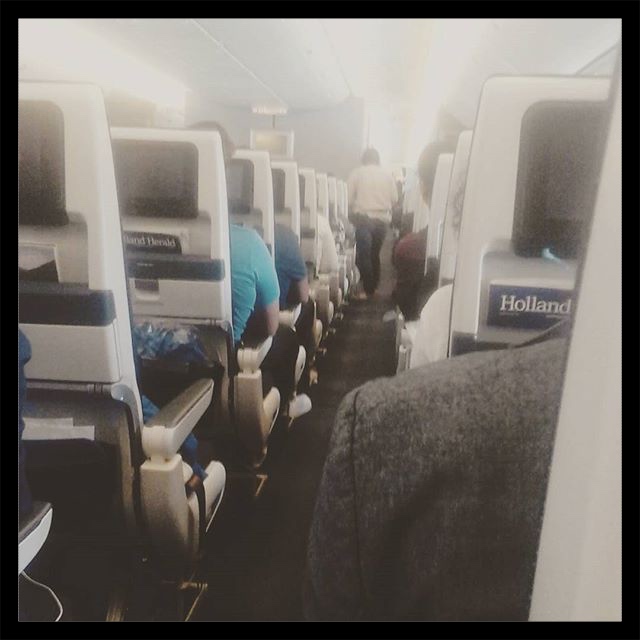 The flight was 15 hours long – I was so excited and at the same time terrified, but it went well.
The canals of Manchester

I took this photo straight, but I turned it around to focus on how the building are reflected in the water.
I really like the water so I think it looks very nice.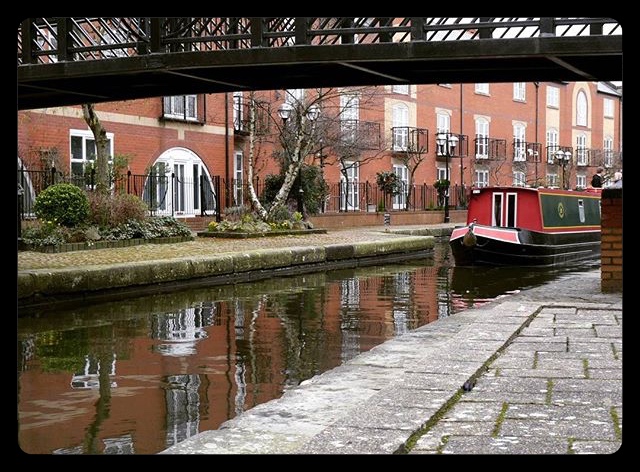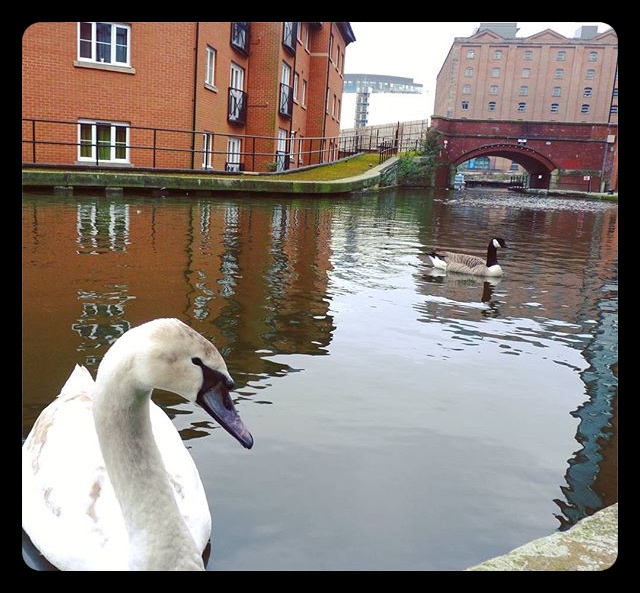 What surprised me is that the ducks follow you and the swans are really big and friendly.
I took my time to take this picture. I usually call the animals over so they pose for me – it looks like this swan wanted to be photographed.
Northern Quarter
I like the Northern Quarter. It is full of colour, lots of urban art and interesting places to visit. Me and my best friend Nicole love exploring it.
The Foundation Coffee House
When I arrived in the UK, I just thought about Starbucks for coffee. But in Manchester, you can find places like The Foundation Coffee House, where the music is always really good and they sell Ecuadorian coffee too – which tasted like home!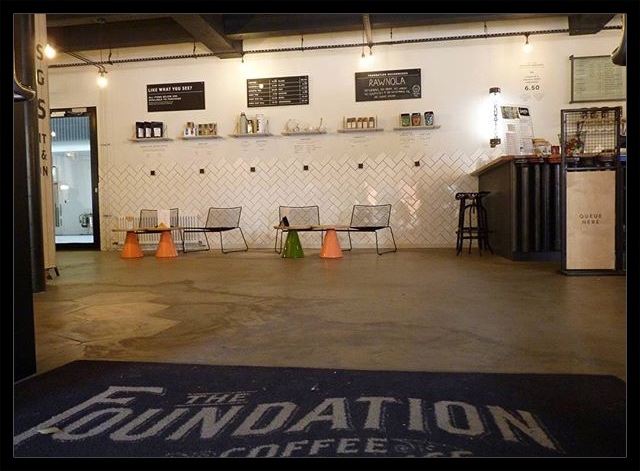 There's lots of good things to eat there too which is really nice – it also has a very minimalist style inside.
Ziferblat
Everything is free here except the time – all you pay is 6 pence per minute whilst you are there.
You have to prepare your own coffee and wash your own dishes – but you can eat everything you want!
It's like a buffet but with coffee.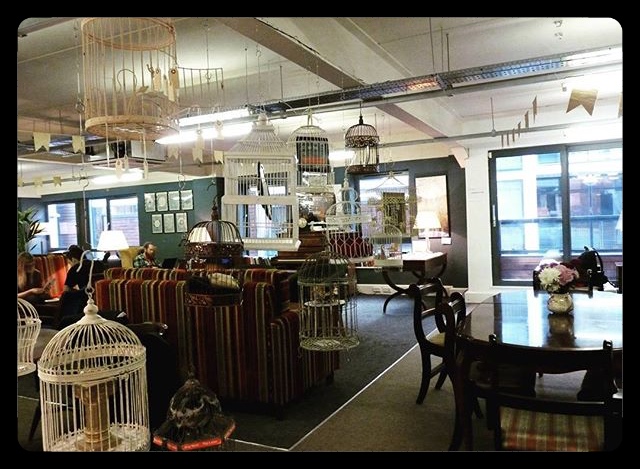 It's an amazing place and they also have lots of board games to play, a piano and books to read.
It's really vintage in here and I love vintage.
Affleck is my favourite place to shop, it's very different from the main shopping mall in Manchester.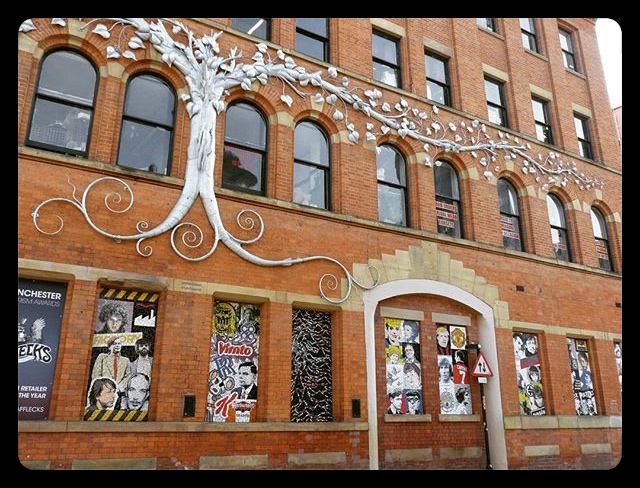 This photo was taken during my first visit of and I was amazed by the metallic tree; the spirals made the tree look like it came from a Tim Burton film.
I love the Victorian gothic style and the contrast of the metal with the building – they used broken ceramics to make the pictures in the building.
Manchester Town Hall and Library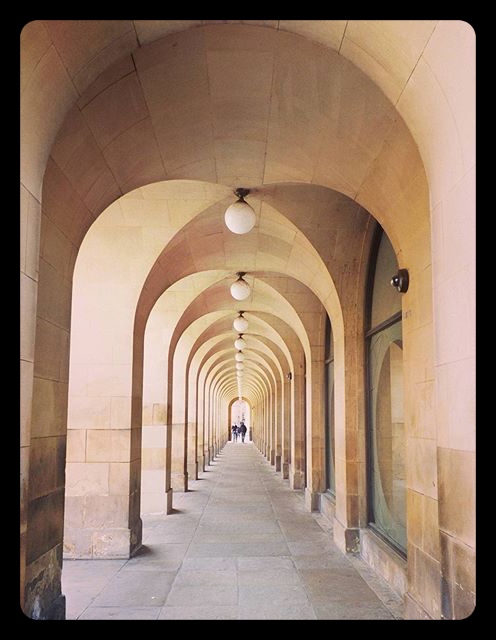 These beautiful arches are located near the library and it truly is a nice place to visit.
As it was a sunny day there were a lot of people around, so I had to wait to take the perfect shot.
I like it because of the white stones and soft details.
University Of Manchester
I love the university's main entrance, it has such a typical British style to it.
The flowers outside the building are really beautiful too; you always see the seasons changing. Unlike my country where there aren't four seasons to admire.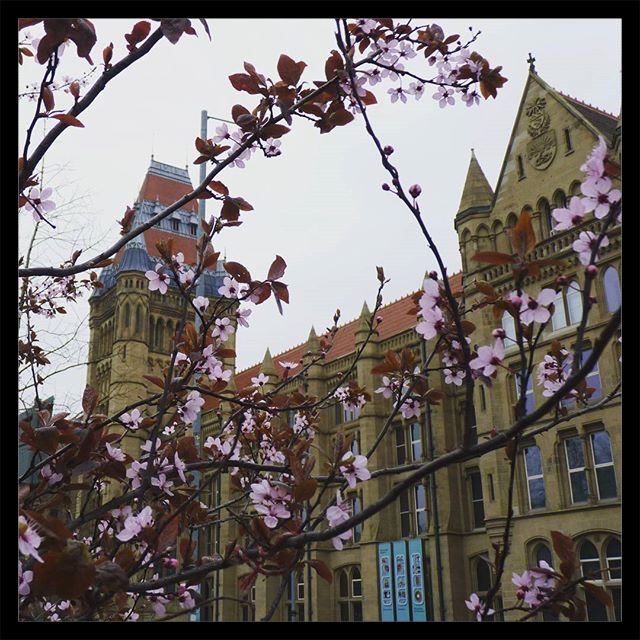 I walk past here on my way home and the flowers are starting to grow. Springtime in Manchester is really nice.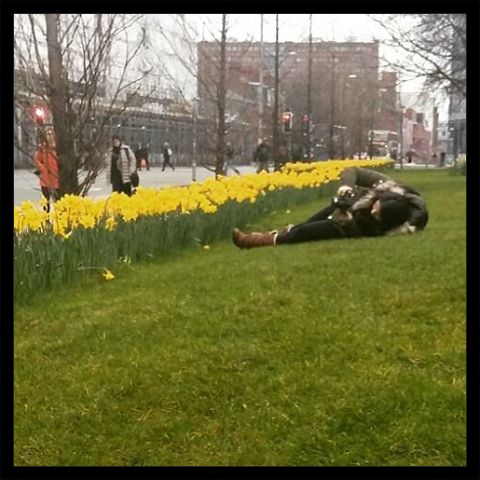 I wanted the perfect photo to show that Great Britain isn't sad or cold – but happy and sunny!
My friend Nicole took this picture of me – if I did this at home people would think I am crazy. What I like about the UK is that people don't judge you.
Manchester Museum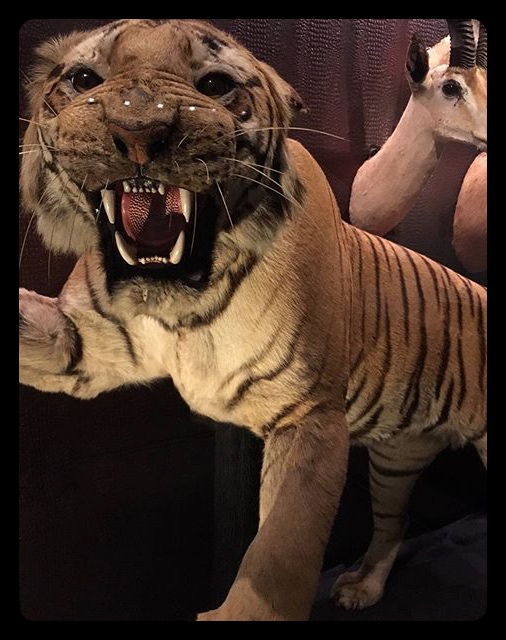 It was my first time visiting the Manchester Museum and I took a friend from London with me.
This is ra eally good shot because the tiger is looking straight at the camera.
I took lots of photos, plus I had a selfie with another tiger too. I'm going to go back to the museum to find more.
If you were inspired, explore more of this wonderful city in our international student's guide of Manchester blog and discover why students love studying in the UK. 
Keep in touch and up to date with student life in Manchester via our Facebook, YouTube, Twitter and Instagram channels.