USF alumni on Instagram live discuss their careers in Taiwan
Our INTO University of South Florida (USF) alumni Ray and Amanda with careers in Taiwan had an awesome audience Q&A on our IG live broadcast.
Ray completed the Graduate Pathway program in business administration and earned his MBA. He is now the owner of a CrossFit gym called CrossFit X Ray in Kaoshiung, Taiwan.
Amanda started in the International Year One program in business and graduated with a bachelor's in marketing. She now works as a marketing and recruitment officer at INTO University Partnerships in Taipei, Taiwan.
Learn about how their study abroad experience ignited their careers back home . . .
How do you think study abroad helped to kickstart your career?
Amanda: "What I do is recruiting international students to go study at our universities. Based on my own experience it's easy for me to share my story with students and just let them know what they're going to go through and what kind of help they're going to get throughout their journey."
Ray: "For me, I chose a really different path because while I was pursuing my master's degree, MBA program, I joined a CrossFit gym. That kind of changes my whole career. And I didn't even know that I was going to do this back at the time.I just like really liked it and I was in the business school and combined them together and started doing the things I wanted to do."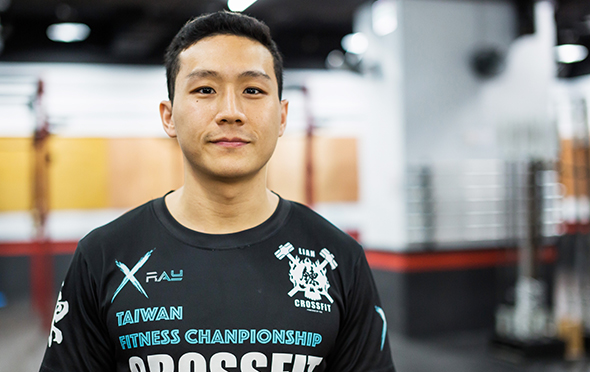 How do you feel the INTO program helped you transition to living and taking classes at USF?
Amanda: "I think for me is I met a lot of friends during the INTO courses. The content, I wouldn't say is difficult for me, but I learned a lot like public speaking and how to write essays because we never learned how to write essays in Taiwan, the American style."
"It's a good way to learn how to do that so we won't fail other courses and I feel like I made a lot of good friends. I know in the last three years, I have someone there to support me as well, as friends."
Ray: "As I can remember, INTO courses helped me a lot to transition to the university I wanted to get in. Because I was in the graduate student program, they help you not only on the school course academically, but they also set up the course to help you get past the GMAT or GRE with good scores. They also open up the course trying to help you to get into the university and all the way through."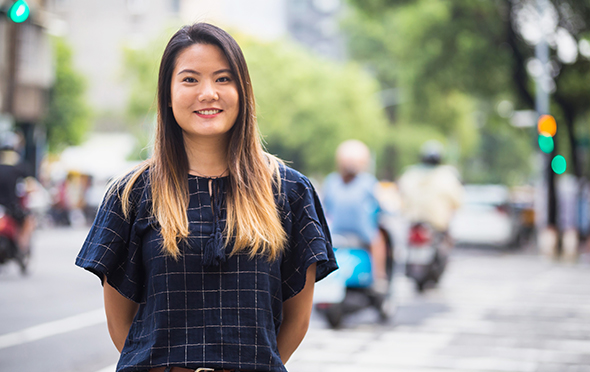 What career advice would you give to other students?
Ray: "I think that really depends on your working experience and what you like to do."
Amanda: "Be confident about who you are. And just go for it. Like, do whatever you want to do, but just work hard on it like Ray. He's been planning this journey for a long time."
Ray: "It's hard to say. You always want to start a career with a little passion about it. Whatever happens in the future from your career, just make sure every single time you're about to give up, if you really get into downtimes or some difficulties really rethink about what brought you in this career. What brought you in this job? With just a little bit of passion and skill there, I think it will hold up till you go even further for your career."
What are your top tips for others thinking about studying abroad?
Amanda: "I think for me is just go for it."
Ray: "Yea, once you decide you just do it. Once you decide you just do it. You never know what's going to happen once you try. If you already set your mind studying abroad, just go for it. Maybe you'll find a future career in the different countries and maybe you'll go back to your country doing some personal, exceptional, only exclusive for your own experience while you were studying abroad and bring that back to your home country."
Amanda: "Also, don't be afraid. If you make the decision, you'll be great. You'll be okay."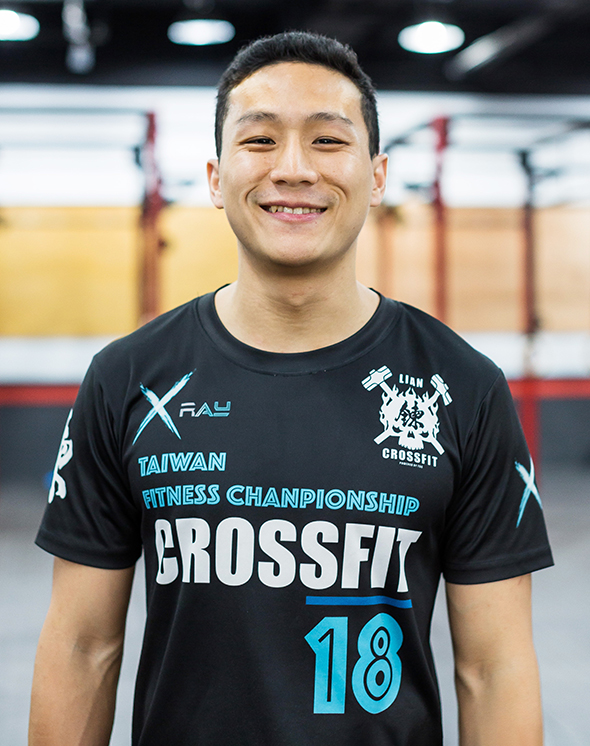 What's the best part about your job?
Amanda: "I think for me is the people, the people I work with because they are all very nice people and it makes me feel comfortable working around them."
Ray: "For me, it's also about people. Everything that I do, I do it for people to be better. The best time at my job is I get to coach all of our members, all the people that want to be better and healthier in their life. My members, whenever they come to me and then announce their good news, even just like, 'Hey coach, I cut down 1 kg on my weight,' or 'Hey coach, I can lift more weights than I did three months ago.' I'm always very happy to hear that during my coaching career. And on the business side it's not a business without members. It's all about relationships."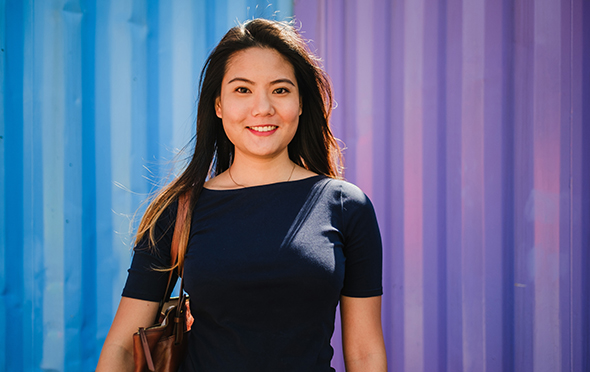 What do your family and friends think of your achievements?
Amanda: "I think my family are happy with where I am now and I'm happy with that myself."
Ray: "I mean, they fully support what I do right now. They even come to the gym three times a week. One of the reasons that I opened the gym is I want my parents to be healthy along the way. In our current society, in Taiwan, in Asian cultures we normally have to take care of our elders (our parents, our grandparents) when we grow up. I would really hate to see my parents or grandparents end up living their lives just by lying on a bed or cannot do anything by themselves. For me, that's not healthy."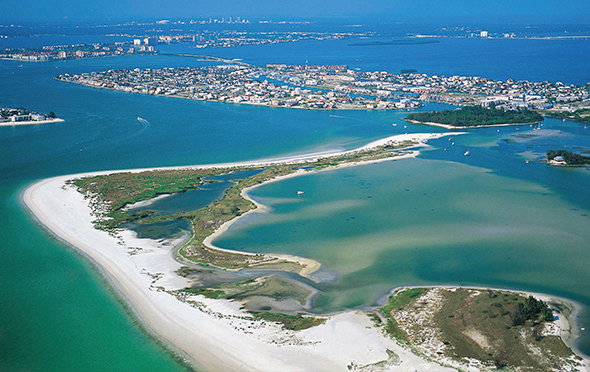 What's fun about studying at INTO USF?
Amanda: "Well, I think a lot of people know USF is really close to Orlando, Universal [Studios]. When I was there, I remember one year I had the annual pass for Universal so we just go there whenever we're free. It was fun."
Ray: "The amusement parks are really fun. Disneyworld, Universal Studios, all of the biggest amusement park, it's all in Orlando and it's very close to Tampa. It's like a one-hour drive and if you don't want to go that far, we also have Busch Gardens right near our school. It's less than five-minute drive. You can literally walk there and go into the amusement park, have a good time."
You might also want to read Alumni stories: Shahryar's engineering adventures, or From Colombia to Florida: studying in the Sunshine State.
To find out what's happening at our centers, follow us on Instagram, Facebook, Twitter, and YouTube.
Want to study at University of South Florida? Click here to learn more and apply for a course.