Alumni stories: Shahryar's engineering adventures
Studying abroad brings new opportunities and adventures, but what about after graduation? What next?
Shahryar from Bangladesh, an Electrical Engineering major who graduated from the University of South Florida (USF) in the spring of 2017 describes what prepared him for life after graduation, how he found his current job in the US, and his vision for the future. 
Tell us about your career
I'm an Electronic Engineer at Can You Escape, Tampa Bay's no.1 live escape room.
An escape room is a fun, interactive live game adventure.
Players are given a set time limit to solve puzzles and riddles within a series of rooms to win the game. 
What do you do at your job?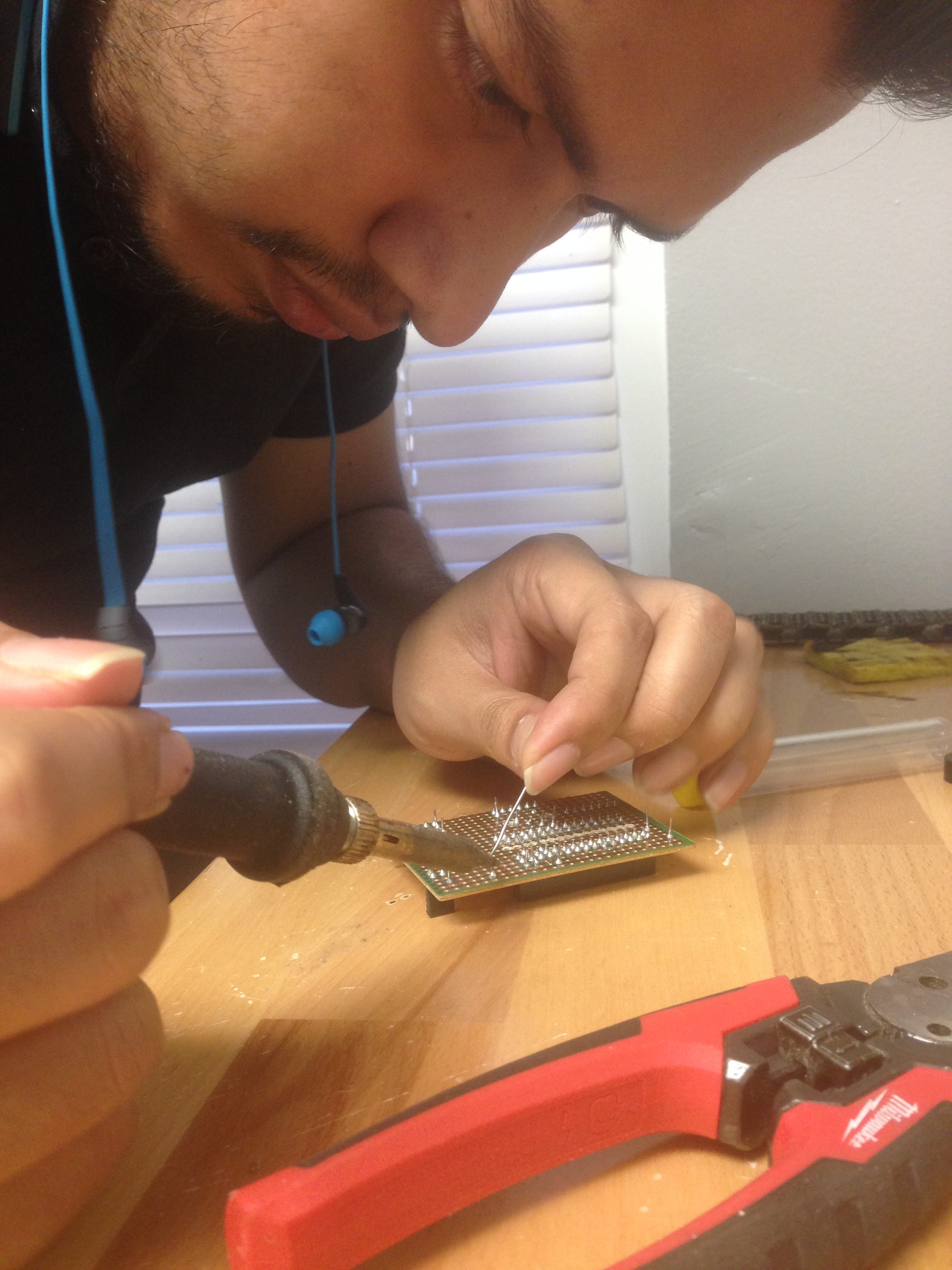 My job includes designing, coding and interfacing the electronic hardware for the escape rooms.
It's enjoyable to be the one behind the riddles and problems players have to solve.
I find it rewarding to contribute to the sense of mystery, fun and excitement players get when interacting with the games and racing to beat the clock.
What advice would you give to students looking for their first job after graduation?
I think the job search process can be overwhelming, but the University of South Florida made this much easier for me.
I recommend looking for resources available at your university. I took advantage of the services provided by USF's Career Services, which included resume (CV) help and interview coaching.
I even attended job fairs hosted by USF and received positive comments about my resume (CV). I ended up finding my current job through USF Handshake, an online job search platform.
I looked at the description of the job and applied without giving it a second thought.
After I applied, I had an interview within one week and got the job in less than 10 days!
How did studying abroad prepare you with the skills you need in the workplace?
Studying abroad has blessed me with lots of resources and allowed me to enhance my skills and understanding in the field of engineering. 
I'm thankful for my education in the United States and at the University of South Florida, not only because I studied in a top 90 graduate school for engineering in the world, but because the rigorous curriculum challenged me along the way.
I learned to build my skills and help them blossom to match the expectation for highly-skilled workers in the engineering industry.
What advantages did studying abroad give you over people who haven't studied abroad?
The resources for engineers in Bangladesh are limited.
During my studies at USF, I was exposed to modern and state-of-the-art technologies. I think gaining hands-on practical experience with such technologies allowed me to be considered in the pool of highly-skilled candidates when I applied for jobs.
Have there been any challenges?
The most challenging situation I faced during my study was adapting to the culture in the USA.
In a land away from home, everyone feels like an outsider.
Not to mention, the language barrier that exists between a person whose native language is English and a person whose isn't.
However, the diverse culture at USF allowed me to mix and meet with people from different cultures and share my experiences with them.
I was able to develop close relationships and a support network here. USF has helped me become more confident which has always helped me overcome challenges on foreign land.
I believe it will help me far into my future.
What have you learned in the workplace that you couldn't learn in the classroom? 

The first lesson I learned in the workplace was professional interaction, which isn't always taught in the classroom.
However, the professional and global culture I experienced at USF helped me overcome this obstacle.
What is your greatest achievement so far?
Starting my career. This job is really a stepping stone for me to embrace professional life and develop myself and skills to meet my future goals.
In the future, I plan to use my skills and knowledge to help pave a path for many students back in Bangladesh.
Hear more from Shahryar in this short video:
Want to follow in Shahryar's footsteps? Discover more about INTO USF on our website.
You may also like to read Sandra's story about studying in the Sunshine State.  
To connect with other students, follow us on Facebook, Twitter and Instagram.