Free attractions for students in New York City
Home to some of the country's tallest skyscrapers, New York City is filled with amazing food, culture, and nightlife. After a 45-minute train ride, students find themselves in mid-town Manhattan, merely steps away from Times Square.
If you're studying at INTO Drew University, you may be wondering what activities the "Big Apple" offers for students on a budget?
We know that visiting some of the most popular landmarks can get expensive. Fortunately, there are plenty of opportunities to take advantage of such as free tours, outdoor activities, and cultural attractions.
Here's how you can spend your free time without spending a dime.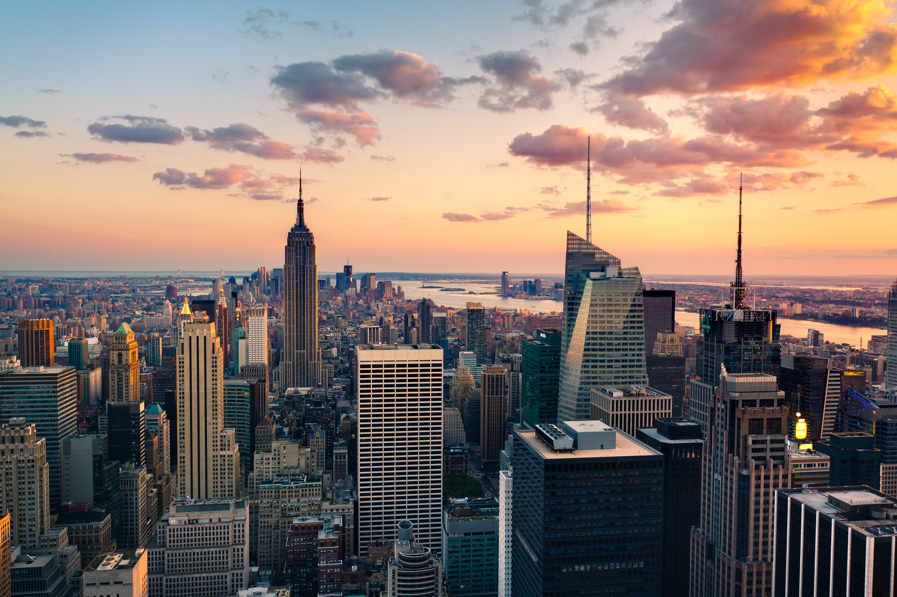 Ride the Staten Island Ferry
Want to check out the city from a different perspective? Take the commuter ferry that runs from Battery Park to Staten Island. You'll get amazing views of the city skyline, the Statue of Liberty, Ellis Island, and the New York Harbor.
The Staten Island Ferry covers almost 10 kilometers and takes about 30 minutes to ride (each way). Not only is it free; it's open 24 hours a day.
Check out a Museum
Many museums in NYC offer free days and "suggested donations" so you have the opportunity to visit top tourist locations in the city for a small donation.
Is there a certain museum that interests you? Pop onto their website and type "free days" into the search bar!
Here are some famous museums and attractions that offer free admission:
Walk the High Line
The High Line is a 1.45-mile-long elevated linear park which was originally created entirely on an abandoned train track, sitting 30 feet above the landscaping of NYC's west side; it connects the Meatpacking District with Chelsea's Galleries.
Many students visit the High Line for the amazing views of the Hudson River and the downtown skyline.
Explore Central Park
Located in the center of Manhattan is the famous Central Park, which is ranked the No.1 best thing to do in NYC by U.S. News Travel 2019. With 843 acres of lakes, gardens, and open spaces, it's the perfect place to escape from the hustle and bustle of New York City.
Here are some things that you can do in Central Park:
Visit the famous statues, some of which were featured in famous movies like Remember Me, When Harry Met Sally, Enchanted, Breakfast at Tiffany's and more.
Take a free walking tour with the Central Park Conservancy to learn more about the history and highlights.
Listen to live music. Their shows range from small classical quartets to large rock concerts.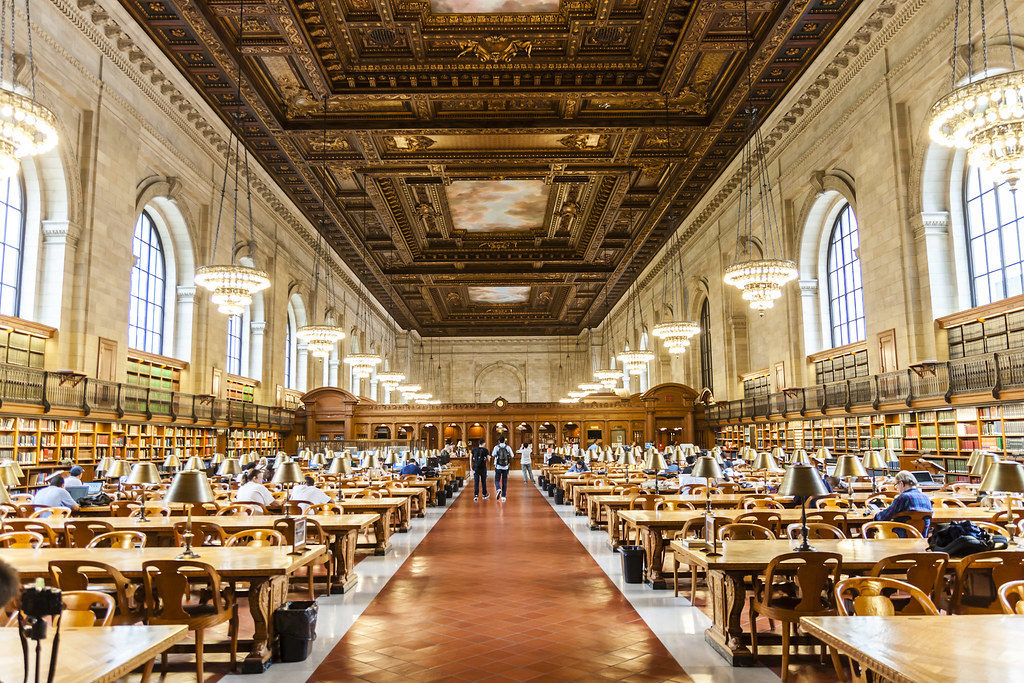 Visiting a library might not be on your normal list of things to do – but this is no ordinary library.
The library is the third largest in the world and is known for its beautiful marble architecture and an impressive book collection.
The museum features temporary exhibits that are free to the general public, ranging from vibrant fashion shows to historical lectures.
You may also like to read about when INTO Drew University students were assigned an immersive academic English task called NYC: Yesterday and Today, or Marianna's Wall Street Semester.
Find out more about Drew University on our website.
Stay up to date with student life at INTO Drew University follow us on Facebook, Twitter, Instagram andYouTube.