Students capture the spirit of New York City
In New York City, you're surrounded by the glitz and glamour on the surface – but INTO Drew University students were set the task of digging a little deeper.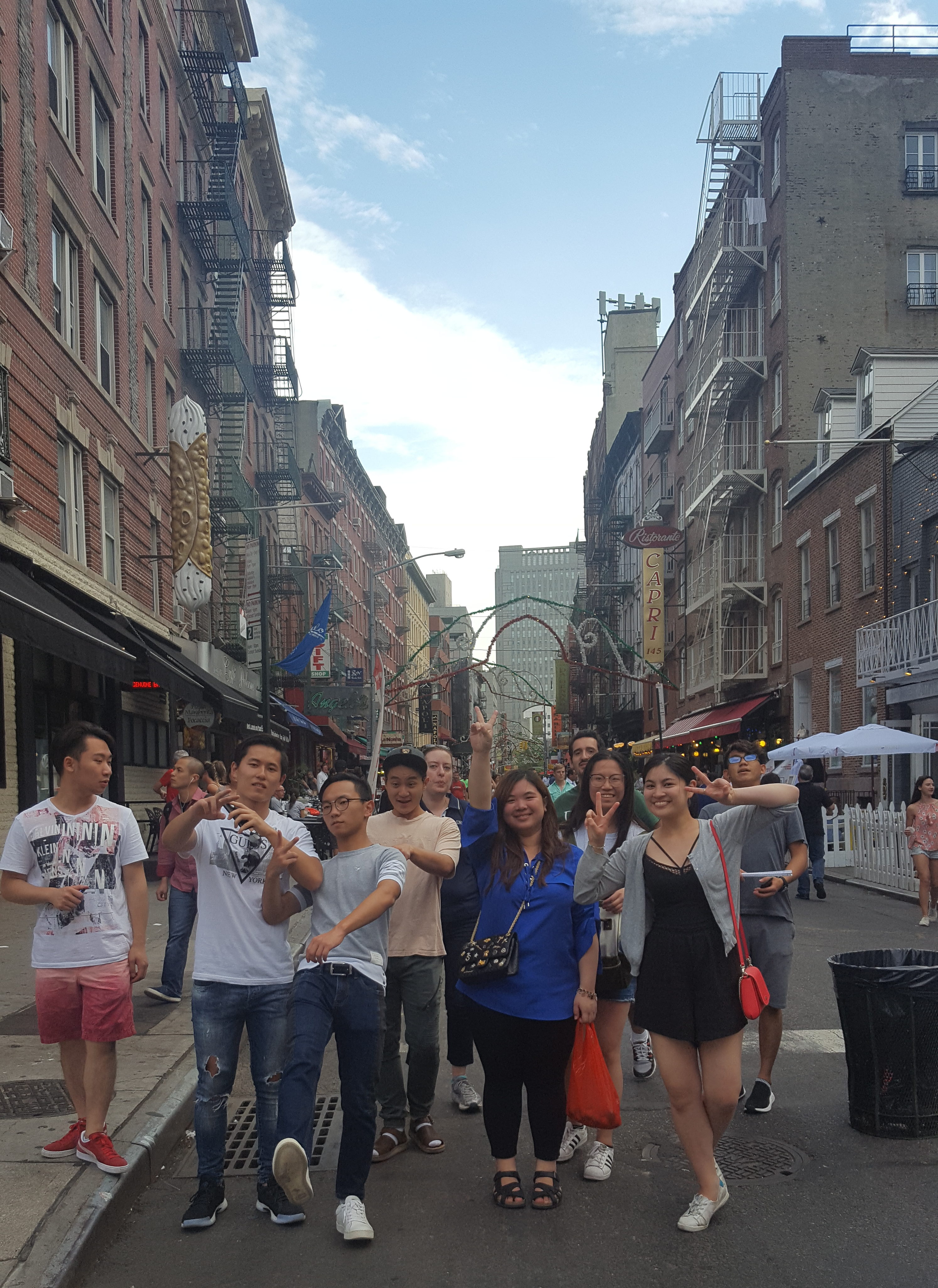 What the skyscrapers full of executives don't show, are the corporate ladders they had to climb before they got that office on the 35th floor. Or, that perfect slice of pizza that came from Italian immigrants who travelled through Ellis Island in hopes of the American dream.
To get a better understanding of what makes New York City one of the greatest cities in the world, you have to dive into the backstories.
That's what inspired INTO Drew University Academic English professor, Maz Nikoui, to assign an immersive academic English task for his students called NYC: Yesterday and Today.  
NYC: Yesterday and Today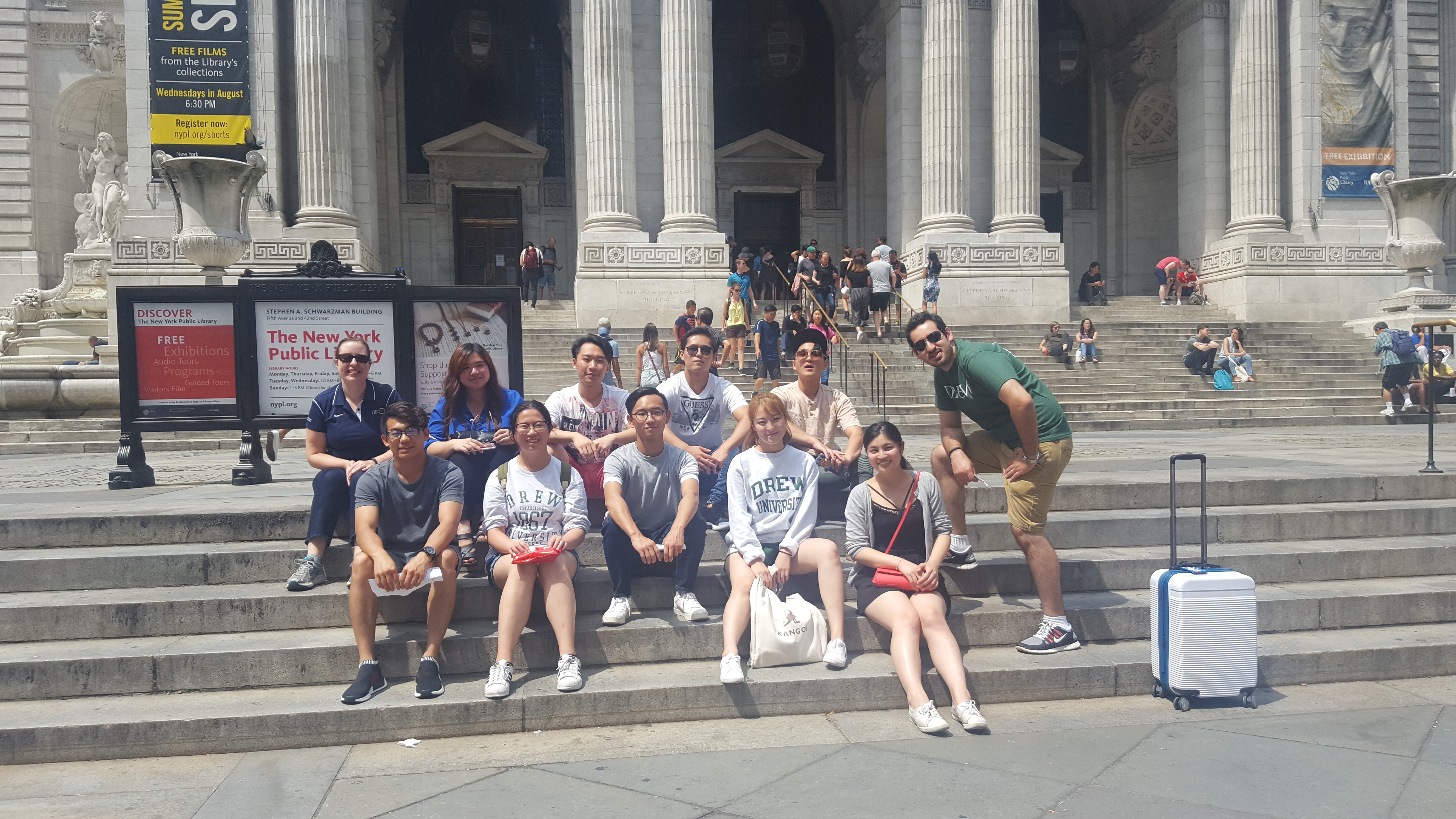 The project featured topics ranging from New Amsterdam – Manhattan in the 1600s, culture and art in NYC, and NYC in hard times; touching on World War II and 9/11.
For the final assignment, Maz challenged the students to research NYC must-sees and organize a trip to tell the stories of some of the city's iconic sights and buildings.
I came up with this idea because I wanted the students to know more about NYC than just the shopping and tourist traps they kept going to."
said Maz.
The student-led walking tour
The walking tour invitation captured their unique itinerary. The invitation read:
Today we have planned a walking tour of Manhattan. Our goal is to explore the city in a new way. Not only are we going to see famous landmarks, but we're also going to provide interesting facts and stories about the locations we'll stop at. Hope you're all ready for a memorable experience. Fuhgeddabout it! – Maz & The Special Topics Gang."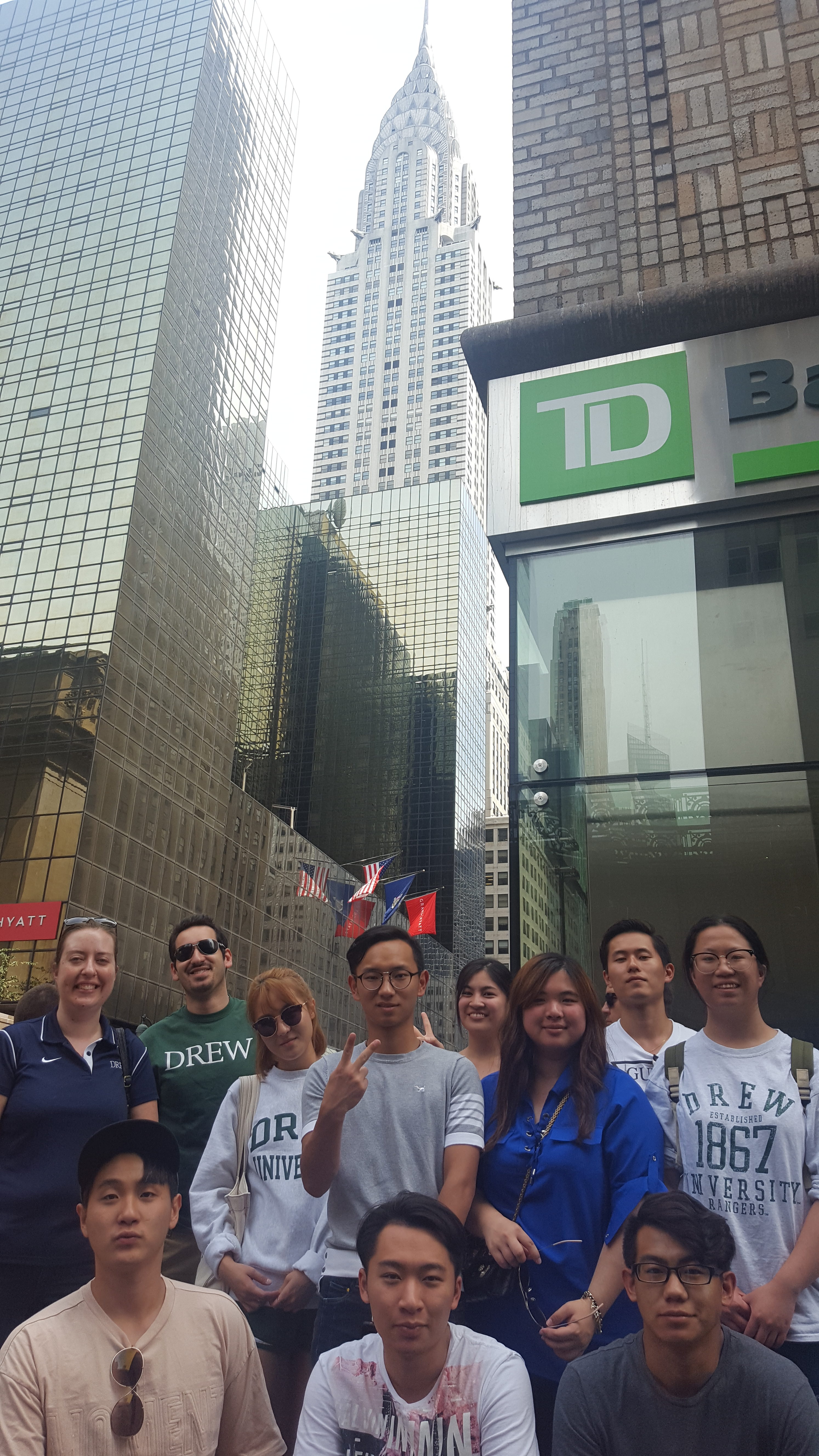 From Beaux-Arts to Art Deco
During the tour, students took turns playing the tour guide by announcing landmarks and digging into their historical context.
Yuki took on Grand Central Station, showing how the station's design was inspired by the French Beaux-Arts style architecture. The Chrysler Building caught Adam's eye as he discussed its Art Deco period influence.
With great tact and grace, Steve explained the significance of the World Trade Center which serves as a 9/11 Memorial.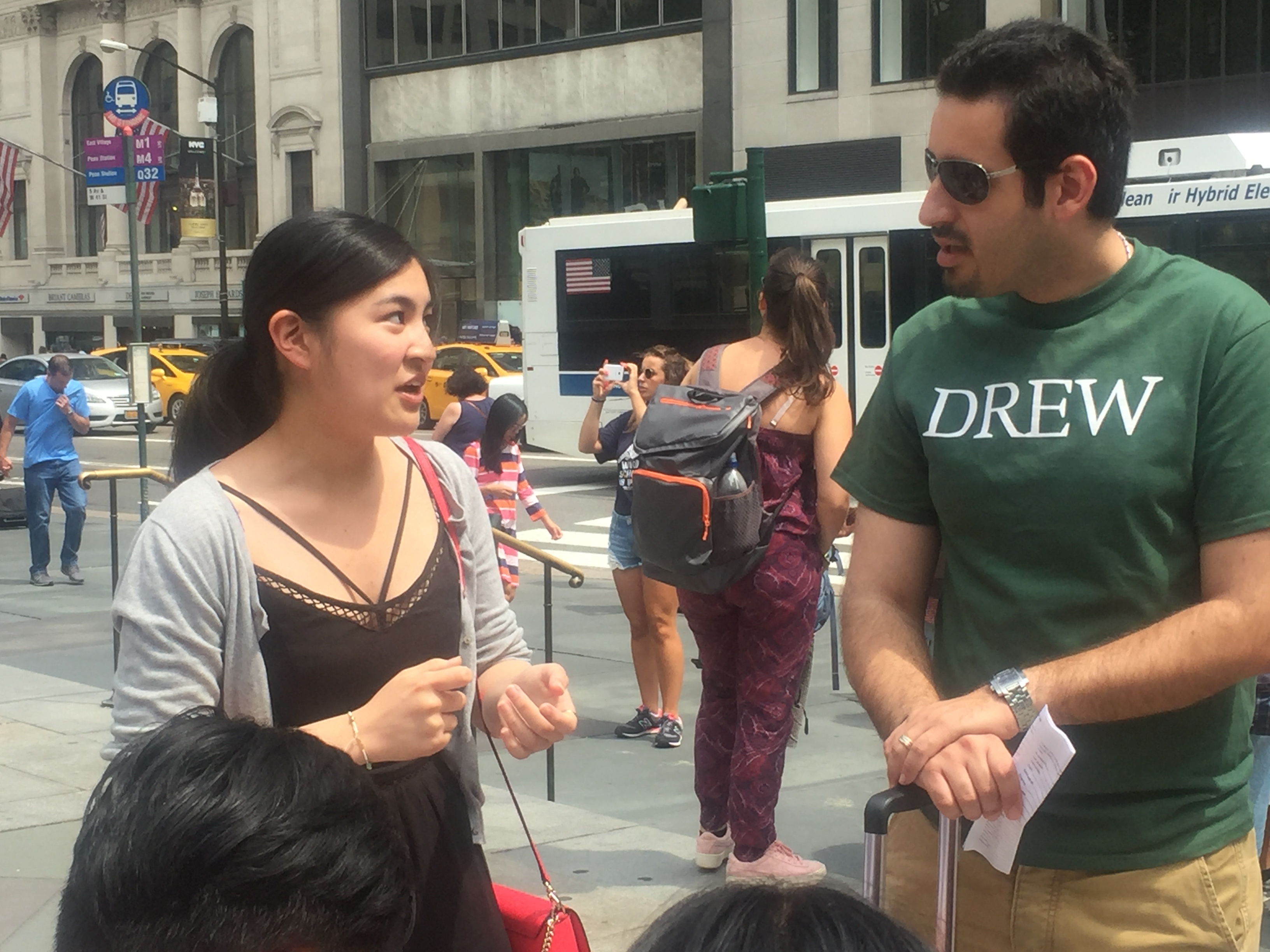 The students' thirst for knowledge and research resonated with Maz.
"What really stood out to me was that I felt students were thirsty to learn more! They felt like true New Yorkers!" he said.
Even though they still visited the popular tourist attractions, had dinner on Broadway and ate cannoli in Little Italy, the students learned why so many people visit these places.
They went beyond the typical NYC sights to grasp the historical and cultural significance of the city's famous landmarks.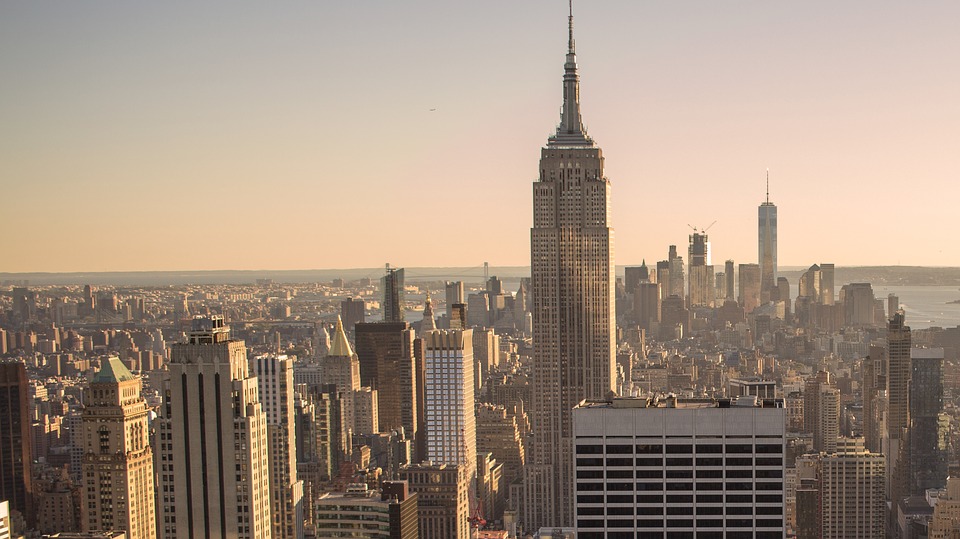 "I mean, having international students doing this and willingly going out of their comfort zone was a big deal for me and for themselves. I truly feel that they saw not only NYC, but life in the US through a new lens. I was hoping for them to get a deeper understanding of life in the US by exploring the culture of NYC – and that's exactly what happened!" Maz said.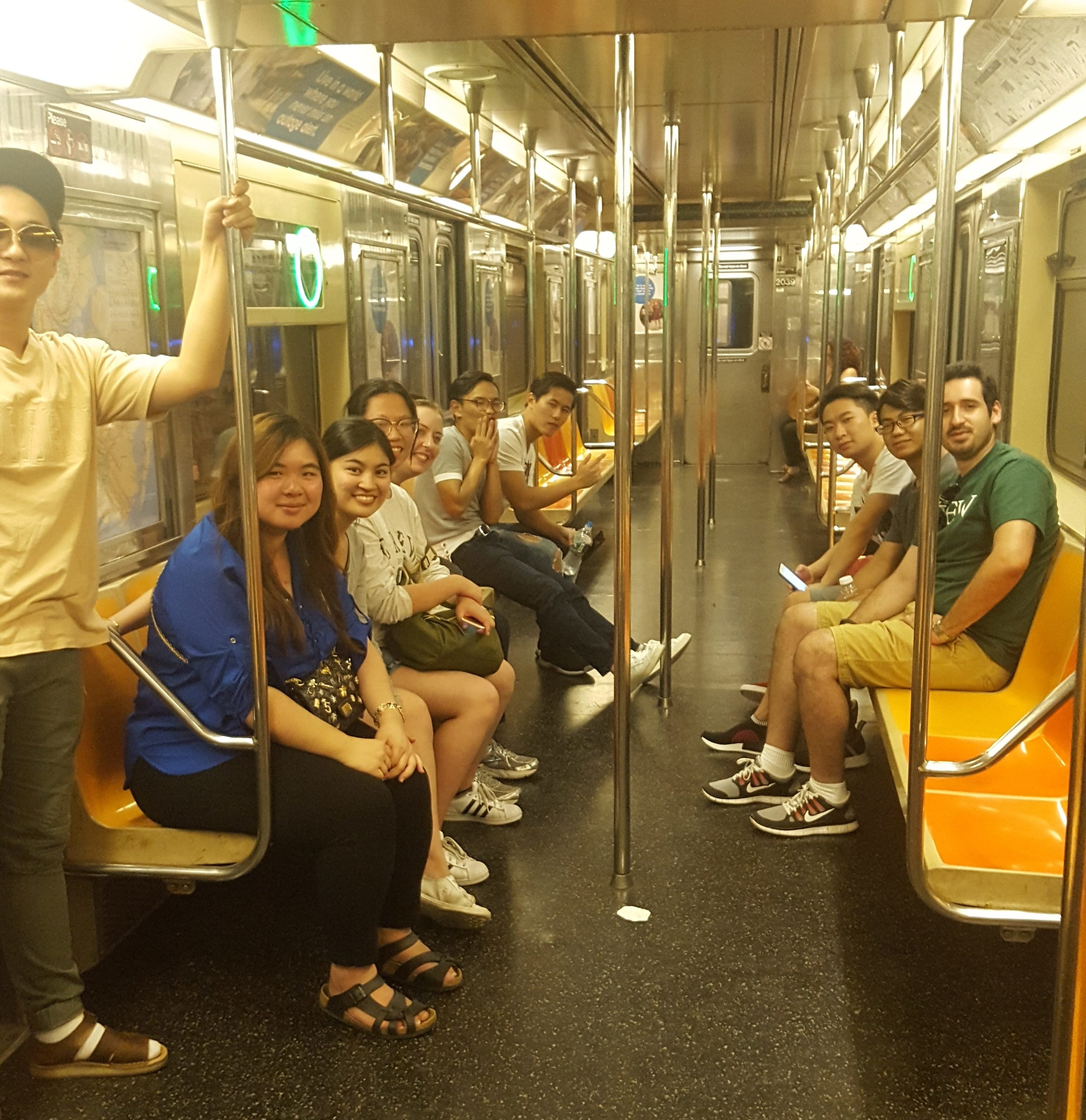 To find out more about studying with INTO Drew University – which is only a 47-minute train ride from the heart of NYC – head over to our website.
You may also like to read: sun, city or scenery: where is your perfect US study destination?
To stay connected with student life at INTO Drew University follow us on Facebook, Instagram, YouTube and Twitter.