Studying in London: from INTO to Cass Business School
Ever wondered what it's like to study at one of the UK's best business schools? INTO City, University of London is a great choice for international students looking to study Business or Finance in the financial heart of London.
INTO City offers excellent progression options to City, University of London and Cass Business School – one of the leading business schools in Europe, and in the top 5 in the UK (Financial Times European Business School Ranking 2018).
Today, four students – Grigory, Ekaterina, Kenza and Panjasap – take over the blog to share their experience of studying at Cass Business School…
Meet Grigory from Russia
How can academic excellence and support influence a student's study journey? Here's Russian student Grigory to explain how teachers helped him progress to Cass Business School.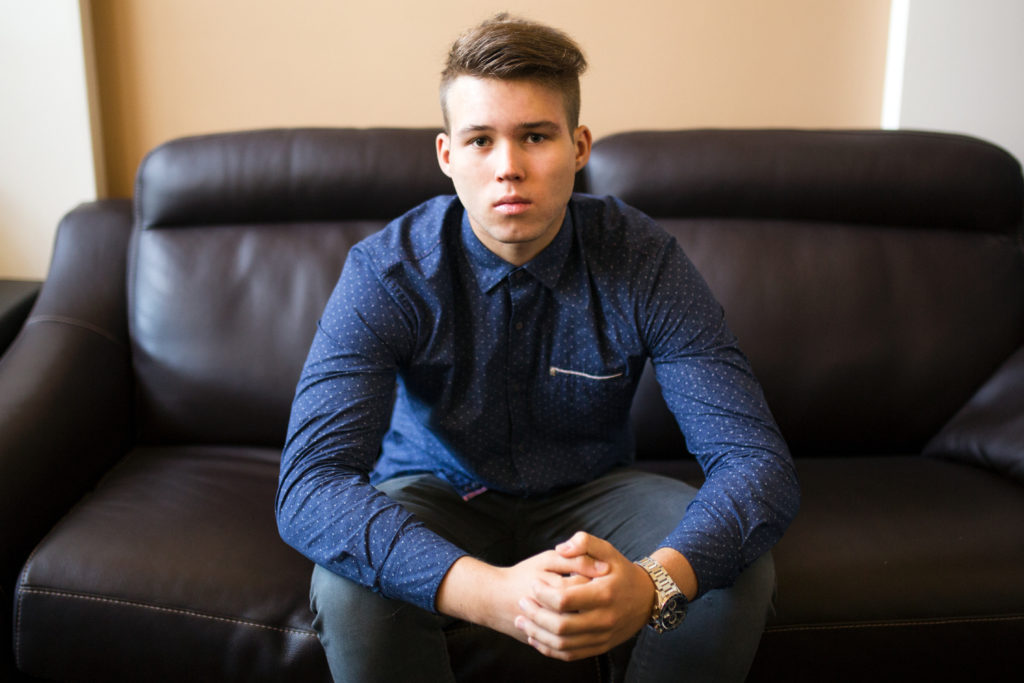 I'm always looking for new opportunities in my life!
Studying abroad helped me find new friends, learn about different cultures and develop myself in the way of being a modern-thinking person.
I chose INTO City, University of London as it gave me an opportunity to continue studying in London in one of the best business schools.
Top teachers focus
All the INTO teachers do a brilliant job. They not only explained new materials to students, but they became friends, which helped a lot during the exam periods.
Sandra was able to help any student with their problems, and thanks to Josh's creative approach he helped me memorise all the information in class.
Eleonora treated each person as an individual, respecting their interests and opinions. Orlando's brilliant sense of humor, helped us stay calm, even in the most stressful times.
And finally, Dr. Koko always checked that everyone knew the topics and were ready to take an exam or test.
Choose your own path
If you're thinking of studying at INTO City, give it a try! It's better to do something than to miss a chance and regret it in the future.
For those who are currently studying, remember that you aren't doing it for your parents – you're doing it for yourself, and it's up to you to choose your own path.
Grigory studied INTO City's International Foundation in Business and Economics with Accounting and recently progressed to BSc (Hons) International Business at Cass Business School.
Meet Ekaterina from Russia
Studying an International Foundation in Business and Economics with Accounting at INTO City, University of London was the first step in Ekaterina's study journey.
She tells us about her experience of studying in London, and how INTO prepared her for a degree at Cass Business School.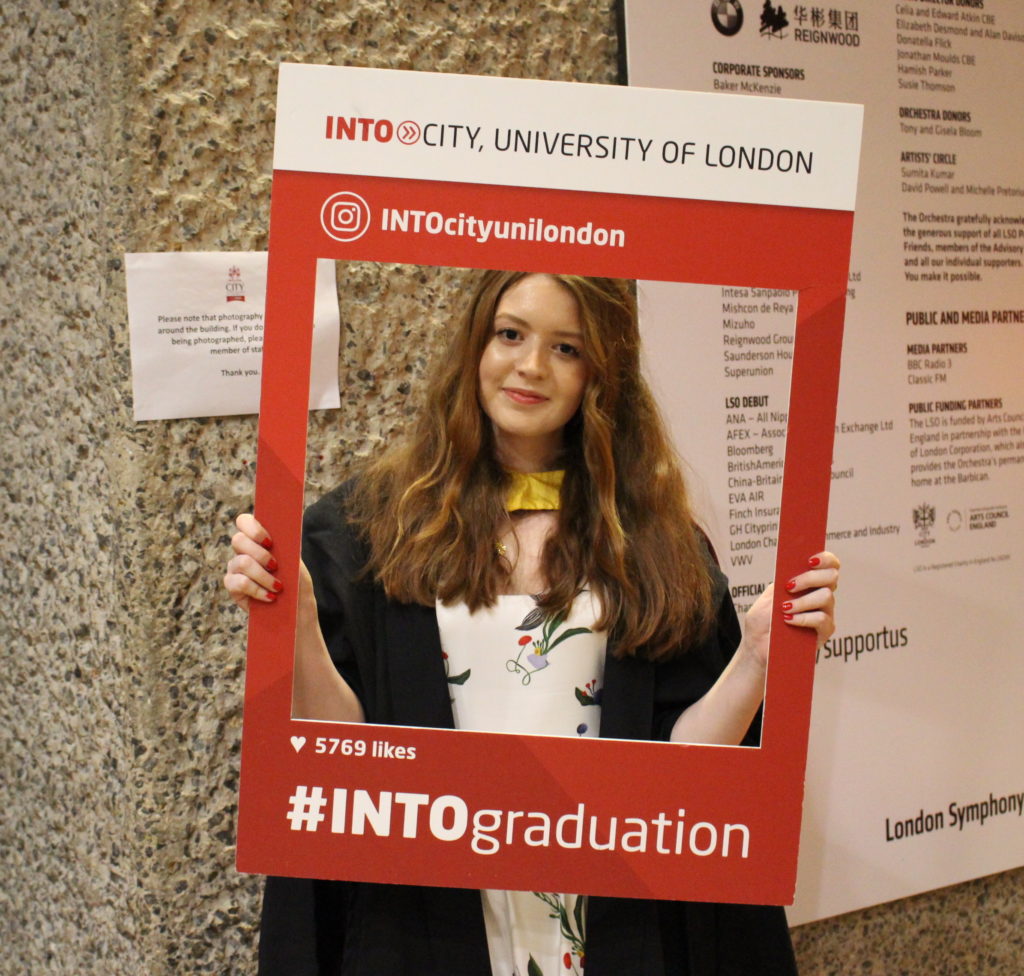 Passionate about Trading from a young age
I was attracted by Finance and Trading from the age of 16, after completing a Trading course in Moscow. This helped me decide on the career path that I wanted to follow.
Risk Management is a very specialised topic and Cass Business School offered a course at undergraduate level.
Feeling prepared for university
I liked the learning structure at INTO. The lectures and assessments were presented in a very similar way to at university. This helped me feel very comfortable when I started my degree at Cass Business School.
INTO gave me an opportunity to be ahead of most of the students in my degree from the very beginning.
I already knew a lot about Economics, Accounting and Business – which are the foundations of the first year's learnings.
Ekaterina's top tips
Figure out what you're passionate about and what you enjoy learning about. All the best decisions should come from the heart.
Study hard and enjoy every moment! Hard work always pays off.
Close your eyes and think about your future. Visualise success!
Meet Kenza from Morocco
Kenza enjoyed making friends from all over the world while at INTO City, University of London. She tells us about her experience of studying abroad and gives her advice for future students.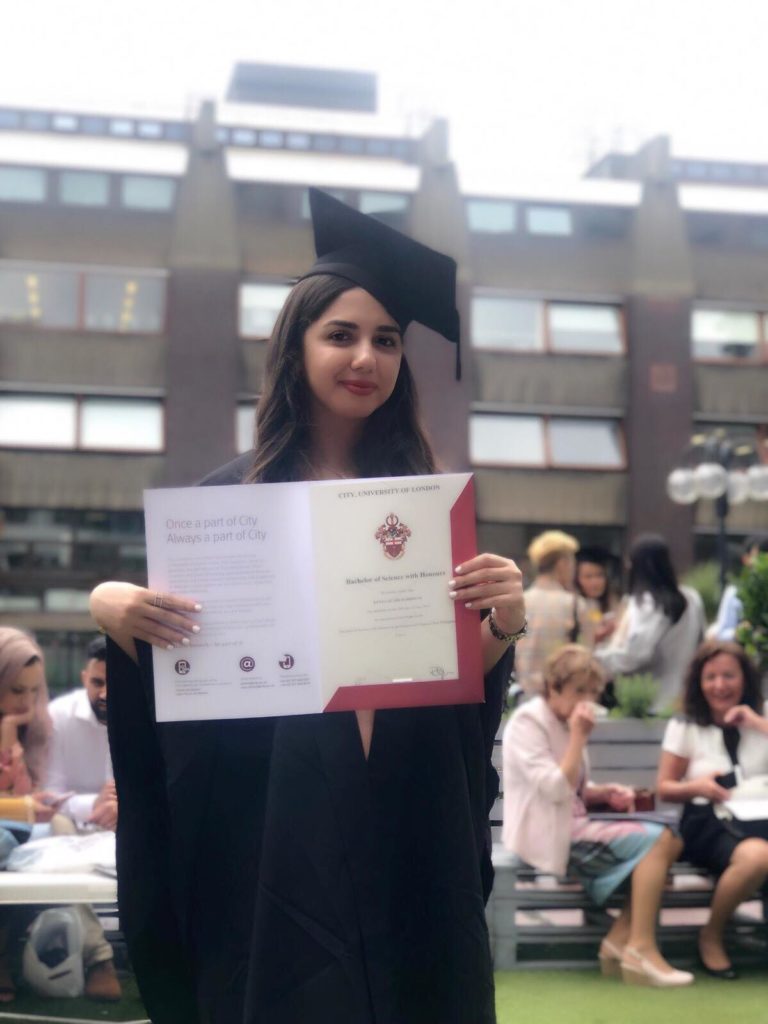 London was calling
I chose to study abroad in order to have an international perspective and meet with people from various cultures. Also, I knew I wanted to study finance and London is the perfect location because it is one of the main financial hubs in the world.
I chose INTO City as its International Foundation programme enables you to reach top universities, mainly Cass Business School, and gives you a strong background in Economics, Finance and Accounting before entering university.
It also has a great atmosphere where international students can quickly adapt, with small classes for tutorials and one-to-one sessions with teachers.
Making friends for life
My most favourite memories were the bonds that I have created with my classmates at INTO City, University of London. In fact, there are numerous students that were at INTO who are graduating with me.
It's been a four-year journey where we shared laughter as well as moments of exam stress.
Life outside the classroom
My favourite part was the teaching atmosphere. It felt like high school, especially the integration week where we had a boat trip and several games around the City of London.
The teachers were very outgoing and easy to reach if you had any questions. All students are international, so you learn a lot about other cultures and countries.
Kenza's top tips for future students
Try not to be shy and seek help whenever you need it, whether that's from your teachers or classmates. Be organised and do not leave your work to the last minute if you want to get into a top university.
Meet Panjasap from Thailand
Panjasap tells us about the benefits of studying abroad. He's made friends from around the world and is working hard to secure his future success.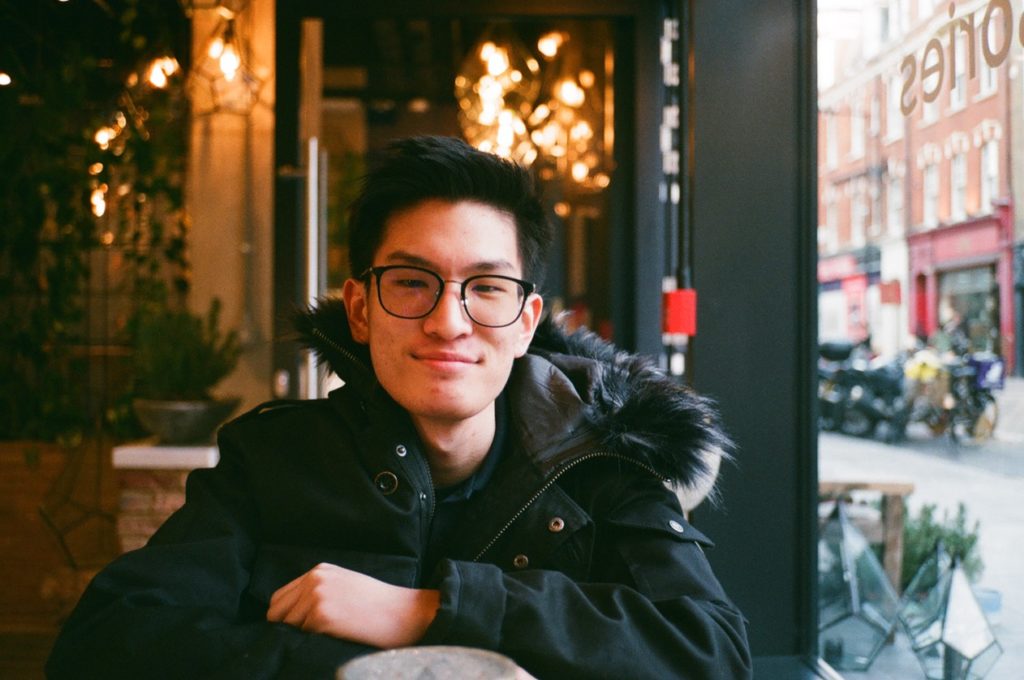 Seeking new opportunities
Studying abroad has given me opportunities to explore new things. For instance, learning about different cultures as well as travelling to places I have not been to before!
Prior to studying at INTO I had been to London a couple of times and found that there are many things that I can do that suit my lifestyle.
I also found out that the course, Investment and Financial Risk Management at Cass Business School, is very appealing and distinctive from others.
I believe that this course has a lot to offer and will give me a clearer path to what I want to do in the future.
Learning about many cultures
I have really enjoyed making friends from different parts of the world.
This means I have been able to learn about different cultures, so that I know exactly what is or is not appropriate to do, which will be useful and essential in real life.
Extra curricular activities
The social activities were one of my favourite parts of my experience at INTO City, University of London.
I occasionally joined the football matches organised by the centre. This allowed me to meet new people and make friends with those who were not in the same group as me.
Panjasap's top study tips
My advice would be to ask for help if needed and to start working hard straight away. This means by the time the final exam comes you will feel confident, since you have fully understood all the content.
Eventually, hard work pays off and a bright future awaits!
Ekaterina, Kenza and Panjasap all completed the International Foundation in Business and Economics with Accounting and progressed to study BSc (Hons) Investment and Financial Risk Management at Cass Business School.
Click here to find out more about the study options available at INTO City, University London.
You may also like to hear about Juin's experience of studying Business in London, or meet the team at INTO City, University of London!
Follow all student life in London via YouTube, Facebook, Twitter and Instagram.