Meet the team at INTO City, University of London
Will you be joining us at INTO City, University of London soon?
Are you wondering who you'll meet when you first arrive?
Well, to make you feel at ease, let us introduce you to the team who will be welcoming you to your new home. They're here to guide you every step of the way.
Kavisha, Student Services Coordinator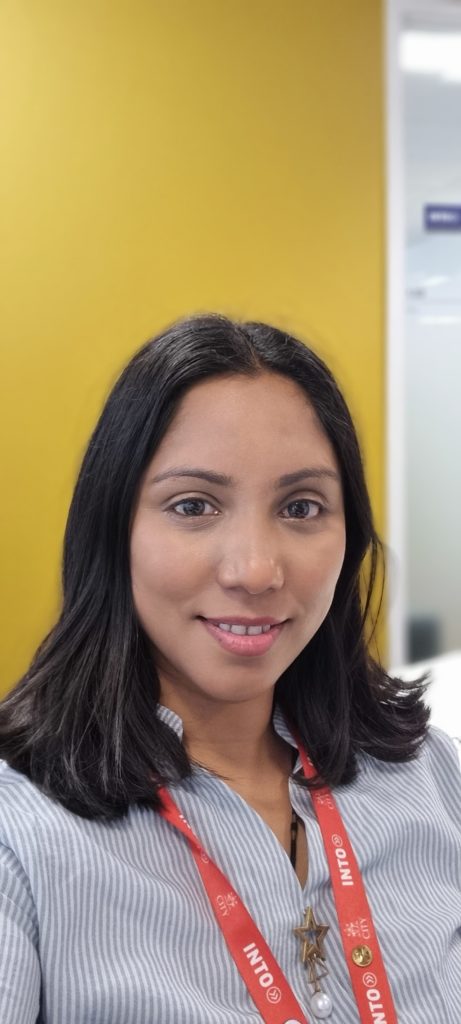 First and foremost, you can expect a warm welcome from our Student Services team during your first week at INTO City, University of London. We will be on hand to help you with any questions that you might have throughout your course. Whether it's a visa issue, an accommodation query, or simply asking for directions, we will always be available to assist.
Your first week will also set the overall tone for the rest of your studies with us, featuring talks from your Programme Managers and the Centre Director.
Additionally, we understand that moving to an entirely new country and taking your first steps towards further education can be intimidating. So, we host a series of icebreaker sessions as well, – ensuring that your first-day nerves are put at bay before your course commences.
Overall, your first week in the centre is designed to allow you to get your bearings and truly settle into a vibrant new location, before diving into your studies with us.
Margaret, Learning Resource Centre (LRC) Manager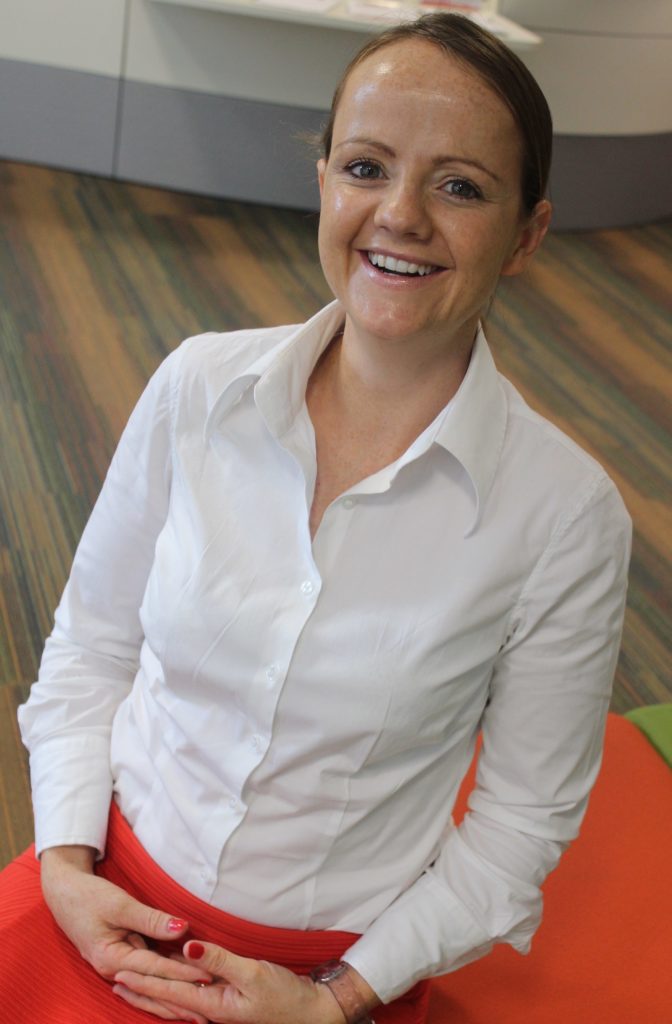 My role is to support you in your academic learning by providing you with supplementary materials (like books) to borrow or read at the Learning Resource Centre, as well as giving you your book packs.
I will be showing you how to make the most of the vast electronic resources available to you via City University's databases by visiting you in class as part of your information skills programme.
Before completing my Master's, I studied as an undergraduate student abroad, so I understand the challenges you may be facing. Please feel free to come and speak to me in person or contact any of the LRC staff throughout your studies, as you are why we are here.
Our goal is to support you by providing a safe and engaging area for you to study in. You'll find us on the first floor where we have both silent and group work areas for students. We are eager to hear your feedback, so please do get in touch with me during your time here.
Liyuan, Chinese Language Support Officer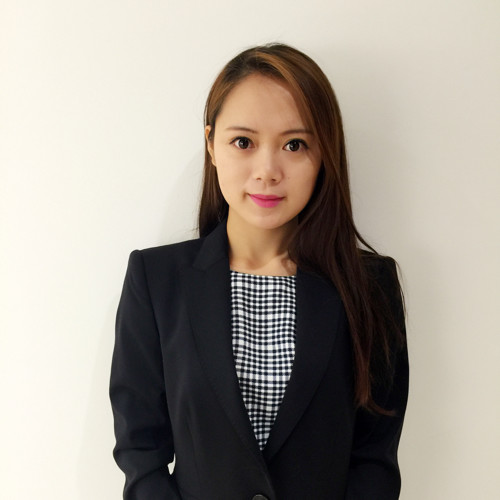 My main job is to enhance Chinese students learning experience in the Centre and support them to successfully progress to the University.
If students have any issues, I will be the first point of contact. Whether they need interpreting and cultural awareness support, have a query about progressing after their pathway programme, or anything else they may need – I am always here to help.
Terri, Assistant Management Accountant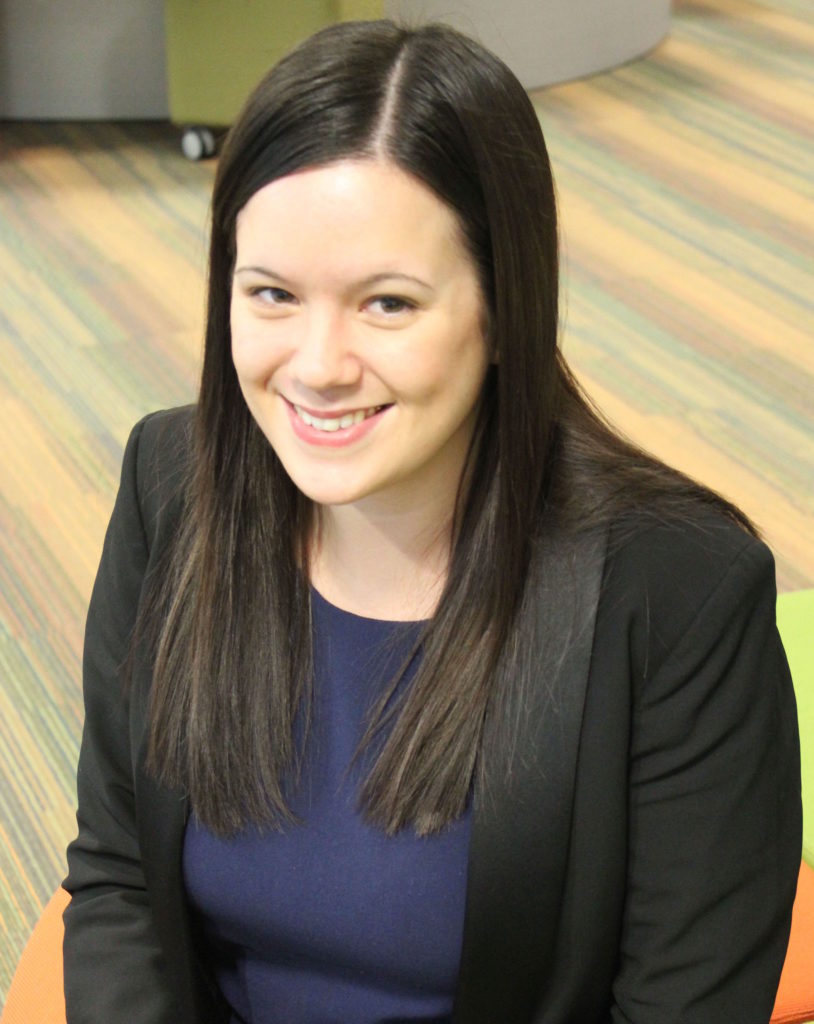 I will be supporting students upon arriving at the centre with any finance related queries. This includes assisting students with making payments through our online platform – INTO Pay.
If you are unable to travel to the Centre, you can also email any finance related queries directly to the INTO City finance team using the following email address: London-Finance@intoglobal.com.
Poh Leng, Academic Director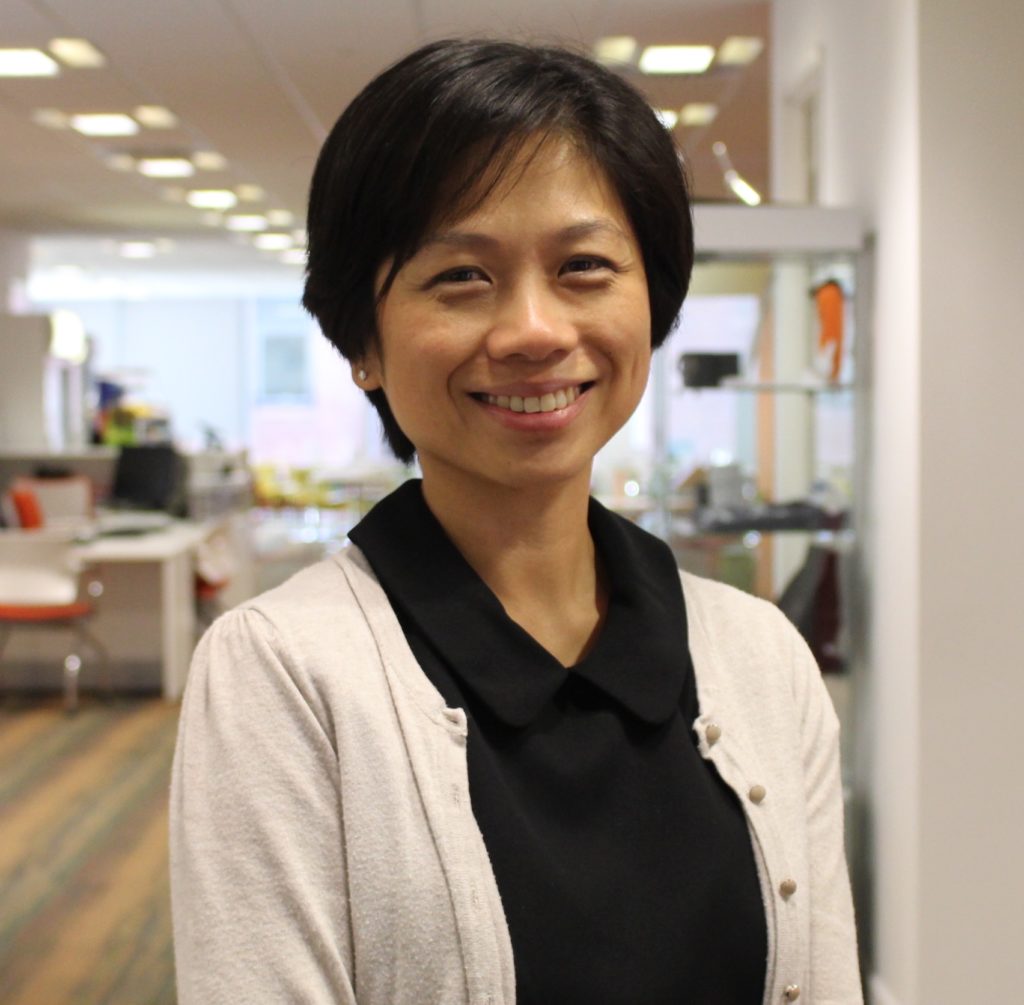 I work closely with your programme managers and tutors to provide you with a student-centred university preparation course that aims to equip you for successful university studies.
We specialise in supporting international students and English language learners. We have designed our syllabi with international students in mind and we present content in ways are accessible to different learners.
Izabela, Admissions Officer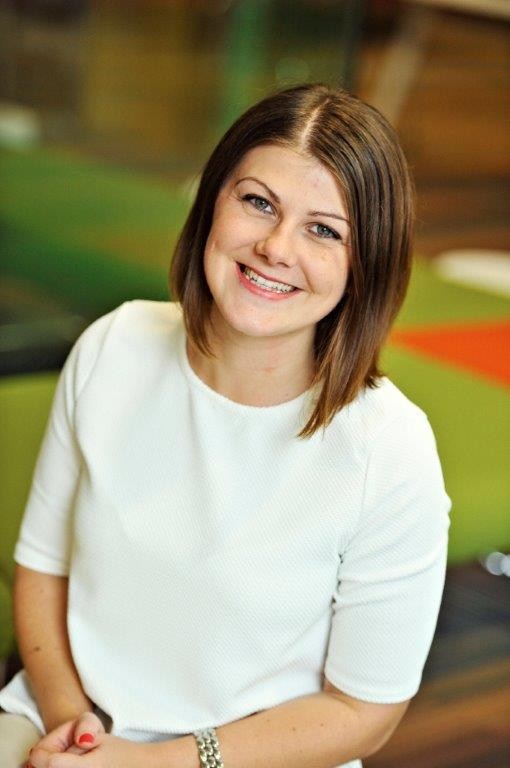 I am the Admissions Officer at INTO City, University of London. My role is to oversee the Pre-sessional English application process and assist with any queries or questions that may arise for both in-house and new students. 
On arrival to the centre, being a part of the Student Services Team, we will be there welcome you and support you as you go through the registration and induction stages and answer any questions you may have.
Do you want to find out more about your study options at INTO City, University of London? Click here to visit our website.
Read about Kseniia's journey from INTO City, University of London to become a solicitor at Ashurst LLP. Want to be really prepared for your study abroad experience? Find out where the best study spaces are in London.
Follow all student life in London via YouTube, Facebook, Twitter and Instagram.