10 questions, 1 teacher: INTO City, University of London
Studying abroad can seem a bit daunting sometimes. You're in a new place with new people and you might be experiencing a new culture for the first time.
Getting to know the staff before you arrive is a fantastic way to calm your nerves, settle in and feel comfortable in your new environment.
We recently put John, the Deputy Programme Manager (International Foundation), on the spot by asking him 10 questions about his teaching experience at INTO City, University of London!
Here's what he had to say…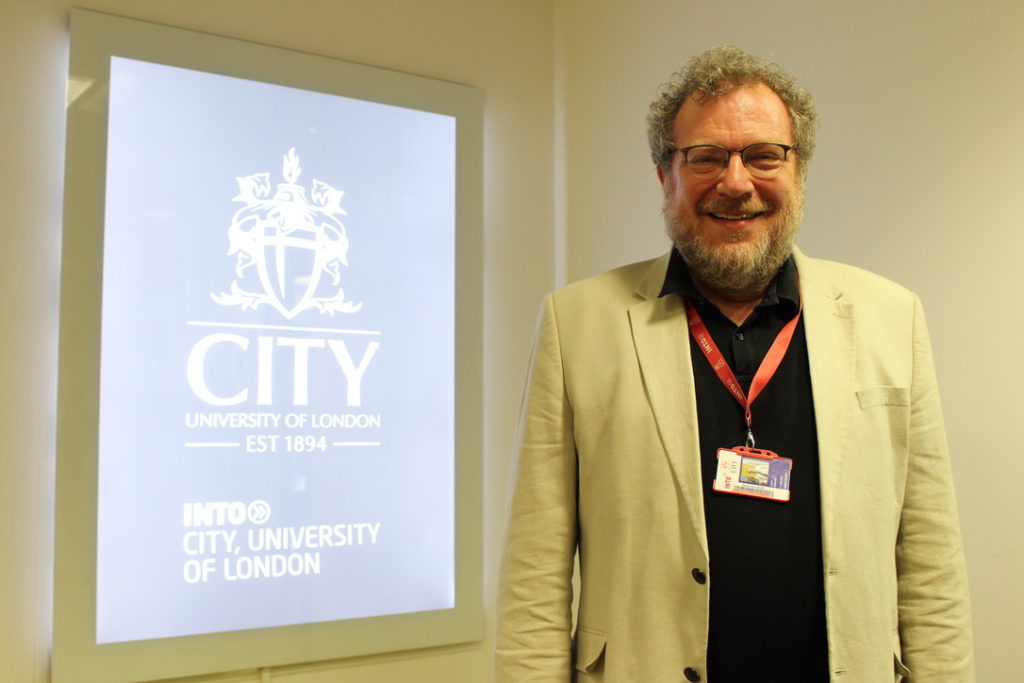 What is your teaching style like?
I try to understand the needs, motivations and opinions of my students. The content I teach is much less important than supporting and enabling them to become independent, life-long learners.
What do you like most about your job?
I have the privilege of working with the other great staff at INTO City and of leading a team of experienced, able and dedicated Accounting and Business teachers.
What would you be if you weren't a teacher at INTO?
A writer. I write poetry and short stories in English and Portuguese in the little free time that I have. I studied Creative Writing at university and was recently invited to read some of my stories and poems where I studied.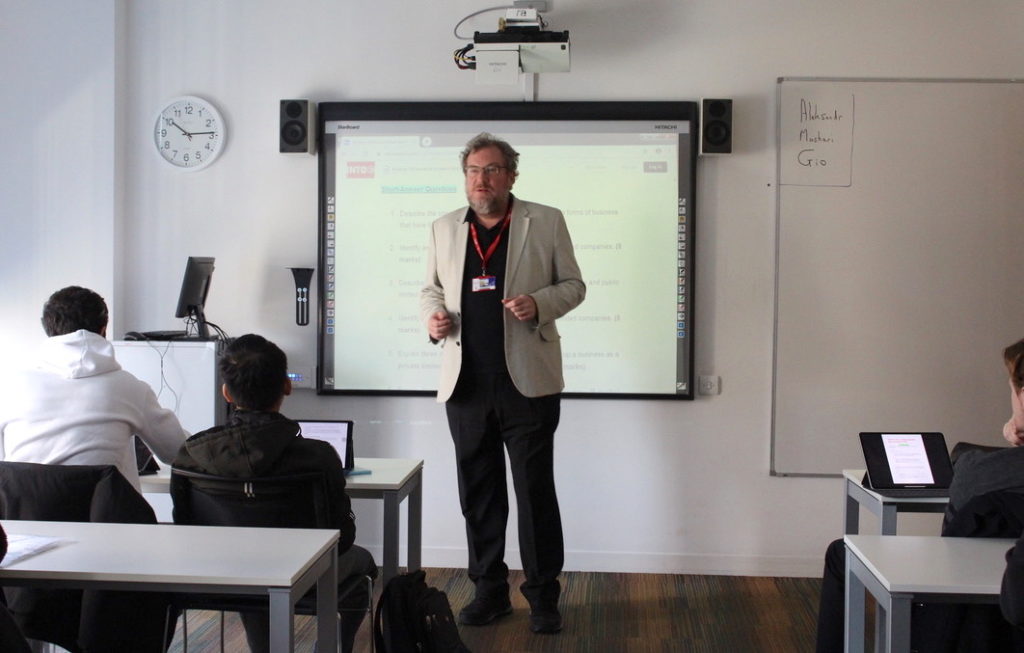 What was your favourite subject at school?
Mathematics. I liked it so much that I studied it at university for 7 years!
What's the best thing about INTO City, University of London?
Seeing our wonderful students develop, learn and mature throughout the time they are with us. Hearing the stories of their success when they progress to City, University of London. Students who keep in touch after they leave to let us know how they are getting on with their studies, careers and lives.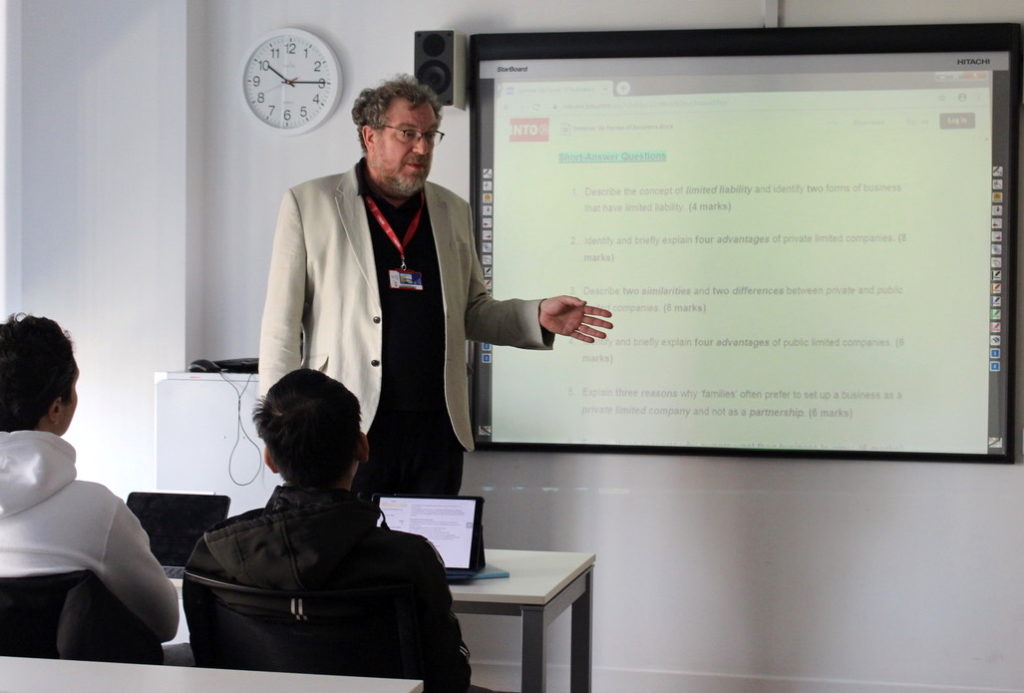 What do you enjoy doing in your spare time?
I love travelling to explore new countries and cultures. I love cycling and walking in the parks in London with my family. I love going out for brunch (especially almond croissants and coffee).
Which book are you currently reading?
The Cockroach by Ian McEwan. It's a satire about British politics where the main character (a cockroach) wakes up to find himself the Prime Minister of the UK. I'm really enjoying it!
Have you ever studied abroad?
I studied Portuguese at the Pontifícia Universidade Católica do Rio Grande do Sul (PUCRS) in Porto Alegre, Brazil. I also studied Spanish at the Centro Venezolano Americano (CVA), Caracas, Venezuela
Describe your typical day at work …
I divide my time between teaching Business and leading the Accounting and Business teams at INTO City. My approach to both roles is similar: work out what your students and colleagues need, give them the tools and support to learn/teach, and then let them get on with it!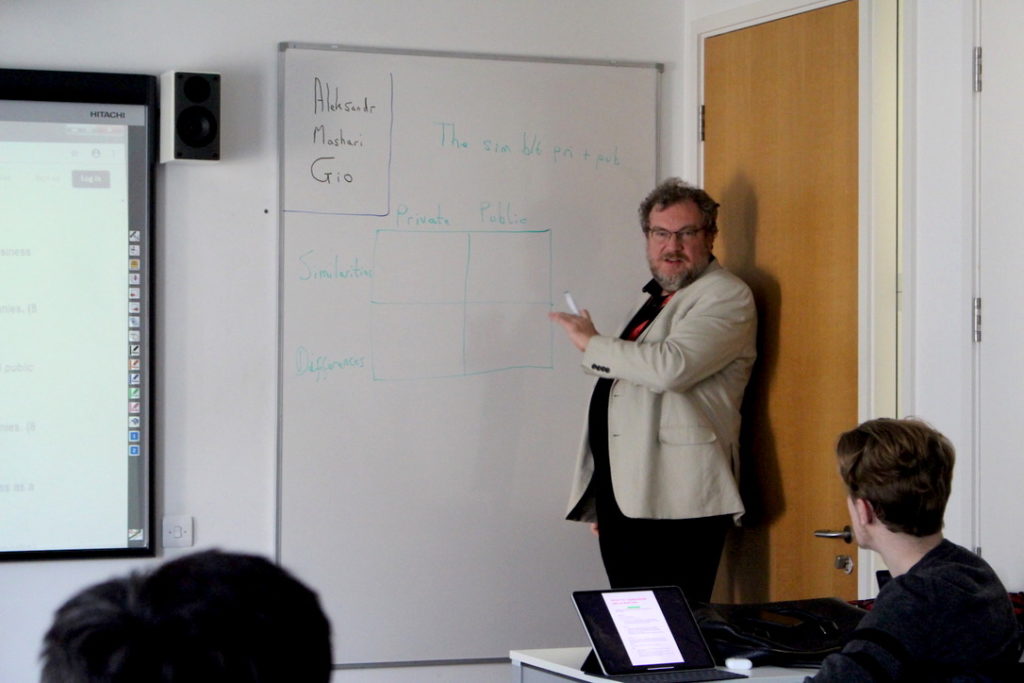 What have you learnt from your students?
To keep an open mind and accept each of them as individuals. Every student brings something unique and special to every class. They learn so much from each other. My main role is to support them and help them to learn how to learn.
What one piece of advice would you give to international students?
Your greatest resource (both at INTO and at university) are your classmates. Take every opportunity to work with them and to learn from them. The friendships you make now can last a lifetime. The network you develop over the next few years will open doors to your future success.
If you enjoyed reading this blog then you may like to Meet the Team at INTO City, University of London. You may also be interested in reading why these three students think you should study in London.
If City, University of London sounds like somewhere you'd like to study, click here to visit our website and learn more about the courses on offer.
Follow all student life in London via YouTube, Facebook, Twitter and Instagram.