5 reasons why UWA College is your best route to The University of Western Australia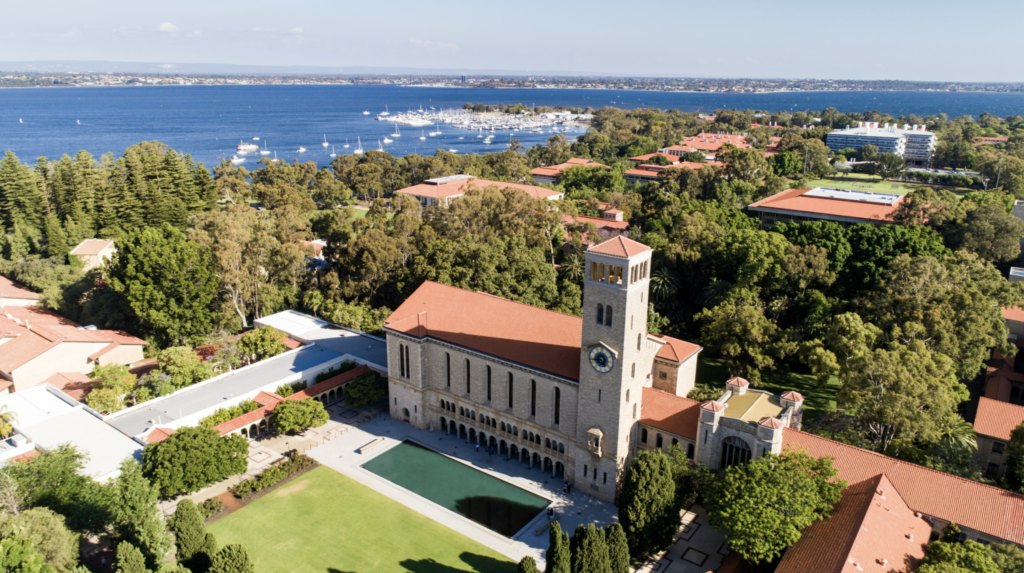 Want to study at a university that has it all? The University of Western Australia (UWA), in the world top 100*, could be what you're looking for: strong industry links, first-rate graduate employability outcomes and one of the most beautiful campuses you may ever see.
It sounds too good to be true. But studying at this world-class institution is achievable thanks to UWA College. Here are five great reasons why UWA College is your best route to a degree at UWA:
guaranteed place**
tailored academic programs
expert academic staff
personalized support
access to UWA facilities.
1. You're guaranteed a place at UWA**
There's a place at UWA with your name on when you study a UWA College program. You just need to meet the minimum course entry requirements and any other selection criteria set by UWA.
If you study the UWA Foundation program, you could progress to the first year of any of UWA's undergraduate degrees. That's an impressive choice of over 350 majors, so there'll be a subject right for you.
Or maybe a UWA College Diploma suits you. There are programs in commerce, computer and data science, engineering or science which all prepare you for entry to the second year of an undergraduate degree at UWA. Choose this program and you'll complete your degree in three years – the same as domestic students!
2. Study a program designed for international students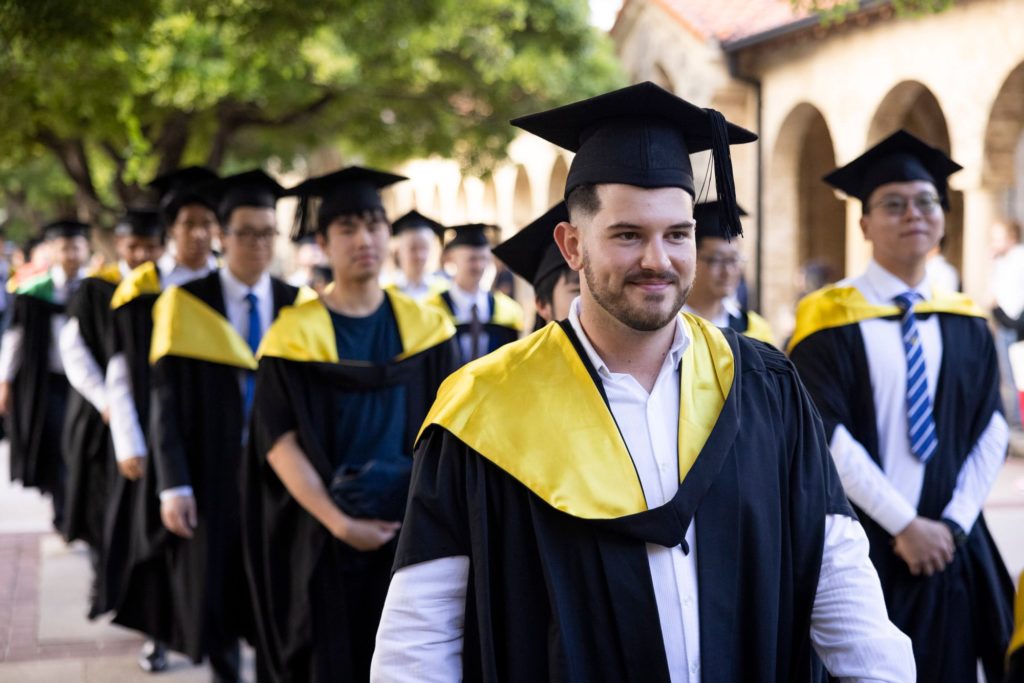 UWA College is the perfect preparation for undergraduate study. Programs here are designed with the university and tailored to international students' needs. This means that what you're learning is approved by UWA and prepares you for university.
You'll develop the study skills to succeed at UWA and improve your English language skills, if needed.
Malaysian student Shu Wen explains how her experience studying the UWA Foundation Program helped her to learn useful academic skills: "UWA College has a 'think-out-of-the-box' curriculum that provided me with the tools I needed for university, such as exposure to referencing, navigating my way around the Learning Management Systems of the university, and classes that promoted critical thinking skills".
3. You'll learn from expert academic staff
It goes without saying that the teachers at UWA College are experienced and knowledgeable. But they also understand the challenges of studying abroad, so know how to help you adjust to your new learning environment.
With class sizes kept to a minimum, you'll benefit from more personalized support from your teachers. Academic liaisons are also available to guide you. They'll monitor your progress and help with any academic questions you may have.
Talking of her UWA College teachers, Shu Wen says, "We were lucky to have teachers who gave us advice and guided us through getting ready for university life at UWA".
UWA College's expert academic staff use similar teaching methods to the lecturers at university, so you'll start preparing for your degree from your very first class. Science-based classes are taught in UWA's laboratories, so you'll even get an advance taste of the university's high-tech facilities.
In fact, with UWA College's Diploma in Engineering, you'll even study alongside first-year UWA engineering students in your final trimester!
4. Receive tailored support from day one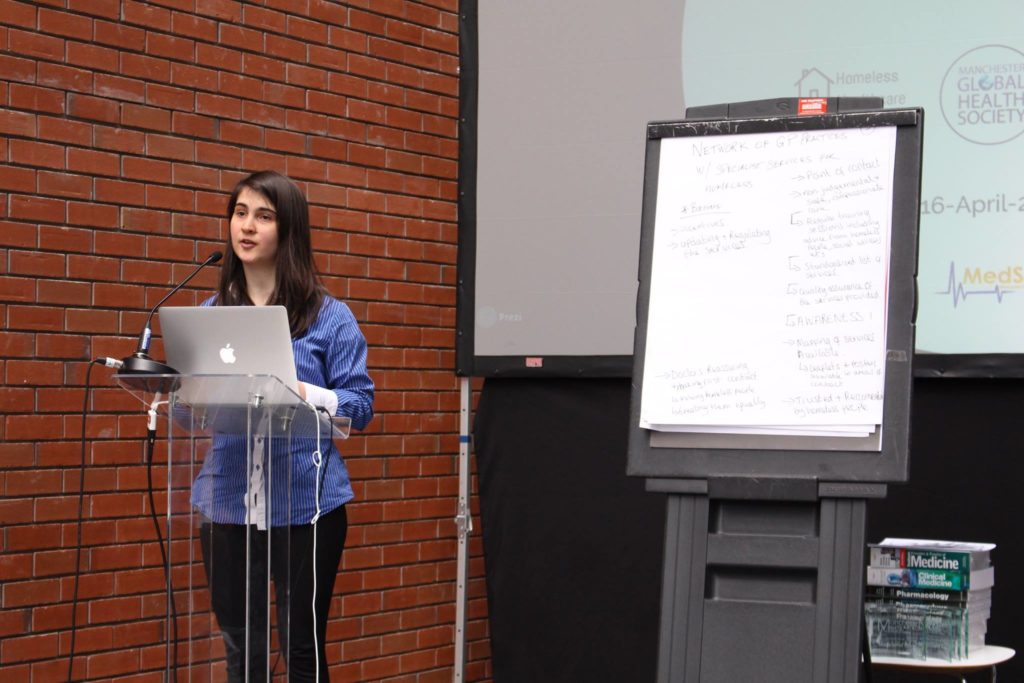 As far as life events go, moving to a new country to study is a pretty big deal. But UWA College has got you covered.
Got a question about airport pickups, accommodation or your university application? Whatever you need, the Student Services team are there for you, every step of the way.
UWA Foundation Program student Isabelle from Malaysia felt welcome from the day she arrived, explaining "the staff at UWA College are super supportive and made us international students feel at home".
UWA College is there for you around the clock with their 24-hour telephone helpline for emergencies. And if you're under 18, there's a bespoke U18's team at UWA College providing extra care and support to help students settle into life in Perth.
In the week before your studies start, you'll take part in an orientation program. This is another way that UWA College helps you to settle in with sessions to get to know your new teachers, fellow students and the learning environment.
Isabelle adds, "during Orientation, the programs were well thought out and the UWA College community were really friendly and cheerful".
5. Be part of the campus community
One of the (many!) great things about UWA College is that you'll become a university student from the moment you arrive.
You'll be attending classes at UWA College, a modern, purpose-built student hub in the center of all the action at UWA's Perth campus. Overlooking the buzzing Oak Lawn, an outdoor space to relax with friends, and near the Guild Village, the social heart of the student community, it's a great location to experience all that campus life has to offer!
Discover the best spots on campus before you start your degree. Access the university's range of fantastic facilities, from the award-winning library, the state-of-the-art gym and on-campus art galleries to cafés, 160+ societies and more.
Find out more about how UWA College can offer you a smooth transition to studying at UWA.
You may also like to read why Perth is the perfect study destination or why UWA is the university of choice for international students.
You can follow us on Facebook, Twitter, Instagram, LinkedIn, YouTube and TikTok.
* QS World University Rankings 2023
** A guaranteed place at UWA is subject to meeting the minimum course entry requirements and any additional selection criteria set by UWA 
Provider: The University of Western Australia (UWA), UWA College in Partnership with INTO Perth, CRICOS 00126G, PRV12169, Australian University, INTO Perth Pty Ltd is an approved third-party provider of The University of Western Australia and will provide the course on its behalf.