8 unique features that make Perth the perfect international study destination
Living and studying in Australia is a unique experience – it's one of the most remote yet highly developed countries in the world, as well as one of the most beautiful.
Not only can you experience contemporary city life, but you can also have a glimpse into life in the great Australian outback and take advantage of its picture-perfect coast. And there's no better city to experience all of this than in Australia's capital of the west, Perth.
From glittering beaches, fascinating wildlife and art depicting thousands of years of culture, to metropolitan social and entertainment options, global business bases and cost-effective living, there's no doubt that Perth is the perfect international study destination.
Here are eight unique reasons why you should choose to live and study in Perth.
Perth is Australia's education city
A youthful and culturally diverse city home to more than 200 nationalities and five university campuses, Perth is the ultimate student city.
More than 125,000 of the city's 2 million population are university students, with the University of Western Australia (UWA) offering one of the largest campuses.
While there are countless social and entertainment options across the city, student life in Perth is very much focused on campus culture and activities. You'll be part of an inclusive campus community with more than 160 clubs and societies, ranging from:
multicultural societies
faith societies
academic societies
creative societies
hobby societies
sports clubs
Watch or take part in huge sporting events, listen to live music, or hang out in one of the many social areas on campus. Whatever it is that you like to do for fun, you'll find it at UWA.
It's the ultimate combination of city and nature
One of the most unique things about Perth is that it's the most isolated city on the globe – completely surrounded by the Australian outback on one side and the Indian Ocean on the other.
This means that you have a one-of-a-kind opportunity to enjoy cosmopolitan city life as well as all that the Sunset Coast and the rural outback have to offer. Just some of the incredible outdoor experiences that you can enjoy include:
watching coral spawning
discovering prehistoric caves
walking in the treetops of an ancient forest
boating, surfing, windsurfing, swimming and snorkelling
exploring banksia woodland, wetlands and rural remnants
The sunniest capital city in Australia, Perth is warm for the vast majority of the year. Clear blue skies and gentle sea breezes make it the ideal environment for outdoor adventures.
The cost of living is lower than all other Australian cities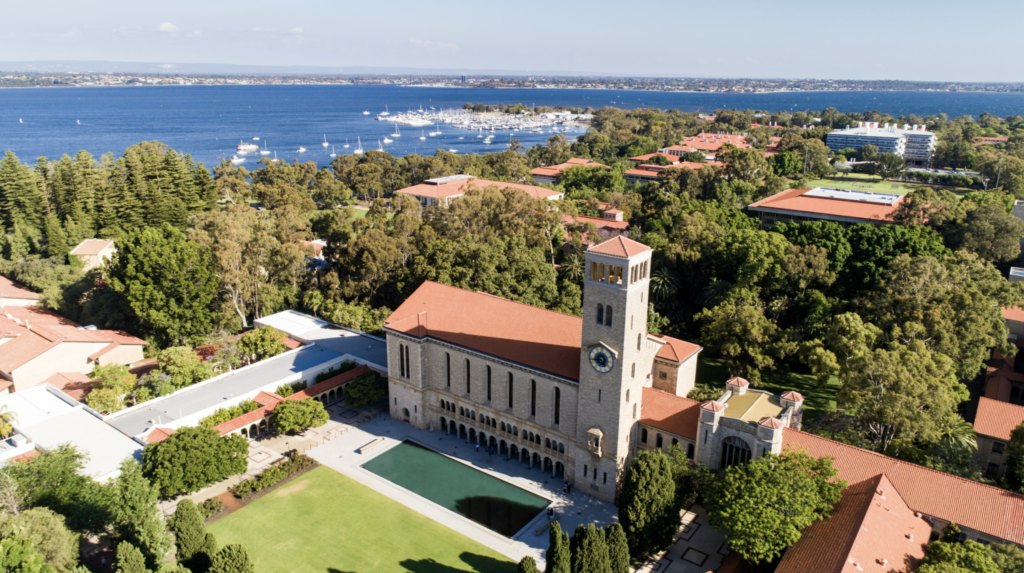 For city living at an affordable cost, Perth is your place. Not only are food and accommodation cheaper than other Australian cities, but Perth also has a distinguished public transport system – Transperth – that makes getting around on a budget a breeze.
The best news? International students in Perth receive a 40% discount on public transport!
Discover unique wildlife, from plants to animals
Perth is a dream for animal lovers. From marine life in Perth's warm waters to native mammals only found in Australia, animals you could encounter include:
Quokkas – a mini marsupial found on Rottnest Island
Bottlenose dolphins – found frolicking in the Swan River
Humpback whales – see them travelling up the Perth coast
Little penguins – find West Australia's largest colony at Shoalwater Marine Park
Western grey kangaroos – spot them in the wild in several locations around Perth
Koalas – visit Yanchep National Park to find koalas in the treetops
Black swans – discover these majestic birds along the Swan River
Australian sea lions – found relaxing on the beach on Seal Island
New Zealand fur seals – another playful resident of Rottnest Island
The region's hub of arts, music and culture
The arts scene in Perth goes back thousands of years to the rock painting and engravings of Indigenous Australian people. Today, you'll also find modern art galleries in the city.
Enjoy outdoor live music events and festivals during the summer, as well as comedy festivals, film festivals and many indoor live music venues that put on shows throughout the year. Events you won't want to miss include:
live music from big names (Tame Impala has played here!)
Perth Comedy Festival, which includes international acts
Banff Mountain Film Festival
Festival of Dance
various food festivals, such as chicken and beer and cider and pork
Your gateway to Asia (and beyond)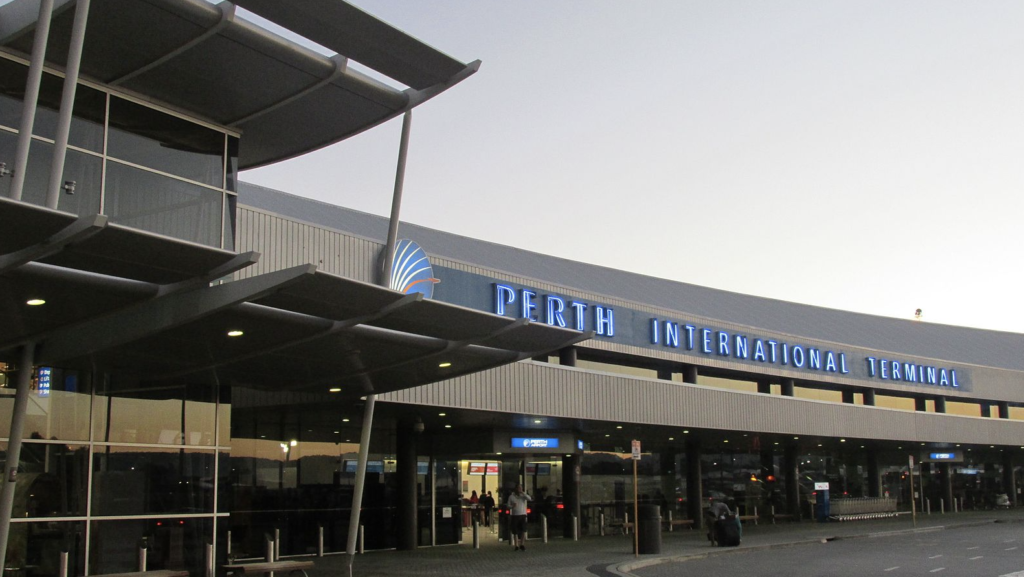 Perth is the closest Australian capital city to Asia and resides in the same time zone as the majority of South East Asia and China.
The fourth busiest airport in Australia, Perth Airport connects you to cities across the world – from Melbourne, Brisbane and Sydney nationally to Singapore, Hong Kong, Dubai and London internationally.
The international airport offers passenger flights to 43 destinations in 13 countries, making it easy to travel between Perth and your home country.
The ideal location to connect with industry and commerce

Connecting with industry is an important part of the University of Western Australia's ethos – and Perth is the ideal location to do this.
One employability initiative at UWA is the Career Mentor Link – a service that matches you with professionals who can support you in developing career skills, provide you with an industry perspective and prepare you to transition to the working world.
Perth is an international hub for the energy industry, home to eight of the world's top 14 global energy companies. In addition to this industry, you'll find top employers across the banking, engineering, logistics and supply chain sectors.
Top companies in Perth include:
banks including Bankwest, Westpac and National Australia Bank
conglomerate company, Wesfarmers
renewable energy companies including BP, Chevron and Shell
mining companies including BHP, Rio Tinto and Alcoa
construction engineering companies, CIMIC Group and Monadelphous Group
food retailer, Coles
shipping companies, Tidewater and Go Offshore
International students can work up to 20 hours per week while studying, so you'll be in a great position to take advantage of the opportunities across the city.
A multicultural community, serving multicultural cuisine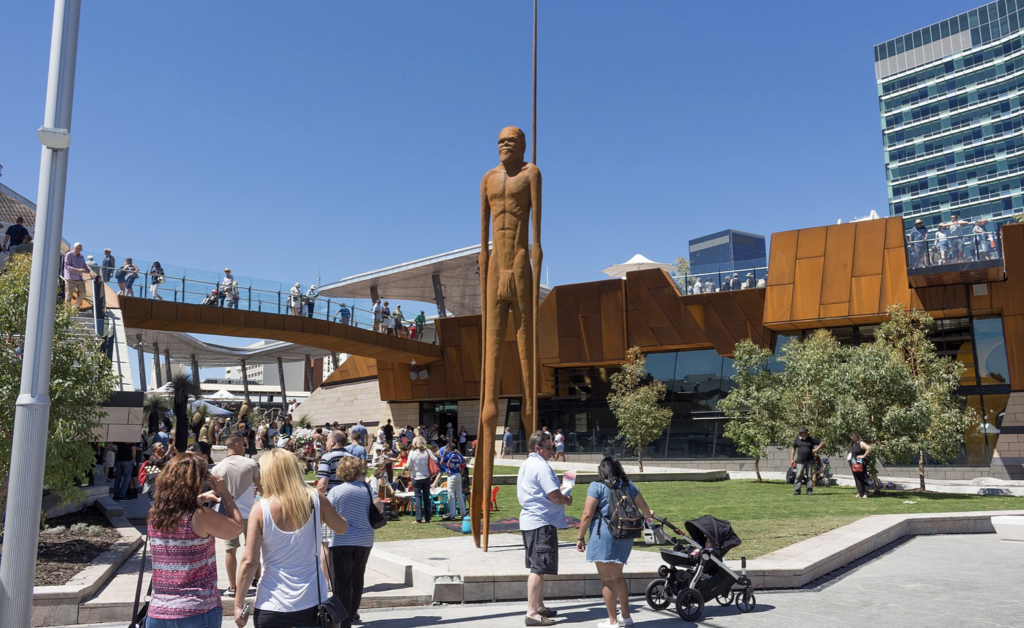 Perth is a multicultural city home to more than 200 different nationalities, with numerous food outlets and markets catering for most communities. You'll find:
Freemantle Market – an international hub of fresh produce, teas, spices, street food stalls, fashion and jewellery
Yagan Square – a global market hall with cafés, gardens, sculptures and public art
Northbridge, Perth – explore Perth Cultural Centre as well as art galleries, boutiques, bars and Asian restaurants
Chinatown, Perth – a vibrant hub of Asian culture, architecture, bubble tea houses and restaurants
Multicultural Services Centre of Western Australia – support services offered to migrants and refugees, such as mental health and housing services
Visit INTO Study to find out more about studying abroad with INTO!
You may also like to read 7 ways to prepare for studying abroad or what to study at university: the secret to success.
Connect with other successful students who are studying abroad on YouTube, Facebook, Instagram and Twitter!