It's not all haggis in Scotland: flavours from around the world in Stirling
When travelling to a new country, a concern for some is – 'will I like the food? And will I be able to find dishes from home?'
After all, your favourite food can really help to combat homesickness.
The University of Stirling is known for its high-ranking degree programmes, its scenic and peaceful campus, and its location close to all the social and cultural hotspots in Scotland.
And now it has another star attraction: Umami (pronounced oo-MAH-mee). This Asian speciality restaurant is drawing in crowds with delicious dishes from China, Japan and India to name a few.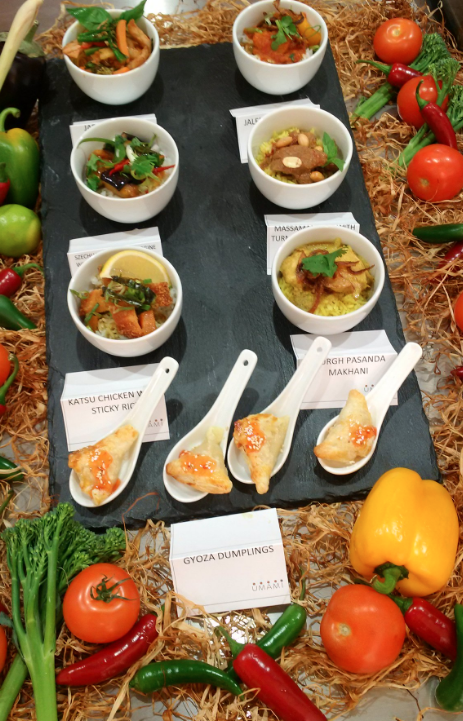 Rave food reviews
Students, Stirling residents and university staff are queuing up for fresh wok dishes, curries, exotic vegetable soups, and other culinary delights.
Kenny from Shenzhen, who is in his second year studying business at INTO University of Stirling, told us "this tastes like food from China!" as he tucked into a bowl of chilli beef and rice.
Yize from Henan province in China said he particularly likes the rice and tofu dishes. "I tried different restaurants in Stirling when I first got to the UK. Now I eat at Umami every day. The rice is very nice," enthused the first-year business studies student.
Beijing native Alex, who is also working towards a business degree on the INTO University Stirling Integrated Year Two programme, had only one word for the food at Umami: "Super!"
Expert cooking
Chef Arjunan Sokalingam has worked for the Shangri-la in Kuala Lumpur, as well as the Michelin Guide restaurant Café Spice Namasté in London. He's also cooked for and taught students with the Asian School of Catering, and has developed menus for restaurants at the UK headquarters of global multinationals.
Arjunan said "I want people to taste different foods, flavours and ingredients. Every day of the month is different here, from the meats and the vegetables, to the garnish, organisation and plates."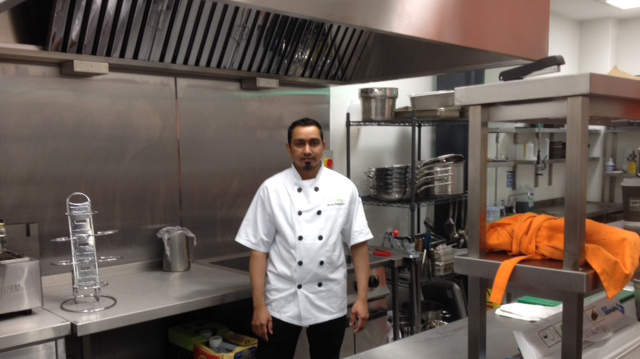 Umami: fresh Asian food from local ingredients
INTO University of Stirling Centre Director Sandy Tippett said, "There's high demand among international students for freshly produced main meals that remind them of home-cooking in their own countries that they can enjoy on campus."
Every meal at Umami is prepared from ingredients bought fresh at local supermarkets, with dishes changing daily over a month. And one lunchtime every month students can try Arjunan's tasty signature Malaysian beef rendang, which includes coconut and galangal!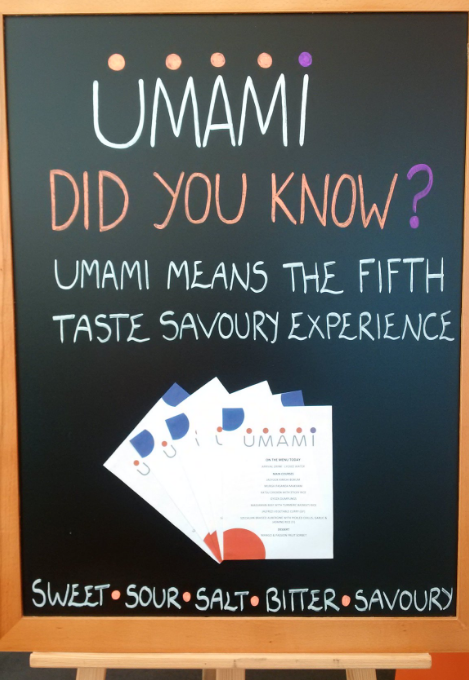 You may also like to read 7 reasons to study in Scotland or 8 Papuan students blog about their time in Scotland.
Find out more about studying at INTO University of Stirling on our website.
Don't forget to follow us on Facebook, Twitter, Instagram and YouTube for the latest studying abroad stories in Scotland.