Non-background graduate programs: Advance your career after your bachelor's degree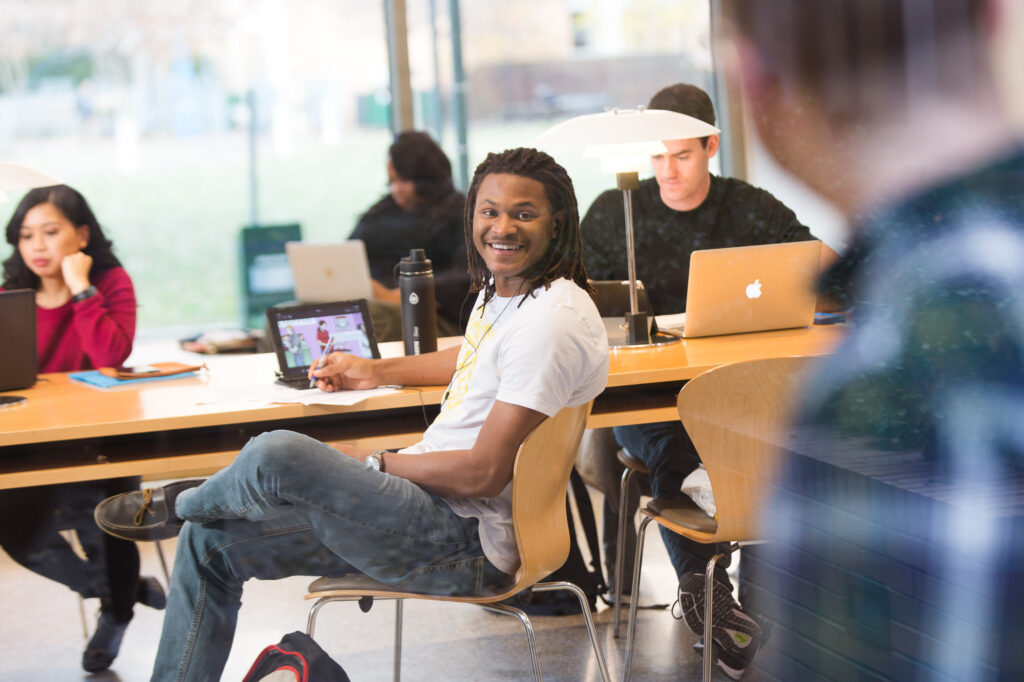 After four years of studying for your bachelor's degree, you've graduated and started the career you always planned on — only to realize you could advance your career with a different field of study or you'd rather be doing something else. Don't worry, figuring out the right path for yourself doesn't mean going back to the beginning. By applying to a non-background master's program in the US, you can start a new career path at an even more advanced level.
What does it mean to be a non-background applicant?
A non-background applicant is a student who is applying for a master's degree with no educational background in that field of study. That means a student earned a bachelor's degree without studying specifically in the subjects related to the master's degree program or its curriculum.
There are two approaches to applying as a non-background applicant. There are graduate programs that don't require any background in the program, while some do require having certain courses completed as an undergraduate student.
I have no background in my desired program
Select a program that allows for any educational background. The number one requirement as a non-background graduate applicant is that you must have a bachelor's degree from an accredited university.
Earning a master's degree, no matter in what program, should enhance your skill set and advance your career. For example, the master's in technology – quality management and analytics program at Illinois State University, a public university in Bloomington-Normal, Illinois, is a non-background graduate program. In this program, students are introduced to quality management tools to enhance customer and supplier performance. There are many industries in technical, government or corporate which holding a master's degree in this program would allow you to advance in your career.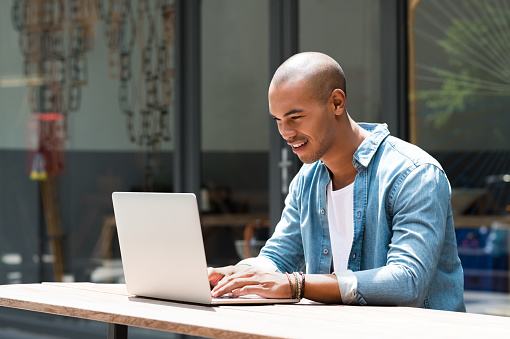 An MBA program is another good option for non-background graduate programs. An MBA enhances a person's career in nearly every field and industry.
"My background as a BS in Biomedical Engineering limited my exposure to business and finance," said Kartik, a Thomas Jefferson University graduate from India. "After completing my MBA at Thomas Jefferson University, I was equipped with the tools to thrive in a technical and business-oriented role."
Thomas Jefferson University, a private university located in Philadelphia, Pennsylvania offers an MBA program as a non-background applicant, and it is also STEM-designated. A STEM-designated program allows international students 24 additional months to work in the US after graduation. This allows for ample exposure to the US workforce and boasts your resume in the US and in your home country.
"The MBA program has given me a competitive edge in the industry and allowed me to pursue my goal of becoming a well-rounded leader," says Kartik.
I have some background in my desired graduate program
That's a great start toward your advanced degree and also allows you to select a program pathway with course prerequisites.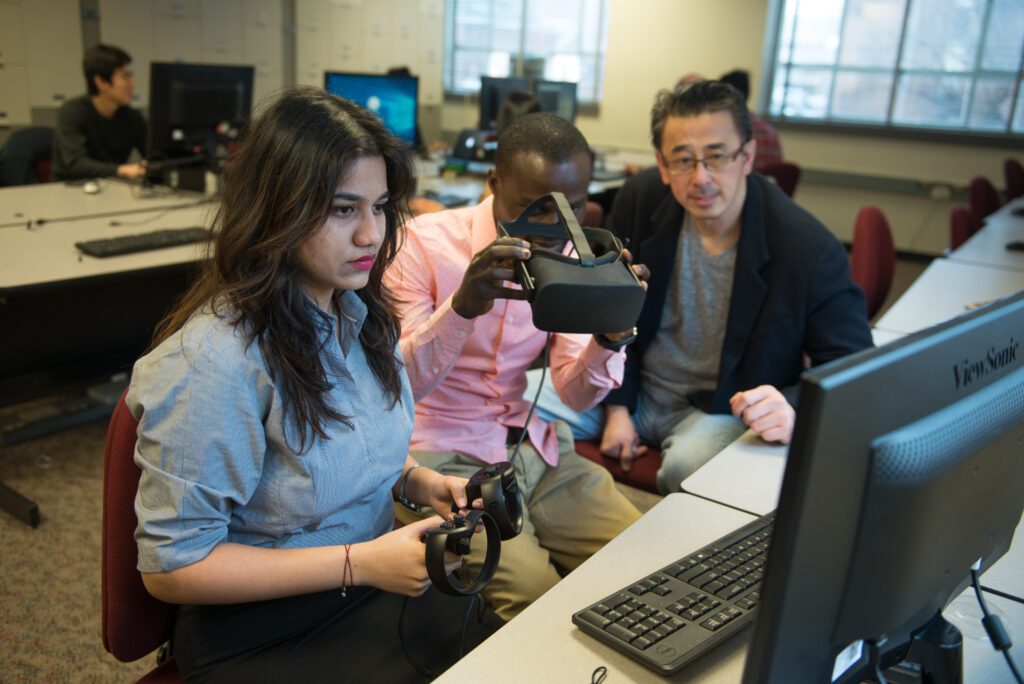 For instance, a master's in computer science at Illinois State University is for students who are seeking career advancement in computing, expanding their undergraduate computer science work or students wishing to make a career change. Prospective students with a B or higher in some fundamental courses can apply for this degree.
An example of prerequisite courses are:
Structured Problem-solving Using the Computer
Introduction to Data Structures
C++ Programming
A full list of these courses is here.
This is a great option for students who earned a bachelor's degree in a field similar to computer science or who need a stronger technology background for a start-up tech company.
Interested in exploring non-background options? Here's how:
Explore universities with the desired program and admission requirements. Once you have created a list of the universities that meet your criteria for your graduate program, review the admission requirements as a non-background applicant.
Most graduate degree admissions require an applicant to hold a bachelor's degree, meet the English-language proficiency requirement, submit official university transcripts and meet the GPA minimum. You will need to provide supporting materials such as a letter of recommendation and a personal statement for some programs.
Be sure to give yourself significant time to gather all the requirements before the application deadline. If you are using an education counselor, they will keep you on track to meet the required deadlines.
Want to learn more about the graduate programs available at Illinois State University or Thomas Jefferson University? Find out more by clicking Become a Redbird for Illinois State and Start your Jefferson Journey for Thomas Jefferson University.
You might also be interested in 5 reasons why Illinois State is the school for you and the top 5 degrees for career success.
Connect with an INTO educational counselor for questions.