5 reasons INTO students can't wait to start their study abroad experience
We've all had to adjust to a new way of living since the start of the pandemic, and student life at INTO has been no different.
Our online courses allowed students to keep studying online – but the world is opening again, and thousands of international students can't wait to start their study abroad experience in person this year.
We surveyed 625 students from 80 countries to find out what they're looking forward to the most, and here's what they said:
Exciting experiences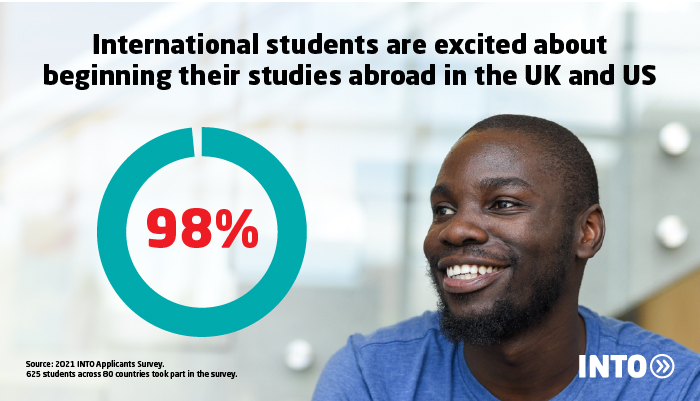 A whopping 98% of students say they are excited to start studying abroad in the UK or US this autumn – despite the challenges they might face due to Covid 19.
It's pretty cool that so many students from all over the globe (we surveyed students from China, Brazil, Nigeria, Saudi Arabia, India and more!) are all feeling so positive about joining us in Center!
Of course, that doesn't mean they are completely worry-free. 35% of students said they felt nervous about adjusting to a new environment, but thankfully our wonderful Student Services team will be there to offer 24/7 support.
Real-life new friends
While INTO students have connected with their classmates virtually, it's just not the same as hitting the shops or grabbing a meal together after class.
"Everything about this journey is exciting. Right from the campus and people that I am going to meet. Also, the opportunity to experience diverse cultures," – a student from India
This was by far the most popular survey answer. We can't wait to meet you either!
More career opportunities
It's no secret that studying abroad is a huge advantage when it comes to building your dream career.
From independence to communication, you'll develop a great range of important skills to help you stand out to employers – not to mention an education from a top university!
75% of students believe an international degree would improve their job prospects after graduation. We agree – which is why INTO has never been more committed to helping you land your dream career.
Higher-quality education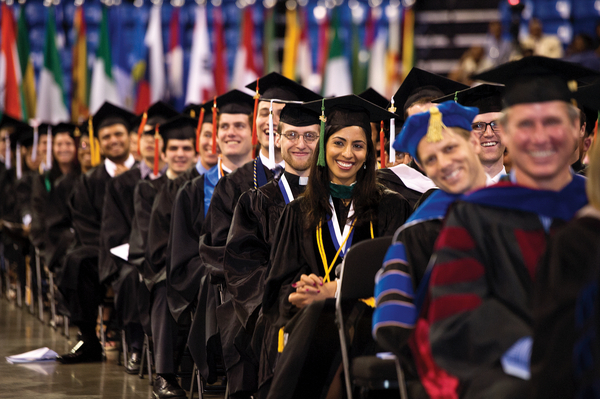 Believe it or not, it's not just the social aspect of university that students are excited about – they can't wait to start their studies either!
INTO pathway courses offer progression to some of the top universities in the UK and US – and 69% of those we surveyed say they're looking forward to learning from high-quality teachers and lecturers.
"What excites me the most is meeting new people from all over the world, getting the chance to become more independent and confident with myself, as well as getting the best quality of teaching," – a student from Bahrain
A supportive community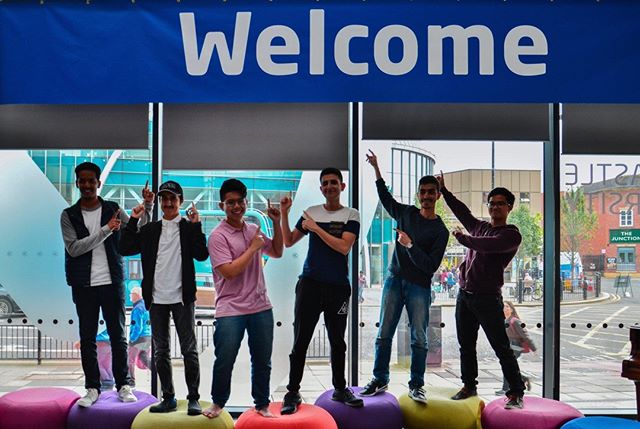 Studying abroad is a big step, and it's normal to feel anxious. Thankfully, our students know they'll be joining a friendly team of staff and students who will support them on their journey.
A huge 91% of students feel confident that both INTO and their chosen university will help ease their worries about studying abroad.
As Covid 19 restrictions are gradually lifted, we'll be here to offer tailored support – welcoming you to campus and helping you make the most of your time at university.
Want to get in on the excitement? Find out about studying abroad with INTO at intostudy.com.
You might also like to read '5 student experiences of studying during a global pandemic' or 'Yifan's story of flying to the UK during the global pandemic'.
Feeling social? Follow us on TikTok, YouTube, Facebook, Instagram and Twitter!