Flying to the UK during the global pandemic: Yifan's story
Leaving your home country for a study abroad experience in the UK must be a daunting prospect anyway, and those fears can only be heightened during a global pandemic.
However, UK universities' dedication to protecting their students' health and education has been incredible, with increased hygiene and social distancing measures throughout campus and a quick response to moving studies online.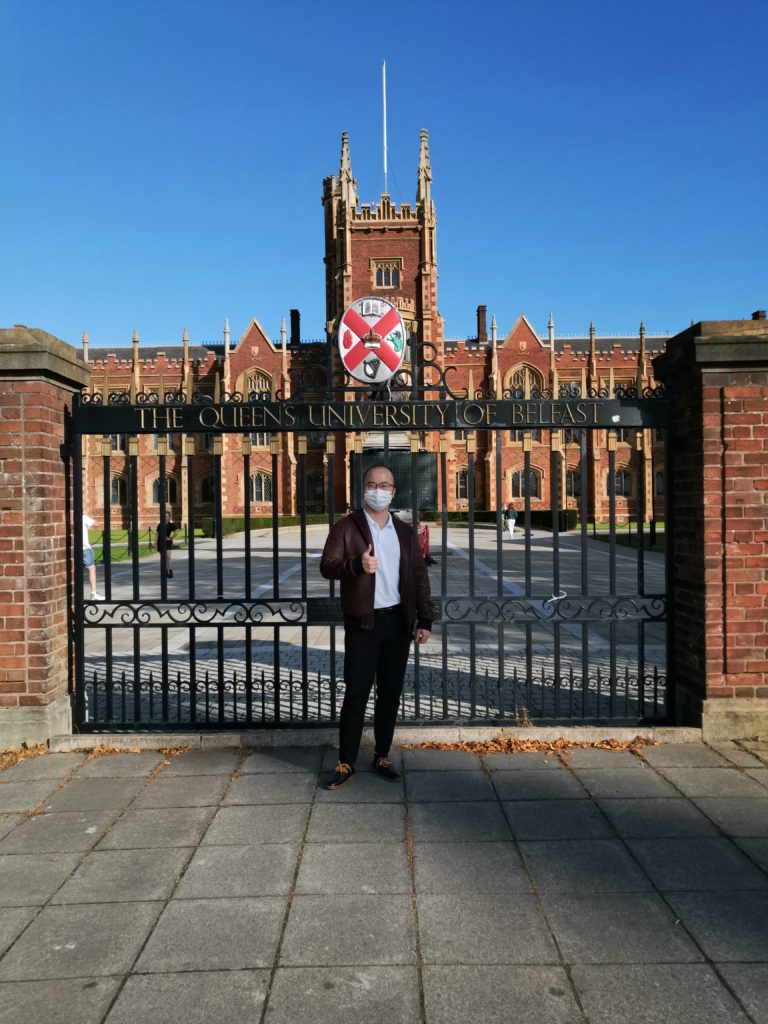 Yifan from China recently flew to the UK to start a Graduate Diploma in Management at INTO Queen's University Belfast. From flying to the UK during a pandemic to quarantining for two weeks upon arrival and starting his course online, here is his story.
My lovely journey to Queen's University Belfast
I arrived in Belfast in mid-September. The chartered flight was very enjoyable and safe as we were given a protective visor. Qatar Airways' service was top class, with delicious meals and movies that reduced the drudgery of the trip. From a bird's eye view over Northern Ireland, white clouds hid patches of green to unveil a green city!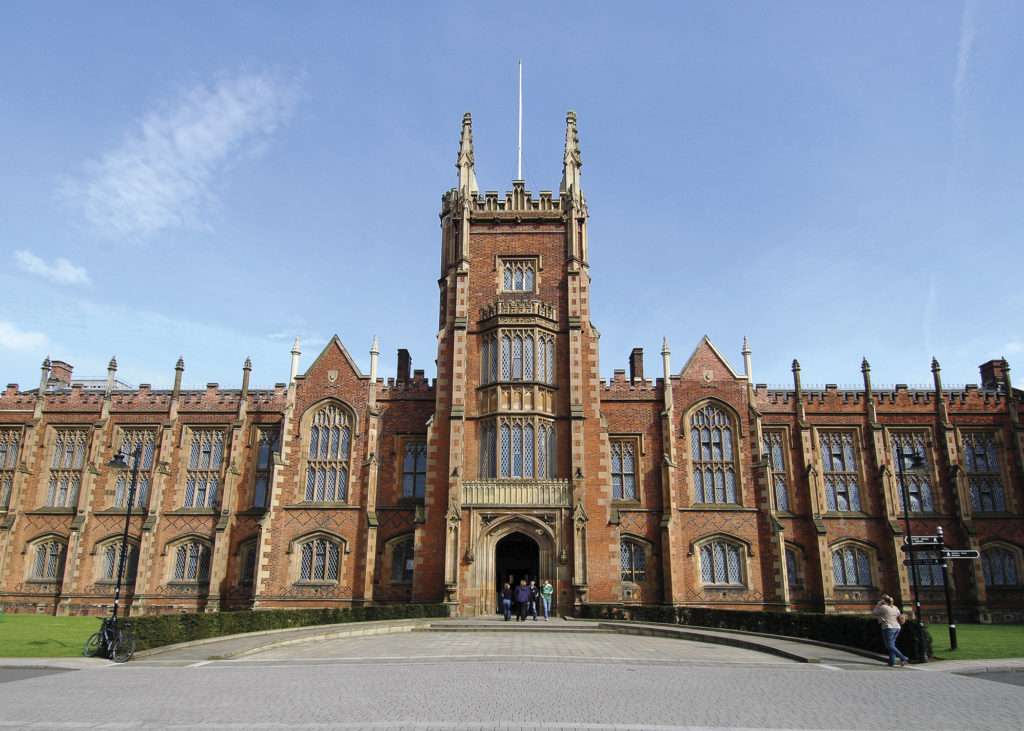 It was a great honour to be welcomed by an INTO teacher, the headmaster of Queen's University Belfast and the Ambassador to China when we disembarked from the plane. This was enough to demonstrate the school's concern for us and the importance of this trip.
INTO gave us the opportunity to fly to Belfast at this difficult time – it's clear we students really trust the University and recognise the dedication of all the staff involved in this.
Safety measures leaving the airport
When we got off the plane, INTO Queen's University Belfast prepared so many buses to collect us from the airport. To help us socially distance on the bus, so many of them were required. This made us more comfortable. It was clear that our University cares about our safety 100% with these safeguarding measures in place.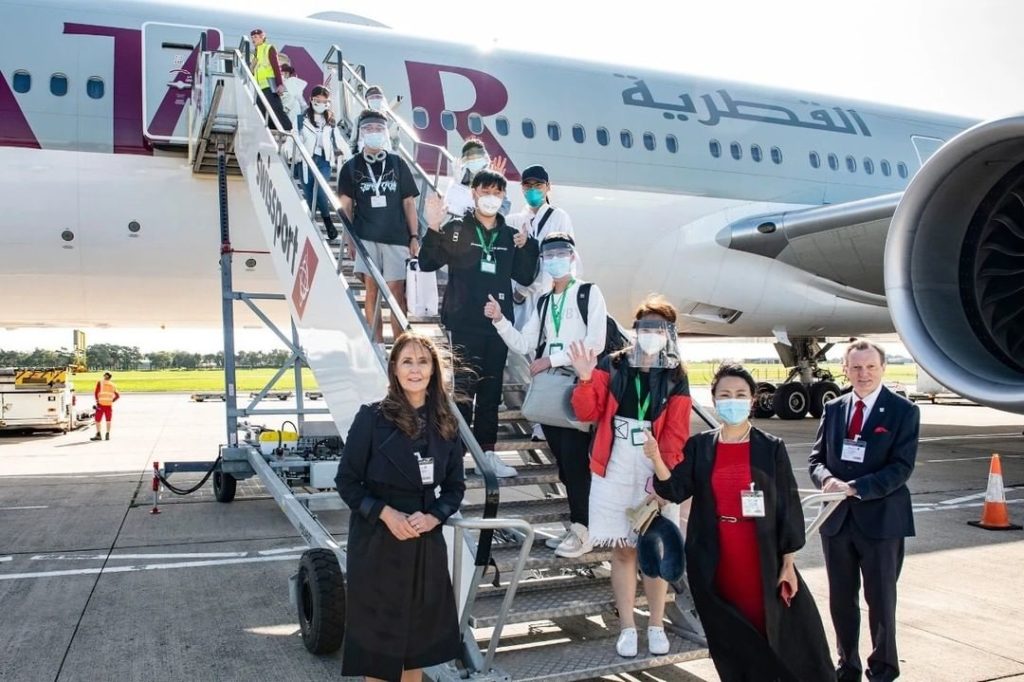 You really do not need to worry if you forget your hand sanitiser because every public place here has some. Also because of the low population density, when you walk on the street not that many people will pass you. I feel safer from Covid-19 here.
Quarantining upon arrival
The INTO teacher, Lin, was really kind and guided us on our journey from the airport. When I arrived, I stayed in the Holiday Inn to quarantine. It was clean and extremely helpful for all my needs. It made me feel really welcome, comfortable and safe.
In the beginning, I thought it would be hard to stay alone for two weeks, but the time passed more quickly than I thought. It was fine because of the Wi-Fi (as you know, in the 21st century people can stay anywhere for so long as long as they have Wi-Fi!). Also, Lin always connected to check up on me. That was really nice.
Afterwards, I moved into my term-time address in the Student Roost accommodation, John Bell House, which is architecturally stunning and practically located right in the city centre. The Queen's University Belfast campus itself is both classical in style, yet grand. It's the most beautiful campus I've seen.
Starting my INTO programme
When I quarantined, I had online classes. This broke up my time in quarantine, so time was less tedious. Afterwards, I experienced blended learning with a mix of online class and class in the INTO Centre.
In a classroom meant for 20 students, only six are allowed to attend at one time. We all wear face masks and socially distance. We use Microsoft Teams for our online classes. It's easy to use and you can easily connect with other students on it. We often do group work, so we have many opportunities to connect with others, make friends and have fun.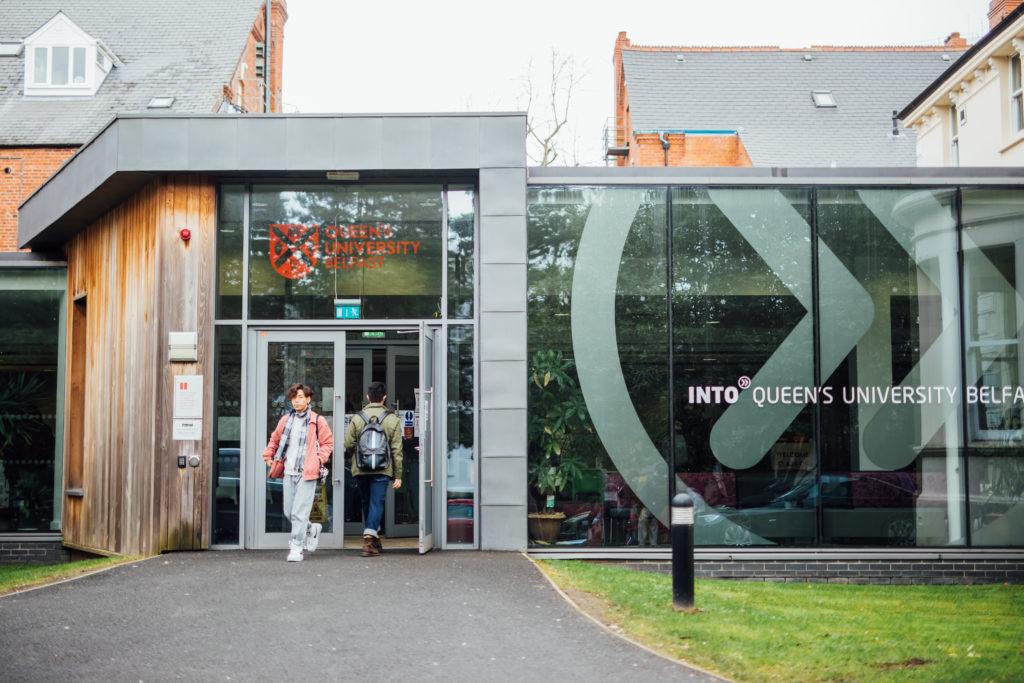 The INTO Centre feels like a second home because the teachers are really welcoming and friendly – they really care about you. I received a student's handbook before I started which was very helpful so if I have a problem, I know where to go.
Thank you very much for your support and I hope that all the students who want to study at Queen's University Belfast will be able to make it too!
If you enjoyed reading this, you may like to read 5 things you should know about studying at university during the global pandemic.
Feeling social? Follow us on YouTube, Facebook, Instagram and Twitter!