4 reasons Madrid is a must-study destination 
Studying abroad is more than just learning in another country – it's also about exploring another worldview. Spain's capital city, Madrid, offers a unique blend of history and culture, making it a prominent location for students around the world.
Saint Louis University Madrid and Suffolk University Madrid both provide a wide range of activities outside of the classroom, as well as top educational opportunities.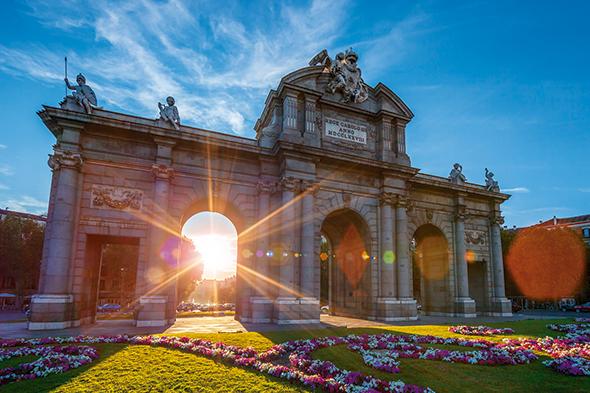 1. Rich history and culture
Madrid has a long and fascinating history, with influences from different cultures and civilizations over the centuries. In fact, the city offers several museums, art galleries and historical landmarks that provide insight into Spanish culture and history. World's Best Cities ranks Madrid in eighth place out of a hundred cities worldwide, acknowledging the continuation of investing in their cultural growth through infrastructures. Studying in this city immerses students in this rich cultural heritage.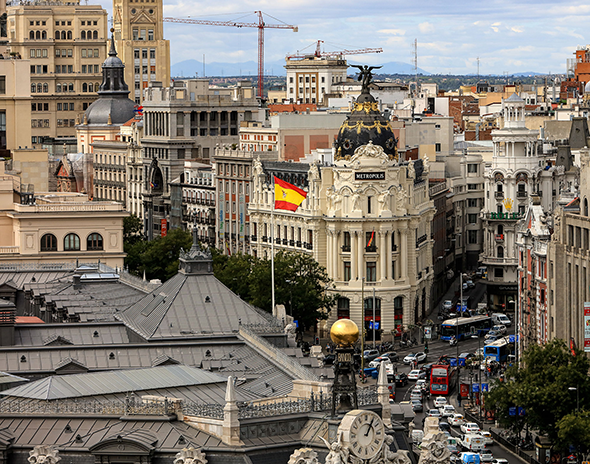 2. Top-ranked universities
Madrid is home to several high-ranked universities, such as Saint Louis University (SLU) and Suffolk University. As a result of their excellent facilities, faculty and research resources, these universities are top destinations for higher education.
For the sixth consecutive year, SLU was ranked as one of the nation's Best Value Schools by U.S. News & World Report. SLU provides a first-class education at an affordable cost on both SLU campuses: St. Louis and Madrid. They were also recognized for excellence in teaching, ranking No. 58 among national universities for Best Undergraduate Teaching in the magazine's 2022 Best Colleges guide.
Suffolk University's recognition as one of the nation's Best Value Schools by U.S. News & World Report highlights its commitment to providing a high-quality education at an affordable price. Overall, the campus has exceptional academic programs, experienced faculty and a supportive learning environment.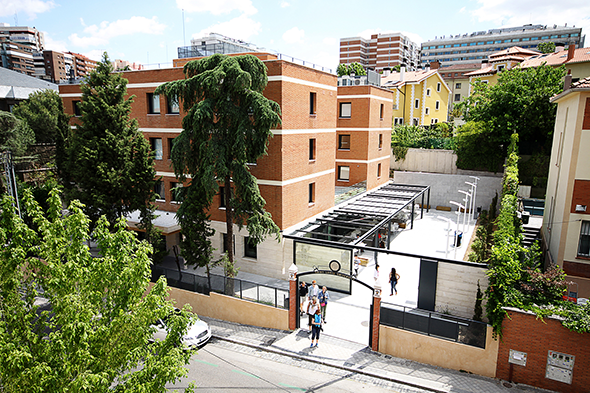 3. Join a global community
Cross-cultural learning is one of the most notable benefits of studying abroad. When you study abroad in Madrid, you can experience not just academic growth, but personal and professional development too. You can also improve language fluency, which can be valuable in personal and professional settings. SLU-Madrid and Suffolk Madrid present the opportunity to learn and live with students from over 25 countries. You can meet new people through a wider community with others from around the world and build a global network of contacts.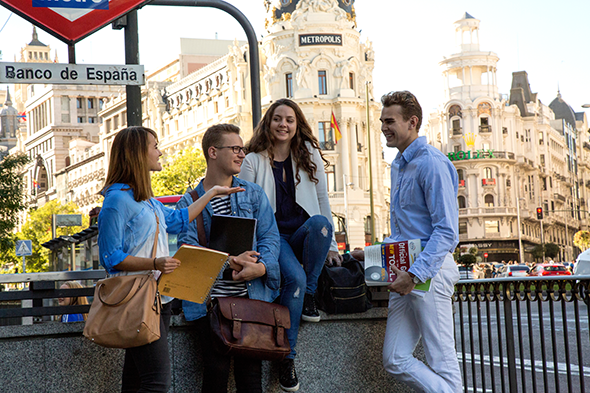 4. Live in the heart of Spain
Madrid's location in the center of Spain makes it an ideal place for exploring the country and the rest of Europe. The city is well-connected by train and bus to other major cities like Barcelona and Lisbon, making it easy to travel and experience different cultures while studying abroad. 
Madrid is also known for its affordable living costs. All in all, rent, groceries, transportation and other essentials are relatively cheaper than in other major European cities. This makes it an ideal destination for those who want to study abroad without breaking the bank.
So for those seeking an enriching academic experience, Madrid is a popular city thanks to its top-ranked universities, affordable living costs and vibrant social scene. Without a doubt, SLU and Suffolk provide the perfect and exciting study-abroad opportunities.  
Want to study at SLU-Madrid? Click here to learn more and apply for a course.
Want to study at Suffolk Madrid? Click here to learn more and apply for a course.
To stay up to date with our schools, make sure you follow us on: