Begin your legal career in Boston
When you practice law, you dedicate your time to helping others and the wider community. Dating back to the beginnings of human civilization, law has always served as a way to develop the structures of our day-to-day lives. Becoming a lawyer is a profession that will not only allow you to dedicate yourself to working with people, it will also present you with multiple opportunities to expand your career. This demand yet rewarding career will allow you to flourish and contribute to numerous industries and areas of society.
Boston, known for its history in the US, is the perfect location for an aspiring lawyer. Not only is it home to multiple law firms and opportunities to practice, it is also a city that is home to some of the most important businesses, finance departments and startup companies. Studying at Suffolk University, you will be surrounded by ambitious students and will have countless opportunities to network with people like you or people you aspire to be like one day.
As the only law school that nationally ranks highly for legal writing, trial advocacy, dispute resolution and clinics four years in a row in the U.S. News & World Report, you will be studying at an institution that prides itself in success and discovering unique ways to stand out in the legal world.
Finding your niche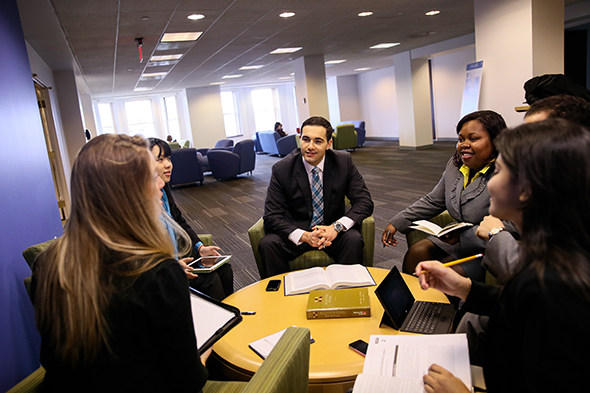 From working to find justice in criminal law to discovering and protecting the environment through the practices of environmental law, this is a career path that has a breadth of routes for you to take.
When you study at Suffolk University, you will be encouraged to discover where you can make your greatest contribution and how you can benefit our everyday society.
Learn to be a lawyer in buzzing legal hub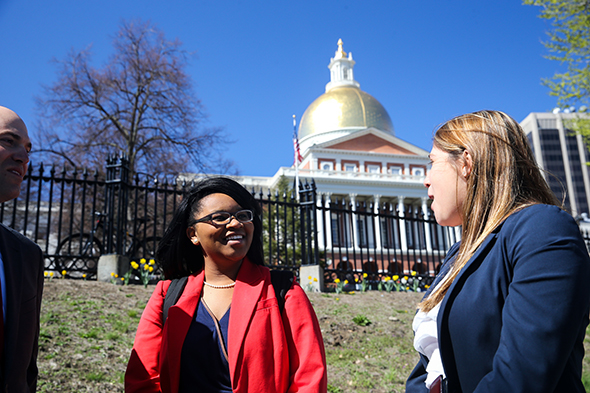 Beginning your journey to becoming a lawyer at Suffolk University, you will be following in the footsteps of thousands of students who have gone on to practice law and make an impact across the world. At Suffolk, you will be studying at one of the most innovative law schools in the country, a school that is constantly looking for ways to develop and make an impact throughout the legal field.
Being in Boston is an experience of networking in a city full of buzz, potential and creativity. Located in the heart of the city, Suffolk University has a dedicated law school only minutes away from campus.
Suffolk law students frequently have opportunities to directly get involved with faculty who also act as industry leaders. Suffolk's focus is to both educate their students, as well as guide them to pursue their highest potential through experiential learning.
Gain industry experience before you graduate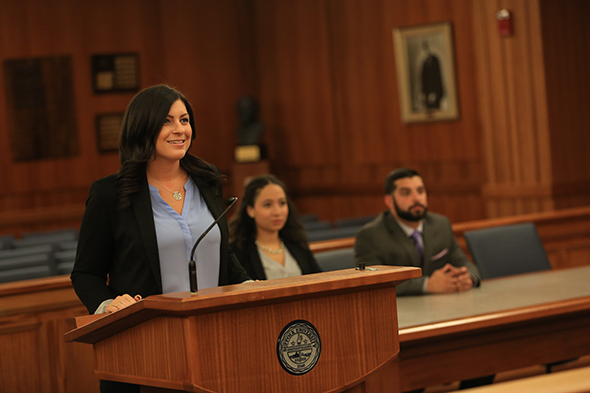 Even from the beginning of your journey, you are encouraged to network beyond the classroom and start making connections. You will visit existing companies and work with industry leaders in order to get a taste of the working world after graduation from Suffolk University. By the time you leave, you will feel prepared to put your learnings and skills into practice.
With Boston being a city full of internship placements, studying law at Suffolk will also give you connections to get your experience off of the ground and put your knowledge into practice in the real world. Here, you can find yourself interning in anything from an in-house law clinic to working in courts, law firms, non-profit organizations and a variety of corporations. Whatever opportunity you land, you are guaranteed to grow and learn as a professional in the legal world.
Want to know more? Listen to what our student, Nam, has to say about her experience of studying law at Suffolk University:
You may also like to read 5 reasons why you should choose INTO Suffolk University or learn more about living in Boston.
Want to study at Suffolk University? Click here to learn more and apply for a course.
Connect with INTO Suffolk on Facebook, Twitter, YouTube and Instagram.