5 reasons why you should choose INTO Suffolk University
For over a century, Suffolk has been offering students an exceptional education in a bustling East Coast metropolitan city. As a top 200 national university, Suffolk's reputation precedes itself. Read more to find out why Suffolk should be your next adventure.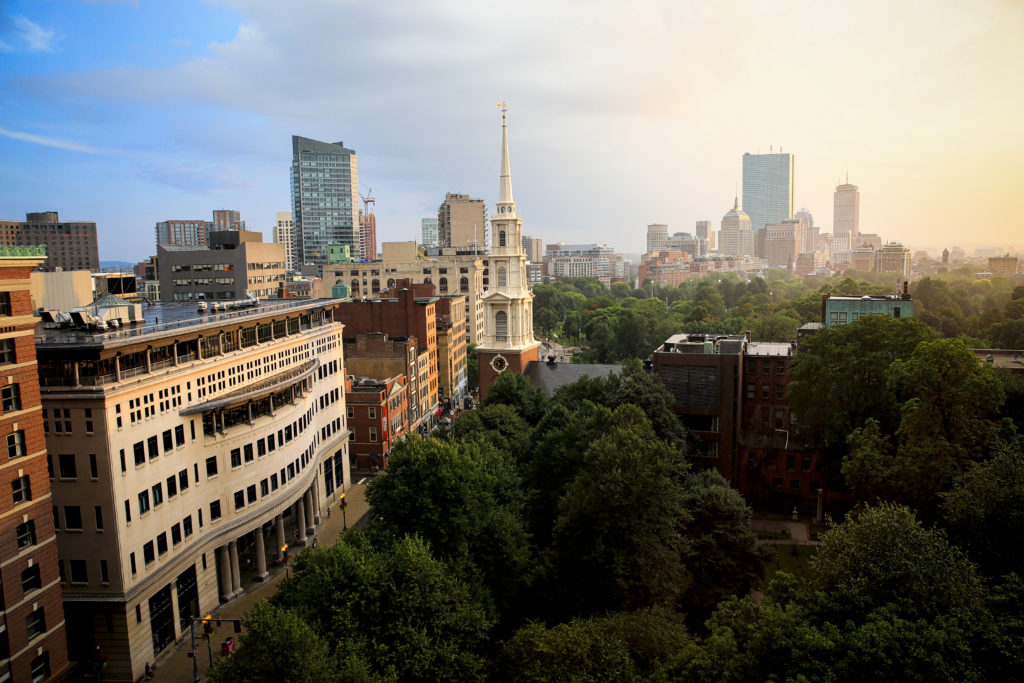 1. Live and learn in Boston
Boston is an iconic New England city, home of the Boston Red Sox and Matt Damon. Suffolk University lives in Boston's famed Beacon Hill neighborhood.
From campus you can take a stroll to Boston Public Garden and Boston Common. These picturesque parks are perfect for an afternoon walk or a breath of fresh air between classes.
Head down to Newbury Street for art-galleries and shopping. The artsy district hosts interesting boutiques, record stores, flagship stores and comic book stores. If you want the true Bostonian experience, catch a baseball game at Fenway Park.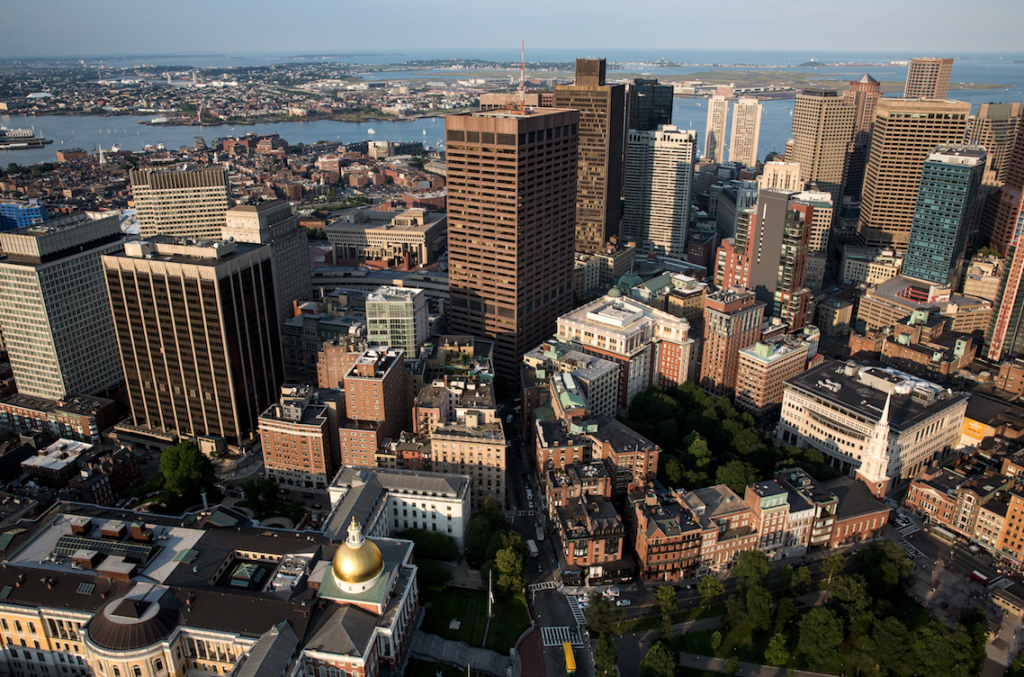 In Boston, you can feel the clash of the past and the present. Travel back in time on the Freedom Trail, the famous path that tours around historic landmarks from the American Revolution.
Wander around Faneuil Hall and the rest of Boston harbor for boat tours, museums or to taste local flavors like lobster rolls, clam chowder or Boston cream pie. You won't regret it – Sperling's Best Places named Boston the No.7 foodie destination in the US.
2. Earn your degree from a prestigious university
Suffolk ranks with the other elite universities in Boston, like Harvard, Amherst College and MIT. As a first-tier national university, you know you're going to get an outstanding education.
Thinking about law school? Suffolk is the only law school nationally ranked in all four legal skill areas. Interested in business? Suffolk landed on The Princeton Review's "Best Business Schools of 2016" list.
If you want to study something else then Suffolk has you covered, with more than 60 undergraduate programs and 50 graduate programs for you to choose from.
3. Hang out with other international students like you
At Suffolk, you don't have to worry about finding friends to understand what it's like to study far away from home. With the fifth largest international student population in the US, you're bound to meet someone from your home country to talk to in your native language, cook traditional food with or celebrate cultural holidays with you.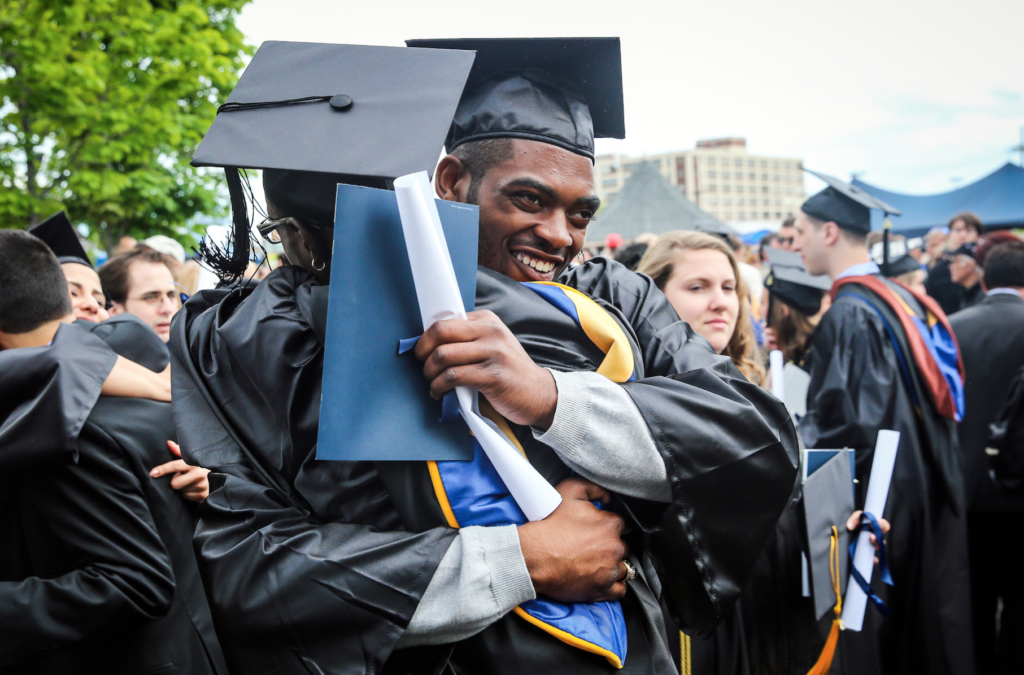 4. You'll get to know your professors
Want to get on a first-name basis with your professors? You're in luck. Suffolk has an average of 20 students per class so you won't get lost in a big lecture hall. You'll be able to work closely with your professors as none of your classes will be taught by teaching assistants.
Since 91% of Suffolk's full-time faculty have a PhD or terminal degree, you'll be learning from, and networking with, experts in your chosen field.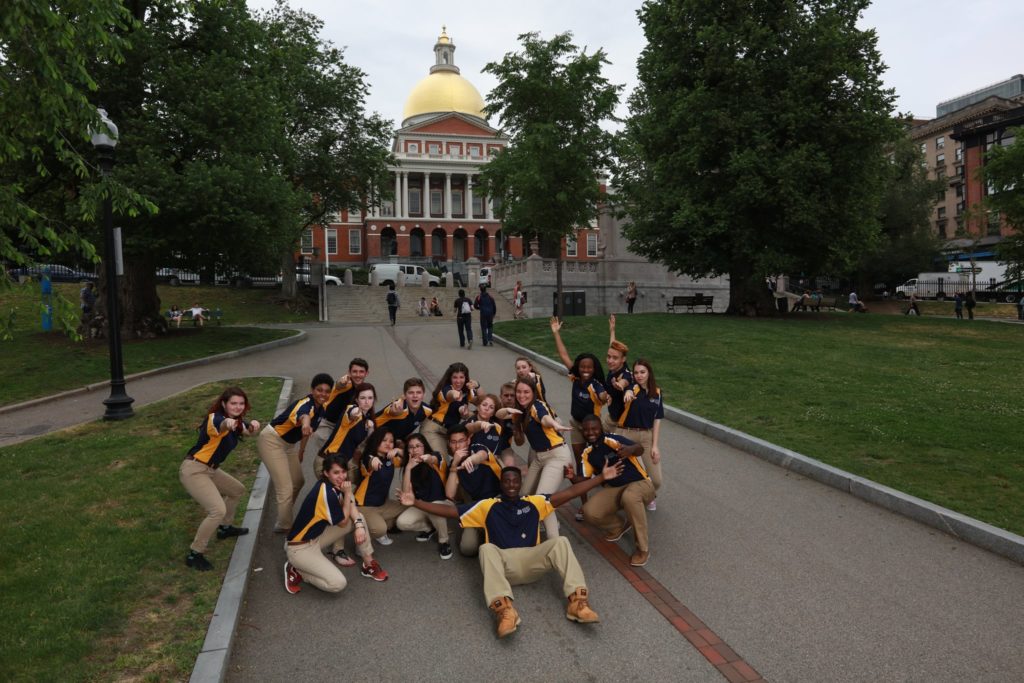 5. Internships and jobs are just around the corner
There are no borders between the city and campus, which means that Suffolk benefits from Boston's entrepreneurial spirit. You might end up running into your future employer at a local café.
Students and professionals alike go to Boston because of its buzz for business, technology, law firms and media outlets.
Suffolk students have gained internships and employment from critically-acclaimed publications like the Boston Globe, to renowned tech giants like General Electric to financial gurus like Fidelity Investments.
With 85% of alumni employed in jobs relevant to their career goals, Suffolk can put you on the road to your dream job.
To find out more about Suffolk University and the pathway programs on offer, head over to our website and let us help you to start your journey today.
Connect with INTO Suffolk on Facebook, Twitter, YouTube and Instagram.
You may also like to read Uraz's blog about adapting to US culture or how other students from around the world settled in to life in the US.