10 questions, 1 student: INTO Oregon State University
It's back to the United States today for our latest student Q & A. Today we're talking to Abdulwahab, who is studying Academic English at INTO Oregon State University. He tells us about how he's learnt to "chill out" since studying in the USA.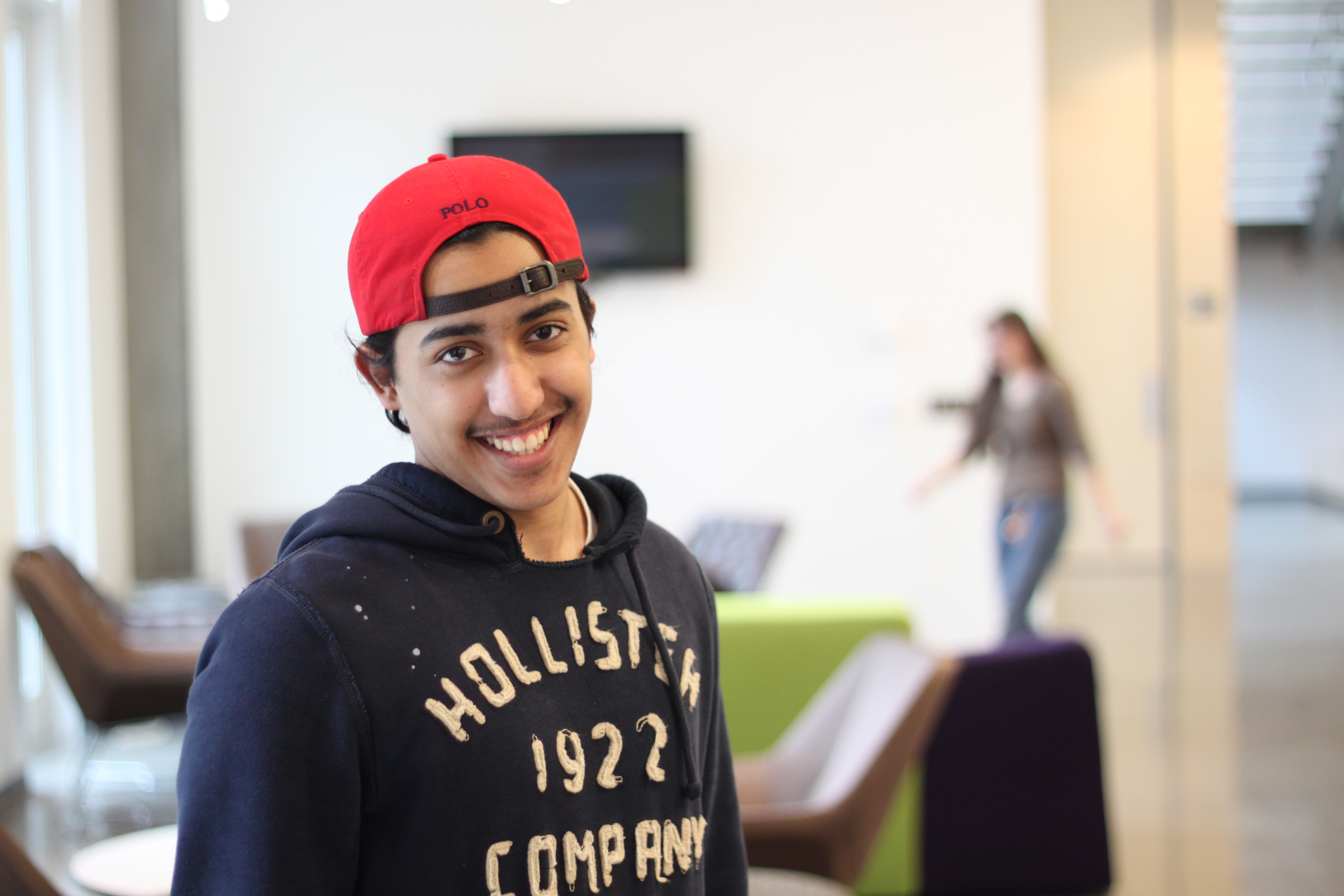 Name: Abdulwahab Al-muzairei
From: Kuwait
Course: Academic English
1. Favourite place to study outside of the INTO Centre?
I usually study at home.
2. Best place to buy groceries?
Fred Meyer. It's close to my house.
3. Favourite new food discovered since being in the US?
I love the hot dogs from 7-11!
4. 3 favourite things to do on a Saturday?
Hang out with my friends, go to movies, and visit Portland.
5. Most used mode of transport for getting around the city?
My car.
6. Best moment since arriving at INTO?
The end of each term of classes is the best moment!
7. Favourite teacher?
Denise Egri. She always explains things clearly and she's very kind.
8. How many people live in your accommodation with you? How many are boys/girls? What's the nationality mix?
Five guys live in my house. We're all from Kuwait.
9. Favourite American-ism learnt?
I learned "chill out." I can't think of more. They just come out when I talk.
10. Describe your study abroad experience in 1 word:
Amazing!
Join the INTO Oregon State University student community on Facebook, or find out what's going on in the Centre by following us on Twitter!