International relations and politics at George Mason University: for world-changers and innovators
A career in international relations and politics is full of exciting prospects. Not only will you have multiple career routes to choose from, you will also have the unique perspective of seeing the world from an international and policy-making stance. From issues of day-to-day affairs, to ones of international wars and climate change, there is a global need for ambitious students to make a change in our society.
When you pursue a career in international relations and politics, you make the active decision to be part of an ever-evolving discussion on how you can be part of making the world a better place. The practices of international relations and politics are deeply rooted in society and affect our day-to-day lives.
Everywhere you go, you are sure to come by a political reference, an international challenge to overcome, an opportunity to express your thoughts and opinions. From being part of a political discussion to making global policy decisions, the study of international relations and politics has never been more needed in society.
Study in the political heart of the US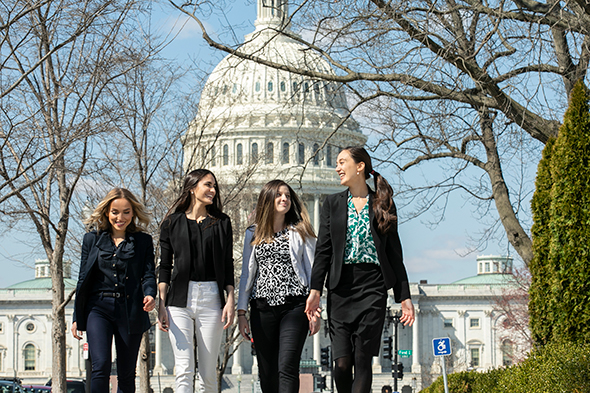 Known as the heart of global policymaking, and an international symbol for politics, there is nowhere better to start your career than Washington DC, where you are sure to excel in your studies and to discover endless opportunities to make an impact and change.
At George Mason University, you will discover an education that encourages you to apply your learnings to real-world problems. The university focuses on innovation and takes pride in developing and discovering new research.
Living in Washington DC, you will be surrounded by symbols of politics and many likeminded people, allowing you to network and make connections in your field.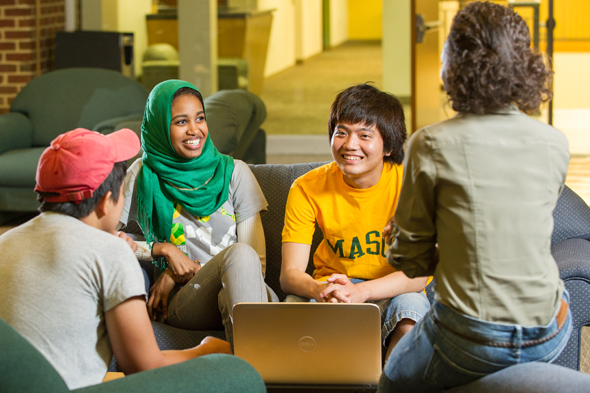 Mason's Schar School of Policy and Government is ranked No.2 nationally in the U.S. News & World Report for security studies programs. U.S. News & World Report highlighted the school's master's in international security, master's and doctorate in biodefence and emergency management programs, where students engage in the many elements of foreign affairs.
In these programs, you will be taught and mentored by Mason's faculty who have worked directly within government and international organizations, in the epicenter of international relations and politics.
A degree that prepares you for your future career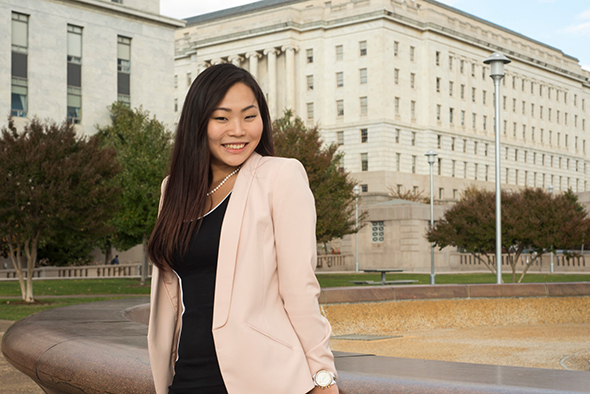 A degree in international relations and politics gives you choice. When you pursue a political degree at Mason and learn from experienced faculty members, you will gain the skills and knowledge to make effective and powerful decisions.
Studying at Mason, you will have the opportunity to intern during your degree to discover your strengths and where to focus your studies to develop your future career.
Your internship opportunities are endless in Washington DC. From working with the US department of State, to working in nonprofit organizations, you are likely to find an opportunity that will develop your skills and curiosity of the working world.
Want to know more?
Hear from student, Kevin, talking about his experience of studying at George Mason University:
You may also like to read Wei-Hao's tour of the George Mason University campus or learn more about what its like to live in Fairfax.
Want to study at George Mason University? Click here to learn more and apply for a course.
To stay up to date with student life make sure you follow us on Facebook, Instagram, YouTube and Twitter!