Ask a George Mason University Professor: Dr. Steven A. Harris-Scott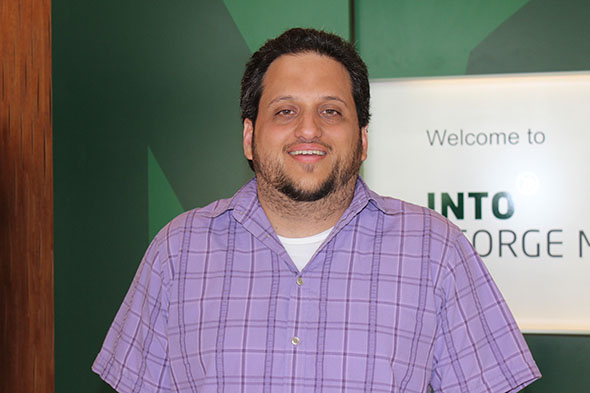 Making connections with your professors always makes the list for how to be successful university student. You know it's something you have to do, but maybe you're a little intimidated by approaching your professors. Maybe if you knew a little bit more about them, you wouldn't be as nervous about going to office hours.
We spoke with INTO George Mason University's Professor Steven A. Harris-Scott to get the scoop on everything from teaching philosophies to his current Star Wars obsession.
Read on to get a preview of how one of your potential future teachers runs their classrooms. You might just find that your professors are as equally (if not more) amazed by your study abroad journey, as you are about their academic achievements.
What's your teaching style?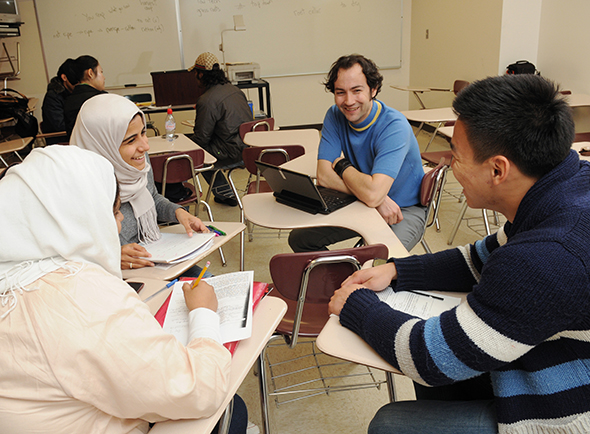 "It depends on the class but students must be active in their own learning, regardless of the course. In my history classes, for example, I make sure the students engage with documents from the time periods and topics we are discussing."
What do you like most about your job at INTO Mason?
"I really enjoy teaching. I like collaborating with my colleagues on various projects, both curricular and extra-curricular. Our INTO Mason Center is also just a fun place to work, [there are] so many smart and friendly people."
What would you be if you weren't a professor at Mason?
"I'm not really sure. I have wanted to be in higher education since I was in high school, so I am guessing I would be working at another university or in an office like Student Involvement at Mason. The other career I wanted at one time was coaching American football. So, I could imagine a world where I was a high school history teacher and football coach."
What was your favorite subject when you were at school?
"Obviously, history was one of my favorites, although I actually loved physics and math. I majored in physics as an undergraduate and minored in math along with history and philosophy. I decided towards the end of my undergraduate that I wanted to pursue history and not physics, but I still enjoy reading about developments in astronomy like the discovery of new solar systems and things like that."
What do you think makes Mason such a great place for international students to study?
"Lots of things but the two biggest both relate to our region of the US. We are 24km from the nation's capital so that makes our area very exciting and very important. Also, because of that, our region is one of the most diverse in the country. I think that really helps our international students feel less out-of-place than they might in less diverse parts of the country."
What do you enjoy doing in your spare time?
"I like to play board games with my wife and friends. I also like watching sports both in person and on television. Much of my spare time also involves working on my history and international education scholarship projects, of which I have many (probably too many)."
Which book are you currently reading?
"Since the release of the last Star Wars movie in December and a Star Wars TV series last fall, I have been reading Star Wars novels. I just finished one related to a mission of Luke Skywalker set after the first ever Star Wars movie (that movie, Episode IV: A New Hope, was released back in 1977). I am now reading a book set before A New Hope about the construction of the Death Star, which was the focus of the movie."
Can you describe an average day's teaching in three words?
"Engagement, enjoyment and exploration."
What's one of the most valuable lessons you have learned from your students?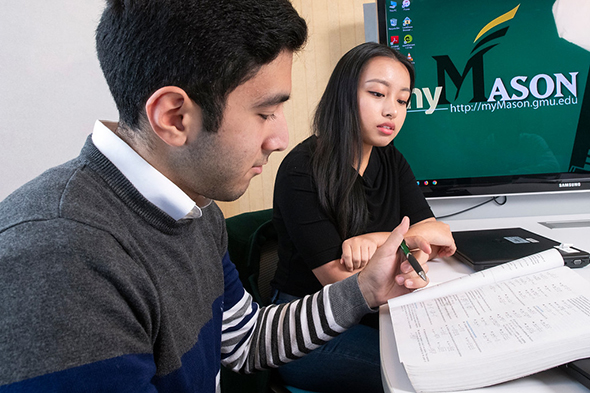 "I enjoy having my students compare their home country's history to others that we discuss in my courses. My classes are often 'unsheltered' with international students both in the pathway and not along with domestic students. Engaging those students in discussions about history is always a wonderful experience."
What's one piece of advice you would give international students?
"Make sure to enjoy your time at Mason, both the coursework and also things outside the classroom. There is so much to offer at Mason but also in the Washington, DC region. Also, I always make sure to tell my students how amazing they are! Pursuing a degree in their second (or third, fourth, etc.) language is beyond impressive."
You may also like to read about our international relations and politics program or learn more about what its like to live in Fairfax.
Want to study at George Mason University? Click here to learn more and apply for a course.
To stay up to date with student life make sure you follow us on Facebook, Instagram, YouTube and Twitter!