Five things to expect at INTO Mason orientation
Your bags are packed, your plane ticket is purchased, and you're ready to head to Fairfax, Virginia to start a new chapter of your life at INTO George Mason University.  It can be an exciting, yet overwhelming, experience when you first arrive in a new country, so our team at INTO Mason is here to help you every step of the way.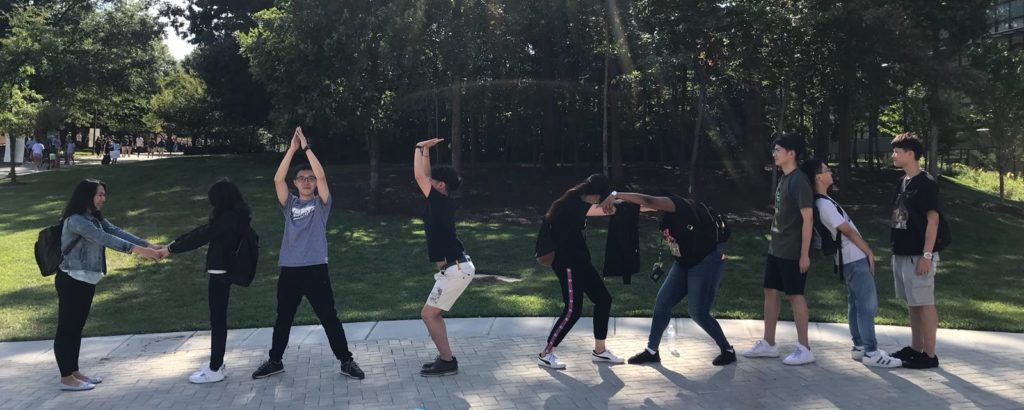 As part of your program, you will attend a one-week Orientation on campus to make sure you are prepared to start your journey at Mason.  
Here are five things you can expect to happen during Orientation week at INTO Mason:
1) Meet your Orientation Leaders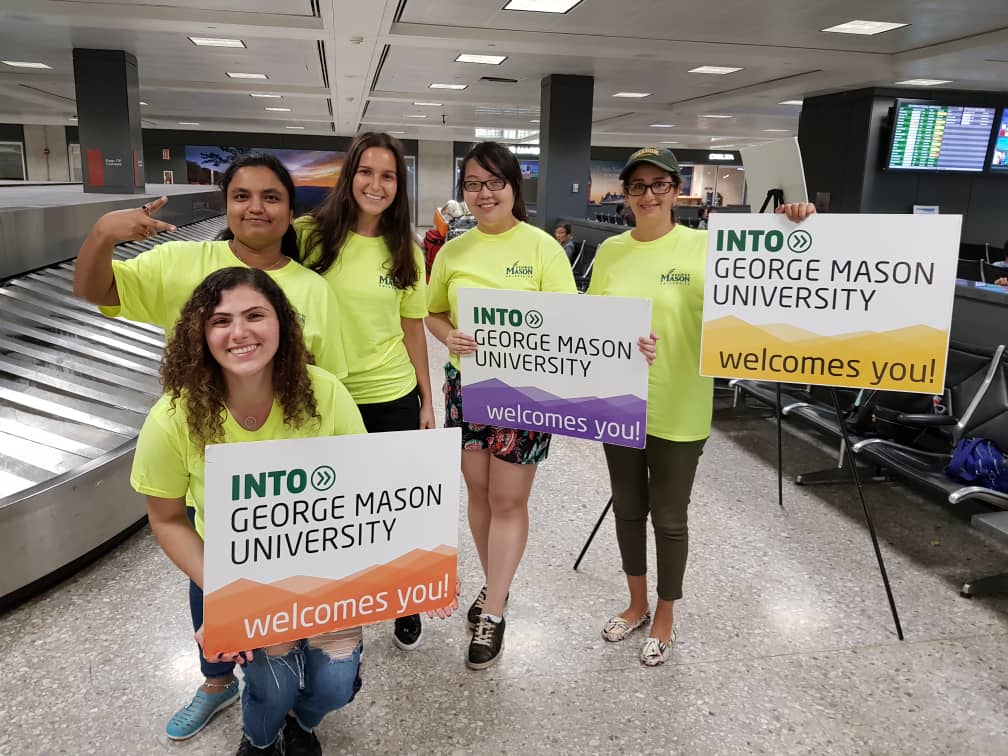 On your first day of Orientation, you will meet your Orientation Leader (OL). Your OL will serve as your comprehensive guide throughout your first week here to help answer all your questions and show you around.
Many of our OLs are international students themselves and understand what you will be going through from the moment you step off the plane to attending your first class on campus.
2) Tour George Mason University's Campus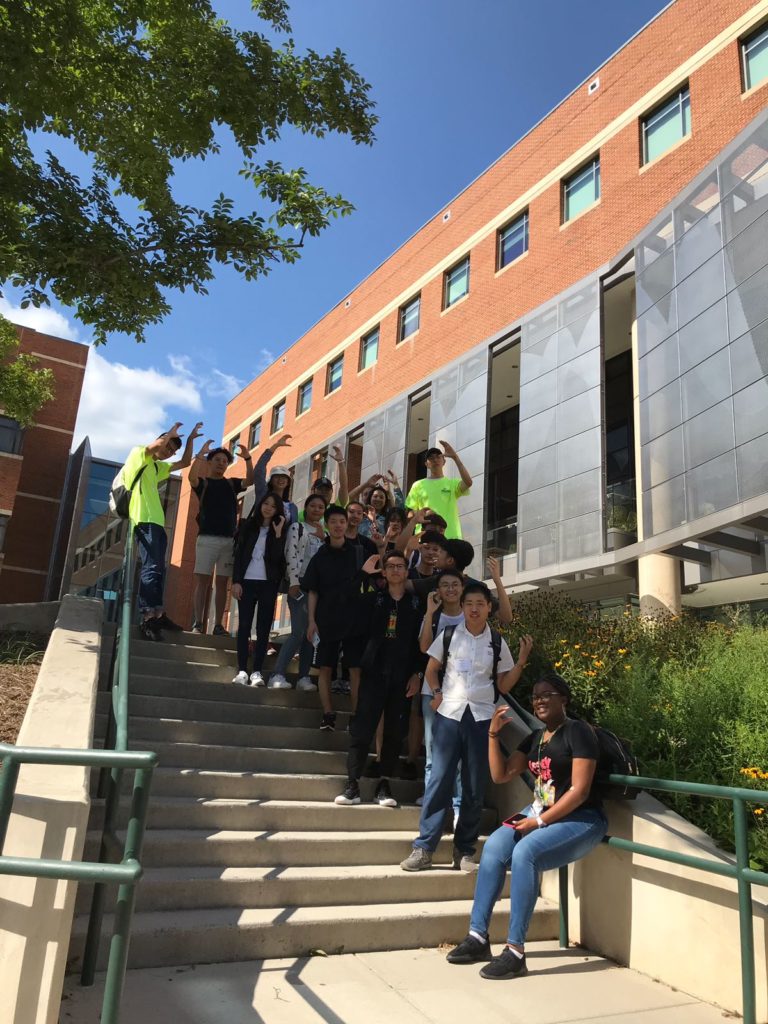 Take a tour of the campus with your Orientation group to learn how to access the buildings on campus. You can visit the bookstore in the Johnson Center to pick up your textbooks and any Mason gear you might need (like backpacks, sweatshirts, notebooks, etc.).
Find your classroom buildings, Fenwick Library, or learn the secrets to find the shortest coffee line in the morning. You can even participate in an interactive "scavenger hunt" that brings you to all corners of the campus for a chance to win prizes.
*Graduate students with classes on the Arlington Campus will also have the opportunity to take public transportation to this campus with their Orientation group.
3) Get Organized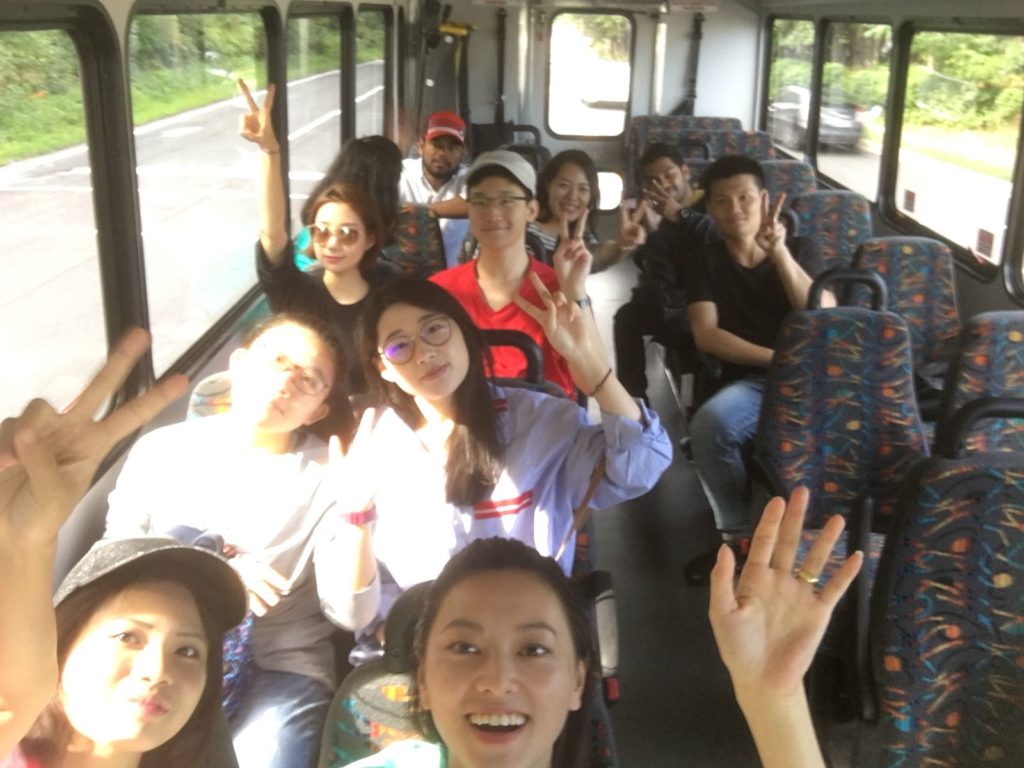 There's a lot to accomplish your first week on campus to make sure you are ready when classes begin. During Orientation we will help you:
Get a George Mason University student ID so you have access to all the facilities on campus including your residence hall, dining halls and recreation centers.
Set up your university email.
Finalize any program payments.
Take an English language placement exam.
Visit Mason's Student Health Services to get your immunizations.
Register for classes and receive your class schedule.
Open a US bank account and/or cell phone plan.
4) Meet the Academic Team at INTO Mason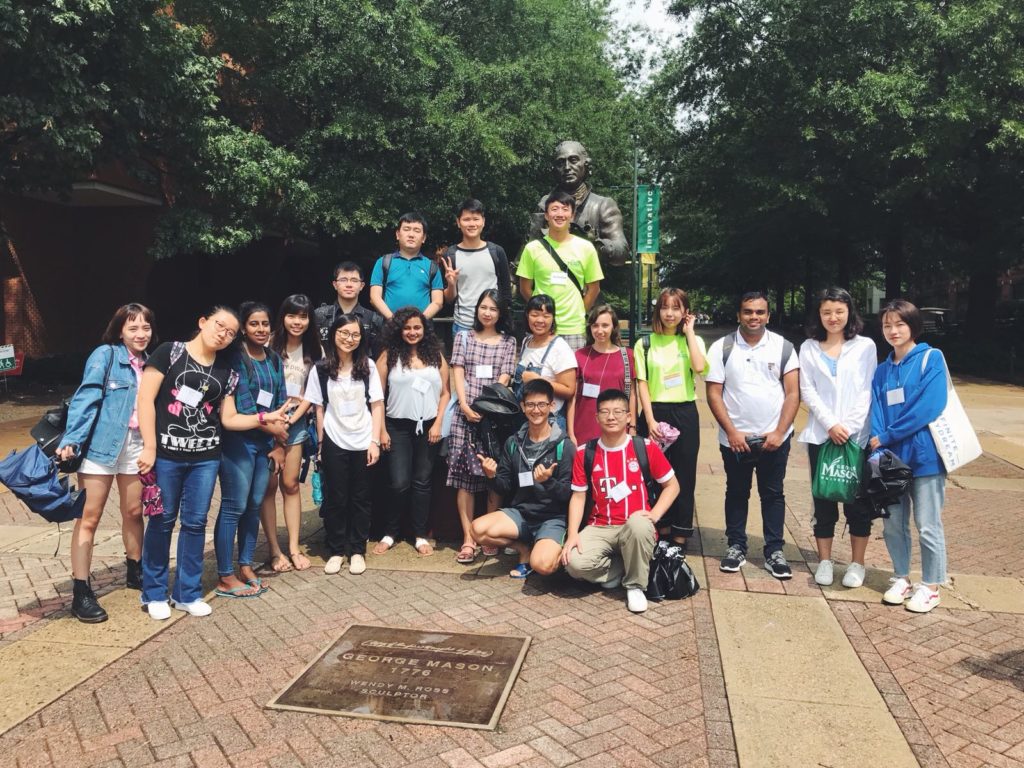 You will have the opportunity to meet your academic advisor. Your academic advisor is here to help you throughout your academic journey at INTO Mason. During the semester, you will have  meetings to talk to your advisor about any of your concerns, discuss your progress in your courses or figure out your next steps at George Mason University.
Your advisor is committed to helping you succeed and reach your academic goals at Mason. 
5) Have Fun!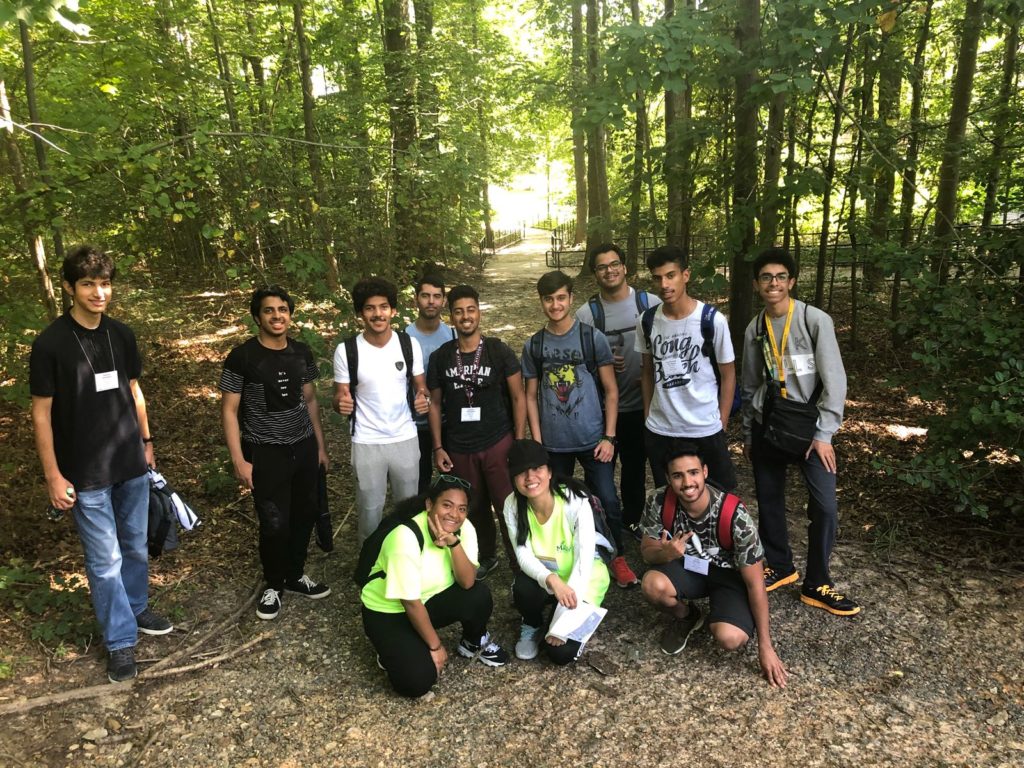 Orientation week allows you to not only meet other students like yourself from around the world, but the entire INTO Mason Student Experience team as well. There are always fun social activities going on every night.
Grab some pizza and ice cream in the lobby of the Mason Global Center; relax and watch a movie across the street at University Mall; or find some new room decorations on a shopping trip. During your first week, you will even get the chance to take the Metro to Washington, DC, to explore the city's historic attractions, culture and food.
Check out our videos below to learn more about what to expect during your first week at INTO Mason:
If you'd like to learn more about studying at INTO George Mason University, click here.
To stay up to date with student life at INTO George Mason University, make sure you follow us on Facebook, Instagram, YouTube and Twitter!