Ivan's Semester in New York City with Drew University
With namesake, breaking-news publications like The New York Times among countless broadcasting, publishing, film, public relations and advertising companies headquartered in Manhattan, New York City has a longstanding reputation as an authority on media.
Drew University places their students in the hub for this dynamic industry. During the communications and media semester, you'll learn directly from working professionals who constantly have to adapt to new mediums, software and the 24-hour news cycle. CBS, Viacom, Havas, and Hachette Book Group, are just a few big names in the business you could find yourself networking with in the program.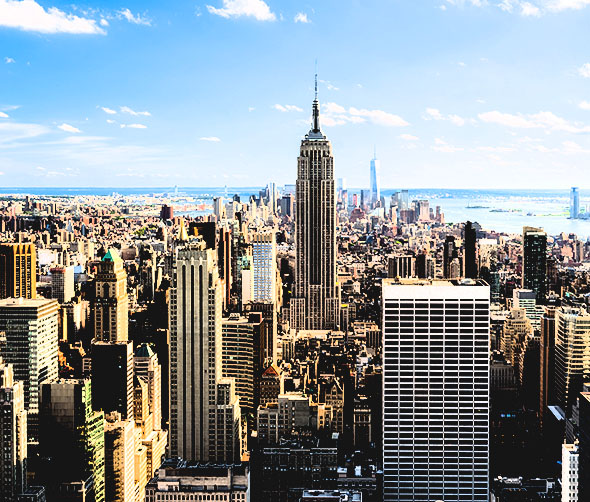 Communication and Media Semester Lowdown
Throughout the semester, you'll travel an hour by train to New York City every Monday and Wednesday morning. Once in New York, students spend their morning in the classroom, located right off of Madison Avenue. They learn about the media and communication industry and how theories relate to practice. In the afternoon, students visit top companies and have the chance to network with working professionals.
You'll experience something new every time you step in New York through the communications and media semester.
One day you might be an audience member for the famous TV talk show The View. Another day you'll be taking an interactive tour of Steiner Studios, which is the largest film and television production studio complex in the United States outside of Hollywood.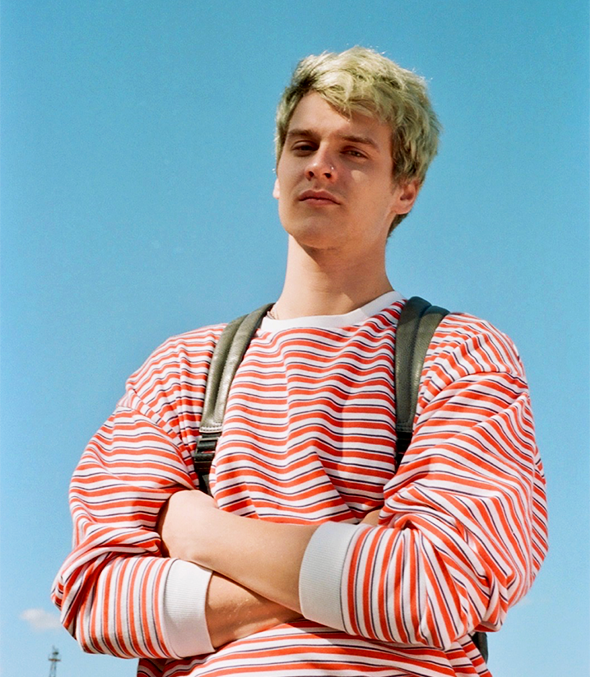 Ivan, an international student at INTO Drew University from Russia, shares how the communications and media semester opened his eyes to exciting things brewing in the industry and provided him with direct connections to Drew alumni.
Read on to see how a New York City semester at Drew University can help you stand apart when you're ready to apply for your dream job.
What was the benefit of taking the Communications and Media semester?
"You really get an inside view of the media and communications industry. You see how people communicate with each other and the differences between all of the companies.
Before I took the semester, I was interested in every branch of media and communications. I really could see myself in multiple different industries. Now, I feel like I have found what I'm good at: production and post-production. I think that is the way I'm going to break into the industry."
Would your recommend for other students to take the Communications and Media semester?
"Yes, it's the best thing that happened to me while at Drew!
First of all, it's a great experience to meet potential employers. Through this semester, you have the opportunity to meet people working in the industry.
You can message them on LinkedIn afterwards and they are more likely to respond and talk to you."
Tell us about connections you made with alumni during the semester.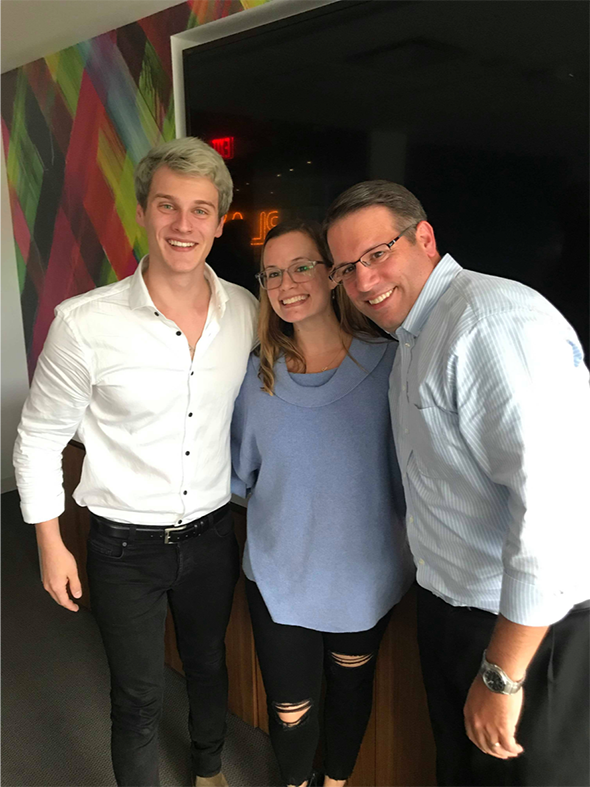 "I had the opportunity to connect with a Drew alum that was working at Viacom. He spoke with me and gave me a lot of tips on how I should approach making connections with experts in the industry.
I always was afraid of over-communicating and pushing too much. He assured me that it was a good thing to reach out to the professionals I was meeting. I'm hoping that we will be able to reconnect over a cup of coffee because I found his career path to be very interesting."
What advice would you give to students who are thinking about taking this semester?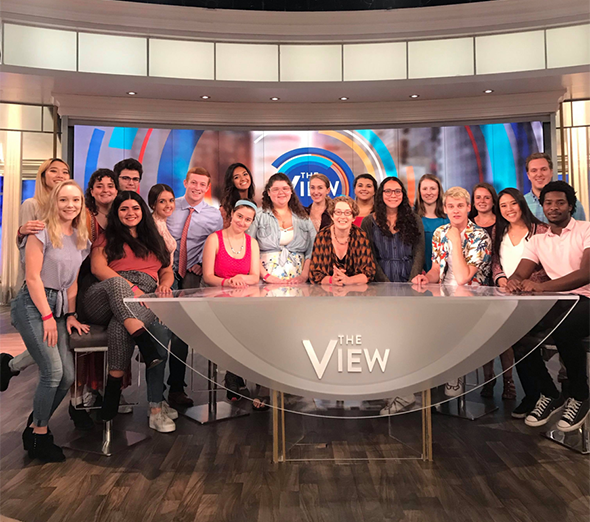 "Take this semester as soon as possible because this program gives students an opportunity to receive internships afterwards. This will give you more time to explore the different companies and participate in an internship before you graduate."
What was the best piece of advice you received through this experience?
"Don't afraid to be confident and or afraid to express your opinion on a certain topic.
As an international student, I find that my opinions are different than the majority of the other students in the classroom because we come from different backgrounds. Now I feel more confident about expressing my opinion."
We've talked a lot about communications and media, but that's not the only semester we offer in the Big Apple.
Drew University has six different NYC Semesters in a variety of fields: social entrepreneurship, communications and media, theatre, united nations, contemporary art, and wall street (finance). Read about all of our Semesters in NYC here.
You may also like to read Marianna's story. Her favorite class at INTO Drew University was the Wall Street semester because she felt like a working professional.
Find out more about Drew University on our website.
Stay up to date with student life at INTO Drew University follow us on Facebook, Twitter, Instagram and YouTube.