Meet Dr Fabiana Fausto McCracken | INTO Queen's University of Belfast
Fabiana is the Programme Manager for the International Year One in Accounting and International Year One in Management and Finance at INTO Queen's University of Belfast.
She shares with us how the INTO program helps prepare you for university, her top tips and why you should choose Belfast!
Queen's University Belfast is one of the UK's leading universities known for its history, research and world-class education and is based in the exciting capital city of Belfast – an incredible place to live, learn and grow.
What do you love most about being a teacher at INTO Queen's?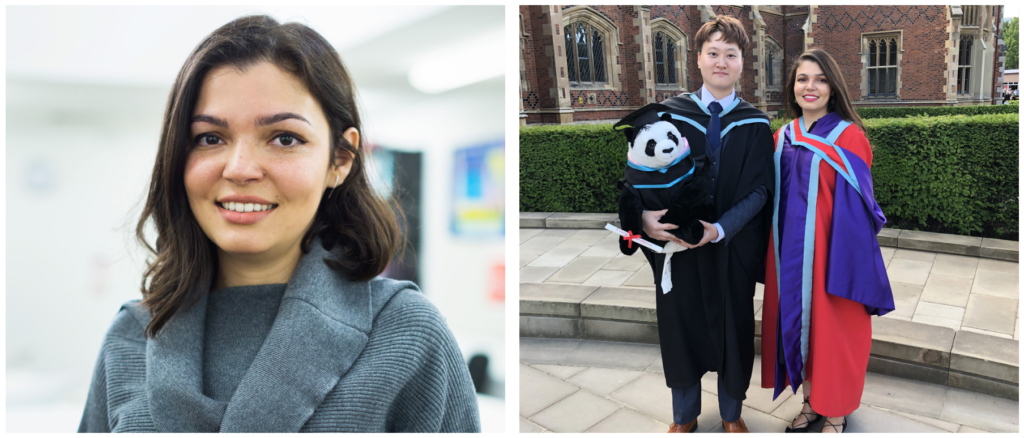 I love seeing students develop their confidence in their English Language skills and become highly competent users of Academic English by the end of their course.
Many of my former students are now doctoral students or senior associates at large multinational organisations. I still remember their first days as INTO Queen's students in Belfast and I am so proud of the incredible journeys they have had!
What's the best advice that you can give to new students?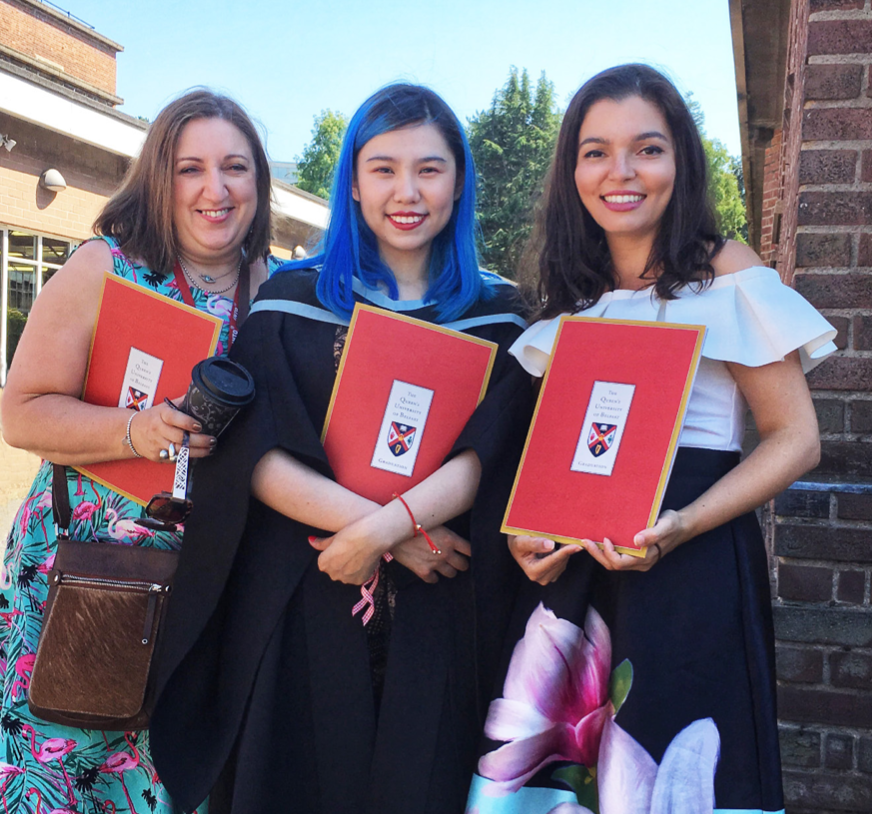 Studying at university is not only about classes and books. I always advise my students to join clubs and societies to meet other students from different cultures and backgrounds.
You will develop your speaking and listening skills naturally by talking to your new friends. In many cases, you will develop life-long friendships.
I am still in contact with a group of local and international students that I met during my first years studying at Queen's University Belfast. It's great to think that we've been friends for over ten years now!
What do you like doing in your free time in Belfast?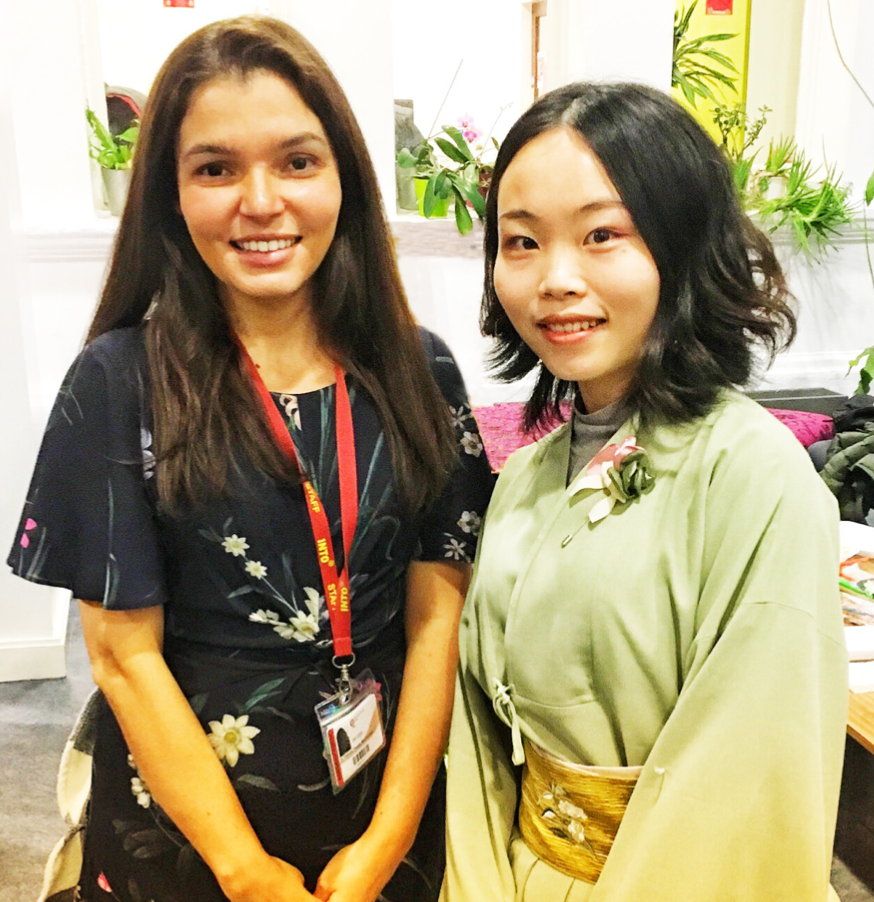 I enjoy trying new restaurants with my husband and meeting friends for coffee or for a walk. My absolute favourite restaurant in Belfast is Yugo and I always recommend it to international students!
How do your courses that you manage help to prepare students for university life or their future career?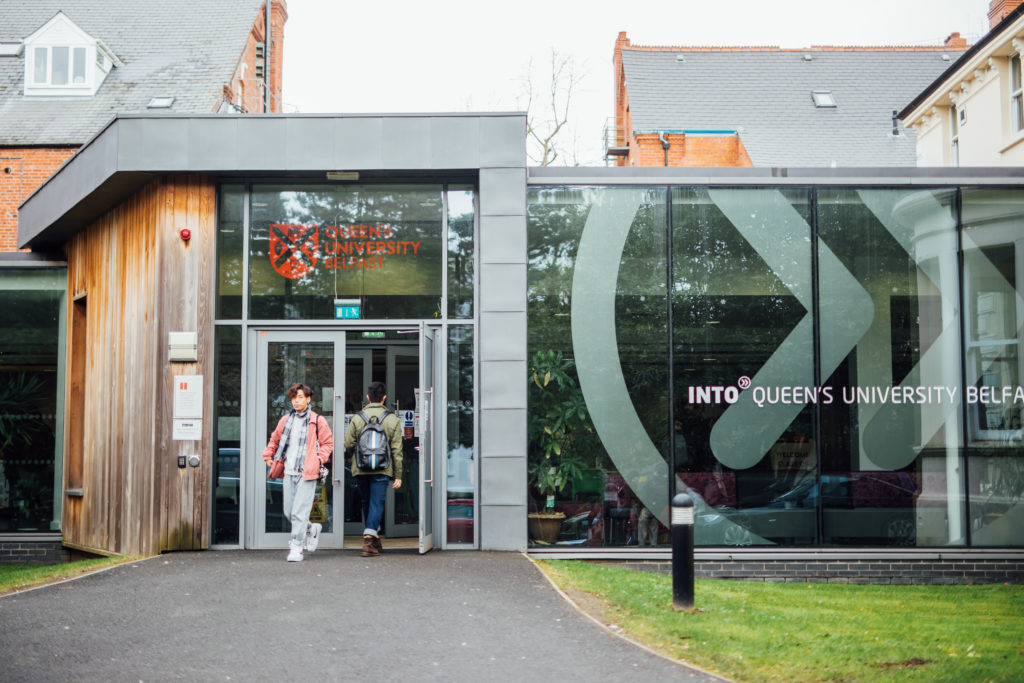 Both the International Year One in Management and Finance (IYOMF) and the International Year One in Accounting (IYOA) programmes are validated, and quality assured by Queen's University Belfast.
We redesigned the programmes back in 2019 to align them to first-year modules at Queens' Management School and feedback from students has been positive. For instance, one of our former IYOMF students reported that it was useful to have taken a module in Marketing as part of their IYOMF, course as they want to apply for placement in that area.
The English Language and Study Skills module is especially important to help prepare students for their university studies and future job applications. It covers highly relevant academic skills, such as report writing, note-taking, data collection and analysis, poster presentation and group discussions. The professional skills component of this module also covers important job application skills such as CV and cover letter writing, preparation for job interviews and receiving feedback.
Students will also have the opportunity to attend industry talks with large employers in Belfast and beyond, such as PwC and KPMG.
You may also like to read the top things to do in Belfast or May's first week in Belfast.
If you'd like to study in Northern Ireland, head over to our website.
Share pictures of your travels around Belfast with us on Facebook, Twitter and Instagram.