From Saudi Arabia to Belfast: May's first month studying abroad
Wondering what the first month of studying abroad is like?
Well look no further…
Academic English student May from Saudi Arabia blogs about her first month studying at INTO Queen's University of Belfast – from trips to IKEA to dinner out with friends and her advice to you…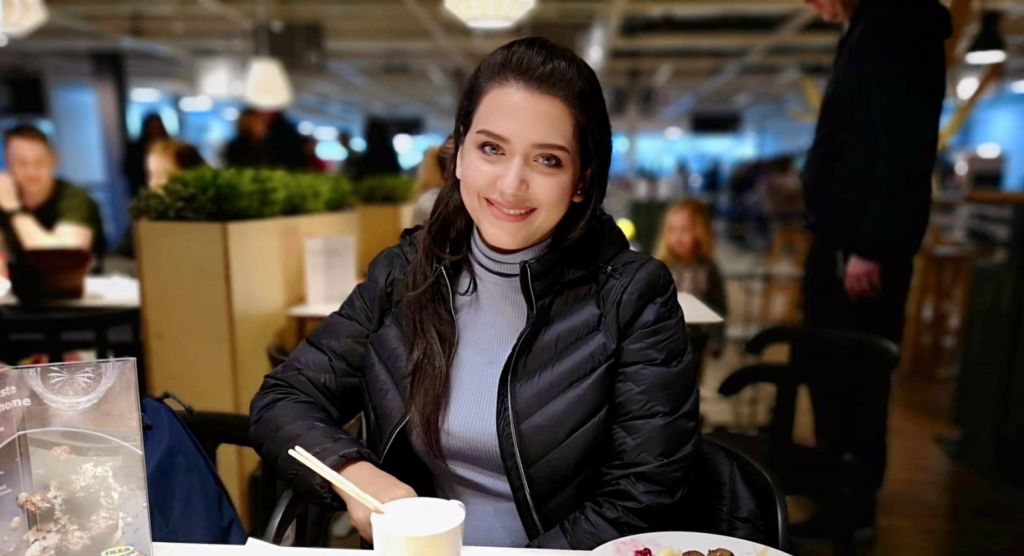 My first week at INTO was so exhilarating
I felt so full of energy with the excitement of meeting so many new people from so many different cultures. The Centre is very diverse, and I met students from Brazil, Oman, Indonesia, Kuwait, Malaysia and China.
During my first week, I found that the staff in the INTO Centre were all very friendly and welcoming. If I have any problems I can just go to the reception desk and someone will always be there to help me.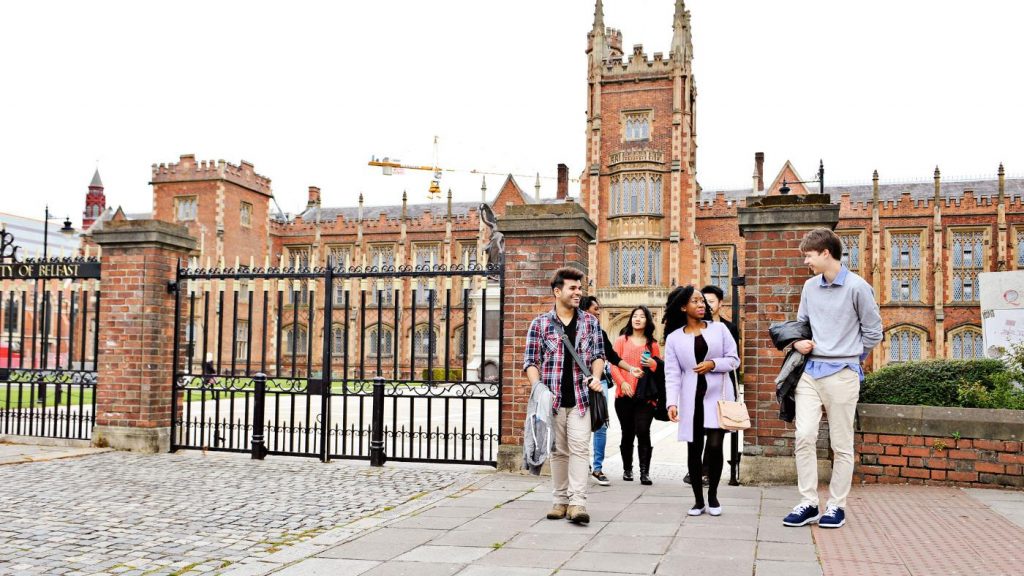 My favourite thing about the first week here was how organised everything was for the new students – the staff put a lot of thought into our arrival, and they gave us welcome bags with all the essentials we needed to help us settle in.
There was a full week of activities and appointments planned out in advance, so we all knew where we needed to be, what we were doing and who to meet.
We got a tour of the campus and the facilities at Queen's University Belfast from the Student Social Assistants – students who studied at INTO but have now progressed to Queen's.
I think it's so useful to have current students show you around, because they can answer all your questions and provide you with a lot of information.
Social activities and making friends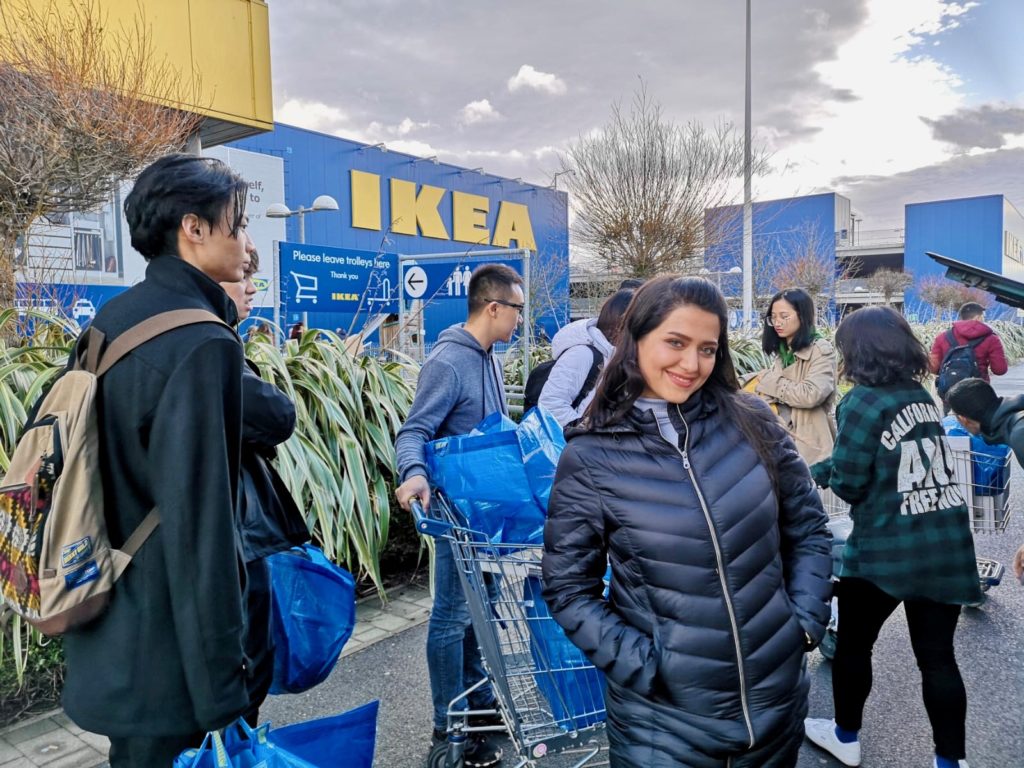 The highlight of my first week would have to be the social activities that were arranged. We had the opportunity to make new friends and get familiarised with Belfast.
We went to IKEA and the Asian supermarket, where I found many things which I used back home which was great. When you are feeling homesick or missing home comforts, it is good to have ingredients to cook your favourite meal from home!
At the end of our first week, we were also invited to a welcome dinner with all the staff at Victoria Square which was very nice as it gave me the opportunity to meet new people. It was very relaxed, the food was tasty – and it was free!
Improving my English language skills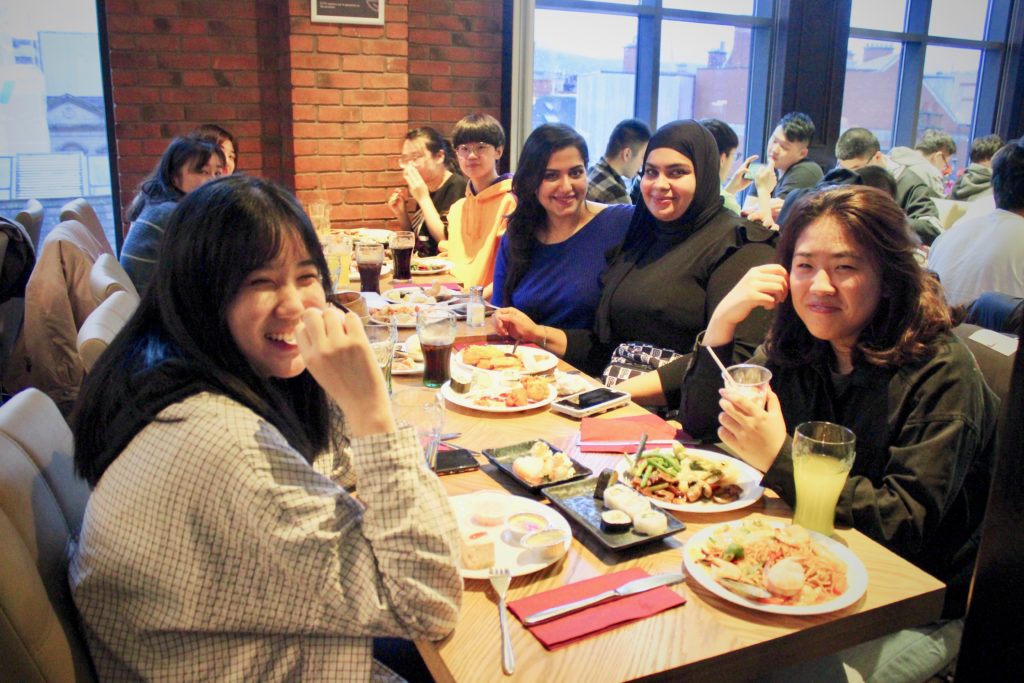 Before I started studying here, I was a little concerned about being able to achieve my academic goals with English not being my native tongue.
During my first week of classes, I found that as there is a very diverse mix of nationalities, everyone is always speaking in English which is greatly helping to improve my English language skills.
The teachers at INTO are also very friendly, professional and approachable – so even though I have only been here for a short time, my confidence has grown.
Why I chose to study in the UK
I wanted to study in the UK as I think living in an environment where you can only speak in English to communicate is the most natural way to advance your language skills.
I also think the further you go for study, the better opportunities you have to improve yourself.
The English speaking accents differ in the various regions across the UK and I think if you study and live in Northern Ireland, you will be capable of understanding all accents across all regions.
The local people here are very friendly. I have found that they are very patient, they try to be clear to you when speaking, are happy to repeat what they are saying if you do not understand and they are interested to know about your culture.
The environment here is very nice, the air is very fresh and there is a lot of natural beauty. What I like most about Belfast is that although it is a city, everything is quite close by and convenient here. I can walk to most places and do not need to use transport services very often.
Thinking of studying abroad? Here's my advice for you!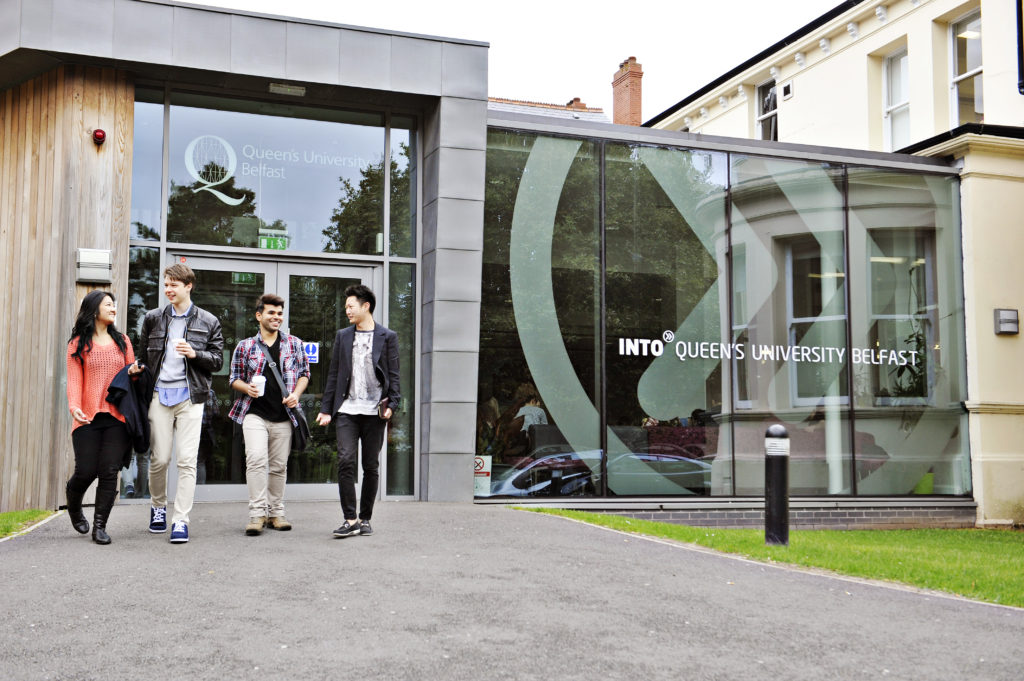 If you are serious about achieving your academic goals and learning how to be independent and take responsibility for your life, I think studying at INTO as a pathway is the best choice for international students because of the help and the support you get whilst here. The local people here are also very welcoming and there is an Islamic community here too.
Belfast is a really nice location to live, I feel very safe here. It's a smaller city with a slower pace which I think makes it ideal for students who are leaving their friends and families to achieve their academic goals.
The cost of living here is also very reasonable, it is much cheaper than I expected. For example, you don't have to pay any water or recycling bills here where in some other cities you may have to on top of your accommodation.
Most importantly, have the courage to take your chance, believe in yourself and study in the UK.
You may also like to read the top things to do in Belfast.
If you'd like to study in Northern Ireland, head over to our website.
Share pictures of your travels around Belfast with us on Facebook, Twitter and Instagram.