Why you should choose INTO Newcastle for your Business Pathway Program
Do you have a budding business brain? Or maybe you're a magnificent marketeer? If you want to study business abroad, Newcastle University's triple-crown Business School is the perfect place to learn about the future of work, leadership, and sustainable industry.
But let's get back to basics. How will INTO Newcastle's business pathway programs help you get to Newcastle Business School? What's it really like to study on these courses? Sarah Cornforth, Foundation Business Module Leader at INTO Newcastle, gives us the inside information on what makes the Business Foundation pathway unique.
What's the Business Foundation pathway like?
INTO Newcastle's Business Foundation pathway helps you to prepare for the first year of an undergraduate degree at Newcastle, in a range of subjects from business and economics to management and marketing. More importantly, it's also about helping students feel comfortable in a new learning environment.
"The International Foundation in Business and Management pathway is basically like a bridging course to get the students to undergraduate study and to familiarize themselves with the UK educational system", explains Sarah. "So really it's just a nice transition for them to integrate even better when they get to Newcastle University".
What's it like to study on Newcastle's Business pathway program?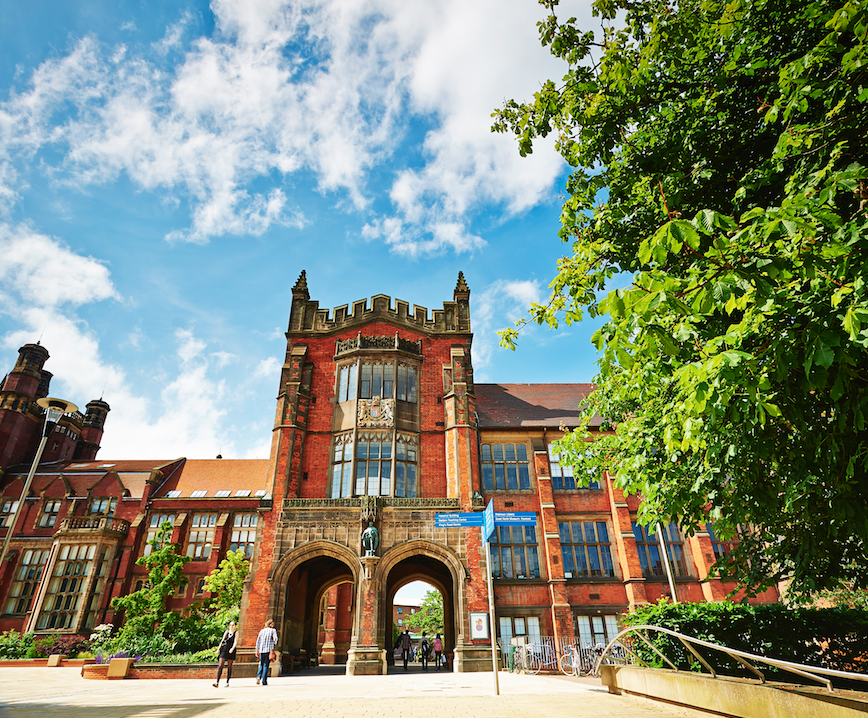 Not sure of the difference between a lecture or a seminar? INTO's Foundation courses introduce you to university-style learning gently, so you'll be confident of interacting and contributing to discussions when you arrive at business school.
As Sarah explains: "The students are taught through lectures and every week they have two seminars that are very interactive. This gets the students involved in classroom discussions where they can apply theoretical knowledge to real life case examples. We also bring in a lot of guest speakers, who are specialists in their field, and the students really enjoy that aspect of the course."
What's special about Newcastle's Business pathway program?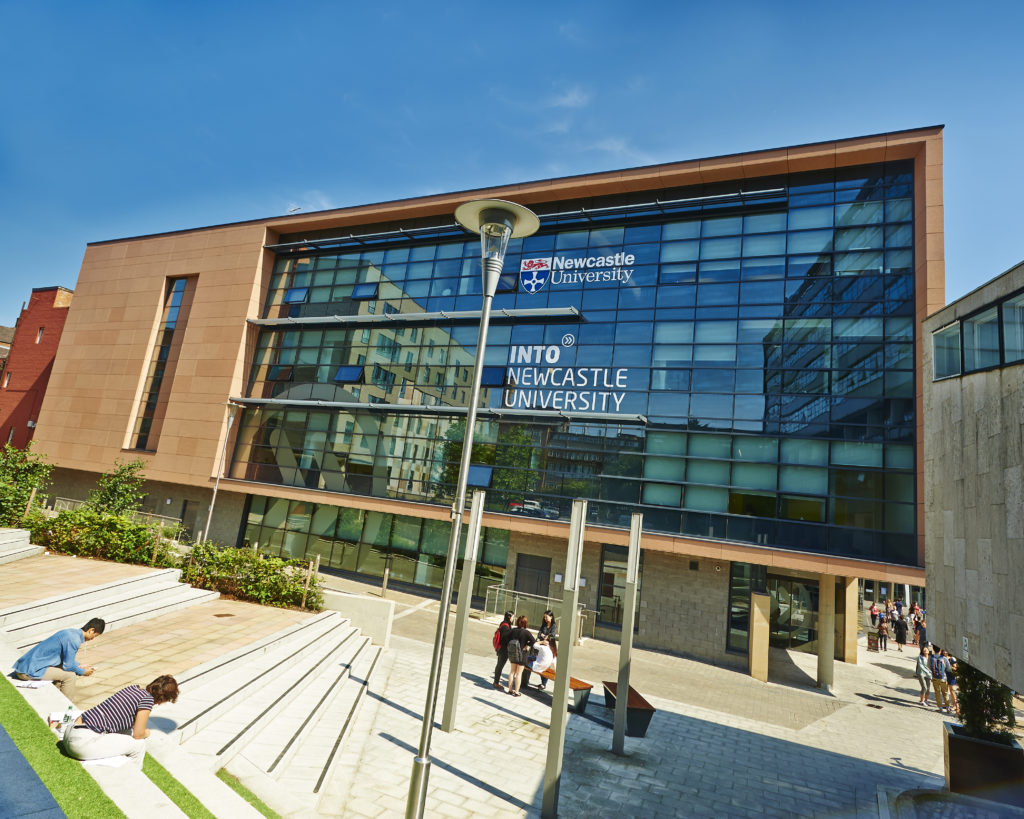 As well as studying core subject areas like business, maths and accounting, you'll get the opportunity to sharpen those soft skills that employers love: problem-solving, independence and creativity.
"The integrated studies module very much focuses on key transferable skills that students need to integrate well at Newcastle University, but it also ensures that students stand out in a competitive market when they come to look for employment," says Sarah.
Being successful in business is not just about your academic performance, the use of case studies gives you the chance to solve real-world issues – problems that involve thinking 'outside the box'.
"Critical thinking is something we strongly encourage; it depends on problem-solving and stimulating the creativity of students."
How can I progress to Newcastle Business School?
Progressing to your chosen business course from your pathway depends on your grades and attendance. However, the International Foundation's guaranteed progression and INTO Newcastle's pathway progression success rate of 98% means you're in safe hands! You can also choose from more than 10 progression degrees at Newcastle University.
"After this course, we have an excellent success in progression rate to Newcastle University where students will then do their undergraduate degree", explains Sarah.
Learn about the International Foundation in Business and Management at INTO Newcastle or discover the International Year One in Business  at INTO Newcastle.
You might also want to read 'INTO Newcastle students embrace the Business World'.
Join our online communities on Facebook, Instagram, Twitter, YouTube and TikTok.