INTO Newcastle students embrace the business world
Zuliyaer and Jeff have made a big impact in their time at INTO Newcastle University. Together with Hanxu and Savanah, they created the Business Café where they shared their knowledge about the world of business.
By bringing together students from around the globe to discuss different business topics, they hope to gain valuable insight from an international community of students.
Building a community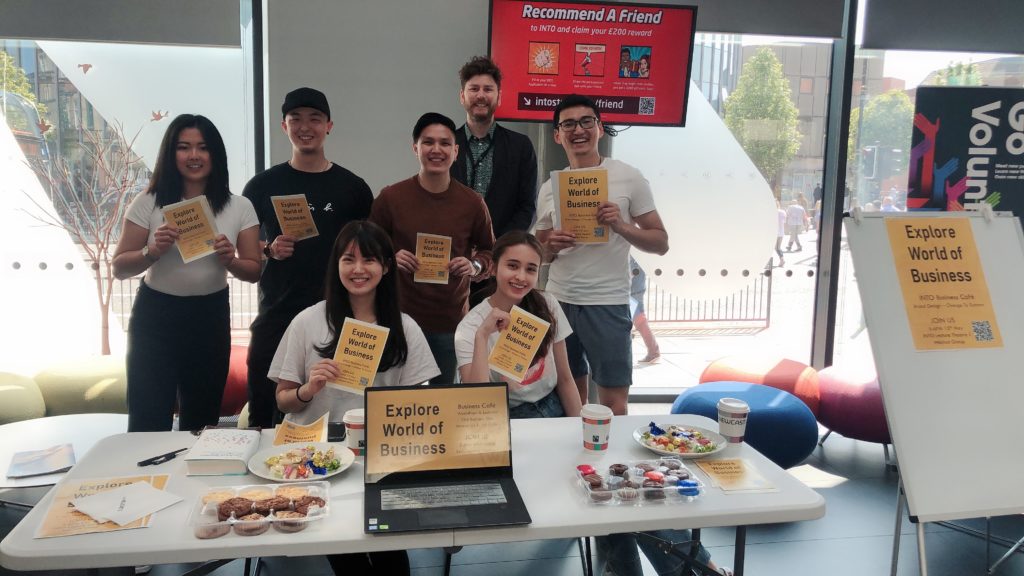 When I first came to Newcastle in January studying a Graduate Diploma in Business and Humanities, I met several classmates who had a practical understanding of industries in different countries and we often discussed many different business topics.
It starts from an insight from a familiar industry such as the impact of Brexit and the trade war, financial news and summaries of new books.
It was a really effective way to learn various aspects of the market, and we wanted to find more friends to join us. I was so lucky to meet Zuliyaer, Hanxu and Savanah because we have the same mindset of meeting new people, making friends and starting our businesses.
We believe that learning by experience is important and more enjoyable. So, we wanted to create this community with goodwill and for it to be a place where students can explore themselves by socialising in a multinational community. INTO Newcastle University Business Café is a place to learn various aspects of the market and meet with new friends who are also interested in global business.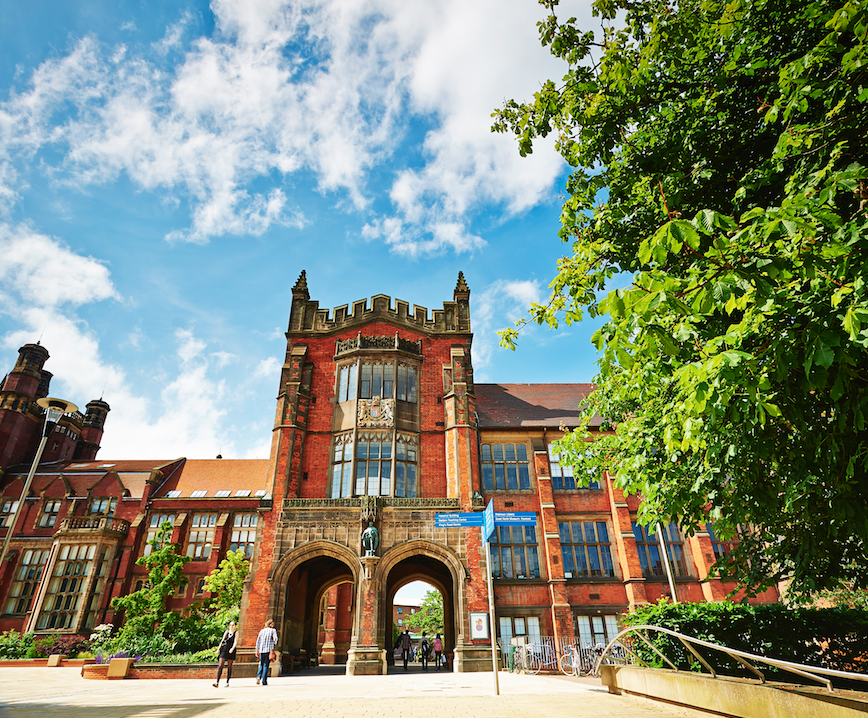 We host a wide variety of events including workshops, lectures and business site visits – giving students the chance to explore the business world and meet with potential future employers or business partners.
This community is a place that tries to motivate students to express themselves outside the classroom and bring people together who share the same passion for ideas.
The Business Café grows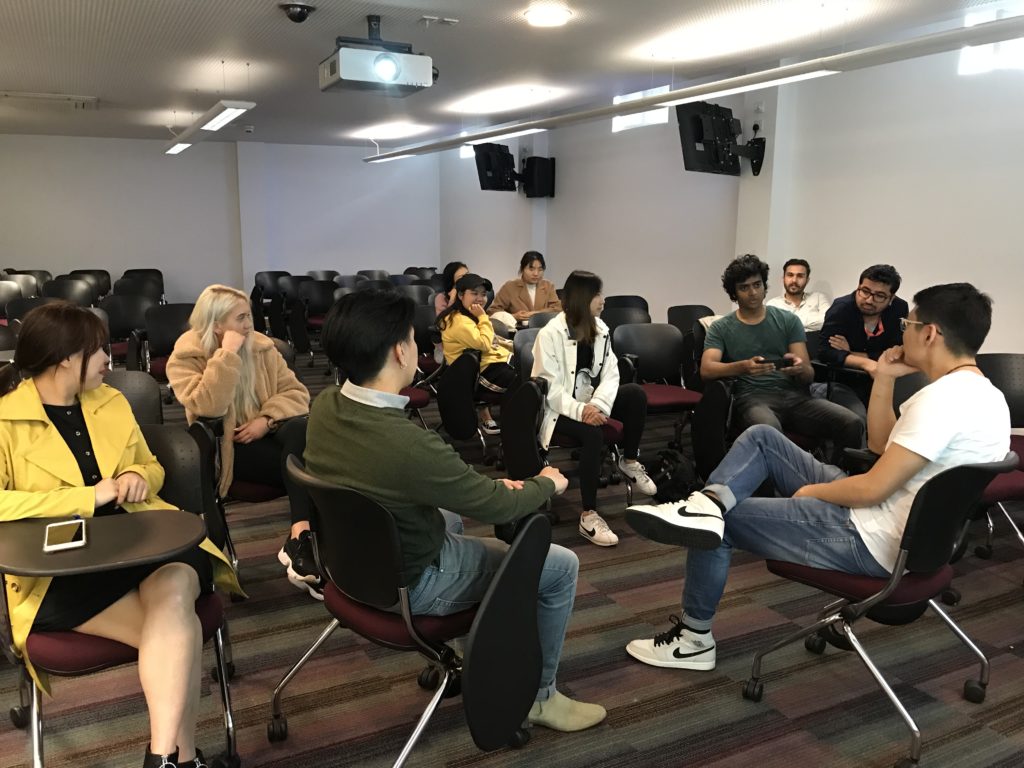 We tried to infuse the idea of business in every aspect of the Café, such as informing students about technological and economic developments to provide them with broader information about business trends. We also invited guest speakers who have had experience in business or start-ups, or a teacher to motivate and inspire students to follow their dream.
As there are students from different countries with different experiences, it creates an opportunity to learn about various elements of the global business world. We covered many interesting topics in previous workshops, from the influence of Brexit to the advent of 5G to the catering industry around the world.
Favourite memories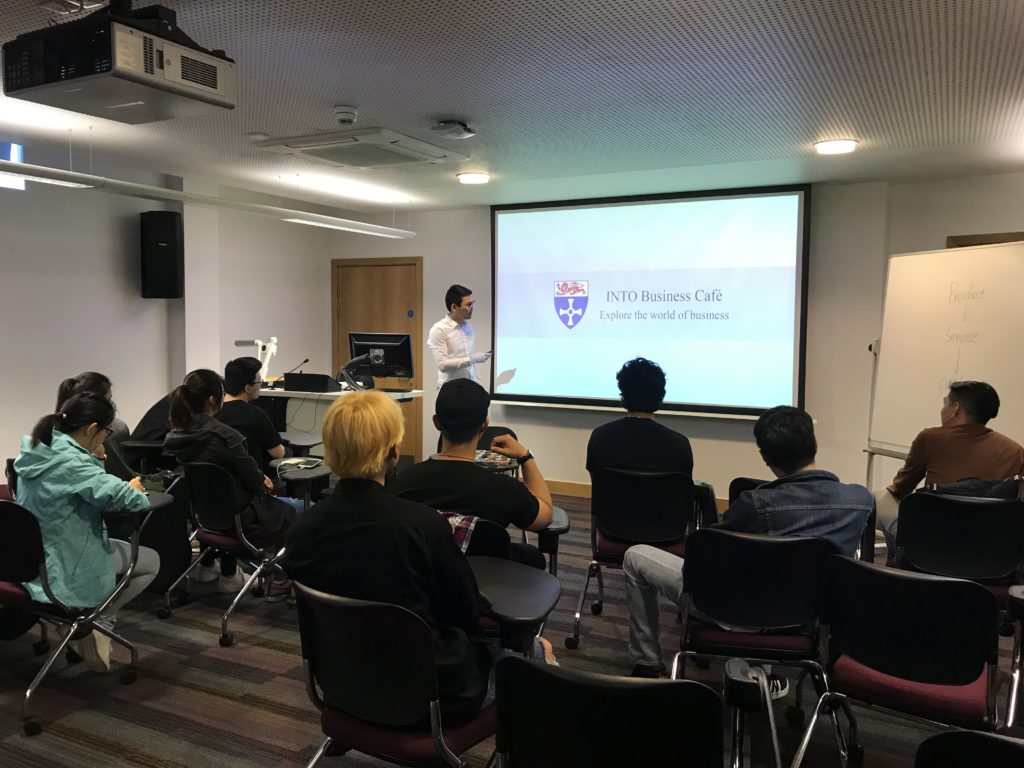 There are many great memories. We have several but the first one would be the first meeting of the Business Café.
We had at least 15 people show up at the beginning and they were incredibly engaged and friendly, which was beyond my expectations. In the first seminar we held in July, more than 60 students attended which made us feel surprised and very motivated. We invited five guest speakers to our July workshop and they shared their experience of starting businesses in Newcastle, giving us a glimpse into the culture of entrepreneurship in the UK.
Other special memories include the help and support from staff and teachers at INTO Newcastle, especially John-Paul. They patiently helped us build the INTO Business Café step by step and helped us promote it. Last but not least, the committee members became really close friends. We prepared all the workshops together and went for a drink after each one. It's been such a pleasure to work with them.
In the future, we plan to extend the Business Café sessions into something bigger so we can attract more students with different backgrounds and the same passion we have for business.
You may also like to read Natali's story about her student life in Newcastle or get planning what cuisine to try why you arrive in this blog post about the top restaurants in Newcastle.
To connect with other students and explore life at INTO Newcastle University, follow us on Facebook, Instagram and Twitter, watch our YouTube videos or visit our website.