Calling all creatives: 5 reasons to study Art and Design in Manchester
Manchester School of Art's iconic buildings hold some of the most exciting and innovative facilities in the country. Part of Manchester Metropolitan University, it's a unique blend of historic and hyper-modern.
This Art school continues to climb in the rankings every year and now sits in the illustrious Top 10 in the UK.
Find out why you should study an Art and Design degree here.
1. Creative and communal spaces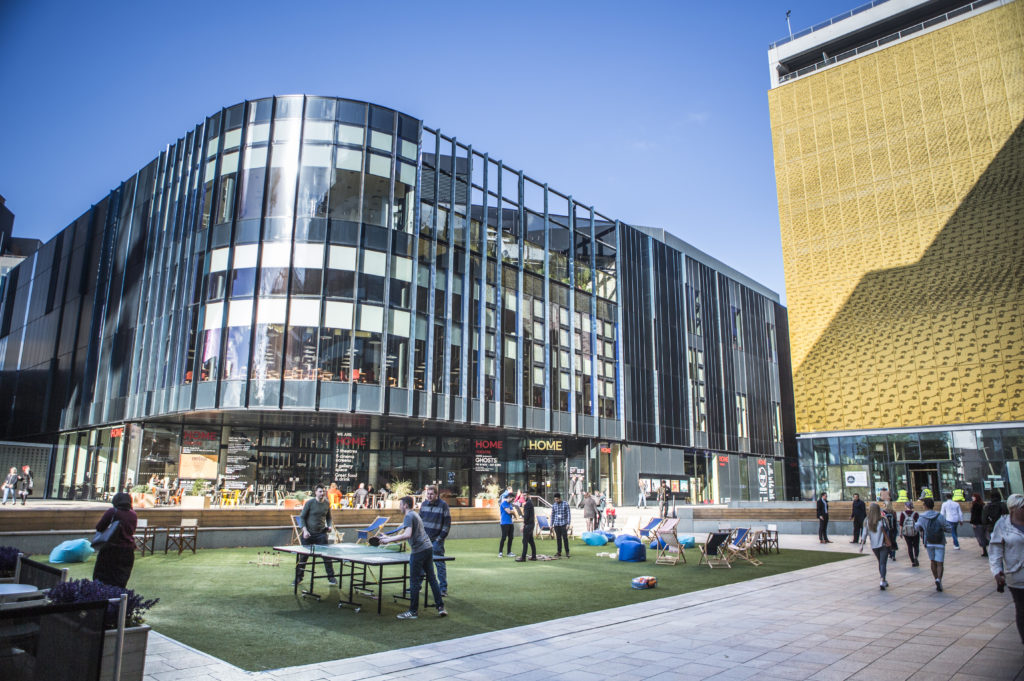 Manchester School of Art is a place where the past meets the future, from the stunning glass-fronted Benzie Building to the gothic Grosvenor Building there's something here for every type of imagination. Open, exciting and interactive community spaces are there to inspire students creativity and experimentation.
Whether you're looking for a workshop or studio to develop your latest work, display your latest creation or if you're simply looking to discuss ideas in the café or communal roof terrace – there's a space for you to express your ideas with fellow artists and designers. Take a virtual tour of this remarkable School with Fine Art and Art History student Charlotte.
2. Facilities to match your abilities
Whilst the RIBA award-winning Benzie Building is an impressive architectural design feat, the specialist facilities inside are just as exceptional. Manchester School of Art boasts 15 purpose-built workshops from ceramics to computer aided manufacturing and film processing to fashion – all supported by skilled technical staff. Whether you like working in traditional artistic mediums or creating exciting digital installations there's something for everyone.
When you're not hard at work on your next masterpiece, there are several exhibition areas and gallery spaces for displaying your own work or for you to be inspired by. Just thought of a new idea and need some materials to get started? Head to the on-site material store in the Chatham Building where you can purchase or loan the materials you need to begin that new project.
If you're a digital artist you can pick up some audio visual equipment from the AV store or spend some time in the video editing and animation suites.
3. Extraordinary Alumni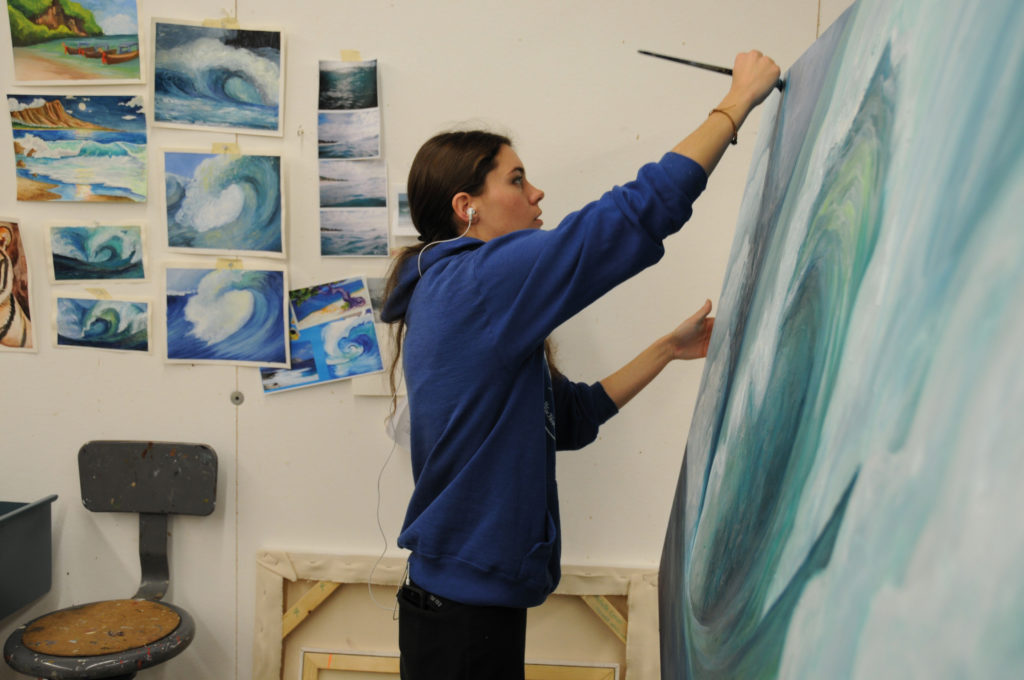 The Manchester School of Art has seen some illustrious alumni throughout its history and as the second oldest Art School in the UK it has an impressive past! With former students including iconic local artist L.S. Lowry and renowned photographer Martin Parr, the school's pedigree is world class.
For a city recognised the world round for its contribution to music, the school has also produced notable alumni connected to the world of pop and rock music. Malcolm Garrett and Peter Saville are two graphic designers responsible for some of the most famous images in music history.
It's not all about Manchester School of Art's past, take a look through recent degree shows which cover work in Animation, Filmmaking, Photography, Fine Art and everything in between. You could be looking at some rising superstars of the art world!
4. Hive of industry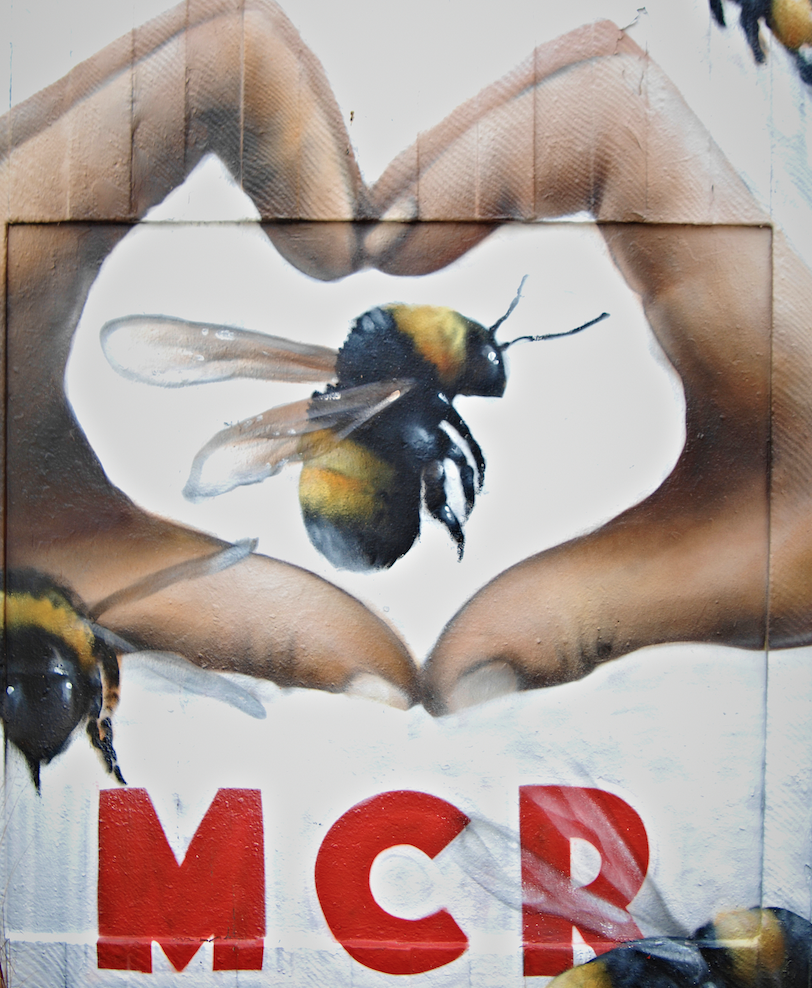 Manchester's symbol of the worker bee harks back to a city at the centre of the industrial revolution in Europe, but at Manchester Metropolitan that philosophy still holds true.
With a focus on practical skills and links to industry, a courses at MMU are designed in collaboration with employers so you can be confident you'll gain experience that will help you in your chosen career whether you're a footloose photographer or an architect's apprentice.
MMU boasts accreditation, approval and recognition from more than 70 professional and regulatory bodies. That's a lot of connections! It gives you the opportunity to get the professional qualifications and experience you need to get ahead in your career. There are also a number of exciting work placement options, so not only do you get the creative buzz of the Manchester School of Art, you also get the excitement of creating, designing and making in a dynamic work environment.
5. The magic of Manchester
Often called the capital of the North, Manchester boasts one of the most exciting cultural calendars in the UK. With an exciting music, art and theatre scene – Manchester has always been a city that has done things its own way. If you're looking for inspiration, you'll be surrounded by some of the most unique and fascinating architecture in the region. An intoxicating mixture of Victorian Gothic, Industrial-era factories and modern glass towers all in a bustling multicultural metropolitan city.
If you're the type that lives and breathes art, you'll be spoilt for choice when it comes to art galleries and museums. Manchester Art Gallery and The Whitworth are two of the big hitters for the visual arts, covering works going back more than six centuries. If modern art is your thing then Contemporary Six and the Centre for Chinese Contemporary Art are two worthwhile exhibits. Of course you can always have a look in the Holden Gallery, the Manchester School of Art's very own exhibition area!
Whether you're hanging out with friends on the hip and student-friendly Oxford Road or taking in the party atmosphere of Deansgate Locks, Manchester has something different to offer around every corner.
Not sure if you qualify for direct admission onto this degree programme? We also offer pathways and English language preparation to help you get to where you need to be. Check out our course page and find your starting point.
You may also like to read our blog about why you should choose to study at Manchester Metropolitan University or Daniela's guide to Manchester for international students.
To connect with other students and explore life at INTO Manchester, follow us on Facebook, Instagram and Twitter, watch our YouTube videos or visit our website.