A career from scratch: INTO Exeter alum Enzo's recipe for career success
When it's time for you to graduate from university, the introduction to the "real world" of job-hunting and career-building can feel daunting.  Finding the right footing in your industry of interest comes from taking time during your studies to hone your skills, gain hands-on experience, and prepare for interviews.
INTO University of Exeter (UOE) alumnus Enzo knows a thing or two about planning to launch a career.  After he completed the International Year One (IYO) program in management and business economics and earned his BA in management and sustainability, Enzo became a customer success manager at Nivo, a FinTech start-up in Manchester.  Now, he is the CEO and Founder of Oven Depot, the exclusive distributor of Ooni pizza ovens in his home country, the Philippines.
Read on for Enzo's recipe for launching career success university.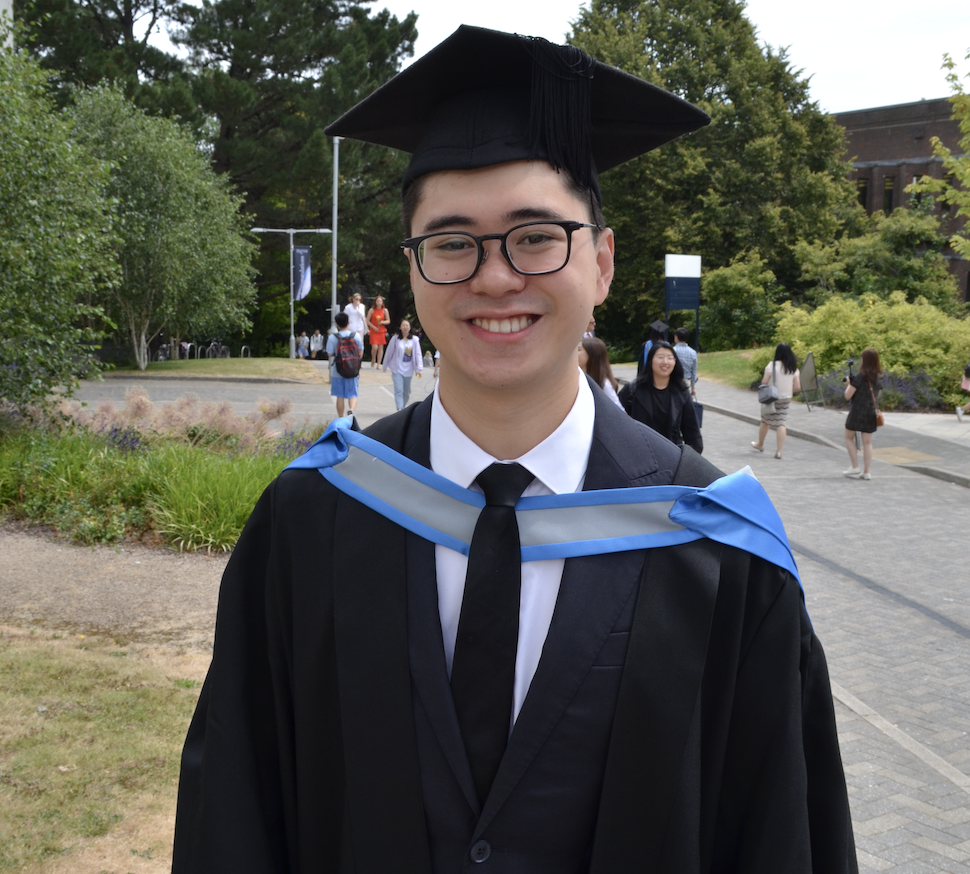 Consider employability early and often in your study journey
As Enzo was weighing his university options before he started studying abroad, employability was top of mind. One of the reasons UOE caught his eye was the abundance of opportunities to prepare for a business career.
"The facilities were A-class… especially the Business School," he recalls.
After choosing INTO Exeter and completing the IYO in management and business, Enzo's entrepreneurial aspirations led him to adjust his course of study so he could develop a skillset different to that of typical management graduates:
"I always knew I wanted to start a business, so I thought management was the right track," he says. "However, after my second year at university, I wanted to give myself a niche and enrol in modules that would give me a unique set of skills."
Enzo pivoted to pursue a B.A. in management and sustainability, taking modules on environmental studies, permaculture, and gardening, which empowered him to become a green consultant for UOE.
Gain as much experience as you can
As graduation approached, Enzo had a great deal of unique work experience to help him stand out during his job search.
"I worked part-time in business development for a crypto[currency] community based in Asia, which led me to attend conferences in London, Paris, and Hong Kong in order to source venture deal flow and expand the private community," Enzo explains.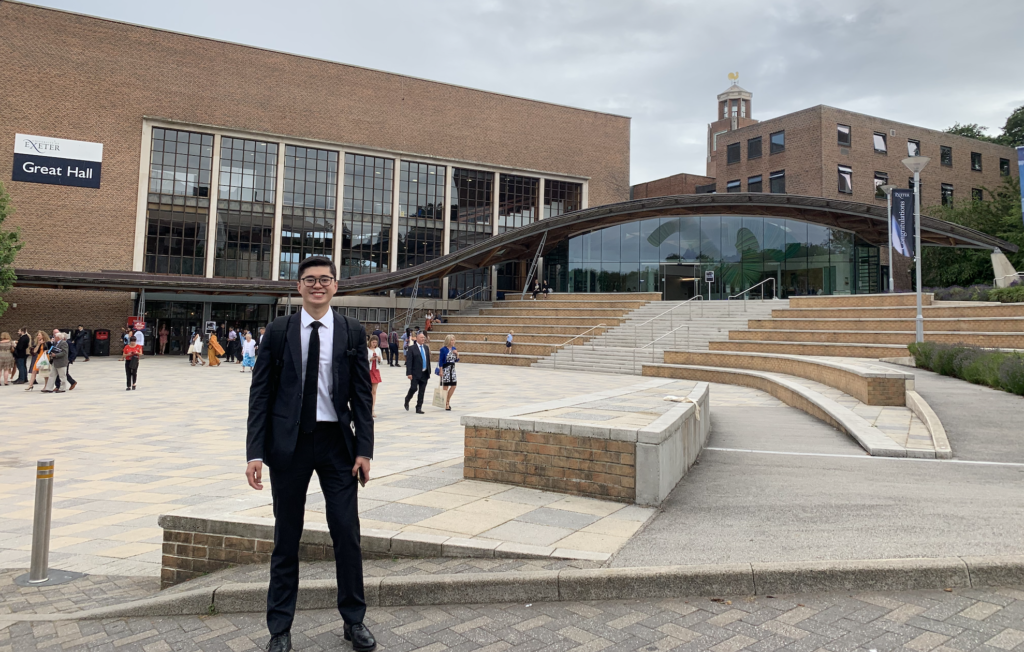 In addition to work experience, Enzo invested his time in extracurricular activities that helped him develop his leadership skills, "from organizing events as president of the Filipino Society, to giving talks on cryptocurrency for he Entrepreneur Society," he shares.
Of course, studying abroad also gave Enzo a chance to interact with people from different cultures—facetime that translated into intercultural communication skills which helped him as he entered the working world.
"You really get to immerse yourself in different cultures, and that really prepares you for the workplace, when you do encounter people from different places, with different mentalities about how they go about their structure and organization," Enzo says.
Prepare to make a lasting impression
Even with this breadth of experience, landing a job out of university was no simple process.
"When I graduated, I applied for probably 50 different jobs, and it was really tough." Enzo says. "You need to be resilient, especially with COVID."
Over the course of weekly visits to the UOE Career Zone, Enzo finetuned his CV and practiced interviewing with career mentors so he could make a positive, permanent impression on potential employers.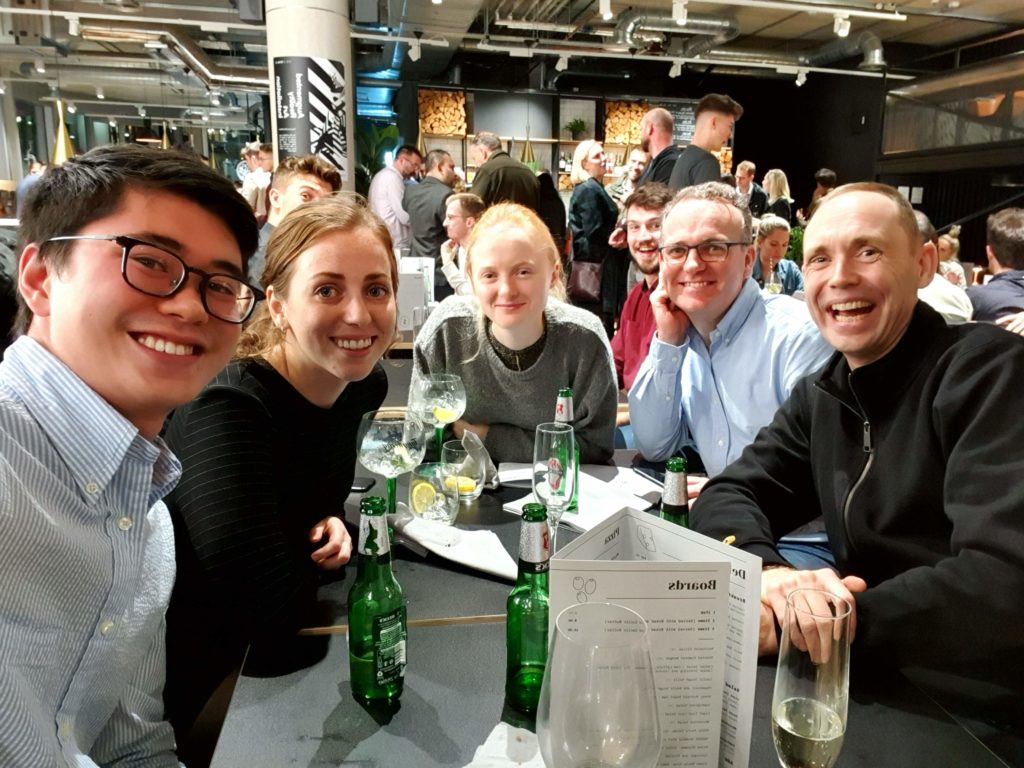 "Always make a great impression on your interviewer," Enzo emphasizes. "I applied for a new consultancy firm in Manchester and made it to the final round, but I ended up not getting offered the job. A few months later, the interviewer me to a role in a start-up that he thought I would be fit for."
That opportunity was the customer success manager role at Nivo, which ended up being Enzo's first job after university.
"Never would I have thought that a failed interview would have a happy ending!" he admits.
Follow your passion, even if it means taking risks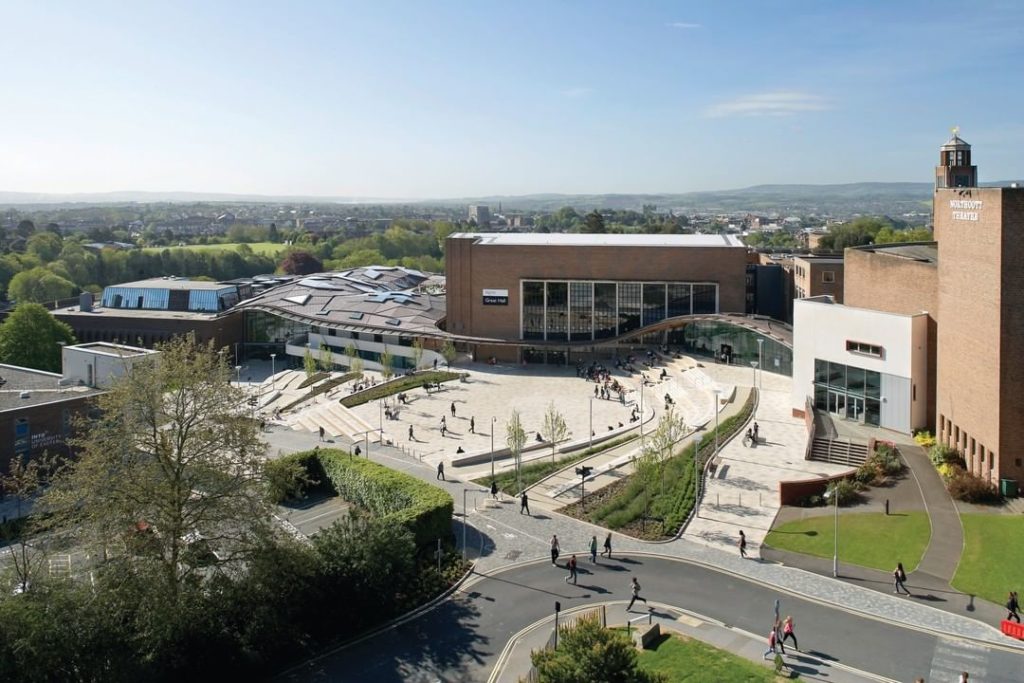 After a year and a half as Customer Success Manager at Nivo, Enzo made the bold decision to return to the Philippines and dedicate all his time to growing his own business venture.
"I felt I was ready for my next big thing," he said.
The thing, of course, was selling and distributing Ooni ovens in the Philippines, a project whose origins can be traced back to December 2019.
"I bought an Ooni Koda pizza oven as a Christmas gift for my parents," Enzo reveals. "[It] took up more than half of my suitcase, but I took it to the Philippines from the U.K. Our Ooni became our family staple, and whenever we have parties, I always make pizzas."
Enzo recognized in Ooni a product he was passionate about, with the power to bring people together.  Six months after bringing the Ooni home to his parents, he secured the exclusive distributor license for Ooni in the Philippines.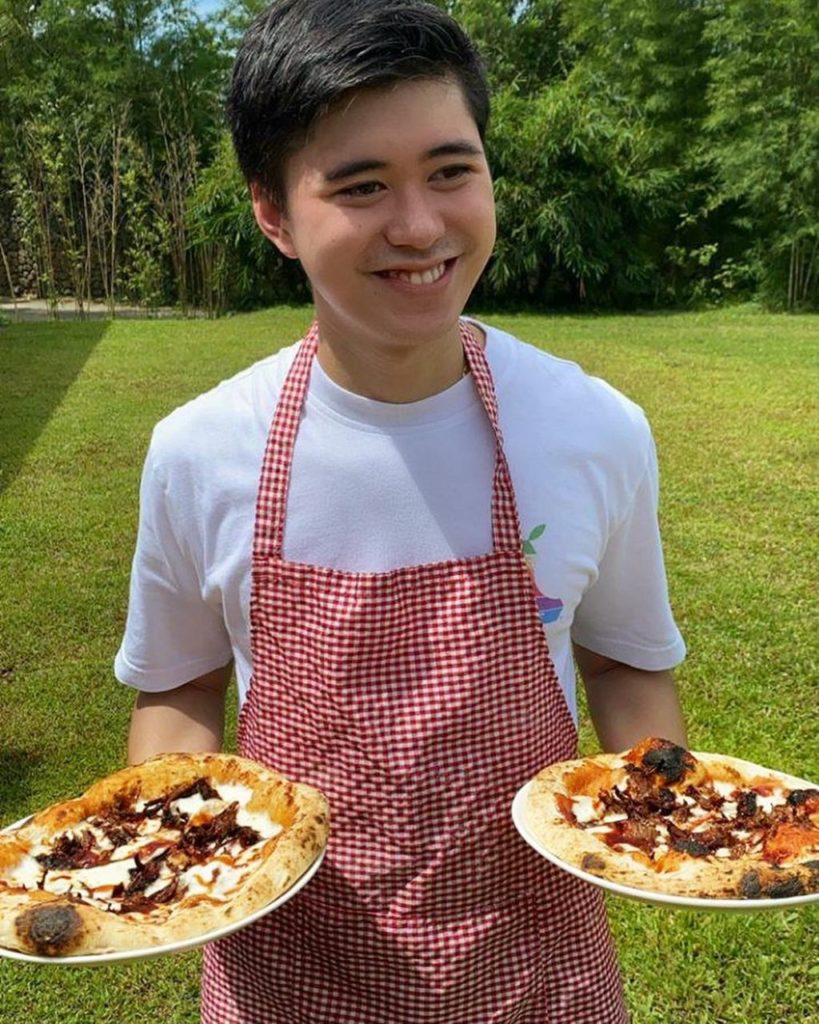 Today, Enzo's business is growing rapidly, and he's hired a small team on the ground to meet customer requests.
"The demand for our ovens is through the roof," Enzo reports. "We've started to see a lot of our customers start small business making their own pizza and selling it. Over the next few years, we really hope to see the Ooni as a staple in every family home."
Over the course of his time in Exeter, Enzo collected the ingredients he needed to turn his career aspirations into reality. And, when the chance to leverage his experience and skills to pursue his passions—to make a career from scratch—presented itself, long-term preparation and dedication made him ready to seize the opportunity.
At the end of the day, that's his biggest piece of advice to students looking to follow in his footsteps:
"Take a leap," Enzo urges.  "If something interests you, go for it."
Watch Enzo's Instagram Live
You may also like to read University of Exeter graduates answer your questions about studying abroad or Polina's story since graduating from INTO Exeter.
To find out more about your study options with INTO, click here to visit our website.
Feeling social? follow us on LinkedIn, Facebook, Twitter, Instagram and YouTube.