9 things to expect as a new international student in the UK
If you haven't studied abroad before, it's difficult to know what to expect when you arrive in the UK.
So to help make that transition easier, Jose from Ecuador, who has been studying Year 1 of BA (Hons) International Business with International Year One at INTO Glasgow Caledonian University (INTO GCU) since September 2019, is here to share his story.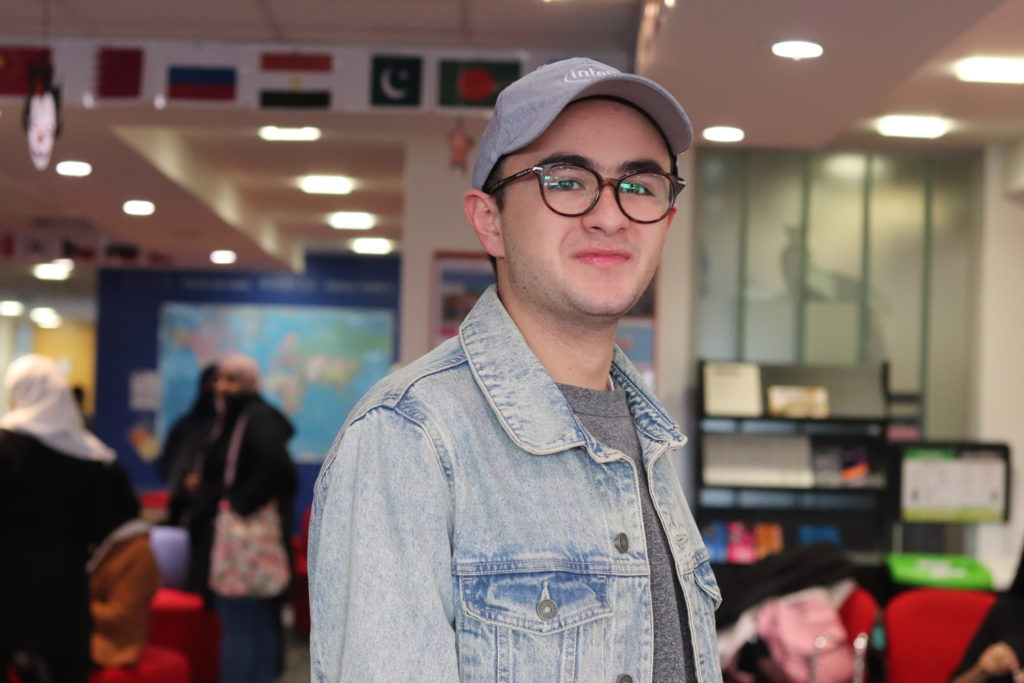 Leaving Ecuador for Scotland
The day I took my first step onto the plane to Glasgow, I knew my life was going to change forever. I felt scared, nervous and anxious, but at the same time I was happy and excited for this new life to come.
There are a few things I wish I knew to expect before arriving in the UK, so here is a list of things to expect for international students coming to study here.
1. Prepare for some culture shock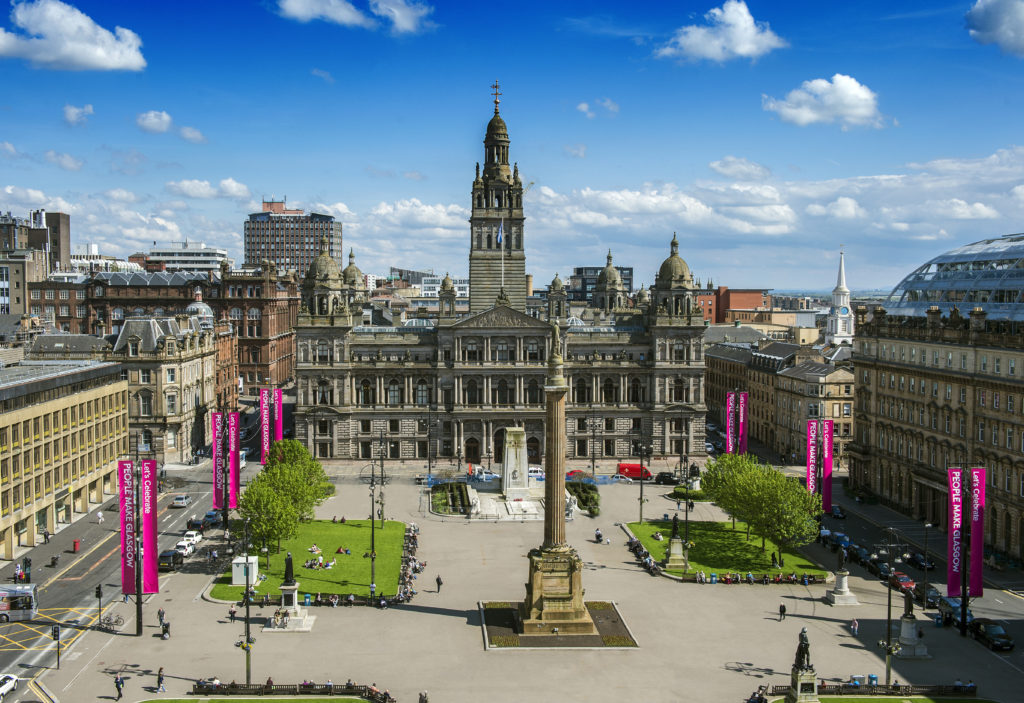 My first month as an international student has been an emotional rollercoaster, mostly because of the culture shock. The total change of environment started to make me understand a variety of things I did not think of before coming to the UK.
Prior to my arrival, nobody had explained to me the magnitude of how much culture shock will affect your daily life. Coming from Ecuador, more or less everything is a bit different here. From really basic things such as food, to even crossing the road.
2. The food is very different to home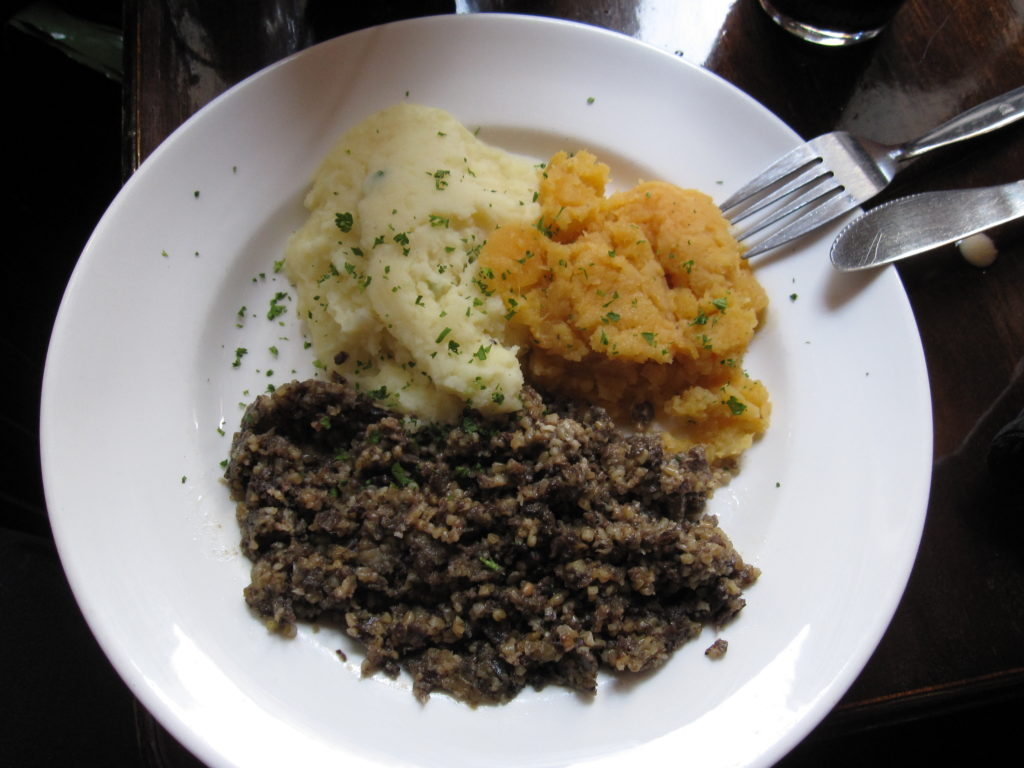 British, and more importantly Scottish, cuisine is definitely out of the ordinary. Scottish people love their fried food and their traditional dish of 'haggis, neeps and tatties'. Haggis, neeps and tatties is a classic Scottish dish of haggis (sheep's offal) with mashed potatoes and turnips.
It is basically a mixture of cow liver, heart and lamb lungs, served up with mashed potatoes and turnips. I know it does not sound particularly appetising – but it is actually pretty good and definitely worth a try!
3. Everything is on the opposite side
I know it sounds strange, but I genuinely believe, as I'm sure most foreigners coming to the UK would agree, getting used to the traffic system takes time.
As you may know, in the UK they drive on the left side of the road. I did not expect this to be an issue for me, but it is actually a big part of the culture shock I had. At first, I felt like I never knew where cars were coming from or where they were going.
Also, everything is on the opposite side believe it or not. Doors open in a different direction and even screws adjust differently. Little things like this were a big part of my culture shock, but soon they became a good source of comedy and a good story to tell my family and friends back home.
4. There are amazing shopping opportunities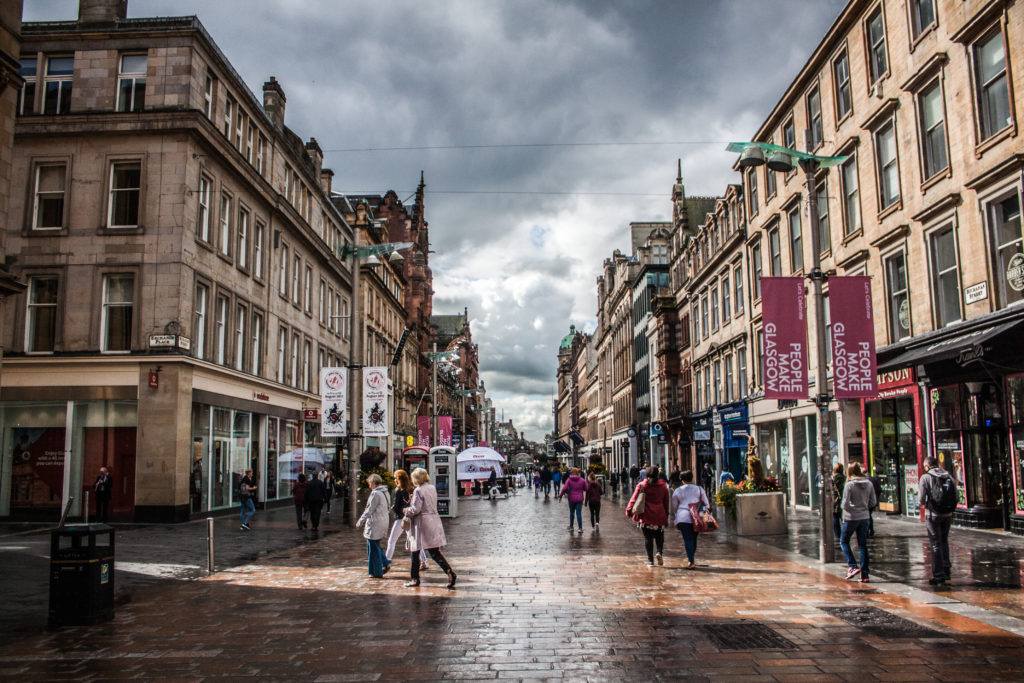 If you are like me (a bit of a shopaholic) then Glasgow is a perfect city for you. There is a great variety of stores, from the more high-end like Armani to shops like Primark which are amazing value for your money.
The best thing? All of these shops are just five minutes away from GCU's campus.
5. You'll hear a lot of international music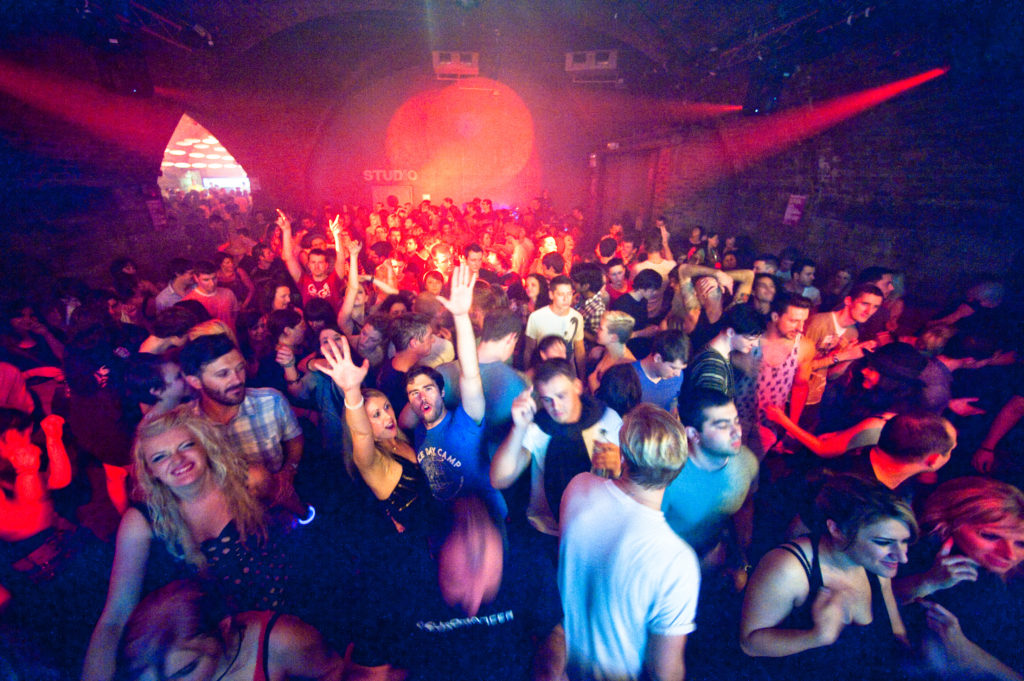 The nightlife scene in Glasgow is extremely diverse and accessible. There are endless nightclubs and bars that play all types of music. The Arches (above) is a bar, arts venue, theatre, live music venue and nightclub in Glasgow, Scotland.
I've been to venues that play techno, mainstream, indie, and my personal favourite, Latin-American music. Whatever your scene, there will be a place where you will have a good time.
6. British weather is something else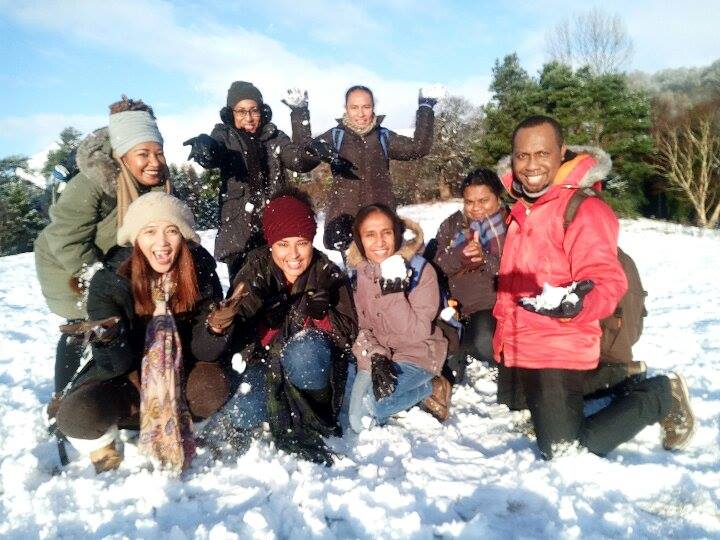 Being outdoors for me is still a bit tough. Back home, the weather for me was perfect – not too hot or too cold, just right. But as we all know, the UK and especially Scotland can be quite cold and rainy.
I know that eventually my body will get used to it, and it definitely isn't as big of a deal as people outside of the UK portray it to be.
Click here to read the time that Papuan students (pictured above) saw snow for the first time!
7. Understanding the Scottish accent
A concern for many coming to Scotland is the Scottish accent. During my first week here it was hard understanding what many Scottish people said, but eventually it got easier.
One month in, and I can say I understand around 90% of what people are saying. I constantly asked people to repeat themselves, which was a bit awkward, but sure enough every Scottish person I met was so helpful. It was just delightful.
8. Scottish people are so friendly
Scottish people are just so nice in every sense of the word. I genuinely understand why the city's slogan is "People Make Glasgow". Glaswegians will help you whenever you feel lost or need something.
Don't feel scared if a stranger starts talking to you, more often than not they just want to have a conversation and get to know you. Maybe you will gain a friend that day, who knows.
9. The education system will keep you busy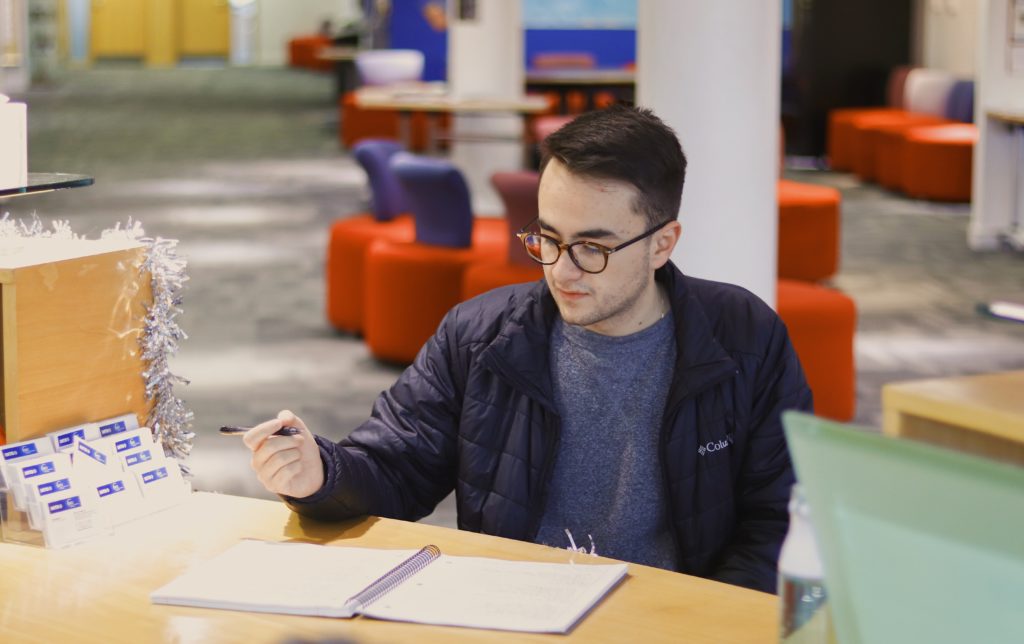 Classes and learning in general for me was pretty familiar. I was used to doing a lot of homework and studying on my own personal time and that is exactly what INTO is.
It is hard and challenging, but the amount you learn makes it all worth it. There is a lot of homework and independent study time. If you want to learn and be constantly questioning things, you will be busy the whole year. I think that is the best way to be as you really learn!
My advice to new international students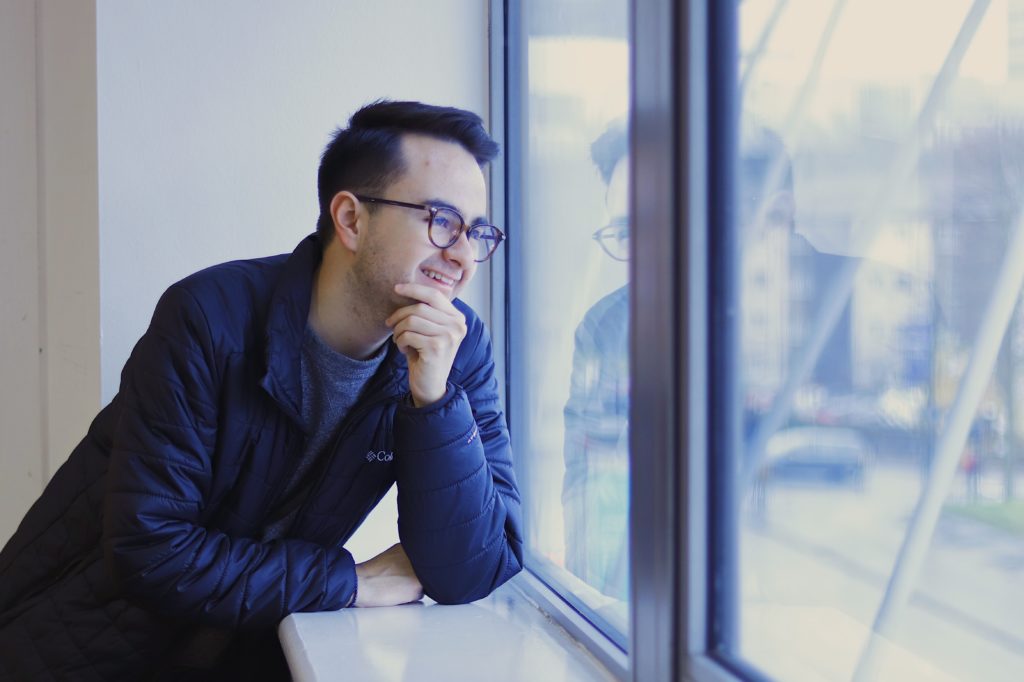 I believe that the most important advice I could give to anyone who is coming to Glasgow Caledonian University is to get involved in extracurricular activities. This was important for me so I wouldn't get homesick and could start to build a life here. University is a once in a lifetime experience and there are so many opportunities you can take.
For example, there are lots of different societies and clubs you could be a part of. You could join the choir or even the CSI society. Societies are great because not only do they have a fun social aspect, but more often than not they can add to your employability!
Just get out there and try everything. This is a time you in your life where you can explore what you like and what you don't. In a new city, you are free to get out there and enjoy life. INTO is a great step prior to university because the staff here support you completely and you will get to meet other international people who come from totally different cultures.
I believe that Glasgow is a magical city and once you throw yourself into life here, the thought of leaving becomes very hard. I immediately felt welcome and a part of the community here. My first month here has changed my life completely and I can't wait to see what the future holds.
You may also like to read Waleed's story about arriving in Glasgow from Pakistan or 5 fears that Justin overcame while studying abroad.
Want to study in Scotland? Find out what courses we have on offer at INTO Glasgow Caledonian University on our website.
Follow us on Facebook, Twitter and Instagram for all the latest on studying abroad in Scotland.