Student stories: from Papua to Scotland
INTO University of Stirling welcomed eight Papuan students to Scotland, who are all aspiring to study a Masters in Sports Management. 
Sepia, Danitje, Fera, Joice, Bernharth, Elna, Siska and Uni, tell us why they love studying abroad and how they adjusted to life in snowy Scotland. 

Our first impression of Stirling
Our first thought when we first arrived was this country is cold; but it's also so green and beautiful and the scenery is absolutely amazing.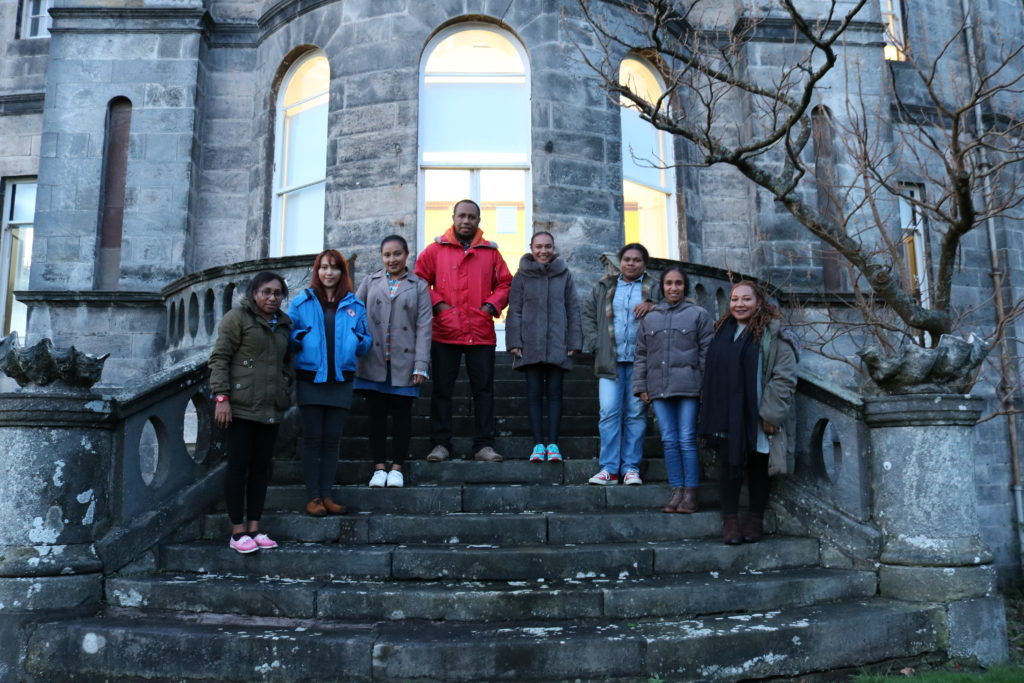 We were very surprised at how friendly everyone is here. In our first week, some of us got lost and asked a local for directions, and instead of just telling us where to go, he walked with us and showed us the way.
People in Scotland are so thoughtful and friendly.
Adjusting to a new culture
Adjusting to the Scottish way of life might be difficult for some students, but this was not the case for us. We decided to embrace the culture and explore everything Scotland had to offer.
We decided to embrace the culture and explore everything Scotland has to offer.
It doesn't snow in Papua. But, when it started to snow here, we were so excited. The first thing that came to mind was to have a snow fight, build a snowman and make snow angels.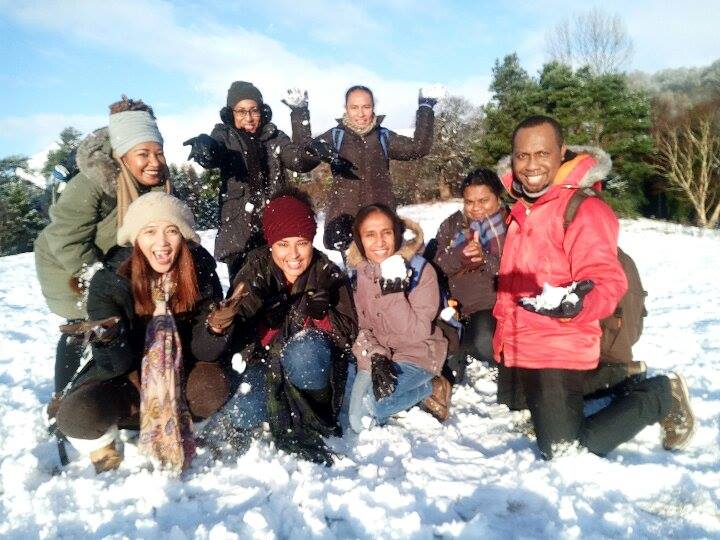 We had so much fun playing in the snow, it was great.
Coming to Scotland gave us a chance to experience snow for the first time ever.

Exploring Scotland
So far, we have visited the Wallace Monument, explored Stirling city and we also visited Stirling Castle. Some of us went shopping in Glasgow city too.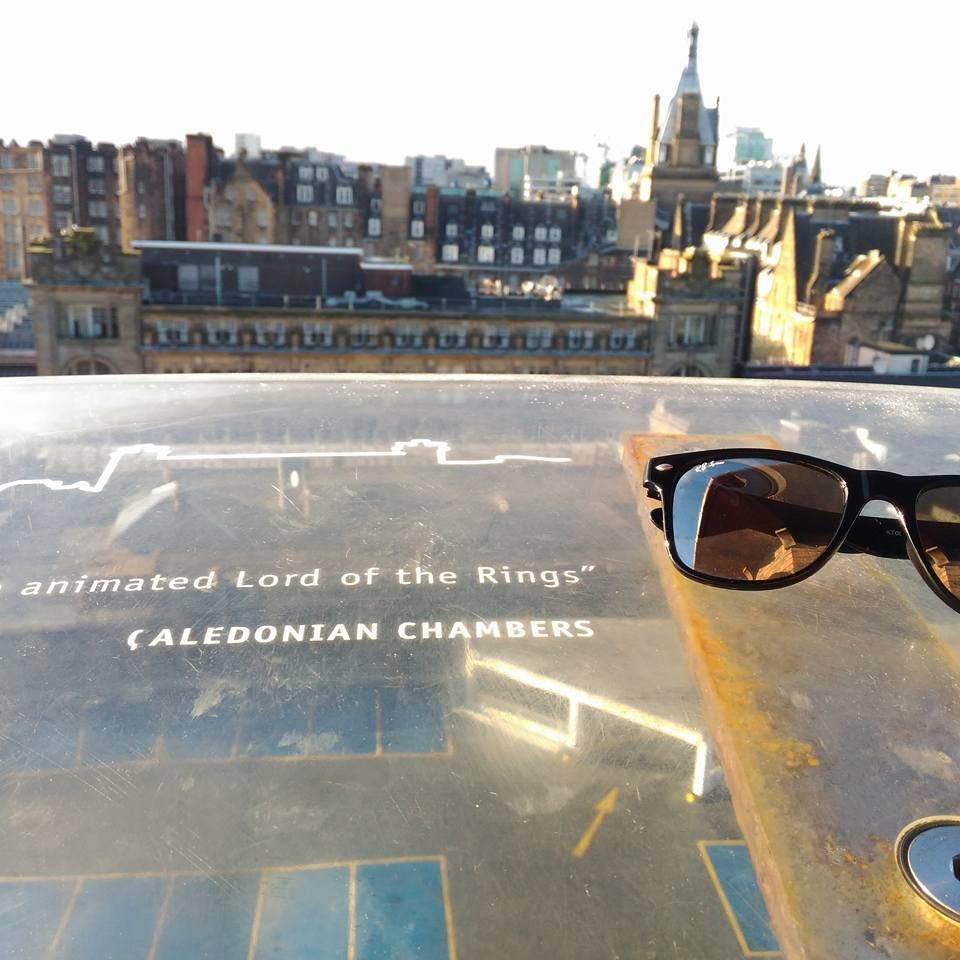 The Student Services Team organised a trip to Edinburgh where we got to see the amazing architecture and discovered more about its fantastic history.
Not everyone gets a chance to study abroad, but we were given a great opportunity and took advantage of everything.
Tackling Scottish food
We were very excited to try Scottish food and explore new things to eat. Our idea was to avoid eating rice for a whole month, as we eat rice constantly in Papua.
So far, we have tried different pasta and potatoes dishes and the dish we are really excited to try is haggis.
Studying abroad is a fantastic life experience. For inspiration, read Ali's story on how studying abroad was the best journey of his life; or how students settled in to their new home in the United States. 
Don't forget to follow us on Facebook, Twitter, Instagram and YouTube for the latest studying abroad stories in Scotland.