5 reasons why Perth is the perfect place to launch your career 
Australia's west coast city of Perth is a first-rate study destination for international students, but it doesn't need to end there. Once you've graduated, why not continue to enjoy the relaxed, sunshine-filled lifestyle, stunning scenery and thriving food culture by starting your career here too?
Luckily for you, Perth's job industry is booming thanks to its location and natural resources, strong economy and ongoing investment in developing the city's infrastructure. Employees here enjoy high salaries and a good work-life balance, making Perth a desirable place to work.
In case you need further convincing, we've got five reasons why Perth is the perfect place to start your career in Australia.
1. Career opportunities on your doorstep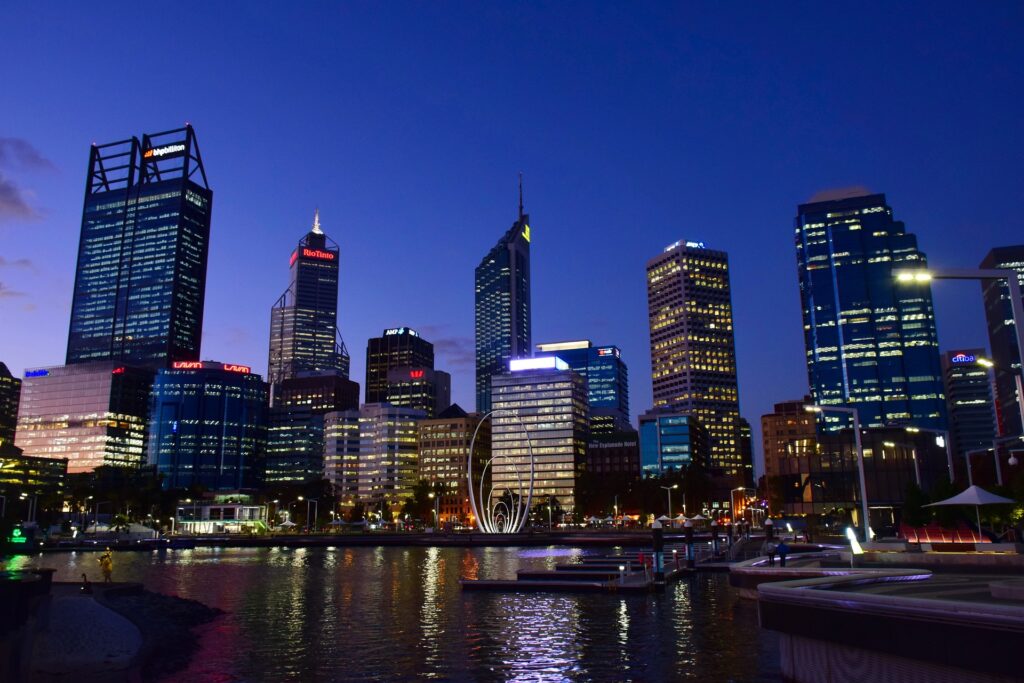 You'll find stock markets all around the world, and Australia is home to the Australian Securities Exchange, or ASX.
The corporate headquarters of a third of ASX-listed companies (thinkperth.com) are in Perth, making the city the economic capital of Western Australia – and also encouraging many companies to establish or relocate their headquarters here.
And with more businesses basing themselves in Perth, comes more job openings for graduates. You'll be pleased to hear that skilled professionals here are well rewarded: Perth offers the second highest average income out of major Australian cities (Deloitte Access Economics 2022).
2. Extended post-study work rights for international students
You'll need to obtain a post-study work visa to stay in Australia after graduating. Thanks to Perth's regional status, you may be eligible to stay up to six years on a post-study work visa if you study and launch your career here – one year longer than in Sydney, Melbourne and Brisbane!
This benefit is for eligible courses only, so always check government advice for the most up-to-date visa information.
3. A thriving city for growing businesses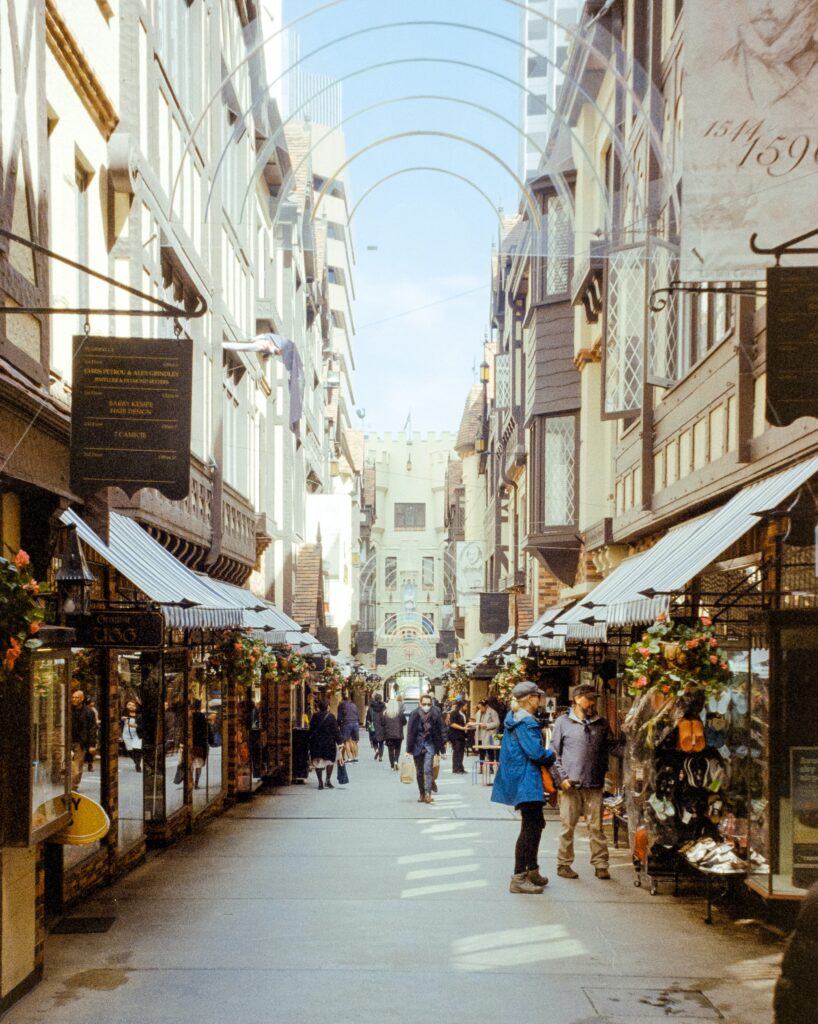 There's never been a better time to start your career in Perth. Australia's fourth largest city is growing rapidly – leading to strong job prospects. Billions of dollars have already been invested in major projects, from world-class sporting and entertainment venues to a new state museum and airport upgrade.
Perth continues to invest in growth. Perth's AUD $1.5 billion City Deal will unlock economic benefits, bring investment into the city center and, importantly, create almost 10,000 new jobs (thinkperth.com).
It's not only the city that's thriving: Western Australia is blessed with plenty of natural mineral and energy resources, helping establish Perth as the resource and energy capital of the Indo-Pacific region. Today, the city is home to 100+ resource and energy companies. Eight of the world's 14 largest energy and mining companies have offices here – including ExxonMobil, Shell and BP.
These aren't the only sectors that are big in Western Australia. Others include construction, services, tourism and agriculture, providing qualified graduates with a range of industries to work in.
4. Ideally located for global travel and business
Perth is Australia's gateway to Asia. The city's international airport offers regular direct flights to most major hubs in Asia – for example, Singapore is only a five-hour flight away. Not only will you never be far from friends and family, this proximity to major trade markets provides increased business opportunities and helps Perth's companies make strong international connections.
Perth is also advantageously situated in a time zone shared with approximately 60% of the world's population. Even in a globally connected, 24-hour world, being able to do business in the same time zone has its advantages, helping companies collaborate and grow more easily.
This connectivity with a large part of the world could be why Perth is one of Australia's most multicultural cities, in one of the nation's most diverse states: 37% of Western Australia's population are born overseas, representing more than 200 nationalities and 270 languages (thinkperth.com). As an international student – and graduate employee – you'll feel welcomed and treated equally here.
5. A healthy work-life balance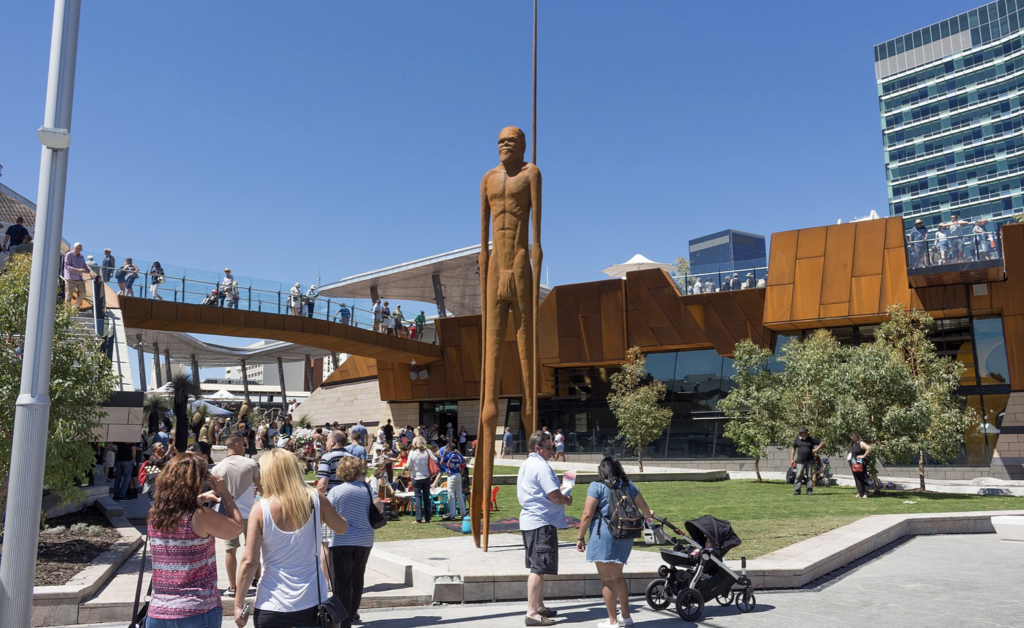 There's more to life than working, and in Perth it's easy to get the balance right! The Australian lifestyle is laidback, and the country's workforce and employers place great value on achieving a healthy work-life balance while staying highly productive.
Perth offers an unbeatable lifestyle and is recognized as one of the world's most livable cities (Global Liveability Index 2022, Economist Intelligence Unit).
It's also a beautiful place to work. The Central Business District is on the waterfront of the Swan River, and Kings Park – one of the largest inner-city parks in the world – is centrally located too. Want to head to the beach before or after work? With over 19 beaches in Perth alone, you'll be spoilt for choice.
Perth's affordability also makes it an attractive place to work. The city has a lower cost of living than Sydney and Melbourne (Worldwide Cost of Living Survey 2022, Economist Intelligence Unit). So, you'll have more money to spend on enjoying all that Perth has to offer – including cosmopolitan shopping and dining, or road trips to some of Western Australia's must-see destinations.
Find out more about getting career ready with a UWA College pathway, leading to a degree at The University of Western Australia. UWA College's high-quality programs, exceptional support and interactive learning environment will help you to achieve more in your studies and beyond.
You may also like to read why international students love living in Perth or 7 in-demand jobs in Australia – and how to prepare for them.   
 You can follow us on Facebook, Twitter, Instagram, LinkedIn, YouTube and TikTok.   
Provider: The University of Western Australia (UWA), UWA College in Partnership with INTO Perth, CRICOS 00126G, PRV12169, Australian University, INTO Perth Pty Ltd is an approved third-party provider of The University of Western Australia and will provide the course on its behalf.