The best apps that every student needs
Got your keys? Check. Wallet? Check. Phone full of the best apps for students? Erm…no? No fear – we asked our friends at Student Beans to come up with a list of the best apps that every student should download before leaving the house…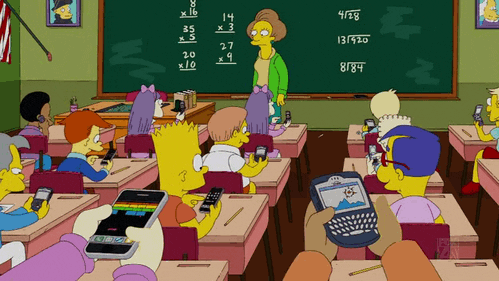 1. Be inspired to learn 
If you're looking for some inspiration then the TED app is for you! The app is full of TEDTalks from inspiring and fascinating people across the globe. You can watch the talks in subtitles in over 90 languages directly on your phone or tablet, curate your own playlist and download full videos to watch when you're offline. No more boring bus journeys for you!
Get the app for iPhone and Android.
2. Find the best discounts near you
This app from Student Beans lets you unlock student discounts at nearby shops, restaurants and bars. This app works like a digital student card and it's an essential for every money-savvy student out there! There are over 10,000 venues listed, from local businesses to high-street stores and restaurants, including Jack Wills, New Look, Zizzi, Cineworld and La Tasca.
Get the app for iPhone.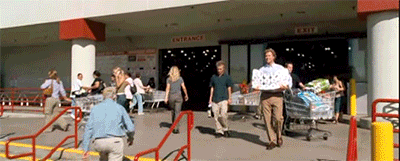 3. Revise like a pro
ExamTime is an easy-to-use study aid designed to help you do well on those dreaded exams. The app allows you to create online mind maps, flashcards, notes and quizzes – so it caters to all sorts of studying techniques. You can also share your resources with your coursemates. Plus, it's always handy having your notes stored in one place.
Get the app here.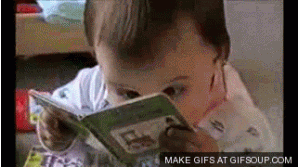 4. Write a to-do list
Any.do is an award winning to-do list app that has some handy life-planning tools all students could do with. The app uses a simple and uncluttered design which makes it super easy to use. It has voice detection in multiple languages and it syncs simultaneously across multiple platforms so you won't lose your list.
Get the app for iPhone and Android.
5. Keep track of your finances
MoneyWise is a handy app that helps you keep track of your finances so you know how much you have left at the end of the month. There are many helpful features like the graph section, which allows you to highlight one set of data against another. Once you've sussed out your money-wasting danger zones you can start being a better budgeter and save more money!
Get the app for iPhone and Android.
6. Take the best notes
EverNote is recognised as one of the best note-taking apps available, with tags, separate notebooks, iCloud sync, and much more. You can even take photos of a blackboard or syllabus and attach the relevant course or module tag to it. If you're looking for a way to take notes without any hassle and find them at a moment's notice, EverNote is your friend.
Get the app for iPhone and Android.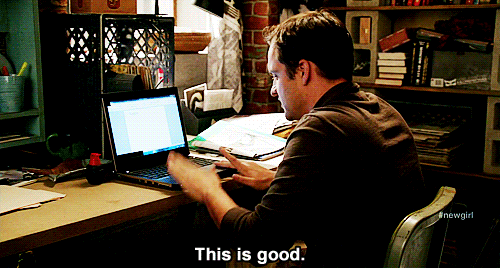 7. Cut down on your paperwork
Genius Scan is a clever little app that scans documents and turns them into high quality PDFs that you can export. Cut down on the clutter and prune your paperwork; instead of searching through that pile of stuff on your desk, a few taps in Genius Scan and you've found what you're looking for.
Get the app for iPhone and Android.
8. Find the best bits on the internet
Feedly is an exciting new way to browse and share amazing finds from your favourite websites, blogs and YouTube channels. Instead of having to hunt down for news, Feedly delivers them to you. Your favourite content gets transformed into pocket-sized cards which load super fast. This app makes browsing a lot faster and a lot more fun and you'll always be in the know.
Get the app for iPhone and Android.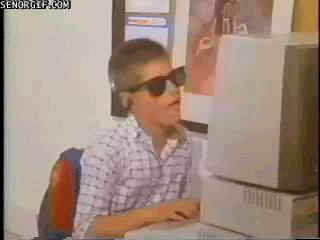 9. Get your citations done faster
You might be familiar with the EasyBib website that formats citations in your bibliography so you don't waste time doing them all yourself. Good news: the website has an app! The best aspect of the EasyBib app is that you can scan a book or magazine's ISBN bar code to record the information for a citation. You can add citations on the app and email those citations to yourself. Just as if you were using the EasyBib website, the app will generate MLA format citations for free. If you want to generate citations in other referencing styles, you have to pay for a subscription.
Get the app for iPhone and Android.

This article was brought to you by money-saving student website, Student Beans. To get everything you need for the year ahead at uni, check out The National Online Freshers Fair from Student Beans. You'll find unbelievable offers and stunning deals on restaurants, going out, fashion, tech and more.