Bioprocessing – what is it and why study it? All you need to know!
For students considering their career options, many are looking at a broad range of options in the Health or Biotechnology fields. And the expanding industry of Bioprocessing is definitely worth looking into!
We interviewed Dr. Parviz Ayazi-Shamlou, a Chemical Engineer with 40 years of academic and industry experience in Biopharma, and the founding Executive Director of the Jefferson Institute for Bioprocessing (JIB) at Thomas Jefferson University (TJU).
Read on for some of his insights, or why not listen to the full interview.
What is Bioprocessing?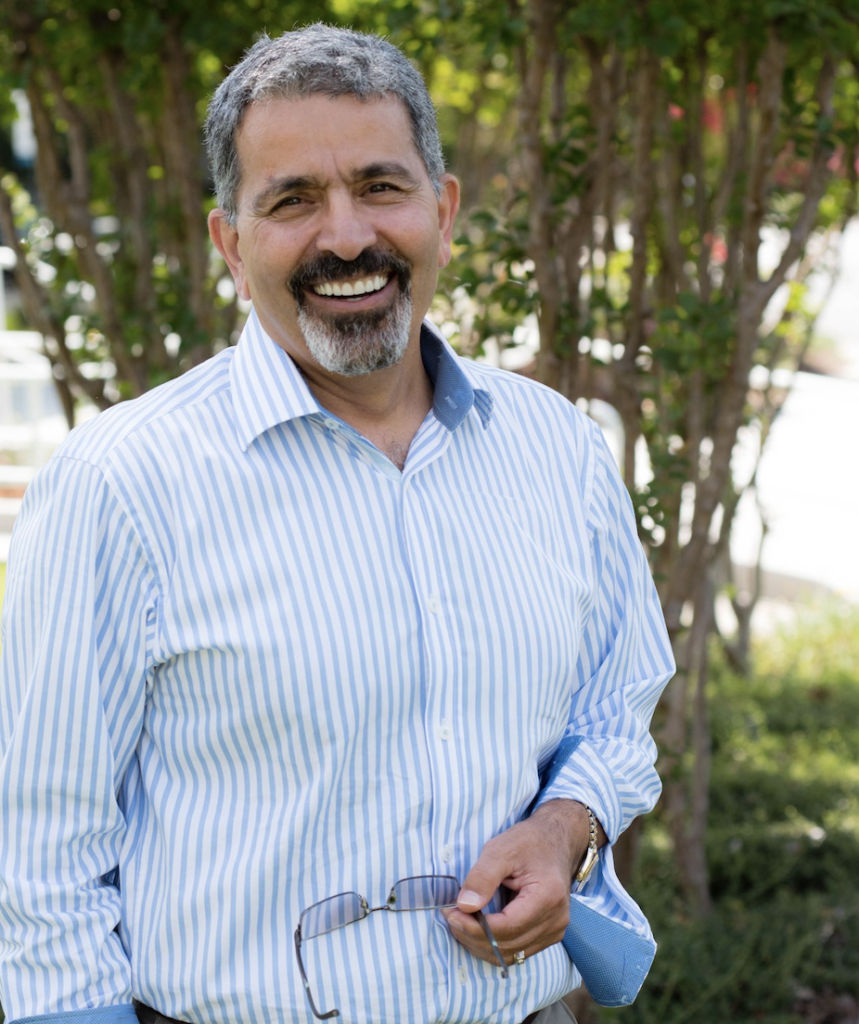 It looks at the processes that take living cells or their components to make products, typically for commercial use – anything from food to biofuels to pharmaceuticals.
An early example was the evolution in the production of insulin. When scientists first discovered they could treat diabetes with insulin, the medical firm Eli Lilly produced insulin large-scale with a process that extracted it from cattle and pigs and then purified it for human use. However, demand outstripped supply.
Dr. Shamlou notes: "It took a while, but [Eli Lilly] came up with a radically new way of making insulin that didn't require animals. They identified the genes responsible for expressing insulin in our bodies, and scientists were able to take that and put it inside a yeast cell, the same yeast cell we use for baking. We can put that gene inside that cell and now grow the yeast cell in the laboratory in a bioreactor.
And you could also use other cells, really, for the first time they used E coli. E coli is a very harmful micro-organism, normally, but we were able to harness the power of E coli to make insulin.
By taking the gene that makes insulin, by putting that inside the cell, we were able to grow the cells. And each time that cell multiplies, it made a tiny, tiny, tiny amount of insulin. The good news is that E coli grows very fast, so [Eli Lilly] were able to build these huge reactors. In these reactors they were able to manufacture insulin in a laboratory without the need of animals.
Of course, you realize the insulin is inside the cells and we now have to break the cells open, release that insulin and purify it because you don't want all the junk in there! So that you go from 99% impurities, stuff that is in that reactor that are not only wasteful, but also dangerous to patients, to something that is 99.9% pure insulin. So that's the beginning; we call that the 'Big Bang', in Bioprocessing! When they came up with this in 1982, that's when the first truly bioprocessing manufacturing process was established by Eli Lilly."
What academic backgrounds are a good foundation to study Bioprocessing?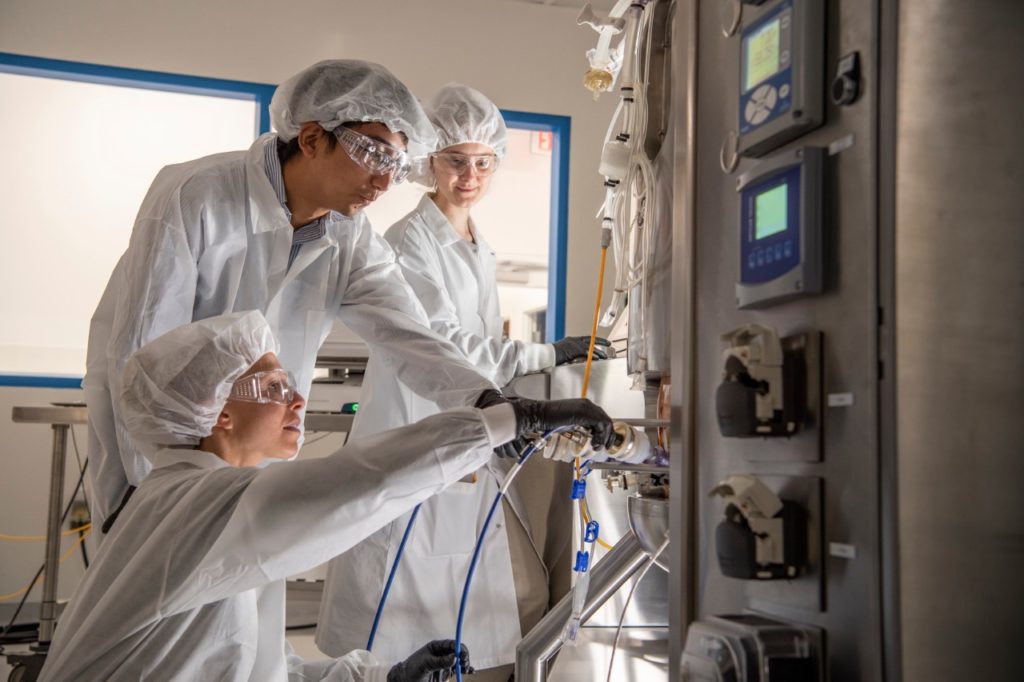 Bioprocessing is at the juncture between the Life Sciences and Engineering, so a foundation in either will find you well-prepared to pursue Bioprocessing. 
Or you can start from an Engineering, Chemical Engineering and Mechanical Engineering foundation.
What are my degree options?
It's important to consider the degree program options, the curriculum offered and the facilities provided for training. The Jefferson Institute for Bioprocessing (JIB) offers several different degrees.
The most popular is MS in Biopharmaceutical Process Engineering. The program is 36-credits and can be completed in 12 months. They offer a certificate in Biopharmaceutical Process Development if you have a Bachelor's degree in Engineering or Life Sciences. They also offer a BS or MS in Biotechnology with a concentration in Biopharmaceutical Process Development.
If you're looking for an advanced education they offer a PhD in Biologics Process Engineering. JIB is the only facility in North America that combines commercial single-use processing equipment with the internationally recognized National Institute for Bioprocessing Research and Training (NIBRT) curriculum.
Tell me more about related fields…
Bioprocessing interacts closely with a number of related fields, eg. there's a significant commercialization and business end to the development of pharmaceuticals.
They're also highly regulated, by the FDA in the US and by other regulatory bodies in countries around the world.
With that in mind, JIB offers a number of concentrations as part of their Master's program including modern vaccine manufacturing, a commercialization concentration in partnership with the Jefferson iMBA, a regulatory and quality concentration, and a replacement protein and monoclonal antibodies concentration.
Focus on career prospects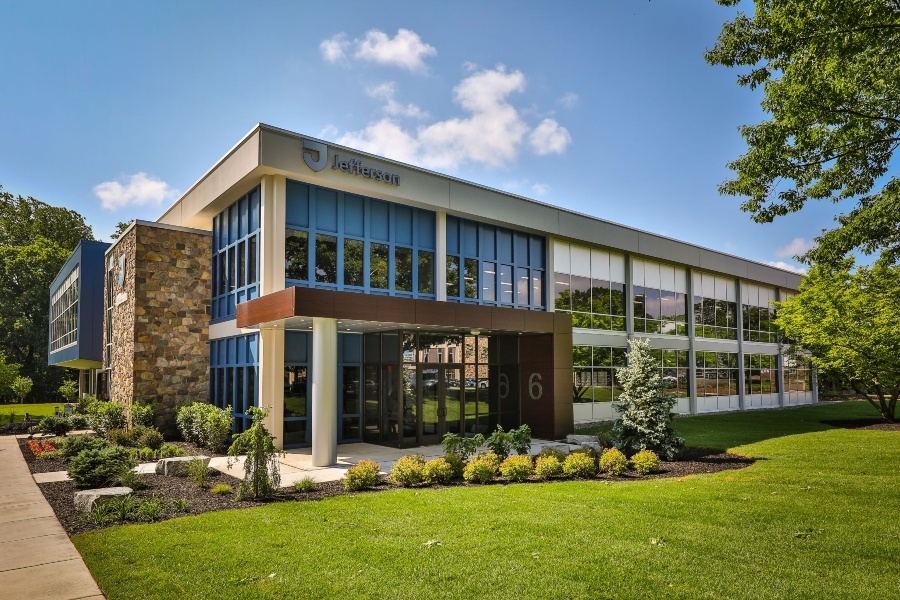 Career prospects in the industry are very strong. When choosing a program, you may want to consider proximity to local companies looking to hire talent.
For instance, Science Center published a list last year of the top 10 US Biopharma Clusters, which included the Greater Philadelphia region, making Thomas Jefferson University an ideal location to study and find OPT opportunities.
The US Bureau of Labor Statistics indicates that the median pay for a Biomedical Engineer in the US in May 2019 was US$91,410 and that the demand for this profession is growing.
Why study Bioprocessing today?
Dr. Parviz Shamlou shares: "If you look at COVID-19, if you look at the vaccines, you'll hear all the time in the news the challenge is we don't have manufacturing capacity even if we find one, because existing manufacturing techniques are slow, complex and not scalable. Do you know how we make vaccines?
They take chicken eggs and each egg is infected with the virus. Imagine how many eggs we have to have in order to supply the billions of vaccine doses we need! It's exactly like the pigs and cows that we had to use [to get insulin]. So, the future of vaccines is not in using eggs. The future is in using exactly the same kind of techniques that some of us are working on right now. These new, advanced vaccine manufacturing technologies are out there, but they're in their infancy. We haven't invested in these technologies because infectious diseases wasn't a high priority in the West.
But now that it is, there'll be a significant increase in process development, bioprocessing of advanced vaccines. Biotechnology traditionally is the kind of things that happen in small laboratories with tiny quantities. You do everything in a test tube. Now you take that onto an industrial scale: making the same drug to supply a market with tens of thousands of patients, or in the case of COVID-19, billions of patients that are out there. So, the difference is one of scale of operation."
To learn more about the Bioprocessing program options at Thomas Jefferson University visit the JIB homepage and for help applying visit our INTO US Affiliates site or reach out to us.placement@intoglobal.com.
Feeling social? Follow us on YouTube, Facebook, Instagram and Twitter.