Alumni stories: finding a work–life balance while studying law
Umayma from Bahrain began her journey with an International Foundation in Humanities and Law at INTO University of East Anglia and graduated with a 2:1 in LLB Law from the University of East Anglia (UEA).
After falling in love with UEA, Umayma continued her studies with a postgraduate law degree at the University.
Here, she shares the experiences that lead her to find her passion for law and offers work-life balance tips to students coming to study with INTO.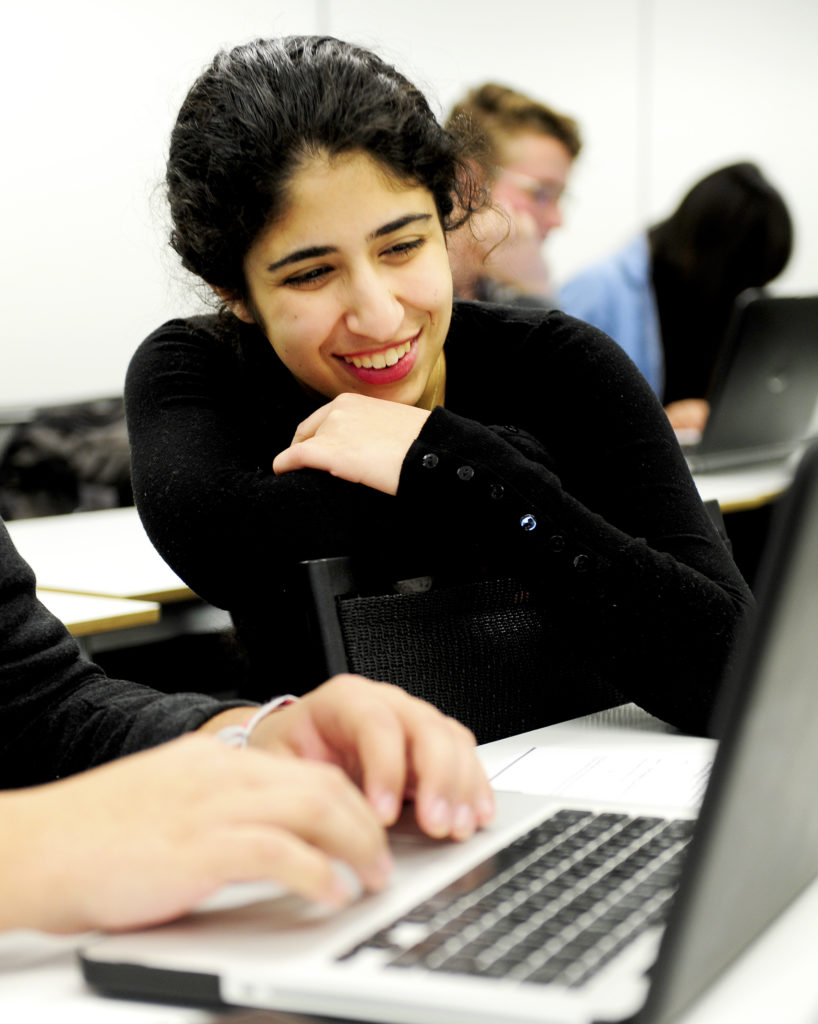 INTO is the perfect environment for international students because it gives you a taste of university life with half the pressure. It's the necessary first step before your university degree to take things slow, get to know your surroundings and understand the degree you're applying for.
I think my favourite thing was the international environment at INTO. I got to meet students from all around the world and learn about cultures that I definitely wouldn't learn about anywhere else.
This is probably down to the fact that everyone at INTO is super friendly – I never got homesick because I felt right at home.
Finding my passion for law
I believe that, unlike other courses, law allows you to discuss and look at almost everything you come by in life. I took modules that interested me more in my third year at UEA, such as Internet Law, and found that I enjoyed those topics so wanted to know more.
The Law School's fantastic teaching staff and engaging real-world topics were the reasons I decided to do a Master's degree.
After doing a lot of research, I found out that the Master's in Information, Technology and Intellectual Property Law at UEA offered numerous diverse module choices that weren't available at any other university.
Falling in love with UEA
UEA is truly wonderful. I can honestly say that I loved my university experience in every way. When you look at university brochures of students reading under trees and enjoying the sun, you do actually get that at UEA.
The campus is gorgeous beyond belief. My best days were spent by the lake with friends having a BBQ or tossing a frisbee.
The Sainsbury Centre for Visual Arts is gorgeous and there's always something exciting going on. In fact, during my Master's year, the Queen visited and we all gathered outside to see her!
Achieving a work-life balance
Take up at least one sport while you're at UEA. Your mental health is just as important as your physical health and having a sports club is important when academic stress gets to you. Sports clubs are also one of the best ways to get to know people.
If you're shy, there's no pressure to bring up something to talk about – you can build bonds through sport!
Enjoy the UEA campus as much as you can. Drag your friends out to the lake, book a BBQ spot and get everyone involved, but also remember that your priority is your degree. There will always be a kitchen gathering or an outing that you can join.
Remember though, time goes by quickly at university and next thing you know, you have an exam and you haven't studied.
You won't be able to stay and enjoy UEA if you don't study and take your course seriously. A work-life balance is important – learn to say no sometimes.
Life after UEA
I'm currently a trainee advocate in Bahrain, working at a local law office, and I'm never bored. That's the thing about working in law – it's never the same day.
Something that you can't be taught in the classroom is the real-world responsibility attached to a workplace.
UEA definitely makes sure that students get to experience this through volunteering and pro-bono activities, but attending hearings and representing clients takes it to a whole new level.
It's more than just a piece of paper or a few hours of volunteering now – it's a constant responsibility and people depend on you. Experiencing that responsibility on a daily basis and seeing the impact of your decisions is something else entirely!
If you enjoyed reading Umayma's story, you might like alumni stories: finding my passion and becoming a Junior Doctor. Also, discover how studying abroad helped two #INTOalumni become successful entrepreneurs.
Find out how you can start your own study abroad journey by studying in the UK or US.
Connect with students who are studying abroad by following us on YouTube, Facebook, Instagram and Twitter!