Adventures in Scotland!
Angeline and Siyi are studying in Scotland.
They told us about the amazing places they visited on their road trip around Scotland…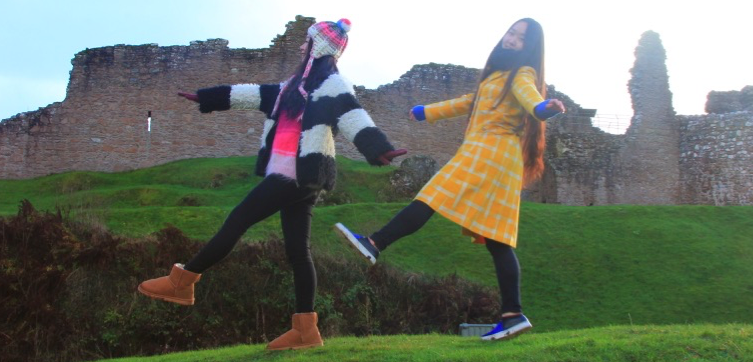 1. Loch Ness
The most convenient way to explore more beautiful places is driving by ourselves, so we rented a car!
Loch Ness is one of the most famous places in Scotland and it is the second largest freshwater in Scotland.
Our hotel was facing the Loch Ness and the room was decorated in a Scottish style – but the weather was not good!

We visited the Loch Ness Exhibition Centre, where there are state-of-the-art exhibitions about the geological formation of Loch Ness and its legendary monster!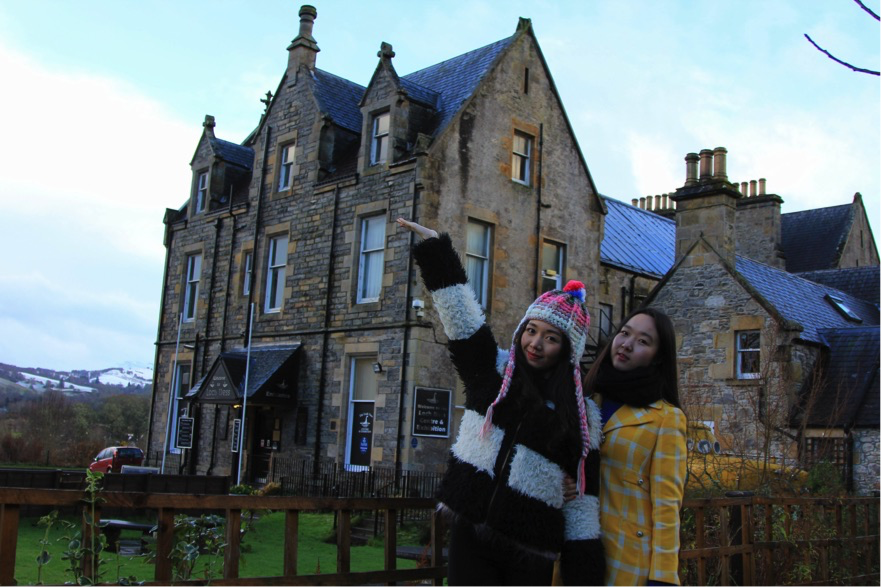 2. Urquhart Castle
Urquhart Castle is beside Loch Ness.
It was partially destroyed over 500 years and it is one of the most-visited castles in Scotland.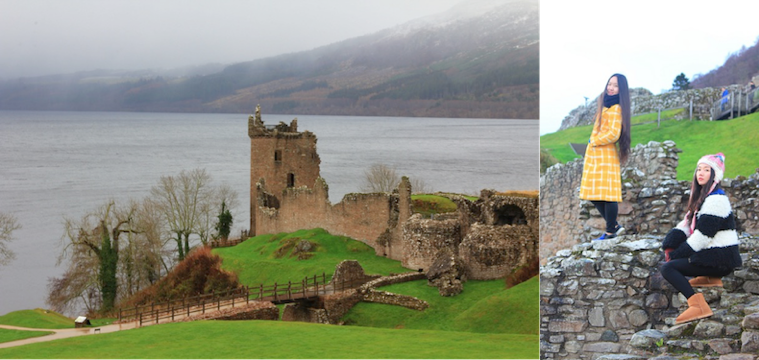 3. Eilean Donan Castle
It took us about five hours to drive from Loch Ness to Portree, and on the way we saw a castle called Eilean Donan Castle.
Although it was night, the castle was still very beautiful.

4. Isle of Skye
The Isle of Skye is the largest and furthest north island in the Inner Hebrides of Scotland.
The weather was a little cold and windy, but it was still very beautiful and it was really a good place to visit.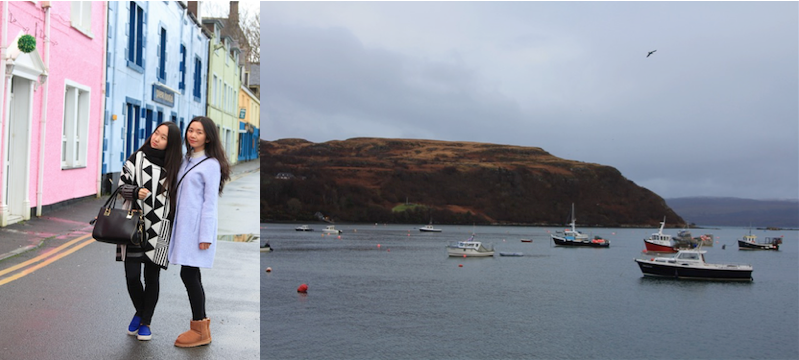 We stayed in Portree, which is the largest town on the Isle of Skye.
There you'll find a famous pier which was designed by Thomas Telford.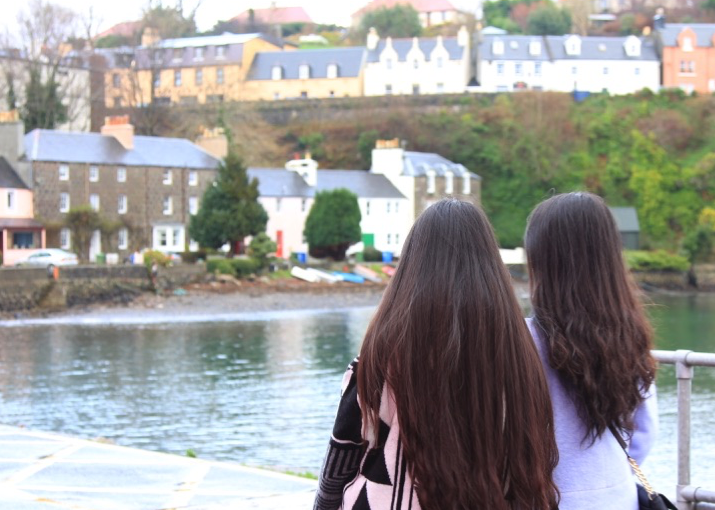 5. Claigan Coral Beach
After a night in Portree, we drove to Claigan Coral Beach in the northwest of Skye.
It was very beautiful. It is usually visited by tourists in summer time, but it was still so amazing when we visited in winter. Even if it was very cold and windy!

To continue our self-drive journey, we rented a RV instead of normal car because all the hotels were booked on the 31st December because that's New Year's Eve in Edinburgh!
We could cook and sleep inside the car and stay in a caravan park, which saved us some money!

6. Edinburgh
We went to one of the biggest events in Edinburgh – Hogmanay. A three day of spectacular events, incredible bands and amazing crowds from every corner of the globe to celebrate New Year's Eve.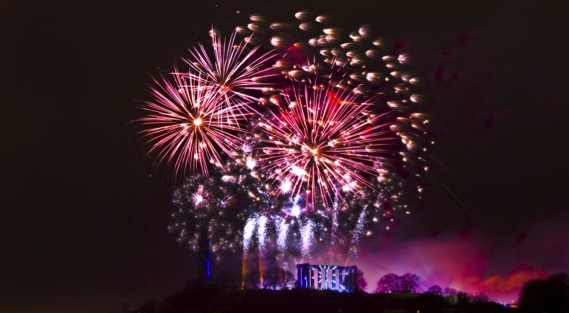 You can see Shetland Vikings bearing fire lit torches and hear beautiful choral singing in St Giles' Cathedral.
We enjoyed listening to traditional Scottish music on the Mound while watching incredible fireworks from Princes Street Gardens!
The top star we saw was Lily Allen! She was so amazing, and everyone was so excited when she was singing!

Princes Street is one of the major thoroughfares in central Edinburgh. It's a main shopping street that has a lot of fashion brands.
Anyone who loves shopping never miss this place!!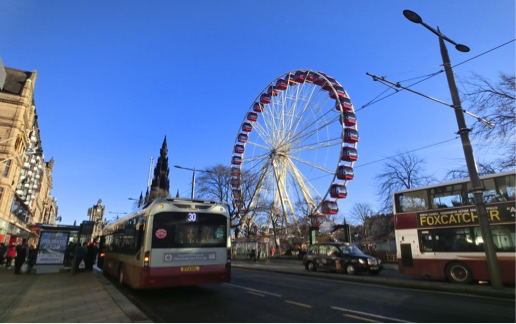 Edinburgh Castle stands at the head of the old town. It was one of the most important strongholds in Scotland and it was involved in many historical conflicts from the Wars of Scottish Independence in the 14th century to the Jacobite Rising of 1745.

The National Museum of Scotland is housed in a modern building opened in 1998.
It's a 'must see' in Edinburgh because it's the best way to explore the antiquities, culture and history of Scotland.
You can just spend the whole day in it and never get bored!!!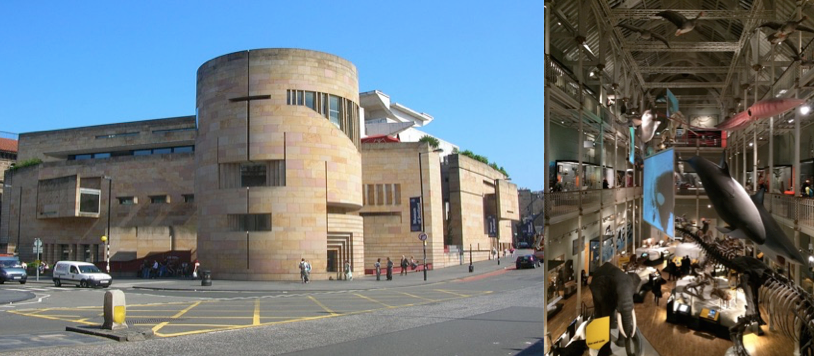 7. Glencoe
Glencoe Mountain Resort is the oldest ski resort in Scotland. The resort has seven lifts on Meall a' Bhuiridh, which serve a variety of ski runs.
We spent two hours driving from Edinburgh to Glencoe because we both really enjoy skiing.
Unfortunately the weather in Glencoe was too windy so we couldn't actually go skiing. Next time we'll telephone first to ask about the weather.
Also there are some other fun things to do like the Boat club.

8. Stirling Castle
Stirling Castle is one of the largest and most important castles, both historically and architecturally in Scotland.
Stirling is on the way when we drive back to Glasgow. We didn't have enough time to go inside so we just took some photos.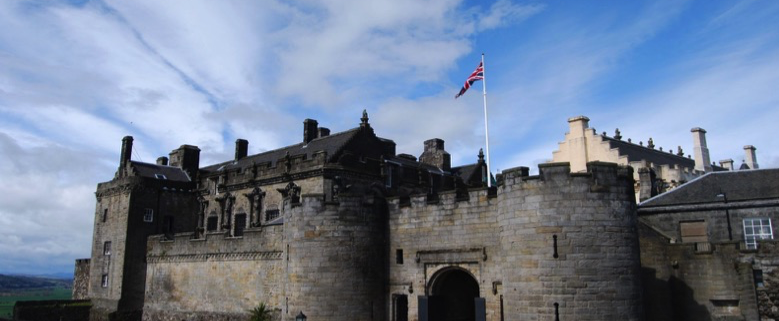 9. Oban
Oban occupies a beautiful setting in the Firth of Lorn, despite its small size, it is the largest town between Helensburgh and Fort William. During the tourist season the town can host to up to 25,000 people.
Oban is a really nice little town, famous for its seafood, so we spent a whole day there and enjoyed a wonderful seafood dinner.

There is a Scottish Sea Life Sanctuary near Oban, you can find a large number of lovely sea life such as sharks, clown fish and seals in it. Here's an otter we found!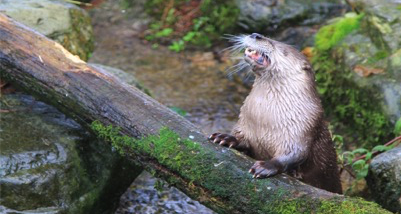 Travelling around the Scotland was such a fabulous trip. We can't wait to see more of it next time!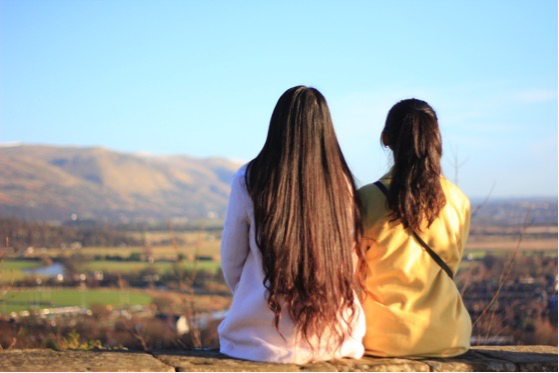 Thanks Angeline and Siyi!
Angeline and Siyi, from China, are both studying the Graduate Diploma in Business at INTO Glasgow Caledonian University.
Find out about studying in Scotland on our website – we have a wide range of courses at our INTO Glasgow Caledonian University and INTO University of Stirling study centres!
We're a social bunch and love to see what you're up, so let's connect on YouTube, Facebook, Instagram and Twitter!