Studying at Suffolk University: Boston means Business
If you're looking for a university that combines top-notch education with an unforgettable student life experience, you can find it in the vibrant city of Boston.
As the #1 best student city in North America according to QS Top Universities Ranking 2024, Suffolk University's reputation speaks volumes. Read more to explore how studying at Suffolk prepares you for a thriving career and an incredible student life experience.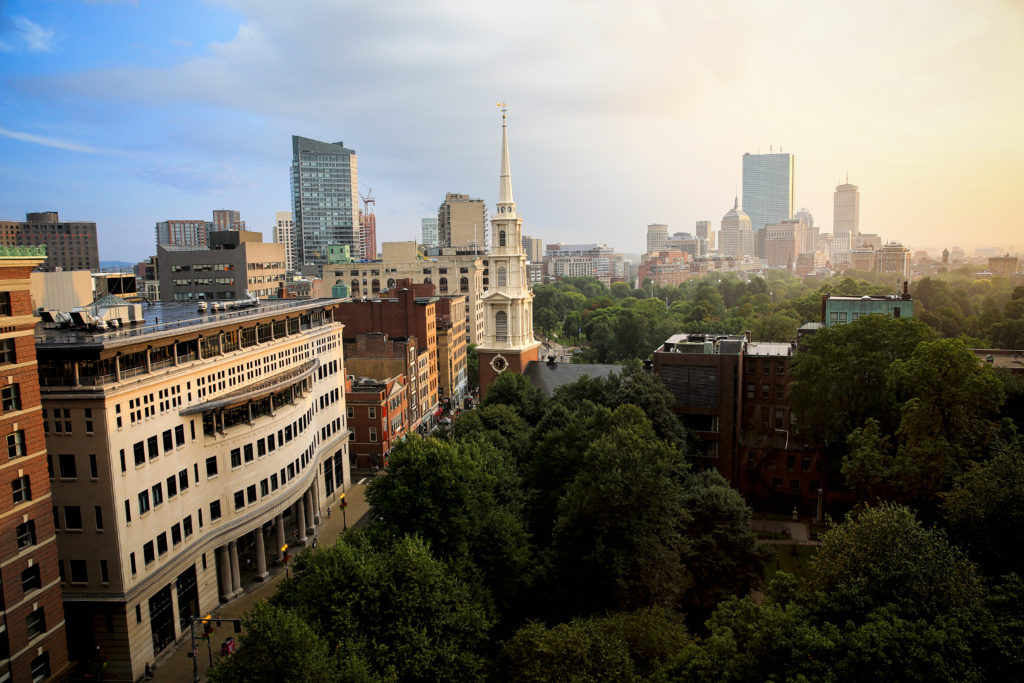 Boston, where history meets innovation
Suffolk University's campus is nestled in the heart of Boston, an iconic New England city. Here you can find a place that invites exploration and offers an incomparable backdrop for your university experience.
Within walking distance from campus, you can take a stroll to the Boston Public Garden and Boston Common. These nearby parks offer an ideal place for a stroll or a breath of fresh air in between your classes.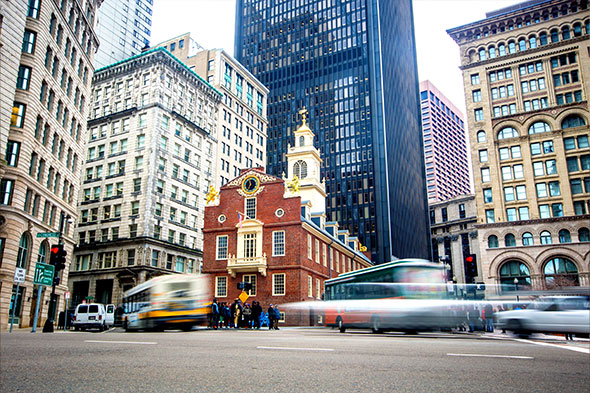 Make your way to Newbury Street to visit art galleries and shopping stores. This creative district boasts a variety of unique boutiques, record shops, flagship stores and comic book shops. And for an authentic Bostonian experience, don't miss the chance to attend a baseball game at Fenway Park. 
You can also travel on the Freedom Trail, the famous path that tours around historic landmarks from the American Revolution. Wander the Boston Harbor for boat tours, and museums or taste local flavors like lobster rolls and clam chowder. 
Earn your degree from a top university
Boston is home to several Fortune 500 companies, and Suffolk University has strong ties to the local business community. This means that the doors to internships, programs and valuable networking opportunities are wide open. Suffolk graduates have gone on to work in companies like Liberty Mutual, Amazon, PwC and many more.
Thinking about law school? Suffolk is the only law school ranked in the top 20% of all skills specialty areas for eight years running by U.S. News Best Law Schools 2017-24 editions.
Interested in business? Massachusetts landed #1 on U.S. News & World Report 2023 for the state with the best business environment.
If you want to study something else, Suffolk has more than 60 undergraduate programs and 50 graduate programs to choose from.
A global network in your neighborhood
At Suffolk, you can set aside any concerns about feeling alone in your journey of studying far from home. As the #18 university with one of the largest international student populations in the US, you're sure to connect with someone from your home country. This means you'll have a community to be in, prepare traditional dishes with or join in celebrating cultural holidays together.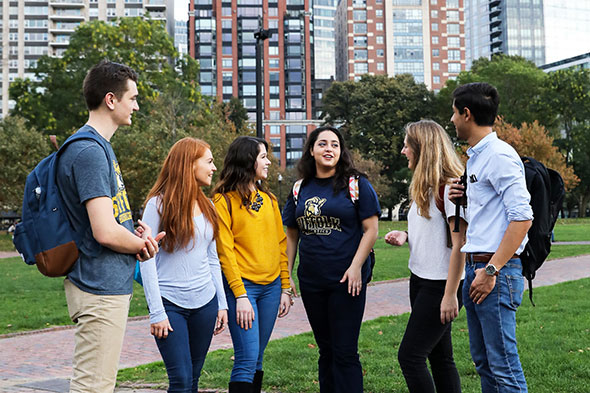 Small classes, big opportunities
If you're interested in getting on a first-name basis with your professors, this is the place for you. Overall, Suffolk has an average of 17 students per class so you won't be lost in a big lecture hall. You'll be able to work closely with your professors as none of your classes will be taught by teaching assistants.
Smaller class sizes allow for meaningful interactions with professors and peers. You'll get personalized guidance, mentorship and a supportive academic environment that fosters your success. 
Preparing you for the future
The city and campus seamlessly blend at Suffolk, allowing us to harness Boston's entrepreneurial energy. You might even find yourself having an encounter with your future employer right outside of campus.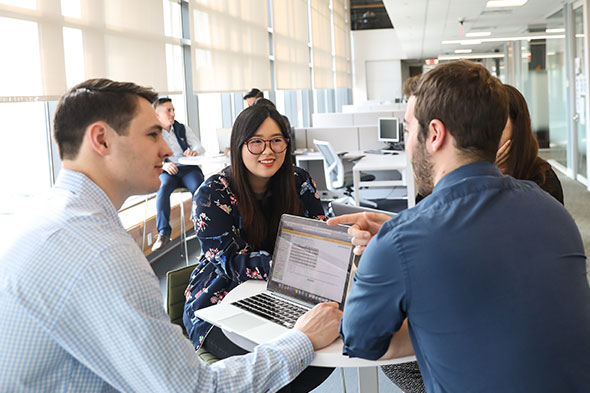 With 98% of Suffolk students employed or continuing education within 12 months of graduation, Suffolk can put you on the road to your future career.
To find out more about Suffolk University and the programs we offer, head over to our website.
Connect with INTO Suffolk on Facebook, Twitter, YouTube, Instagram, and TikTok. 
You may also like to watch Make Your Way in Boston on what it's like to be a student at Suffolk University.