My year interning at Microsoft: Part 1
A big blog welcome to international student Stefaniia!
She's here to tell us about her study journey so far, and what it's like on the inside of a multinational technology powerhouse.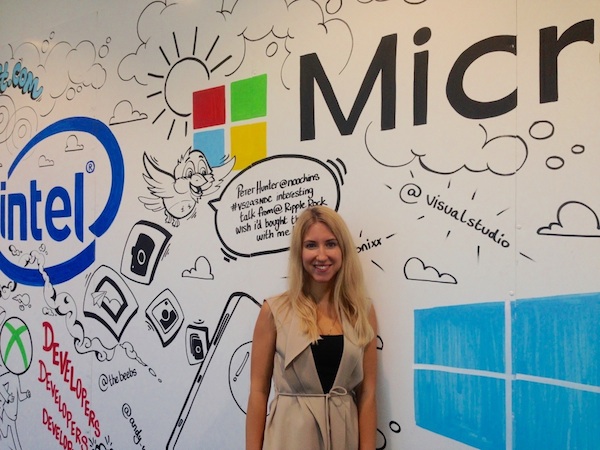 My story:
My journey as a responsible and independent grown-up started when I left Russia and flew to the UK to study an International Foundation in Economics, Finance and Management in 2012.
After that I progressed onto Business Economics with Industrial experience at the University of Exeter and leapt at the chance to secure my placement year at the computer giant Microsoft.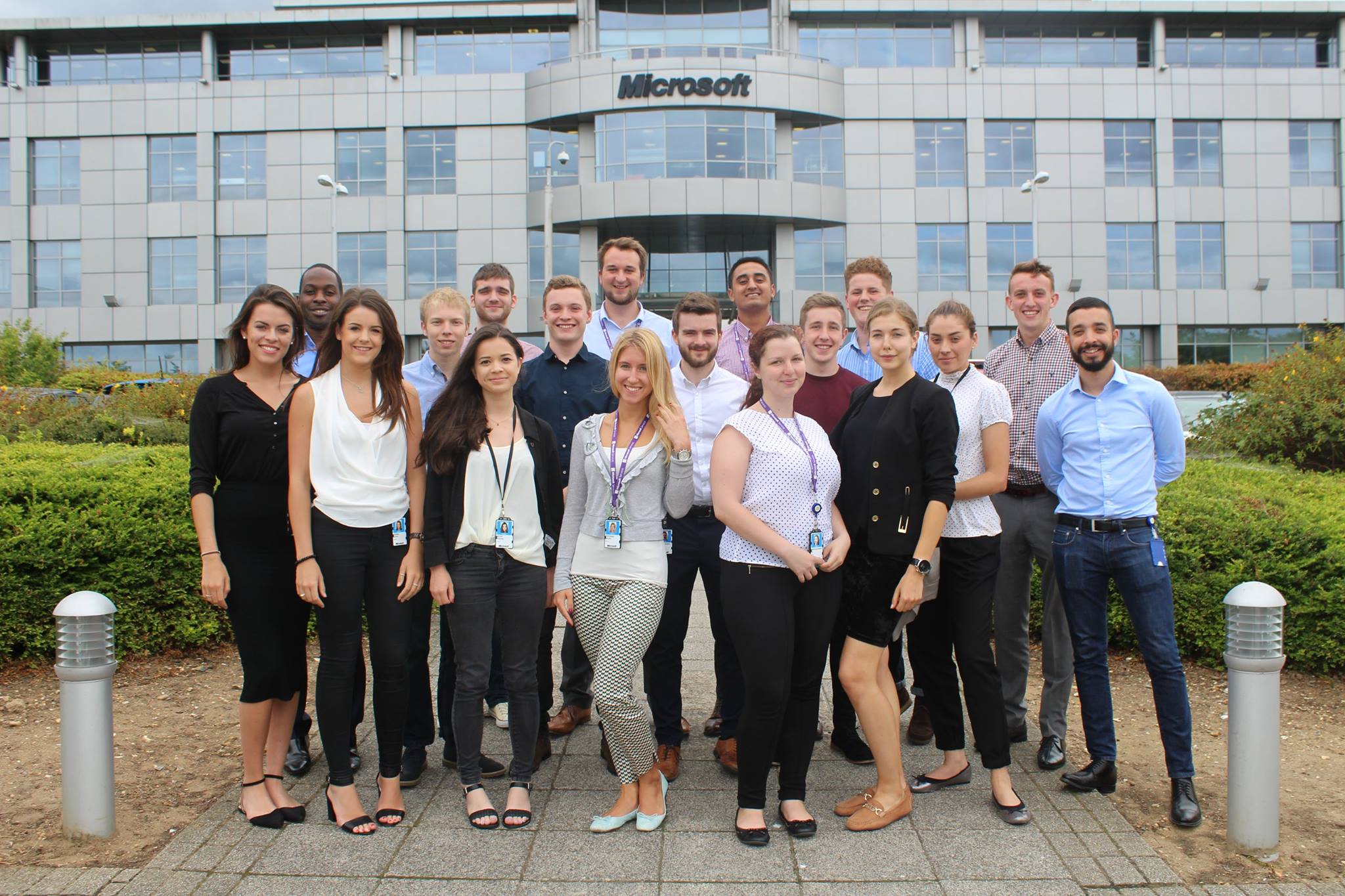 Why Microsoft?
When researching companies in order to apply for my internship, I decided to focus only on few firms as filling in application forms is a very time consuming process!
Soon, I realized that Microsoft was the right company for me, and worked hard to secure my placement. When I got my offer I was the happiest person in the entire world.
Now just two months in (I cannot believe how quickly it's gone!..), with lots of training and I am feeling more confident every day with the level of responsibilities I have been given.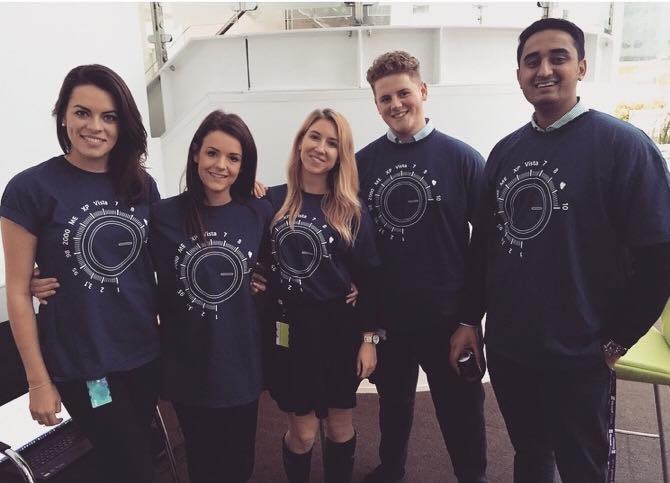 First impressions:
I work in the headquarters in Reading, where there are 5 huge glass buildings – after I came here for the first time it really hit me how cool Microsoft is, and that I really want to work here.
Microsoft culture is by far one of the biggest positives about the company.
Ever since day one, I've really been made to feel welcome by all employees and really get to feel part of the team and the 'One Microsoft' philosophy that the organisation strives to achieve.
If you ever feel like broadening your horizons here at Microsoft, there are limitless opportunities to explore different areas of the company and get involved into real projects.
After just three weeks I was given an opportunity to be involved in organising the Windows 10 Launch event in London. It was a huge day for the business and so exciting to be involved!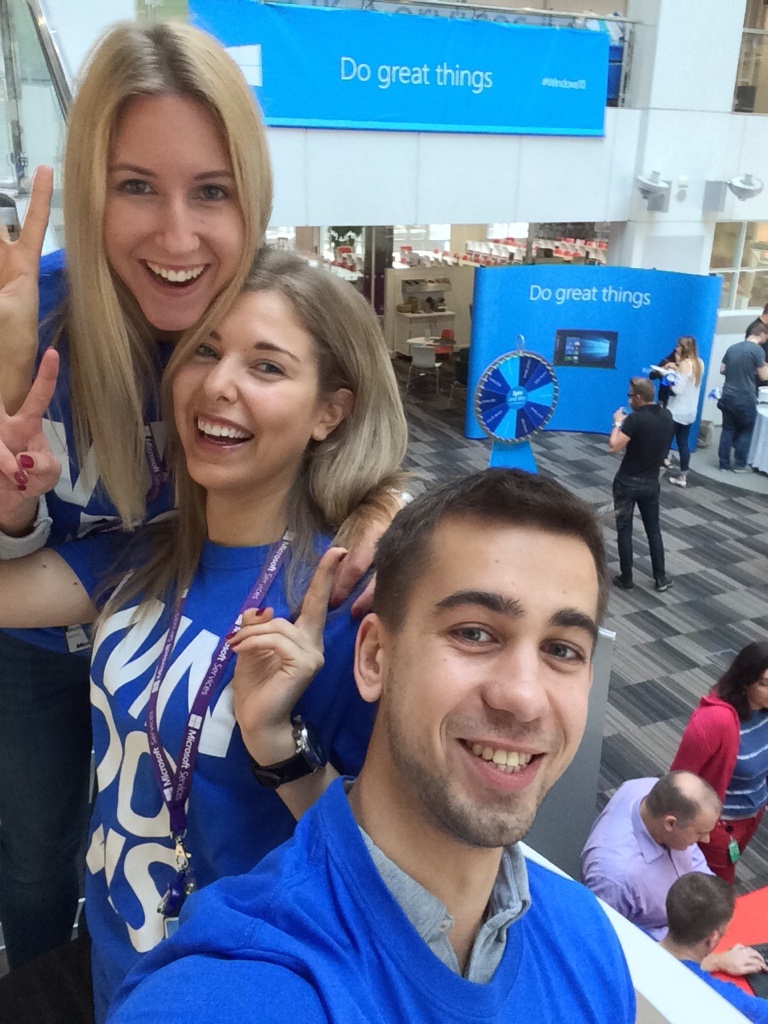 I get the feeling that interns are really valued and our input is really taken into consideration to make a difference towards the company. The intern community thrives off one another and gets given opportunities to come together for intern off-sites and events which is something, as far as I know, very few companies do.
So far, my day to day responsibilities include a lot of Excel work, plus having meetings with people to gauge how satisfied our customers are.
I've also been working on stretch projects like running the assessment centres for graduates (MACH's), going to different universities with the Milkround team, representing Microsoft at career fairs, taking part in volunteering, and organising events for local schools to see how it is to work for Microsoft.
As a little bonus, we have free drinks and fresh fruits on campus, Xbox, ping pong/ billiard tables,  meeting rooms with bean bags etc. So it's not a nerdy company with boring offices.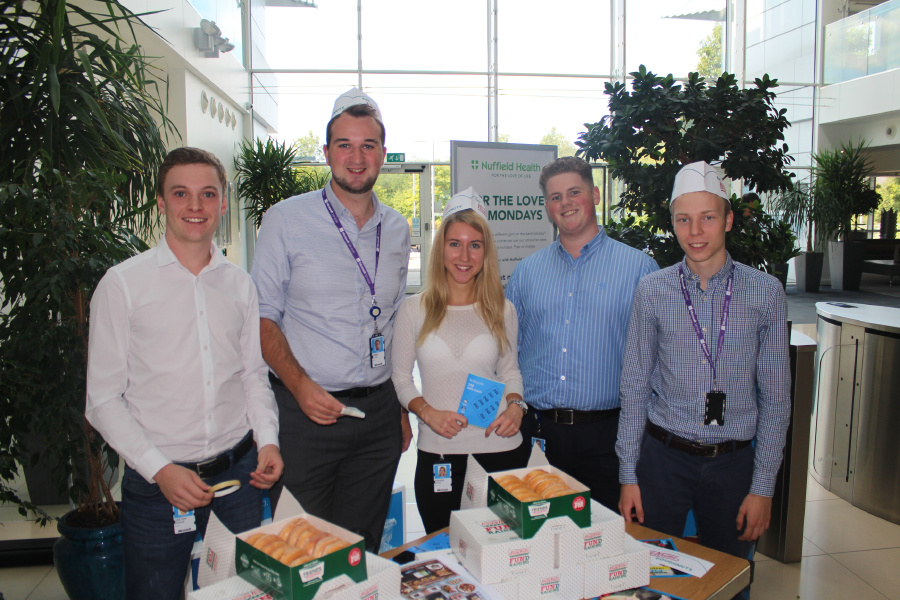 With lots of benefits like free shuttle bus from town, great gym discount for interns (which I can use on campus as well), cinema discount; I'm having an amazing all round experience with Microsoft!
It sounds like INTO University of  Exeter alumni Stefaniia is living the dream of business students around the world, and we can't wait to read her next instalment!
Read more student big business adventures, with Tomide's post about Visiting Google's London Headquarters, or How studying abroad kick-started my career from Tristan Wang.
Check in on our Facebook, Twitter and Instagram pages for updates on our global student activities.