Celebrating Chinese New Year
Today officially marks the Chinese New Year – the year of the Dragon. Our Web Editor, Danielle, explores some traditional ways in which the festival is celebrated.
Chinese New Year is right around the corner and since around 50% of INTO UK students are from China there's bound to be something fun happening in your INTO Centre! And whether you're Chinese or not, you can join in the fun – here are some ideas to get you in the festive spirit.
Chinese New Year, or Spring Festival as it's called in China, is a traditional Chinese holiday which marks the end of winter. This year is the Chinese year of the dragon, with festivities beginning on the 23rd January and lasting for fifteen days. The end of the Chinese New Year is celebrated with the Lantern Festival, when people hang paper lanterns on buildings and in streets.
Decorations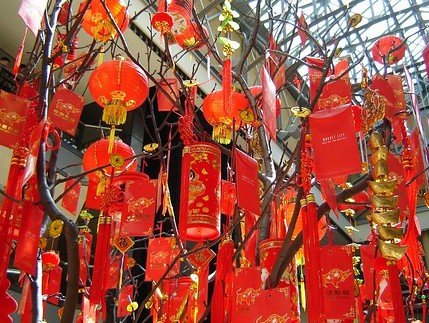 In China, people traditionally decorate their houses with flowers, fruit, lanterns and scrolls displaying messages of good wishes and fortune. Red, orange and gold are popular decoration colours.
Eating and celebrating
Families will gather together on new year's eve for a reunion meal and eat a range of traditional cuisine including fish, chicken and sticky rice cake. Children may receive a present of Lai See – a red envelope containing money – to bring good luck. Cities around the world will host parades featuring a dragon, a sacred symbol of strength. There may be fireworks and firecrackers – although many regions in China have had to ban firecrackers due to safety concerns.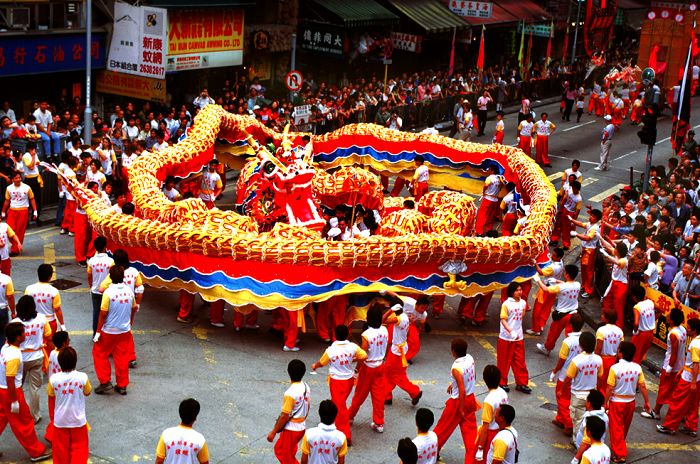 UK festivities
Major cities often have celebrations taking place in local Chinatown regions. Parades will be taking place in London, Manchester, Exeter, Newcastle, Belfast and events will be held around the UK, so all INTO students should be able to enjoy a taste of China whether they're Chinese or not!
How are you going to be celebrating? We'd love to hear your ideas, so leave a comment and help inspire other students. Why not try cooking some Chinese food or making some paper lanterns? Don't forget to share your photos with us on Facebook!