3 easy hacks for BOO-tiful Halloween nails
Halloween is on our doorstep and there's so much to consider if you're going to be dressing up in costume this weekend.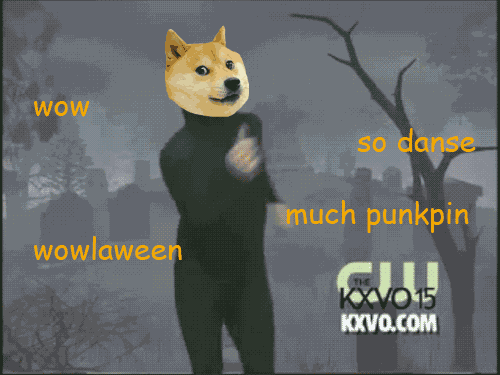 Blog regular, INTO Gloucestershire's Kim, shares her top Halloween nail tips with us from her own blog (Ombré & Ophelia), and they're bound to win you best dressed at the monster mash…
I love Halloween, any excuse to get dressed up and be creative. So in spooky spirit I have read through Pinterest and found my top 3 Halloween nails that are super easy to do, using limited tools and skills.
I'm not skilled by any means at nail art, so these are simple and effective nail designs using very basic colours and 'tools' that you can wear to uni or work (if you're allowed) this week and next.
These looks all work with green or purple vanishes too if you have them.
Tools:
Toothpicks. (Or nail brushes if you have them)
Style 1: Vampire Nails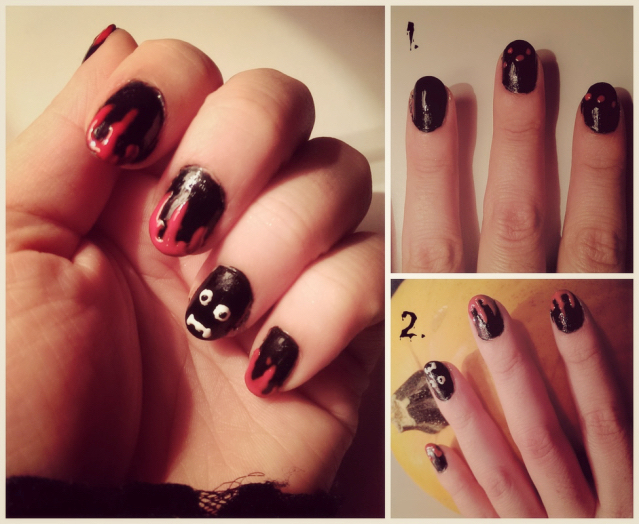 Boo! Spooky bloody dripping nails with no-so-scary vampire bat face on accent finger.
Step 1: Paint nails black and once dry use toothpick to do dots of red on top.
Step 2: While wet use toothpick to drag red varnish from the dots to edge of nail.
Step 3: Use white nail varnish (or tip ex) to dot on eyes and teeth on accent nail.Alternatively you can do the same with green varnish to make slime nails… eewwww!
Style 2: Pumpkin & Spotty Nails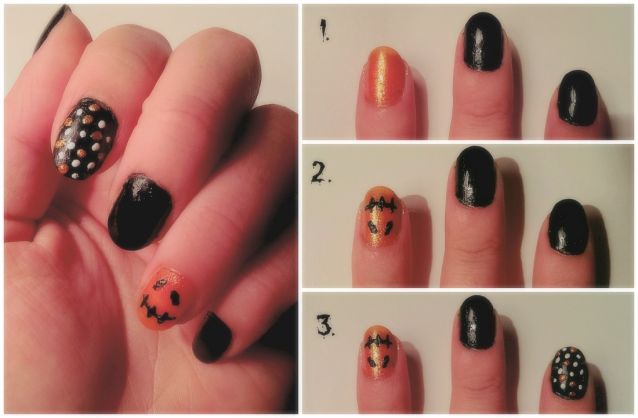 Simple and effective spots and pumpkin nails, not too gaudy and over the top, but still fun and in the Halloween mood.
Step 1: Paint nails black with accent nail orange.
Step 2: Using toothpick and black varnish draw pumpkin face using straight lines.
Step 3: Using toothpick again add dots of orange & white varnish (or tip ex) to index finger to be extra jazzy.
Style 3: Frankenstein Nails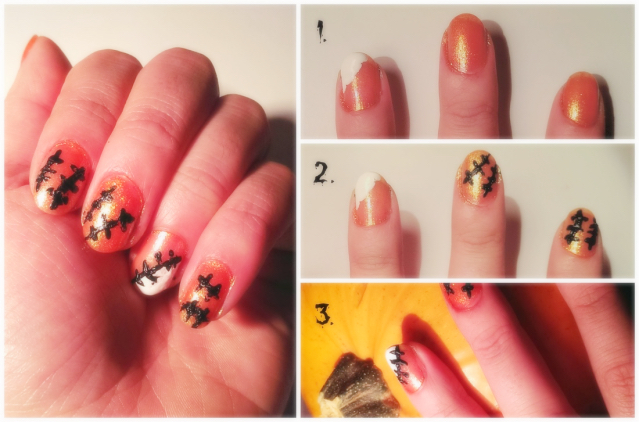 These Frankenstein nails would also look great in green and purple as well! (Next time I'll try with those colours)
Step 1: Paint nails orange.
Step 2: Paint half on accent nail white.
Step 3: Using toothpick draw lines that cross over looking like stitches with black varnish.
Awesome tutorials, thanks Kim! We hope these have given you some inspiration for some funky nails over Halloween…

Which ones are your favourite? Tell us in the comments below.
Share your attempts at these Halloween nails with us on Instagram, by tagging your photos #intofriends – we'd love to see how you get on!
Need more Halloween inspo? Note down 10 scary movies that you shouldn't watch alone, or find out what Malaysian student Roxas discovered on his frightening foray into all things spooky, with Photo blog: my first Halloween?