5 secrets to being a super socialiser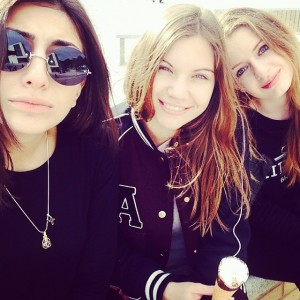 Studying abroad soon? Feeling nervous about meeting new people? Don't worry, INTO's Stacey Crosskill is here to share the secrets of being a super socialiser…
It's a daunting prospect, moving to a new country and having to make conversation with a bunch of strangers – especially when many of them don't even speak your language! Fear not, we have some top tips for talking to your new classmates…
1. Make a great first impression
A first impression happens before words are exchanged. Although you'll be meeting people who initially might not understand what you say, you can still make a good impression with your body language. Just by standing up straight, holding your head high, and giving a genuine smile you'll come across as the kind of person people will want to get to know.
2. Hone your small talk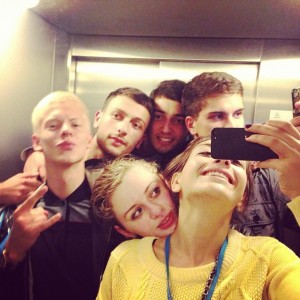 Keep your small talk simple and effective, as most people are likely to have a limited English vocabulary – that's why you're all on the course… of course! You already have something in common: you've left your homes to embark upon this amazing journey. So start from there. Ask people if they've had far to travel, where they're living, what they like about their new city so far, if they've found anywhere for a good cup of coffee yet… Try and make your questions open, so your conversation partner can't get away with just giving you a simple "yes" or "no".
3. The more the merrier
It's usually easier to make small talk when there are more than two people contributing to the conversation. Invite others to join in, especially if you see people standing alone. Don't forget, everybody is feeling nervous. Doing this will also make you appear confident and friendly, and best of all, you'll be the creator of your own new friendship group.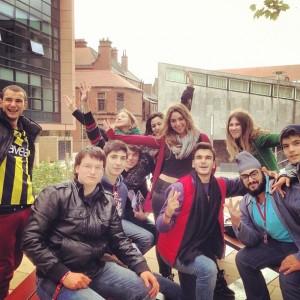 4. Be a question master
Ask questions. It's a natural human compulsion – people love to talk about themselves, and feel friendly towards those who show an interest in them. Being a good listener is the one of the traits of a master socialiser.
5. Get yourself noticed
It might sound crazy, but 'props' like an unusual bag, a one-off top or a quirky hat can be a great conversation starter. Don't be afraid to stand out. If you're shy this is a good way of inspiring people to approach you, rather than you having to make the tricky first move.
The first few weeks at your new Centre will provide plenty of social activities where you can practise your conversation skills, all you need to do is get involved, enjoy yourself…and let us know how you get on!
To find out how you could become part of INTO's exciting student community, visit our website.
Have you dropped by to chat to us on Facebook yet? We love it when you say "hello"!