From Brazil to USA: my first week at INTO USF
Blogging his study abroad adventure for us, Matheus is an engineering student from Brazil.
This week he shares how his English classes are helping him to talk with and make friends with people from across the world.
Good morning, Florida!
My classes began with an orientation to inform the students about how the course would be and to guide each one of us to the right academic level.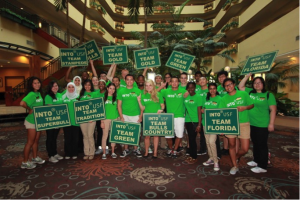 I received really useful information and I understood more clearly what I was supposed to do, but the best part was to meet all my classmates and know a little bit of each one, their different cultures, styles and accents when talking in English.
There were people from Colombia, France, South Korea, Switzerland, Saudi Arabia and Qatar!
The following day we met our teachers and started activities in classroom, some of them were games to "break the ice" and get everyone involved. That was surprisingly positive and after class, my new friends and I were already planning what to do together in the afternoon.
USF campus is HUGE and beautiful, full of activities of every kind. For those who like sports, like me, the gym is a very nice place. It is easy to borrow any type of ball, rackets and use one of the indoor or outdoor sport courts.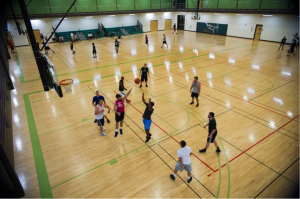 These activities were very important for me to get involved and know more people.
It is completely different from the classroom because everybody is just having fun but at the same time, you will be in a situation that you are not used to speak in English.
This way, we practice the language all the time and we don't even notice.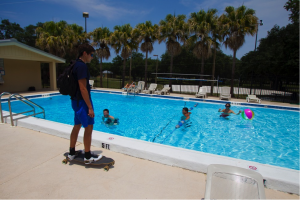 At the end of the week, I was definitely more confident to talk with my friends and I felt comfortable in my new home.
For the next 3 months, I will be running with the Bulls.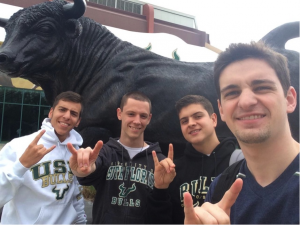 Thanks Matheus! He's currently studying General English at INTO University of South Florida.
Catch up with what's happening at INTO USF on their Facebook, Twitter and Instagram.