5 reasons to study at Oregon State University – OSU
Come study at Oregon State University, ranked in the top 2% of global research universities. Your path starts here in of our excellent International Year One or Graduate Pathway programs. OSU serves learners from across the globe.
We have a great selection of International Direct and Master's International Direct programs that let you dive right into your degree with the help of our dedicated support staff. The safety of our community and our commitment to your success let you pursue your passion.
Here's why you should choose OSU:
Research solutions. Create for tomorrow.
Pioneering science programs
The PNW – surrounded by forests, foodies and hip cities
The West Coast – a network for innovation
Our support programs for the international community
Read on to learn more!
Research Solutions. Create for tomorrow.
At OSU, we want to get you doing the research you're passionate about. We have over $450 million in research funding. Our professors are featured in national and international media like National Geographic, BBC News and The Guardian. Do you want to build robots, learn how to use big data, or invent the solutions to climate change? Our school will give you the tools to do all that and more.
Our Robotics program is one of the best in the country. At the Collaborative Robotics and Intelligent Systems Institute or CoRIS, we're thinking about how artificial intelligence, AI can solve big and small problems for people.
Can robots deliver packages or be used for search and rescue missions? Could soft, squishy robots be used for underwater exploration or help solve mechanical issues at warehouses? We're thinking about solutions to these problems and more in our top-tier robotics lab.
The College of Business at OSU is focused on getting students practical experience that will help them on their resumes and in their future careers. Innovation Nation is a place for first-year students to run their own startup or micro business facing all the challenges and rewards of being a real business owner.
The College of Business Research Suite has the latest technology and an open layout for you to collaborate with your peers on innovative entrepreneurial ideas. Learn market trends, customer insights or access the C2C Marketing Lab. We are prepared for your success.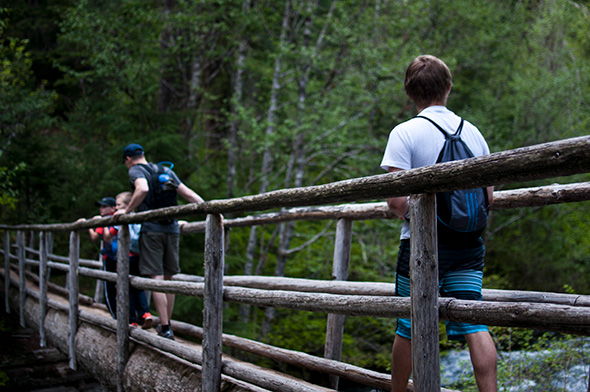 Pioneering science programs
OSU is a world-class destination for degrees in environmental science, agricultural science, food science and so much more. We have one of the best forestry programs in the world with 15,000 acres throughout the state for students to do research. They learn hands-on skills from faculty in the field and work with research partners like the US Department of Forestry and US Department of Fish and Wildlife to manage sustainable ecosystems.
Our commitment at OSU to a sustainable future means we want you to create change with a degree like food science or ocean science. Research opportunities include places like the Food Innovation Lab in Portland. Sarah Masroni, who is the lab manager and food designer, works for small and big companies to create the next food craze. You can read more about her in this article by The New York Times.
In our ocean science program, you could work on the Ocean Observatories Initiative. The OOI is a sensor system of buoys that monitor and provide data about the health of the Pacific Ocean off the Oregon coastline. The National Science Foundation sponsored this project through a research grant.
Our College of Agricultural Science has over $90 million in research funding and 14 research centers and stations strategically placed across Oregon. You can't beat the hands-on opportunities when you study at Oregon State University.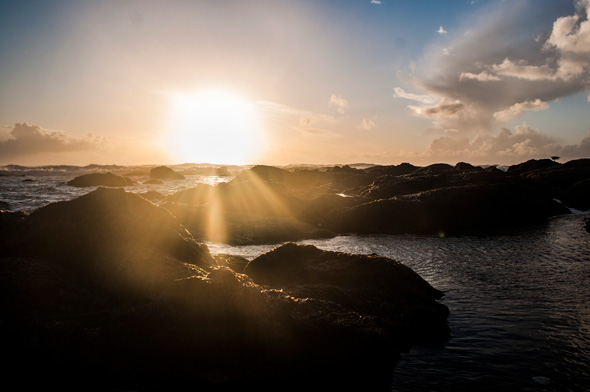 The PNW – surrounded by forests, foodies and hip cities
The Pacific Northwest or PNW for short is a scenic, green region of the US. Corvallis is one of the safest and greenest college towns in the US. The OSU campus was ranked No.1 safest college campus by ADT News and Resources 2018. Our nature-loving small town with big school spirit is located in the heart of the beautiful Willamette Valley.
Downtown Corvallis is a 15-minute walk from OSU where they host one of the best Farmer's Markets on the West Coast every Wednesday and Saturday. We are a food lovers' destination with a great selection of local restaurants. Ranked one of the best college towns in America by Niche.com 2019 and WalletHub 2020, we're proud to call Corvallis home.
If you're looking to explore outside our beautiful town, there's plenty to do. Take a day trip to drive the stunning coast in Siuslaw National Forest. If you want a big city feel, take the 90-minute drive up to Portland. Experience one of America's hippest cities with stylish shops. Visit unique sites like the one that has been described as the most authentic Japanese garden outside of Japan, a rose garden with over 8,000 roses or the Oregon Zoo.
The West Coast – a network for innovation
OSU is a hub for companies on the West Coast looking for great talent to create future innovation. We have the top 15% best paid graduates in the US according to Payscale College Salary Report 2019. Our alumni work for top companies like Adidas, Boeing and Pixar. They also work for Fortune 500 companies based right here in Oregon like Nike, HP and Intel.
The Multiple Engineering Cooperative Program or MECOP program could place you in a paid internship. We have 180+ corporate partners we work with who want students to come work for them. So far, over 4,000+ students have graduated from the program. Experienced advisors will help guide you through the OPT process and help find successful work opportunities for you in the US. Over 580 students who completed the MECOP program are currently engaged in OPT.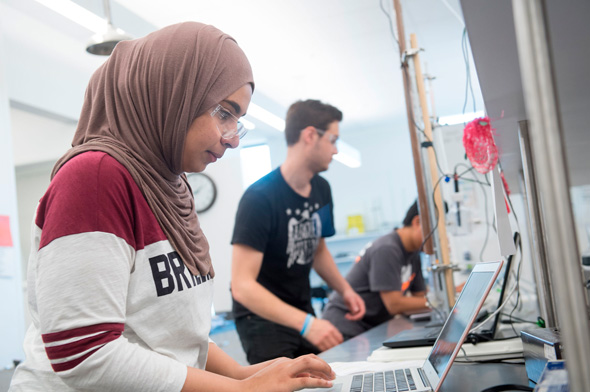 Our support programs for the international community
We want you to feel a part of a supportive, caring community during your time here. Our faculty and student ambassadors will help you settle into life on campus. Join one of our many student clubs. We have community engagement events, cultural resource centers, craft clubs and intramural sports. Collaborate with others on an interest you already love or explore your curiosity with a new hobby.
We offer great support services like wellness coaching and academic advising. Academic support is offered through subject tutors. The career development center is a great resource for learning the ins and outs of the US job market. You can explore thousands of jobs through the powerful digital platform Handshake. We'll be there at every step when you study at Oregon State University.
You might also want to check out "Studying abroad: what you will learn about yourself" or "7 ways to prepare for studying abroad".
Find out more about OSU on our website.
To keep up with what's happening at OSU, follow us on Facebook, Instagram and Twitter.
Connect with other students sharing their stories from INTO on YouTube.