Ask an Illinois State University Professor: Dr. John Baldwin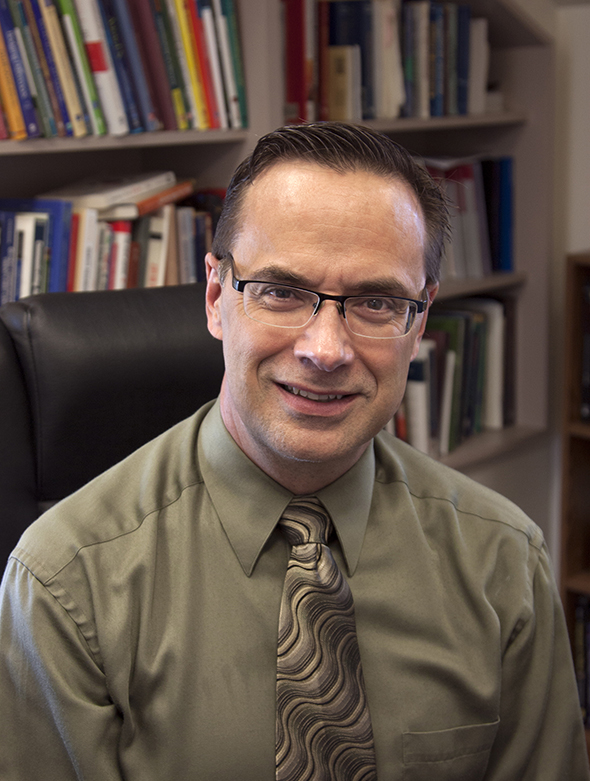 This week, we spoke to Dr. John Baldwin at Illinois State University, who teaches in the School of Communication. While Dr. Baldwin might he a teacher, he also is an avid student inside and outside of the classroom. He's constantly learning new ways of teaching by observing his international students' varying cultural perspectives.
He also continues to add to the growing number of languages he's studied including Spanish, French, Greek and now Italian.
Read on to get an idea of what class with Dr. Baldwin will be like.
What's your teaching style?
"It's largely interactive, so I do some lectures, but we do a lot of case studies and video analyses. I try to engage groups in dialogue about the topics that we're covering."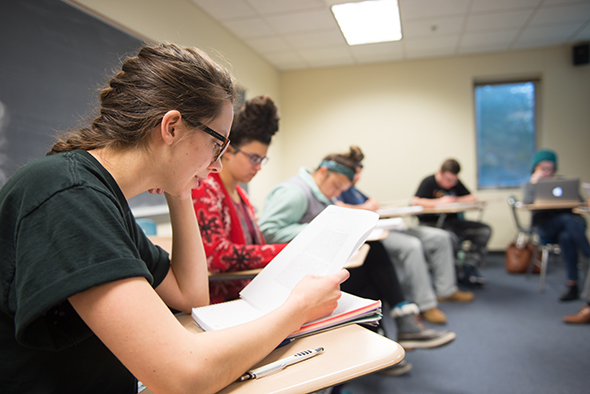 What do you like most about your job?
"Continuing education, as I learn from my students. I'm a lifelong learner, and my students are always teaching me things."
What would you be if you weren't a teacher at this university?
"I think I would like to be an organizational trainer in Human Resources — I would train employees in cross-cultural adaptation, organizational skills, conflict management."
What was your favorite subject when you were at school?
"Foreign languages. I took one year of Spanish and one year of French, but then I switched my major to Theology, but I stayed and took a second year of Spanish and French, and two more years of Greek than I needed for my major. And now I'm studying Italian on the side!"
What's the best thing about your university?
"One of the best things about Illinois State is that they really value teaching. They really value professors being in the classroom, with student contact. While we still do research, the research load is less, and it forms our teaching, so it's a combination of teaching and research, with a real focus on students and student-centered education."
What do you enjoy doing in your spare time?
"I lift weights and study languages. And travel!"
Which book are you currently reading?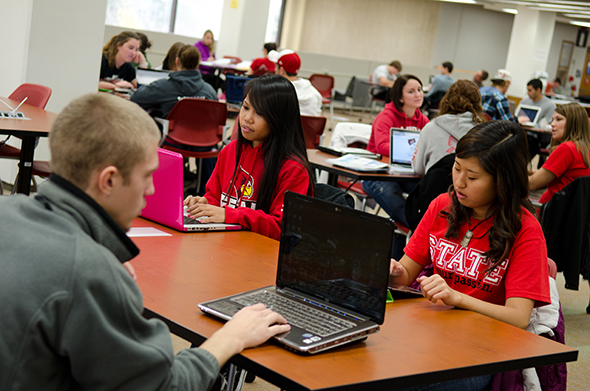 "My wife and I read together, and we're currently reading a book called "Hum if You Don't Know the Words." It's by a South African author who is telling parallel stories set during the time of Apartheid."
Can you describe an average day's teaching in three words?
"Energetic, interactive and thoughtful."
What have you learned from your students?
"One of the biggest things I've learned from my international students especially, is how much what I think about teaching – and even relationships and family – is really just a cultural choice. Every year I run into new things from different students from different places that challenge my assumptions about things that I 'know' that are really just cultural choices. As soon as I realize what I've been following all this time is just a choice, it gives me the freedom to follow it or not."
What's one piece of advice you would give international students?
"Get out of your room. There are games and clubs of every possible variety – student organizations for every student interest. Students need to get out of their rooms and try to meet other people, whether they're from other nations or Americans, just to enrich their experience even more. We need to take care of ourselves by getting out of the house."
You might also want to read 5 reasons why Illinois State University is the school for you.
If you're ready to apply, head over to our website and let us help you to start your journey today.
Connect with INTO Illinois State University on Facebook, Instagram, Twitter and YouTube.