Women in STEM: Deema's coding bootcamp for girls
Science, technology, engineering and mathematics (STEM) have historically been male-dominated fields.
While the number of female STEM students at universities has increased in recent years, there is still one area that has a particularly low representation of women. Recent data shows that women make up only 17% of Computer Science students in the UK (HESA 2017/18).
Saudi Arabia is a country leading the way in addressing this imbalance, however. With one of the highest representations of female computer scientists, women make up 59% of the total students enrolled onto Computer Science courses in Saudi Arabia (World Journal of Education 2017).
INTO University of Exeter alumna and University of Exeter graduate, Deema, is one of those extraordinary women making waves in the Saudi Arabian STEM world. Here is her story.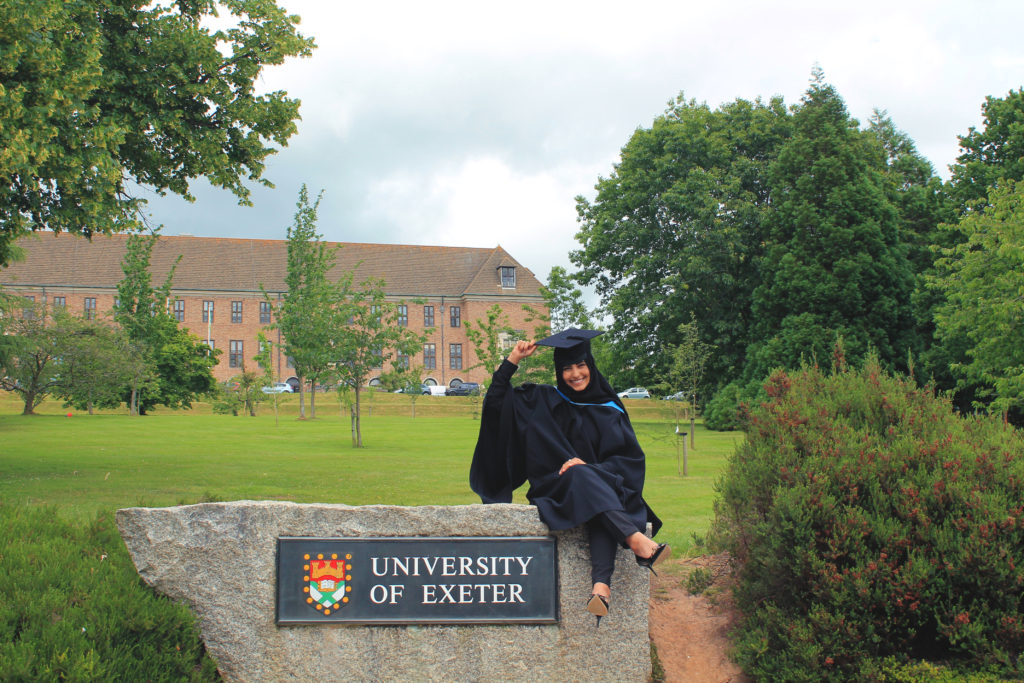 It began with a passion for computing
I started my journey with the International Foundation in Engineering, Mathematics, Computer Science and Physical Sciences at INTO University of Exeter. After graduating from the University of Exeter with a degree in Computer Science (with Proficiency in Spanish), I worked as a Software Engineer in Exeter.
I then moved back to Saudi Arabia to work as a Developer Advocate at computer hardware company, IBM – a job I absolutely loved.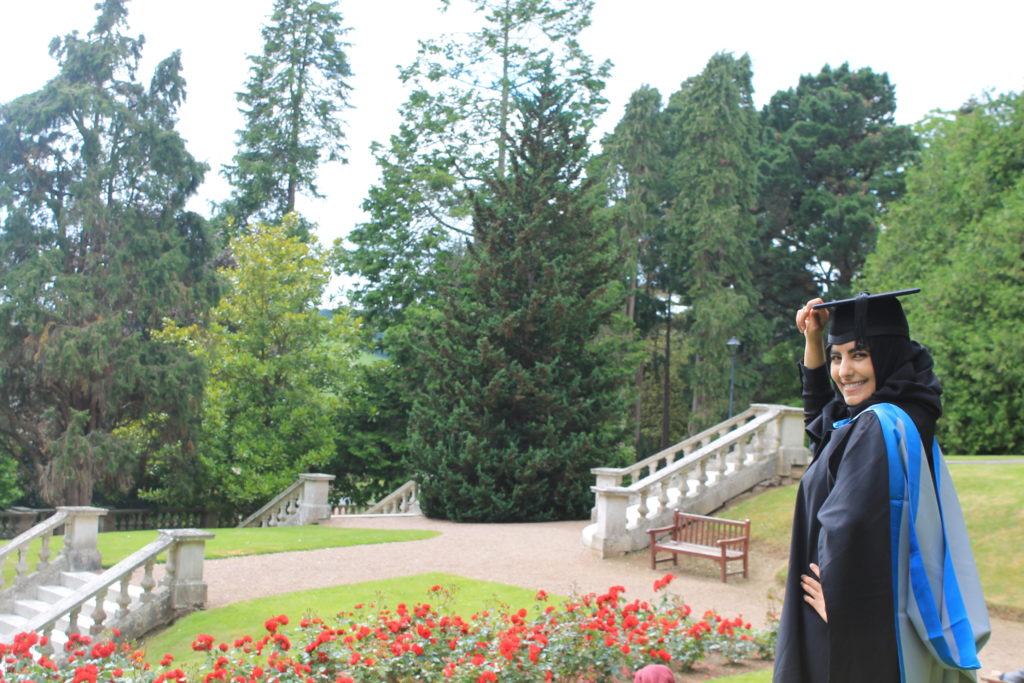 After moving to another position in Riyadh as a Software Engineer, I realised that my passion has always been to teach. I'm a firm believer in the idea that sharing knowledge is one of the best ways to strengthen society and sparking that interest at a young age can lead to a passion for life. As Software Developer, Vaidehi Joshi, said: "If you want to leave tech better than you found it, teach!".
Empowering women to get into coding
After realising I wanted to share my knowledge and passion for coding with others, I met my friend Nora who shared my passion, and co-founded a company in Saudi Arabia called CODE FOR GIRLS. As you can guess from the name, we teach girls how to code – providing bootcamps in areas such as data science, programming and web development.
I strongly believe that we need more women in this sector, and I wanted to pass on the skills I had gained to other girls so that they could think about a career in STEM. We take girls from the age of 13 and upwards, and we've even taught women up to 30 years old. They all have made amazing projects.
As our website states: "CODE FOR GIRLS is an organisation that aims to empower girls in the tech industry by building a community of talented girls from all disciplines, teaching them how to code, work together, and develop their personal and professional skills."
Women have a lot to offer to STEM industries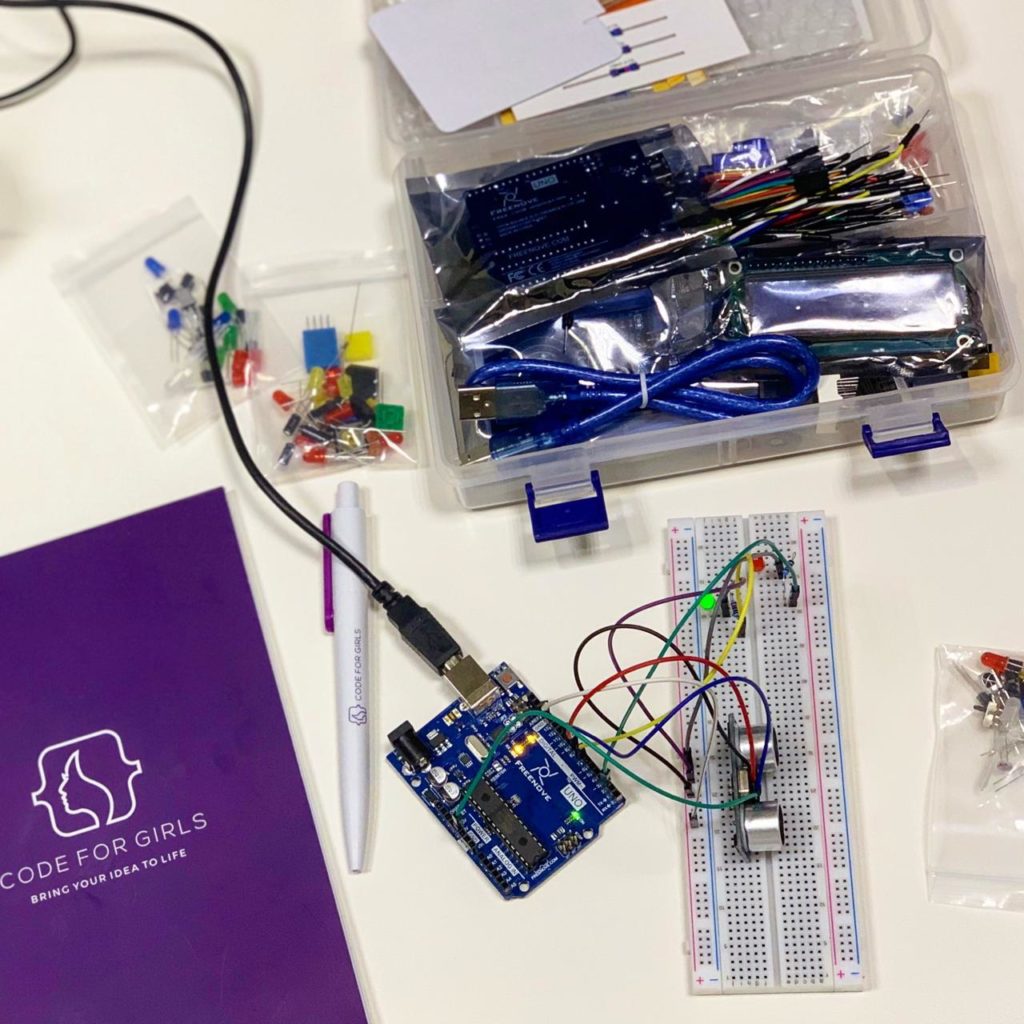 I think one of the biggest challenges faced by girls in this sector is continuing on and not giving up. Within the technology sector, a lot of girls find it challenging along the way because of the inequality that they might face. For example, studies show that when women indicate their gender when submitting new code, they often lose credibility and are less likely to have their work accepted.
This lack of support and representation plays a key role in the lack of women in STEM jobs. Having this extra pressure in an already tough sector can be a real challenge, but that's why we created CODE FOR GIRLS and made it our mission to help and support girls in starting their coding career.
The idea is simple: the more diversity we have in this sector, the better and more innovative it will become. Different people bring different elements to the table, and women have a lot to offer.
Tips that helped me start a STEM business
My top tip for students getting into STEM is to work hard – being at INTO is good preparation for university and your future career. Take advantage of the mentorship available and remember how your hard work is making you into the person you want to be.
To anyone thinking of starting a business, I highly recommend that you find yourself a trustworthy partner who has different strengths to you, who will support you when you need it, and vice versa. Finding that person who shares the same passion for your business is awesome because the road is long and full of obstacles, especially if it is your first ever start-up.
And girls – you are needed in all sectors of life, and especially in the technology sector. You will inspire and innovate, and you will play a key part in making important progress. If you're looking to go into a career in STEM, please don't give up!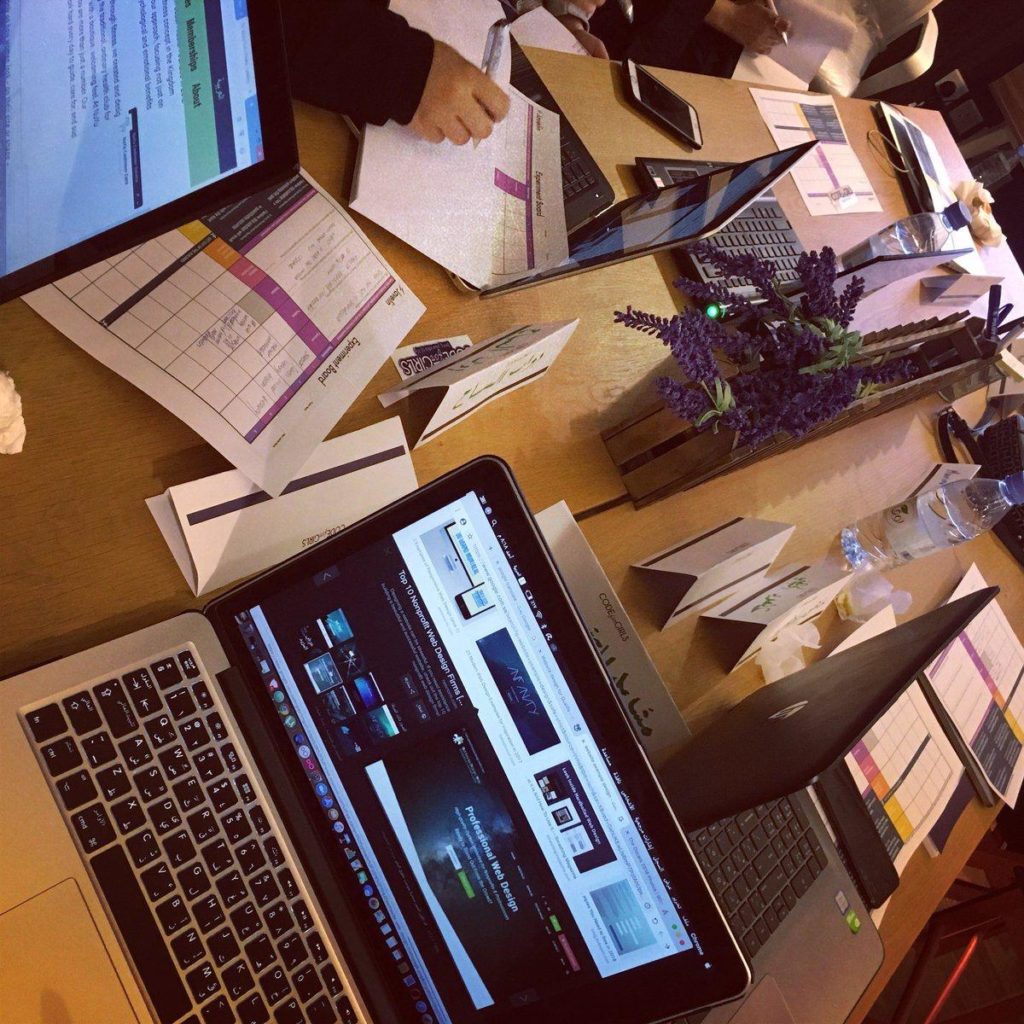 Deema from Saudi Arabia completed the International Foundation in Engineering at INTO University of Exeter and graduated from the University of Exeter with a BSc in Computer Science. To learn more about studying in Exeter, click here.
From one inspiring female student to another, you may also like to read Stefaniia's story about interning at Microsoft, read part one and part two.
Feeling social? Connect with other students in Exeter via our Facebook, Twitter, Instagram and YouTube channels.