Student to student: Janet & Yolanda meet for afternoon tea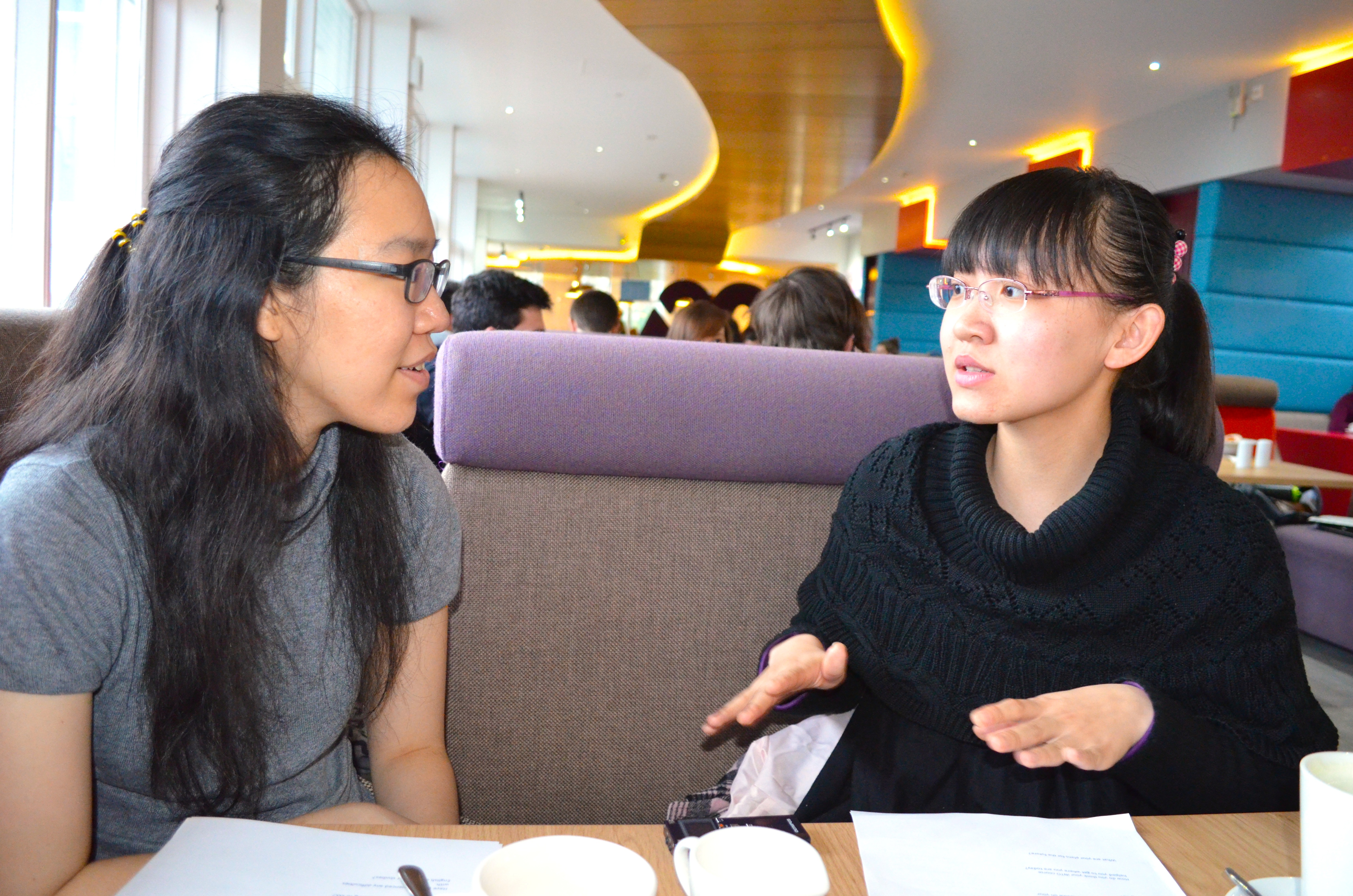 When you're new to studying abroad, there's lots to learn and take in. So wouldn't it be great if you could get advice from an INTO graduate who's already been there, done that?
This month, two of our star student bloggers, Janet and Yolanda, met for afternoon tea! Janet's from Indonesia and is studying at INTO University of Exeter. INTO graduate Yolanda (Xinshuang), from China, has now progressed to the University of Exeter. Janet had lots of questions for her…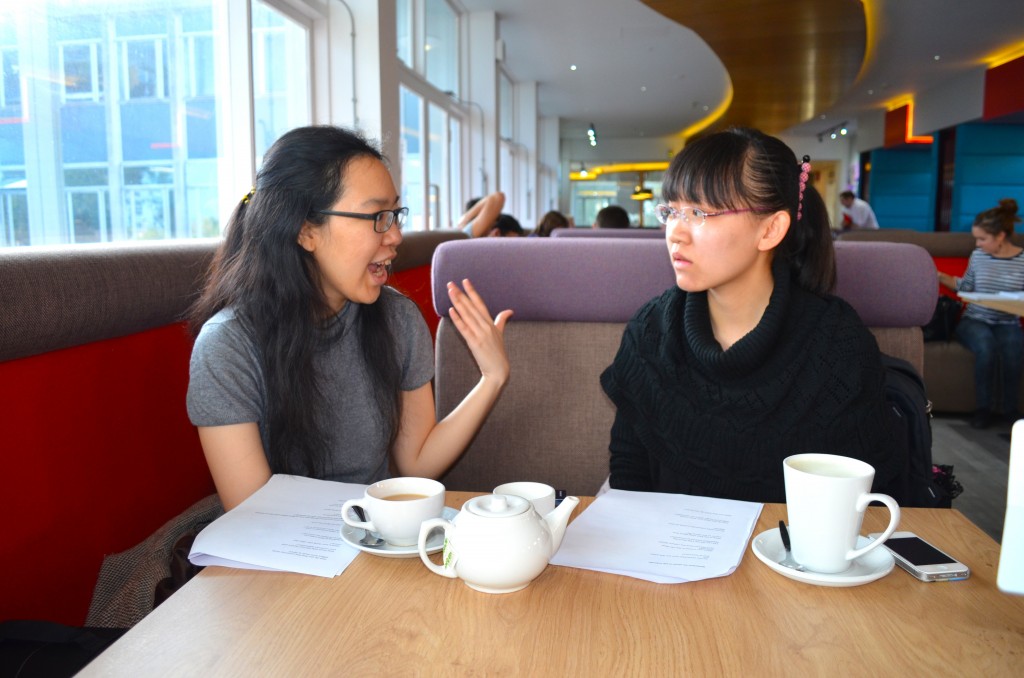 Janet: What was it like when you first arrived in the UK from China to study?
Yolanda: At first I found it difficult to make friends from other countries – my first language isn't English so I felt shy. It's very common for international students to feel that way. But then I joined the Global Chums scheme at the university and made a Canadian friend, Kirsty. She encouraged me to improve my English and gave me lots of support.
Janet: What kind of things did you have to get used to when you came here?
Yolanda: Lots of things – I had to learn how to get around Exeter, and that you need to push the button on the bus to make it stop! I also had to get used to things like the food, weather, banking system and language.
Janet: What food do you like here?
Yolanda: I love pizza and fish and chips! But I found that I put on weight eating those foods.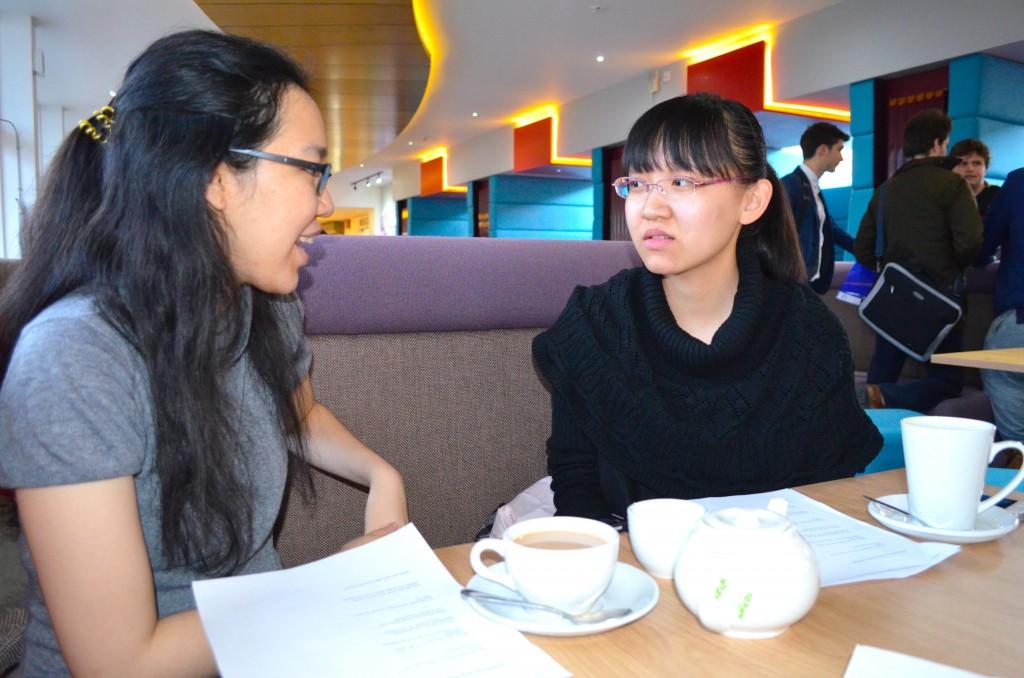 Janet: What's the biggest difference between INTO and uni?
Yolanda: At INTO you have around 20 hours of classes per week. At uni, including lectures and tutorials, it's around 12 hours a week! But you need to do a lot more independent study – lecturers might only give you bullet points, then you have to do further reading yourself. INTO teachers give you a clear schedule and lots of deadlines but at uni, you have to learn to manage your own time.
Janet: What do you like about being at uni?
Yolanda: There's so much to do! There are academic societies, volunteer opportunities, intern options and socialising. But I think you have to get the right balance between study and social activities.
Janet: How did the INTO course help prepare you for uni?
Yolanda: It helped in lots of ways. After I graduated from high school in China, I came to do a Foundation at INTO and it helped me bridge the gap between school and uni. The INTO teachers gave me a lot of support and guidance, and taught me how to learn independently.
Janet: What's the best thing about studying at INTO?
Yolanda: Everyone is so friendly.  The Student Services team impressed me a lot – they always had answers to my questions and were able to help me with practical things.
Janet: Did you have any difficulties with English?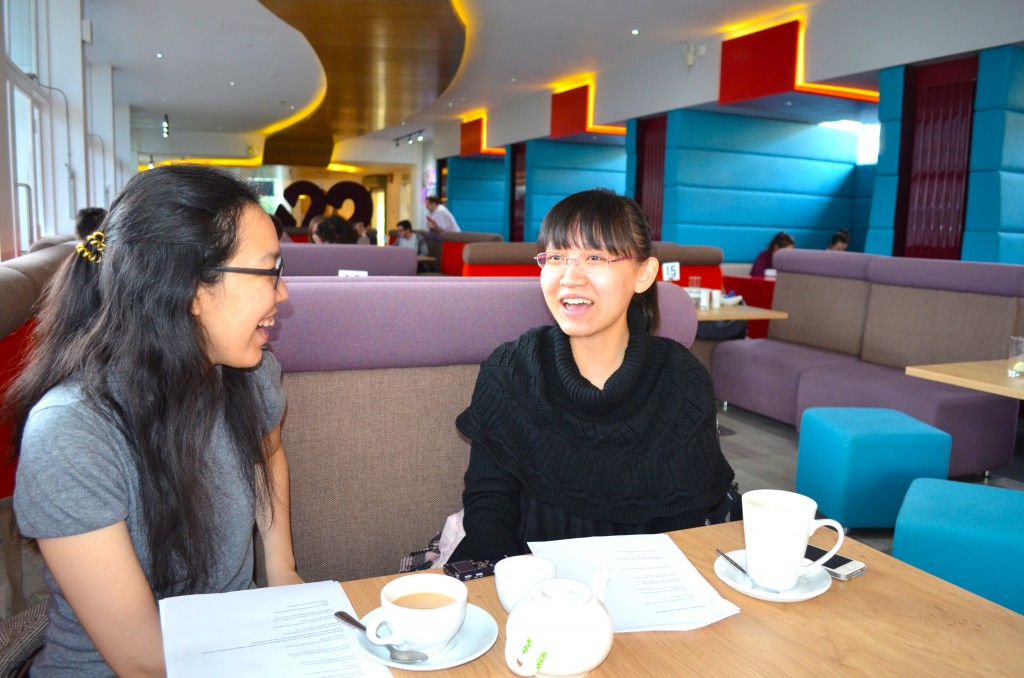 Yolanda: I think the hardest thing was the English. Out of writing, speaking, listening and reading, spoken English was the most challenging.
Janet: How did you improve your spoken English?
Yolanda: I'm still improving it! I try to practice speaking English as much as I can, and I've joined in-sessional classes and different uni societies. Sometimes I think you just have to be brave and start a conversation with other students.
Janet: Did you get help from INTO with applying to uni though UCAS?
Yolanda: Yes, I got lots of help. I chose five universities to apply to – Exeter was my first choice and I got in!

Janet: How do you think you've changed as a person since coming to study in the UK?
Yolanda: This was my first time away from my home and parents, but I learned that I could live and study independently. The second thing is that my attitude is more positive. When I first came here I found the studying hard, I found it difficult to get around, and I was shy about my spoken English. But I've found that confidence is the most important thing. When I came here I had to learn to do things on my own, so I think it's really developed my potential.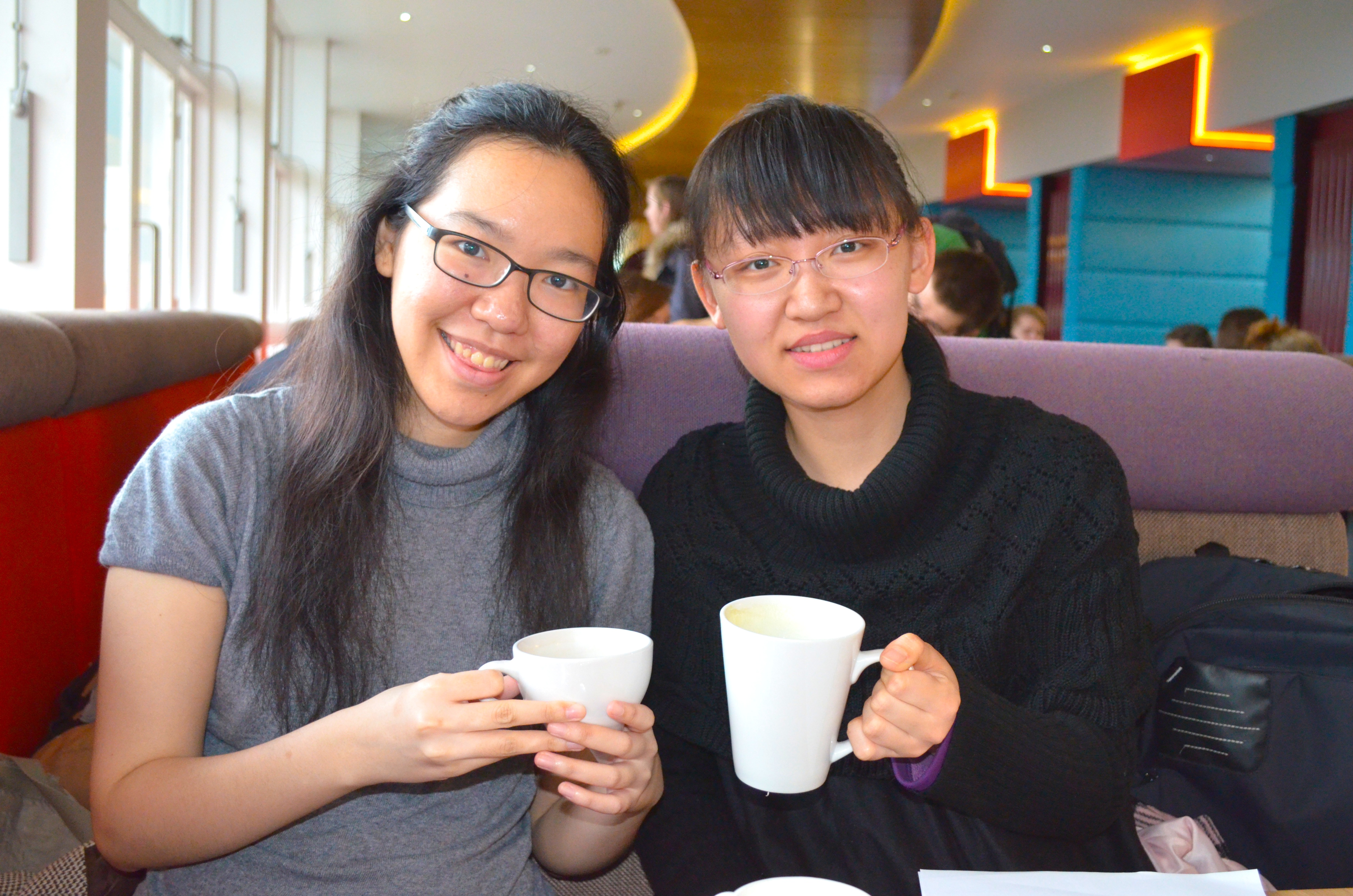 Janet: Do you have any advice for students coming to INTO?
Yolanda: The most important thing is to have a positive attitude and face every challenge. It's difficult to be far from your family and friends, so you have to think positively and find opportunities to improve your abilities.
Janet is studying for the International Diploma in Engineering at INTO University of Exeter. Yolanda (Xinshuang) did the International Foundation in Economics, Finance and Management at INTO and has now progressed to the BA in Economics and Finance at the University of Exeter.
You might also like Janet's diary of her first week studying at INTO or Yolanda's post about her first month at university.
Find out more about studying abroad in the UK, US and China with INTO.