5 awesome places to study on campus
With exam season fast approaching, the team at INTO University of Exeter share their top places to study on campus. 
1. The Forum Library
The main library, located in The Forum, is always on your side when it comes to finishing an assignment deadline.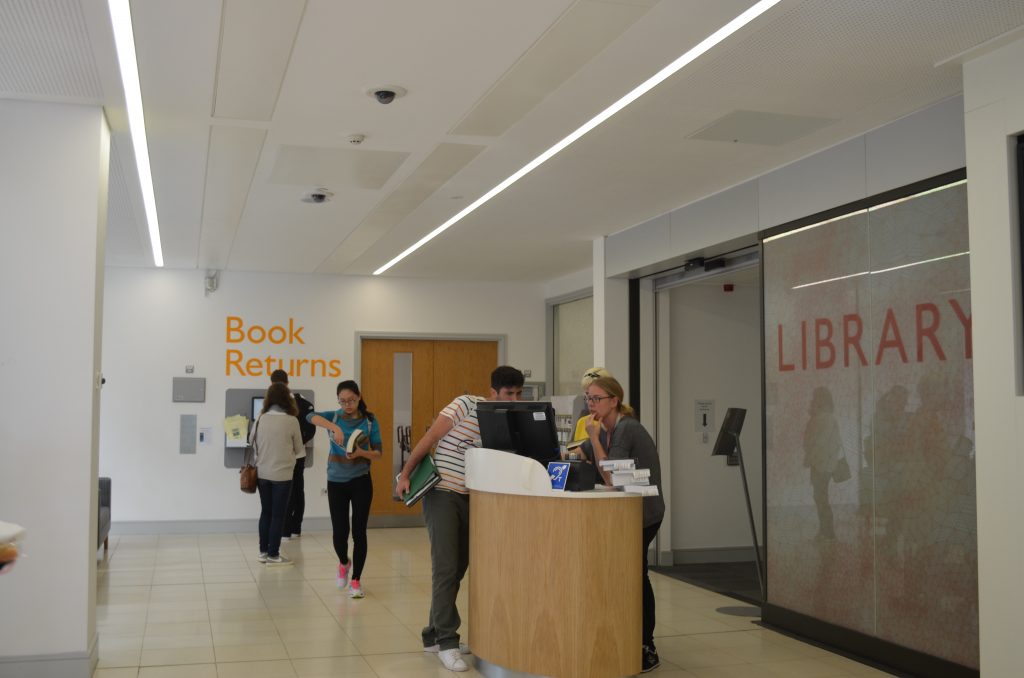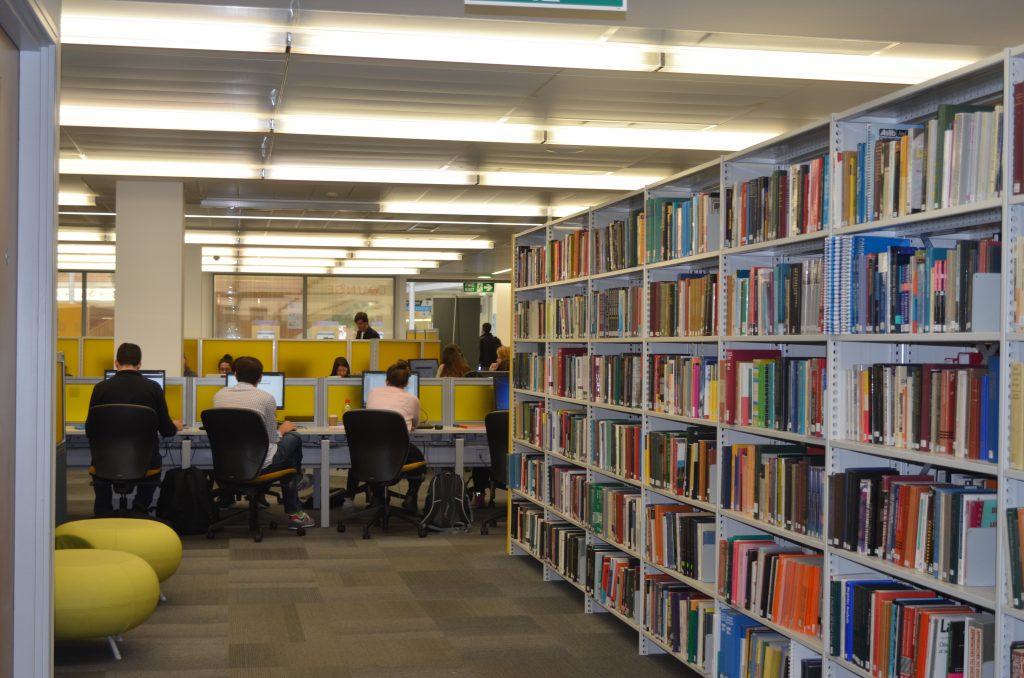 The library's selection of books is endless, and when it comes to group work you can book a study room.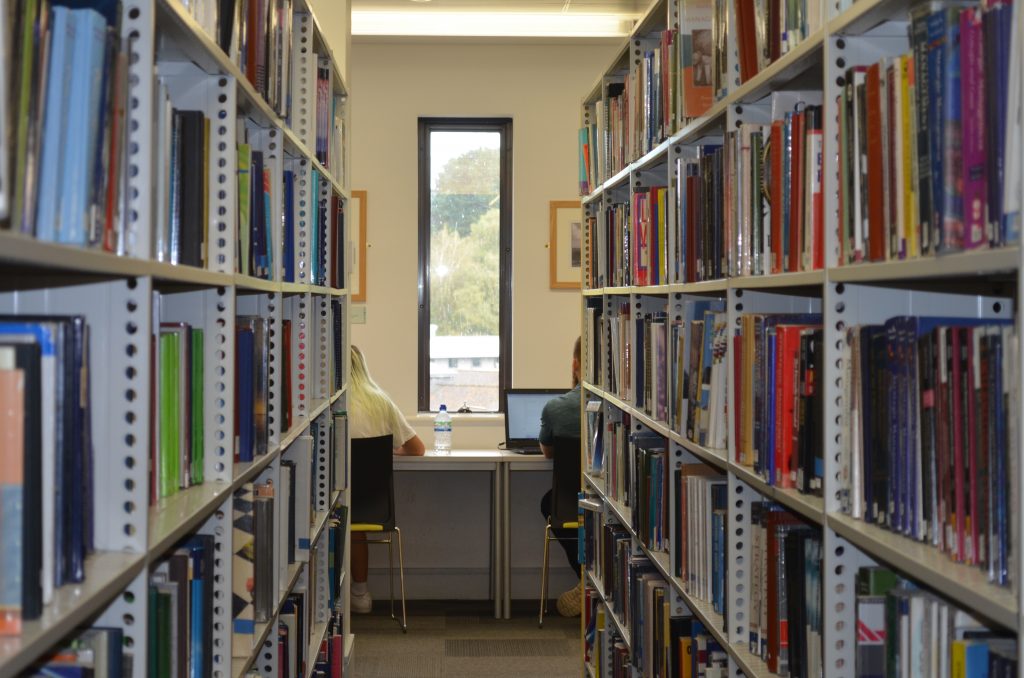 What's great about this building is that you have access to the café. This is a big plus when you want a quick break from all the hard work.
Did you know: this is one of the few university libraries in the UK which is open 24 hours a day (really!).  
2. The Loft
Located in Devonshire house, the Loft is a cool and swanky looking place to study.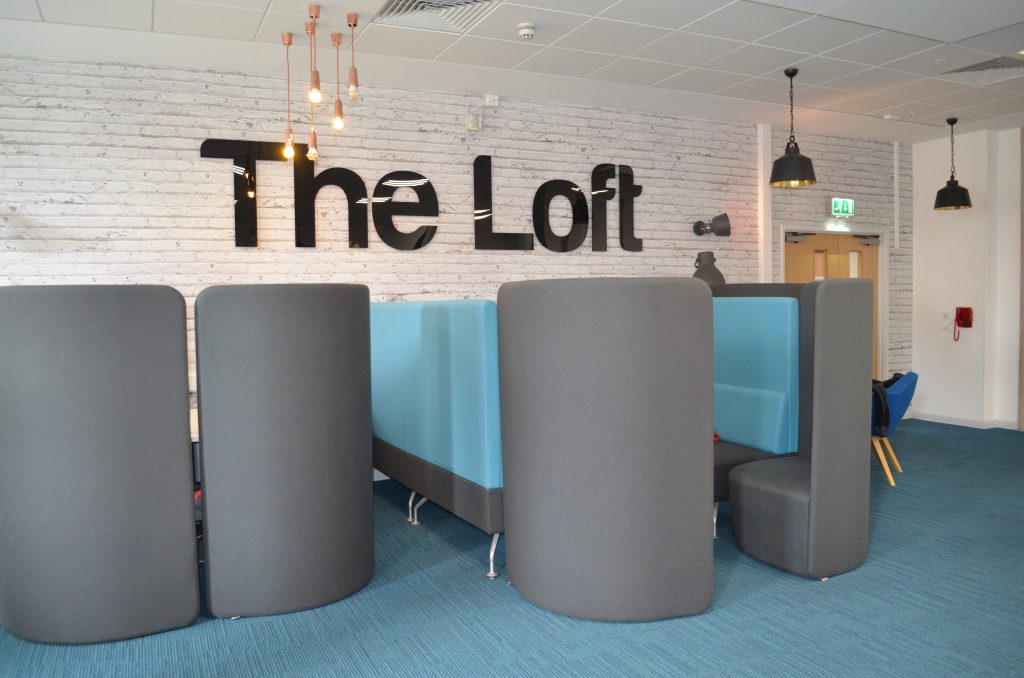 With lots of noise blocking furniture, this is the ideal place to escape for some quiet time away from the buzz and chatter of campus.
The Terrace and Pieminister are just a flight of stairs away if you get hungry.
Don't forget: The loft offers 24 hours opening during exam time, so no excuse not to be revising!
3. The INTO building
We don't like to be biased, but we think the INTO building is a great place to study.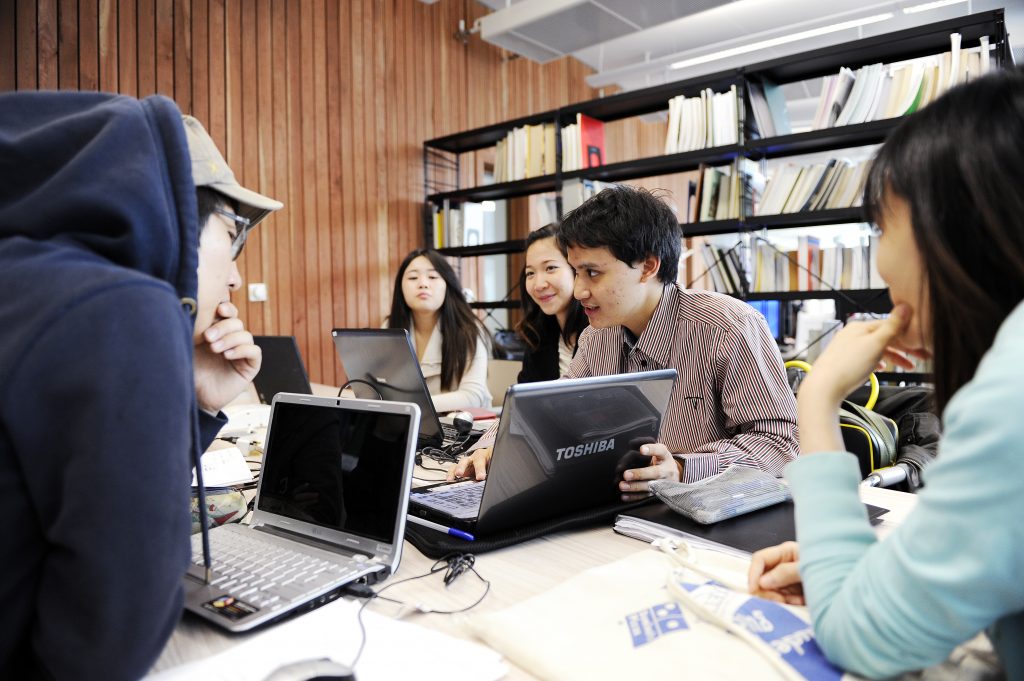 With tables for group study, tables for laptop work as well as plenty of computers you can be sure to have a quiet space for yourself to lay down all those course books and get your study on.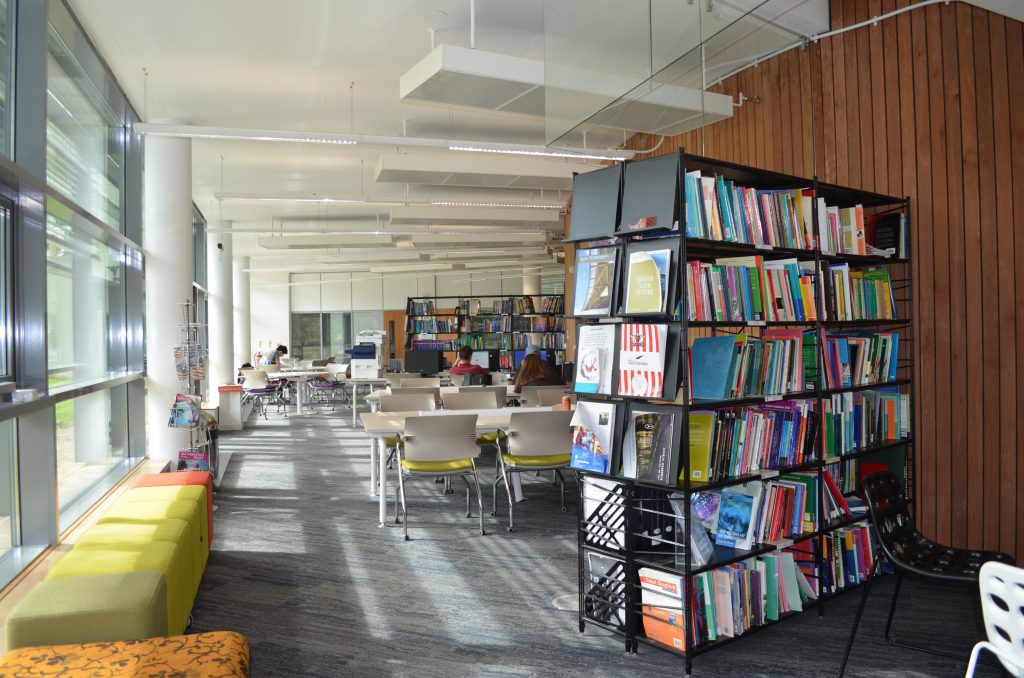 If you want a more informal study space you can choose from one of the many seating areas around the building including the INTO café.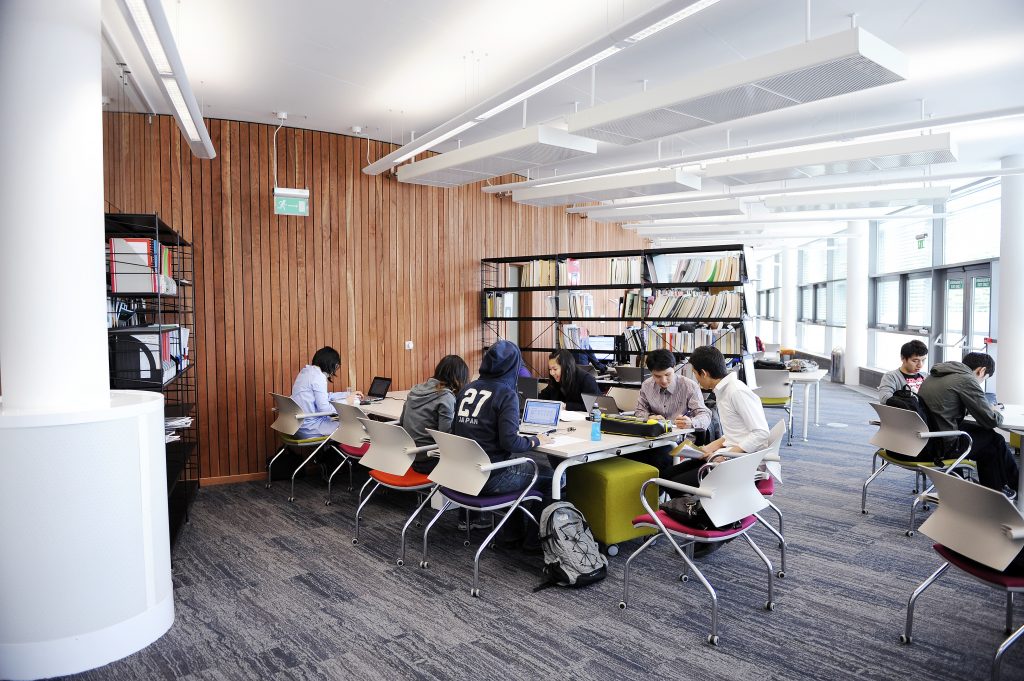 Jin Cho from South Korea, studying the International Foundation in Economics, Finance and Management, tells us:
I like to study in the Learning Resource Centre (LRC) because it's convenient to go to in between classes. I actually prefer it to the university library because it's usually really quiet so it's easy to concentrate.
Did you know: the Learning Resource Centre is solely available for INTO students only.
4. The Sanctuary
You'll find the sanctuary under the great hall in the forum.
It's a huge colourful area to study in and great for group work or just spreading out!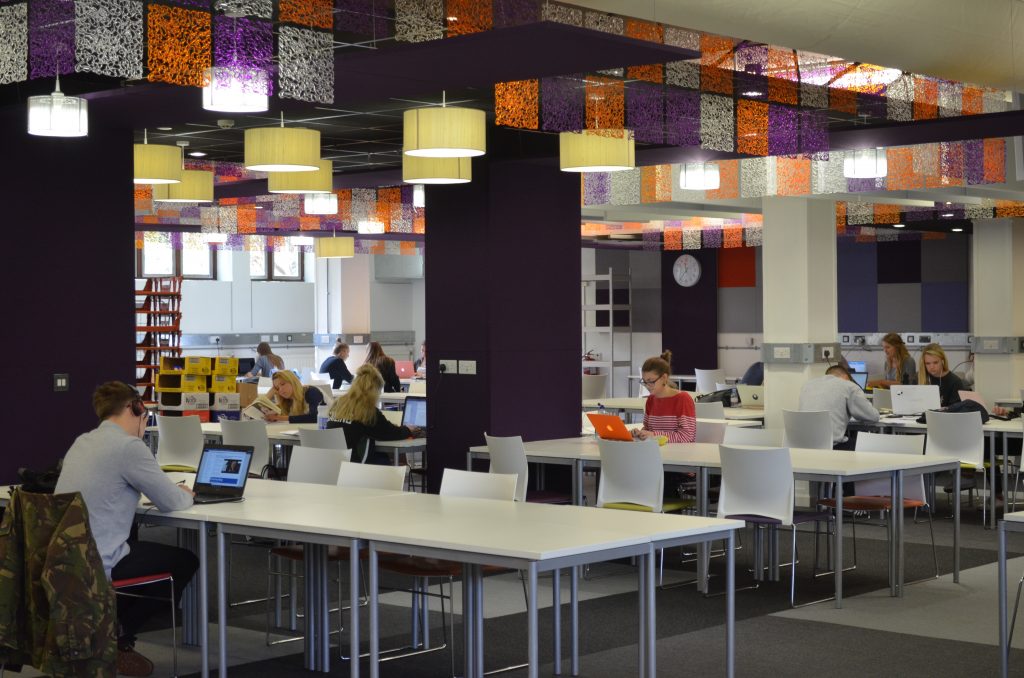 Don't forget: university exams are held in this space during the January and May period, so this space is recommended for term-time study, between your classes.
5. The campus grounds
Do you fancy peace, quiet and fresh air when you study?
The grounds located around the Streatham Campus are not only beautiful and full of wildlife (you will regularly spot cute rabbits and squirrels), they also provide a quiet place for you to study.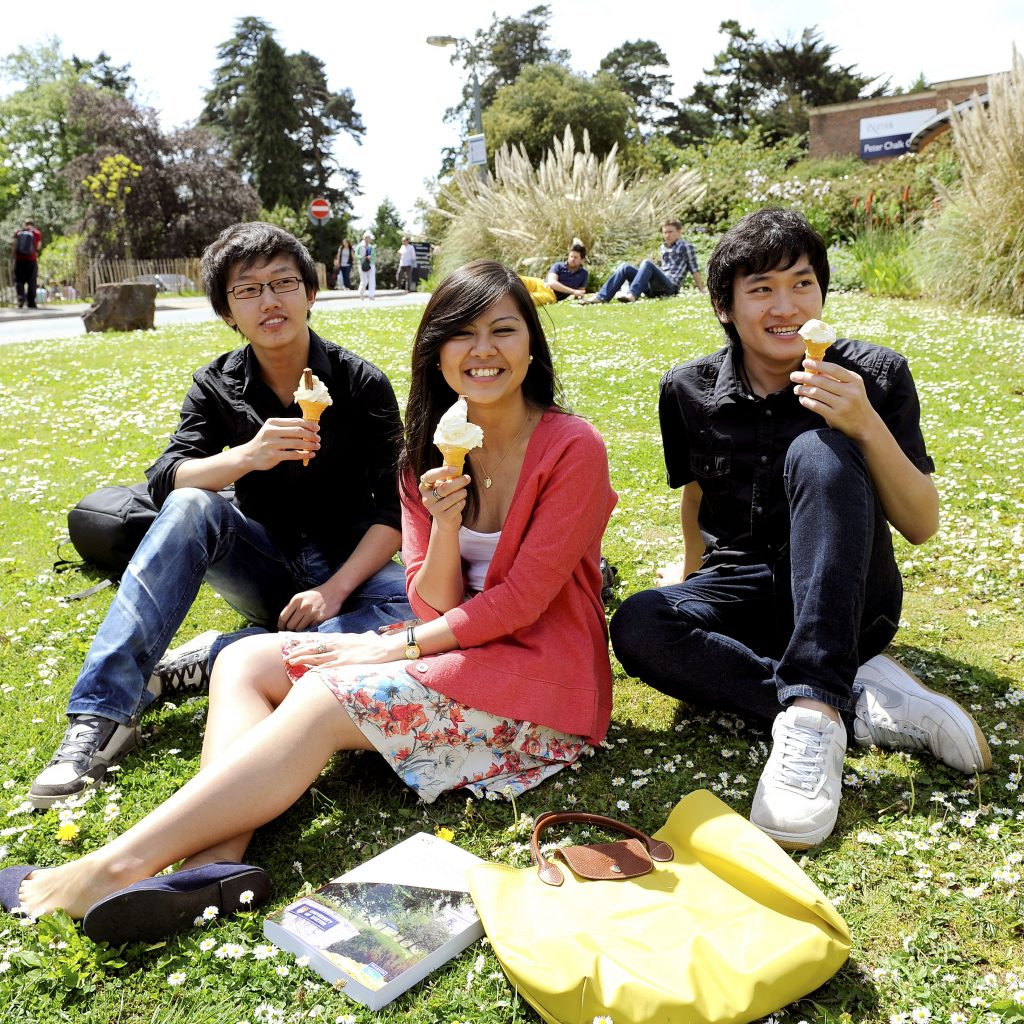 This is great especially in the Spring/Summer months when the British weather is at its peak.
We recommend: the grounds by Reed Hall where you can enjoy the botanical gardens or chill out by the ponds.
These are just some of the great places to study whilst at university. For more helpful advice read 5 tips you need to know about getting a first class degree or find out why students love to study abroad.  
Don't forget that we're on Facebook, Twitter, Instagram and YouTube, where you can follow more about student life abroad.