4 reasons to study at UEA according to international students 
The UK is renowned for its high-quality universities and degrees. And a university that embodies all of the fantastic things the UK has to offer is the University of East Anglia (UEA).
One of the best value-for-money universities in the UK (StudentCrowd 2022), UEA combines an incredible campus environment with exceptional teaching. An unrivalled student experience with great graduate outcomes and opportunities that go beyond the syllabus.
The best part? With dedicated academic and personal support, INTO University of East Anglia (INTO UEA) helps students get there. Here are four reasons why students from our international community chose to start their UK studies at UEA. Will you be tempted to join them? 
1. Top UK university with an outstanding reputation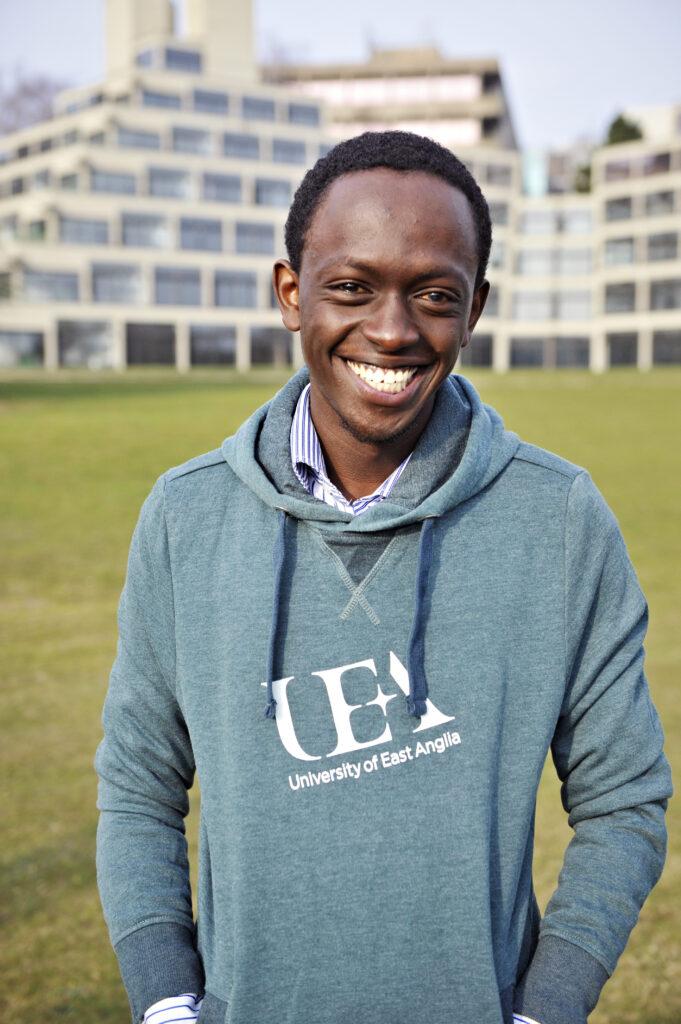 A world top 200 university (Times Higher Education World University Rankings 2011–22), UEA has an outstanding reputation for teaching, research and graduate outcomes.
One of the most important things to our students is the quality of teaching on their course. Teaching here is informed by the latest research – 91% of which is 'world leading' or 'internationally excellent' (Research Excellence Framework 2021). And with teaching in cutting-edge multi-million pound facilities, it's no wonder UEA is recognized as a top 15 UK university for teaching quality (StudentCrowd 2022).
Ian from Kenya, who studied actuarial science at UEA, wanted not only a degree from an esteemed university – but one that would help him become a fully qualified actuary quicker, too. He explains: "I knew I wanted to be an actuary, and the program at UEA was well respected. The course also offered me the opportunity to gain exemptions from exams by the Institute and Faculty of Actuaries – the industry's professional body".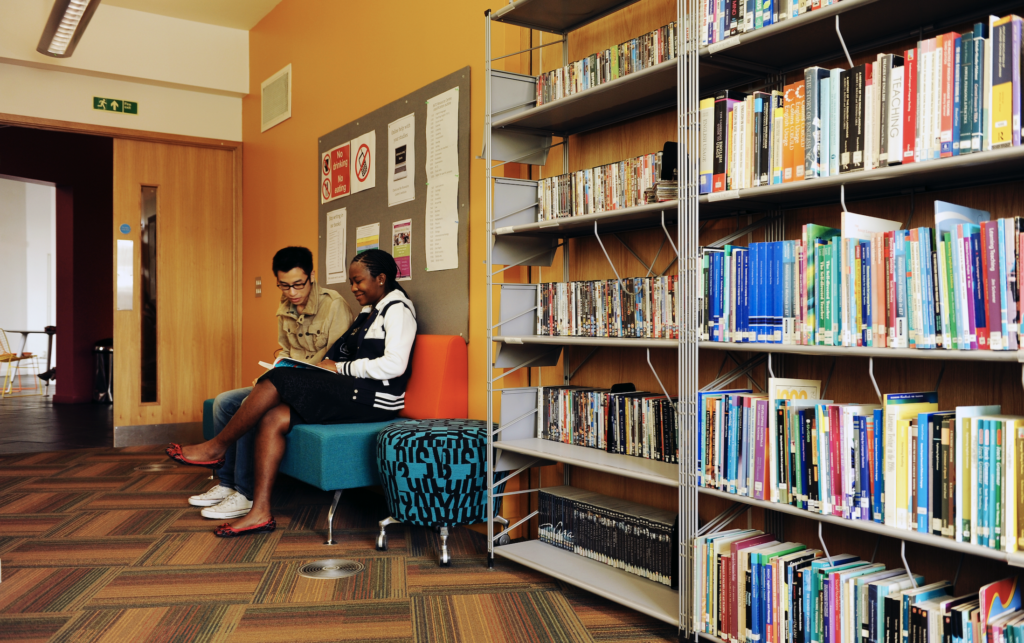 High student satisfaction for course content 
For Ceren from Turkey, who studied business management at UEA, it was the practical skills she gained that set her course apart: "I very much enjoyed the teaching methods used at UEA, which combined both theoretical and practical aspects very well. Throughout my studies, I have developed robust skills that I can put into practice – specifically analytical and communication skills".
According to Ceren: "the lecturers and professors at UEA have great knowledge in their fields. In the beginning I was a bit shy to ask for help, but I soon realized they are keen to support students. The teaching staff like students to think outside the box".
What sets UEA's courses apart from other UK universities'? UEA's degrees challenge students to think creatively to solve problems. That's why it's ranked among the top 10 UK universities for course content (StudentCrowd 2022).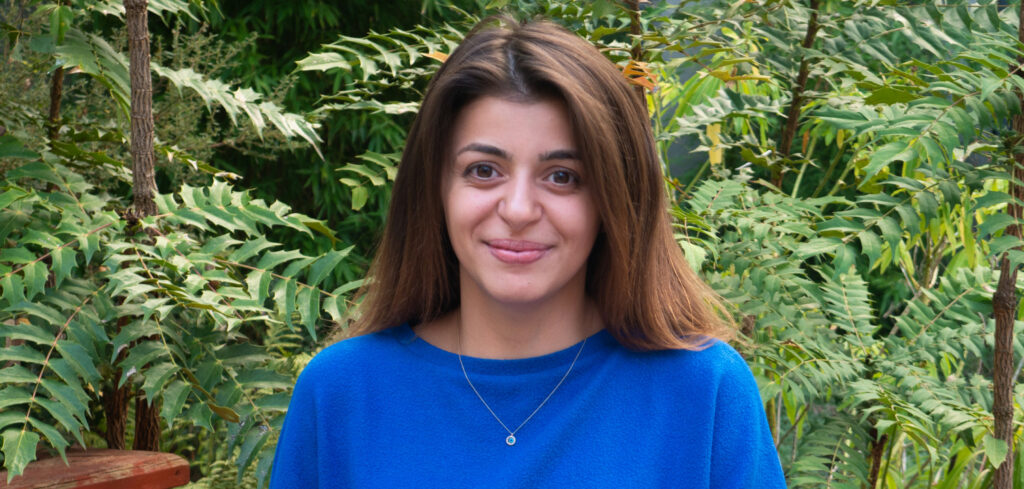 2. Unrivalled student experience on an award-winning campus
UEA offers a campus experience like no other. In addition to cafés, an art gallery and a music venue on campus, you can explore 145 hectares of parkland and wildlife trails. Kashish from Pakistan explains: "my favorite place on campus is the lake. Sitting there for a sunset is always so very beautiful".
But it's not just the physical environment that makes a home. It's community. And UEA has one of the most diverse and inclusive around. For Kashish: "I feel like I am recognized here. I can own this place".
UEA's large campus, located three miles from Norwich city center, is designed as a mini city with everything you need easily accessible. From a medical center, pharmacy and post office to a multi-faith center, 24/7 library and £30 million Sportspark, the facilities here are exceptional. It's no wonder UEA is ranked among the top 20 UK universities for campus and facilities (StudentCrowd 2022).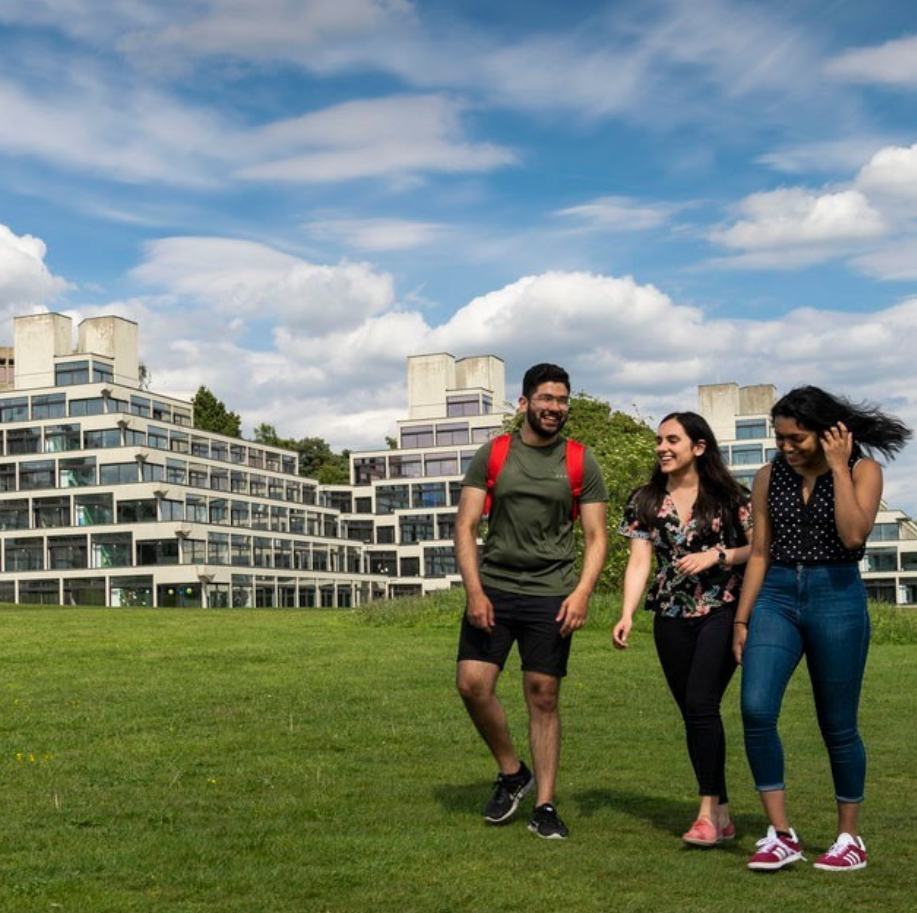 Discover new passions and communities
For Cristal from Hong Kong, university was a time for discovering new passions: "I started playing paintball while at UEA. I was President of the Paintball Society in my second and third year and I also was involved with the UEA Christian Union and the Video Game Society".
Lea from Austria found her love for sport at UEA: "I joined the women's rugby team – not bad for someone who started not knowing how many people were supposed to be on the pitch! I loved my time with the team. I also joined the judo club so that I could continue practicing back at home".
With more than 200 to choose from, it's unsurprising that UEA is ranked among the top 10 UK universities for clubs and societies (StudentCrowd 2022).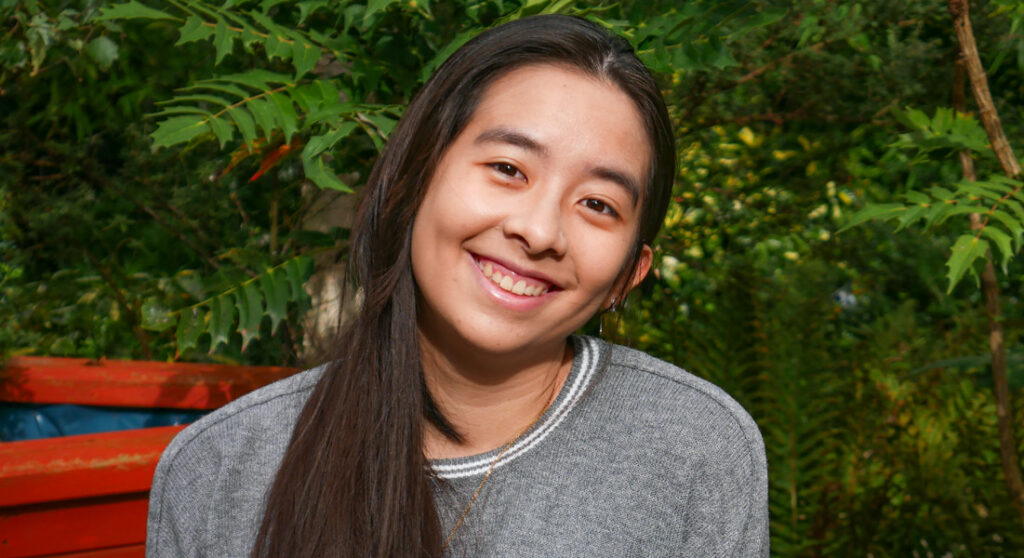 3. Kickstart your career at the #1 UK university for job prospects
With exceptional graduate outcomes, UEA is the best university in the UK for job prospects (StudentCrowd 2022). And that's not just because of its UK top 20 careers service (StudentCrowd 2022) – it's because UEA's course content is unlike any other.
According to Kashish from Pakistan, who is studying accounting: "UEA has a very different set of modules. The world is evolving – you learn more skills, not just basic accounting skills. That will differentiate me from other accountants".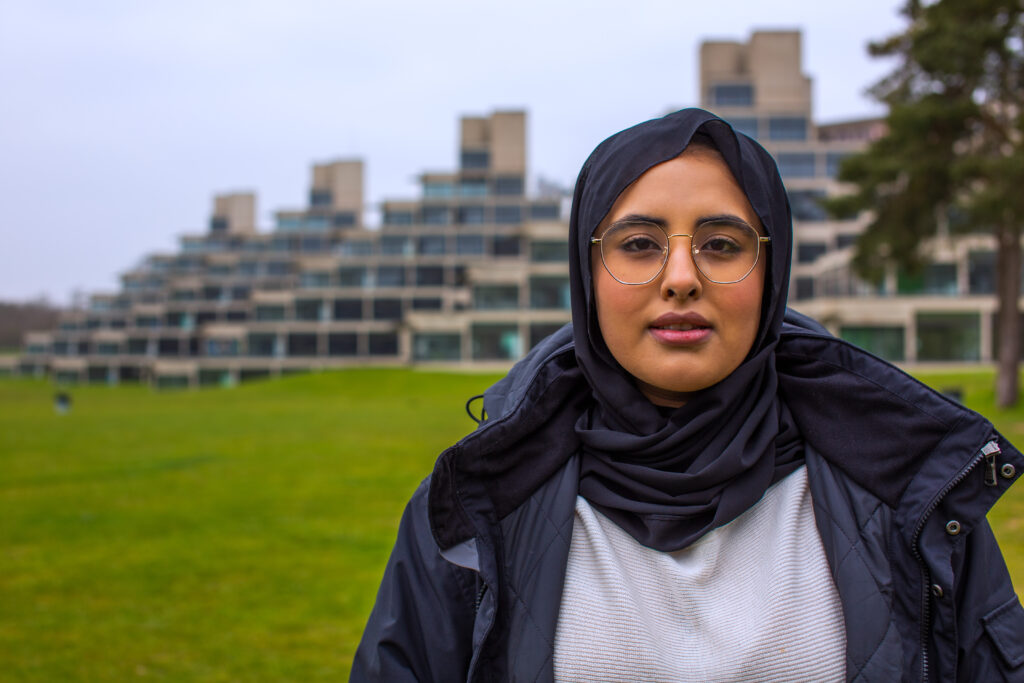 Ian from Kenya experienced a year in industry during his actuarial science degree: "the experience I gained during my year in industry was invaluable. It's an opportunity to explore your career choices, meet people in the industry and to learn and/or earn independently. It really helped me to know what I would and wouldn't like in my career". 
Gain an advantage in the job market
UEA's excellent graduate outcomes can also be attributed to the comprehensive employability support that students receive. CareerCentral is the place to go for everything from CV-building sessions and interview practice to confidence workshops and finding volunteering opportunities.
According to Ceren from Turkey: "CareerCentral is a good place to go for advice. For example, I got one-to-one support for CV writing and covering letter reviews. I was also very pleased with their help with interview preparation, which assisted me in securing a part-time job during my studies". 
4. Succeed in your studies with international student support
Student success starts with INTO UEA. Our international pathways are taught in a unique live-learn environment on campus, offering progression to undergraduate and postgraduate degrees at UEA. Thanks to tailored support, our students go on to thrive at university.
According to Lea from Austria: "studying at INTO UEA allowed me to progress to my first-choice university, while preparing me well for the learning experience. Ultimately, it meant I had a smooth transition into being a fully integrated international student and was given the opportunity to grow". 
"I absolutely felt supported by the staff at INTO UEA," she continues. "I felt at home".
And Lea isn't alone – 95% of INTO UEA students are satisfied with the support they receive, while 94% are satisfied with their learning experience (INTO Annual Student Experience Survey 2022).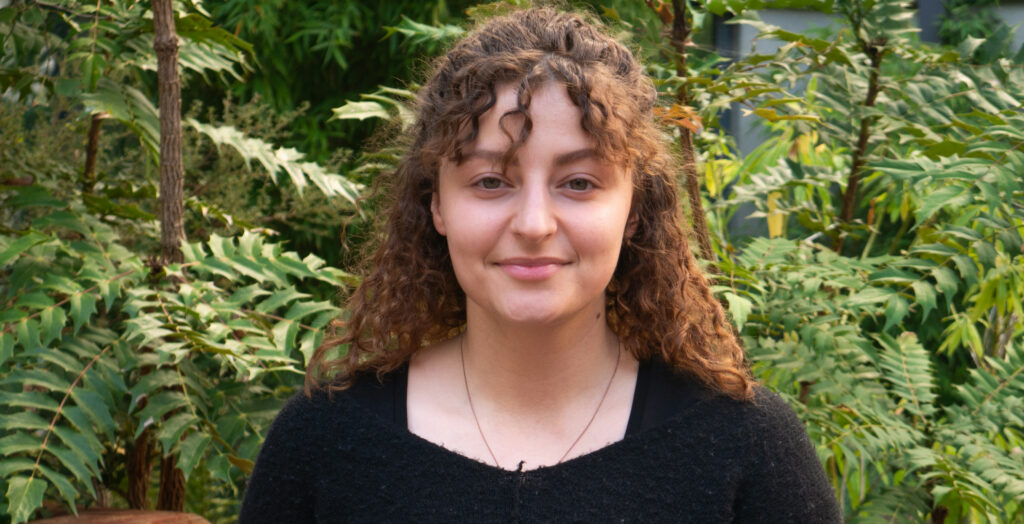 Exceptional rates of degree success
For Kashish from Pakistan, her highlight from INTO UEA was learning to believe in herself: "INTO has given me that confidence to walk in a crowd of thousands of people. They make sure you reach that level. You will never get this kind of experience back home".
And with dedicated support comes outstanding student success: 79% of INTO UEA students go on to achieve a 1st or 2:1 in their degree (based on INTO UEA undergraduate students graduating in 2021).
Cristal from Hong Kong is one of those successful students, achieving a 2:1 in BA (Hons) International Development. INTO UEA largely contributed to her finding success at university: "INTO helped me to adjust to university life. I was new to the subject like everyone else going into that first year at UEA, but I didn't have the extra worry of what living in the UK would be like". 
Find out more about studying a pre-university academic program or English language course at INTO University of East Anglia. Watch Kashish from Pakistan's full story.
You might also want to read about UEA entrepreneurs who started their own gaming business, or the reasons why international students love studying abroad in England. 
You can follow us on Facebook, Twitter, Instagram, LinkedIn, YouTube and TikTok.