4 women doing amazing things since university
The University of East Anglia (UEA) produces a high turnout of globally employable, entrepreneurial graduates. The best part is that many of those alumni were international students who came to the University through INTO UEA!
We caught up with four incredible women who began their journey with us in the INTO UEA Study Centre and have gone on to do amazing things since graduating from UEA and other top UK universities.
Natacha: starting my own business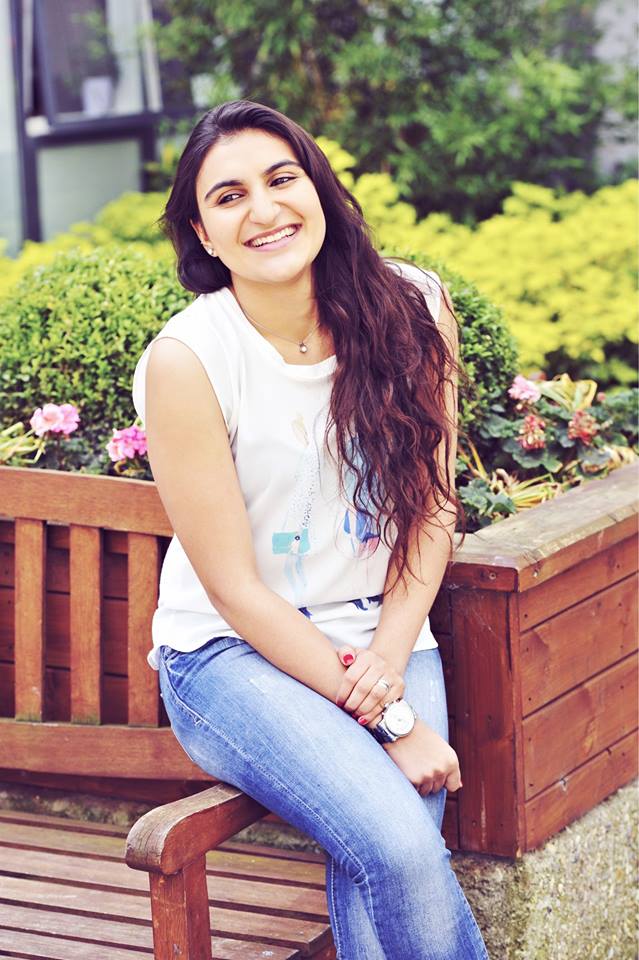 Natacha from Mozambique started her journey in 2013 studying the International Year One in Business and Economics at INTO UEA. She progressed to BSc (Hons) Economics at UEA and after graduating in 2016, started a Master's degree in LLM International Oil and Gas Law and Policy at the University of Dundee. In 2018, Natacha co-founded a website consulting business in Mozambique.
"While I was in high school, and because I always studied in English speaking schools, I thought it was important to continue my education in English. I wanted to be able to have access to a first-class education – and the UK is known for its education worldwide.
Economics was always what I wanted to study. When I finished my IB in Maputo, I had to go through the clearing process. I then I got into INTO's International Year One programme which allowed me to follow my dream without losing extra years.
I currently own my own company with my cousin, which we opened in January 2018. I am a brand and image consultant and I focus on website design – which has nothing to do with what I studied. The best part of my job is that I have the ability to be creative.
Before opening my own company, I worked at EY and a Mozambican company called Adansonia. I have to admit that a significant amount of human interaction, processes and procedures are learnt in the workplace. These are things we are not taught in a classroom.
If you want to start your own business, you need persistence and perseverance to fight for what you want, with a solid goal and a clear objective. Make sure there is an outline of what the company is going to be doing, how it is going to do it and work out a business plan."
Erika: studying my third university degree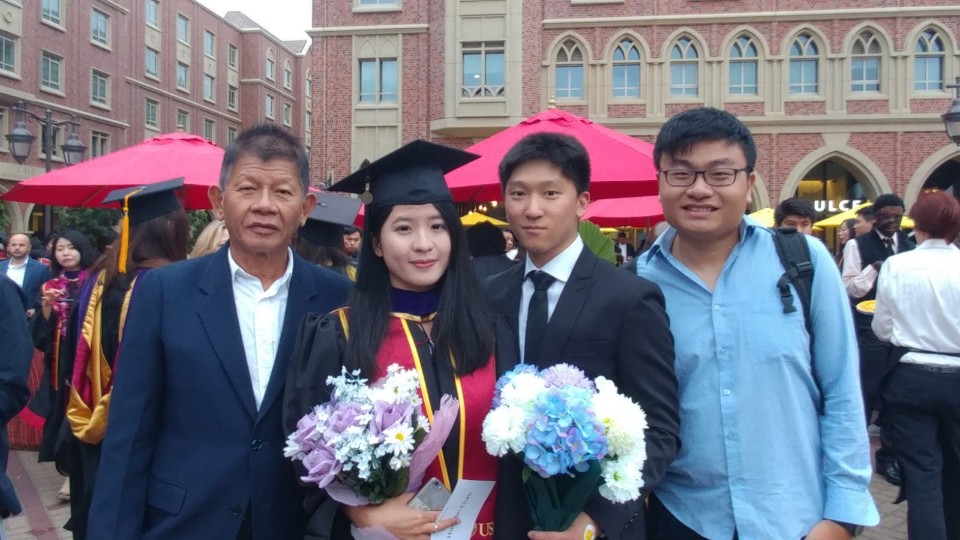 Erika from Malaysia started her journey in 2012 studying the International Foundation in Humanities and Law at INTO UEA. She progressed to LLB (Hons) Law at the University of East Anglia and after graduating in 2016, started a Master's degree in LLM Law at the University of Southern California. In 2019, she went on to study another Master's degree in Professional Accounting at California State University!
"After I graduated from UEA, I worked as an Advocacy Intern at the Women's Centre for Change NGO in Malaysia. We supported domestic violence victims and their children so that they could attend trials.
I had the opportunity to follow the team to conduct training for the judges and prosecutors in my country. It's great to see how judges and prosecutors changed their perspective on treating victims and child witnesses and how to provide them with support in court.
Studying abroad helped to prepare me for the workplace because my English skills greatly improved. It's also become a great conversation starter when I encounter anyone who has been to UK or studied abroad.
My greatest achievement so far is graduating with a Master's degree from the University of Southern California, but starting my international study journey at INTO UEA was the best year of my life. There were so many things to love about it."
Hayley: entrepreneur in the making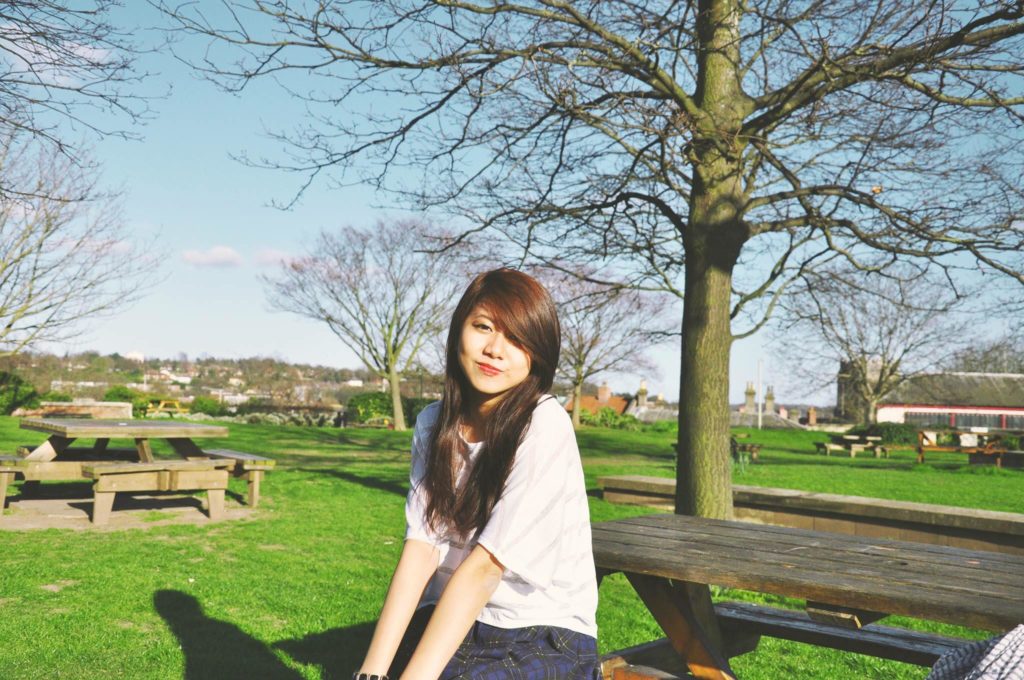 Hayley from Vietnam started her journey on the Newton A level Programme at INTO UEA and progressed to BSc (Hons) Economics and Finance at the University of Leeds. She was recently promoted to Operating Manager of an educational consultancy company in Vietnam but aspires to open her own craft beer brewery.
"I'm proud of myself for doing well in my job – I was promoted after only six months of working and I'll soon replace the Operating Manager! My company helps high school students get into the best US universities. We prepare them for the type of thinking, reasoning and researching that they are expected to do well in the university environment.
The Newton Programme and 3 years at university taught me to be critical about knowledge, to back my claims up with evidence and how not to suffer from behavioural bias. This proves to be extremely useful when I solve problems at work, when I have to debunk myths and misunderstandings that Vietnamese parents have about the West or studying abroad.
The best thing about INTO was the small class experience and the individual attention I got from my teachers, which helped me to progress very quickly. I also really appreciated being surrounded by other international students who were motivated, hardworking and friendly.
I discovered my passion for craft beer after five years of living in the UK and hope to open my own brewery in the future. What I would like is a mass alteration in the behaviour of Vietnamese drinkers to enjoy the creativity of brewing – which they still lack at the moment.
My desire is to introduce and spread the craft beer culture in Vietnam, since it still only seems to be served to foreigners here. But for now, I'll just focus on improving myself and accumulating essential skills to be a good leader and a good businesswoman."
Giselle: preparing for the Bar Exam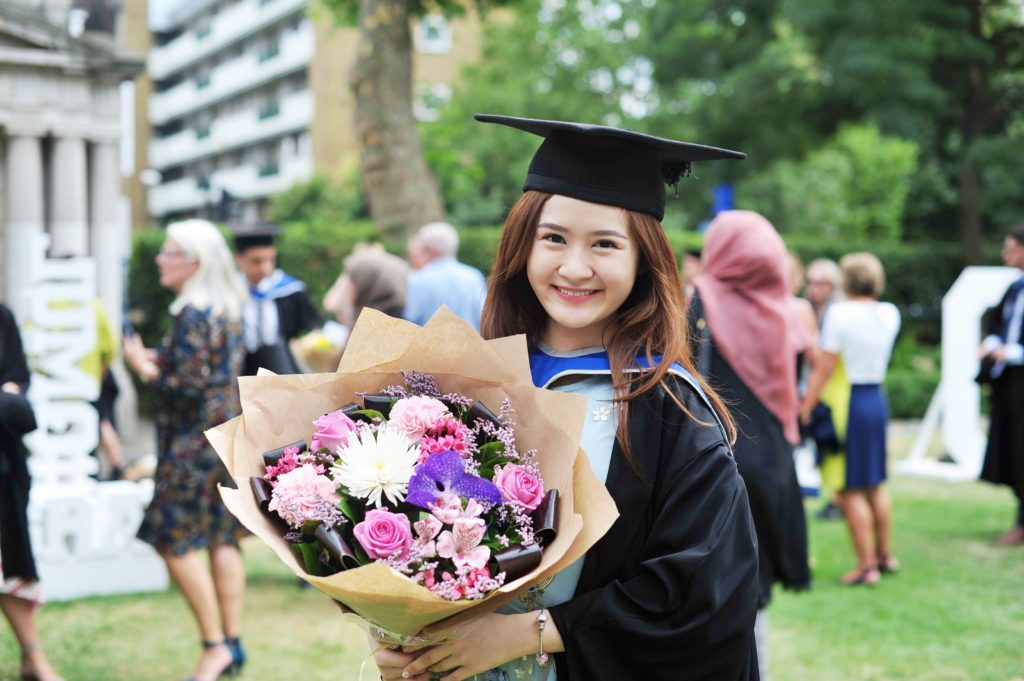 Giselle from Malaysia started her journey in 2013 on the Newton A level Programme at INTO UEA and progressed to LLB (Hons) Law at Queen Mary University of London in 2015. In 2018, she began studying for the Bar Exam at City, University of London to become a fully qualified barrister.
"The quality of teaching on the Newton Programme is without a doubt incredible. I am so thankful to have met such wonderful teachers and to have the opportunity to learn our course materials in fully-equipped science laboratories which made learning easier.
The Newton Programme taught me how to cope with pressure as it was demanding and definitely challenging. My experience on the programme shaped me into a good planner and a determined and disciplined student. When faced with problems, I would push myself to find ways to solve them as being strong-minded is so important when studying abroad.
I chose to study at Queen Mary University of London (QMUL) because it's well-known for its LLB programme and its excellent quality of teaching. Being located in London, the QMUL School of Law has links to major law firms and famous chambers, which I thought would provide students with opportunities to take part in internship programmes.
After completing my law degree, I started the Bar Professional Training Course at City, University of London as I want to train as a barrister in the future. After experiencing law in action at law firms and court visits, I find myself drawn towards a career advocating for clients in courts as opposed to work consisting primarily of desk duties.
I was inspired by my father who was a politician and since I was young, I was always encouraged to voice my opinions which made me a confident speaker. I believe that the work of a barrister involves interpreting and arguing points of law to advance clients' best interests before the courts, which is definitely well suited to me."
If you're thinking about studying at INTO University of East Anglia then you might like to meet the team!
You may also like to read Bright's blog about how she achieved 100% on her Mathematics AS level exam while studying the Newton A level Programme at INTO UEA.
Feeling social? Follow INTO University of East Anglia on YouTube, Facebook, Instagram, LinkedIn and Twitter.